Chad Le Clos Makes New Start With Coach Dirk Lange In Frankfurt On Way To Paris 2024 Olympics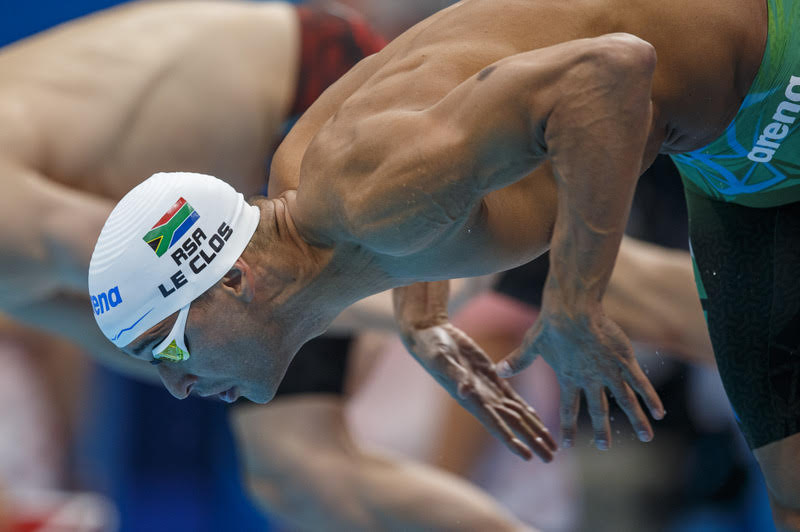 Chad Le Clos, London 2012 Olympic 200m butterfly champion, is to join coach Dirk Lange's Frankfurt program to prepare for a fourth Olympics campaign at Paris 2024.
Now 30, Le Clos will represent "SG Frankfurt", where Lange is head coach with a long international coaching history in his vault of experience.
Le Clos, who has suffered setbacks in physical and mental health in recent seasons, is currently recovering from surgery to his sinuses. That followed two procedures in 2020, a varicocelectomy, surgery that removes swollen veins inside the scrotum, called varicoceles, and then a gangrenous infection. Said the South African ace, looking forward to a new chapter: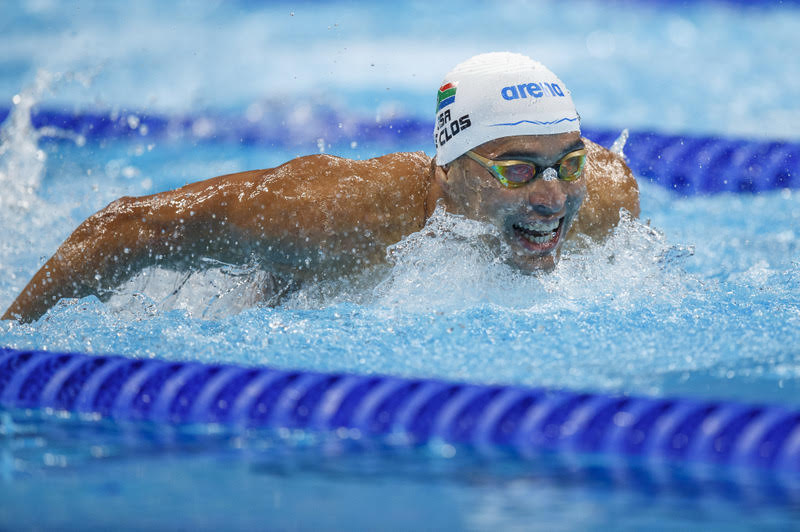 "I am excited about this new partnership with Dirk. He is a world class coach who knows how to bring the best out of his swimmers. Looking forward to having Frankfurt as my new training base. After I've healed up from surgery I'll be heading there to begin this new journey."

Chad Le Clos – photo courtesy of Patrick B. Kraemer
Le Clos, his status as the first man home with a clean record in the 200m freestyle at the 2016 Games in Rio part of a pantheon that includes 32 international titles for South Africa atop 61 podiums, are no strangers. Lange is a former National Coaching Director of South Africa and mentor to Cameron van Der Burgh, the 2012 Olympic 100m breaststroke champion and multiple world-champion and former world-record holder.
Down the decades, Lange has also served as national coach of Germany and advisor to Croatia, China's swim program, Lithuania. In recent years, he has worked extensively with Austria's program and has guided a number of pro-athletes to World Championship titles and Olympic medals for over 25 years, all the way back to multiple Olympic medallist Sandra Völker, of Germany, and former World short-course champion Mark Foster, of Britain.
On Le Clos' imminent arrival in Frankfurt, Lange said:  "I am very happy that Chad has made the step into the training group. We have good conditions and an internationally excellent short and middle distance concept what is unique in Germany with many young athletes from whom we expect a lot in future. Training alongside an Olympic Champion will benefit everyone.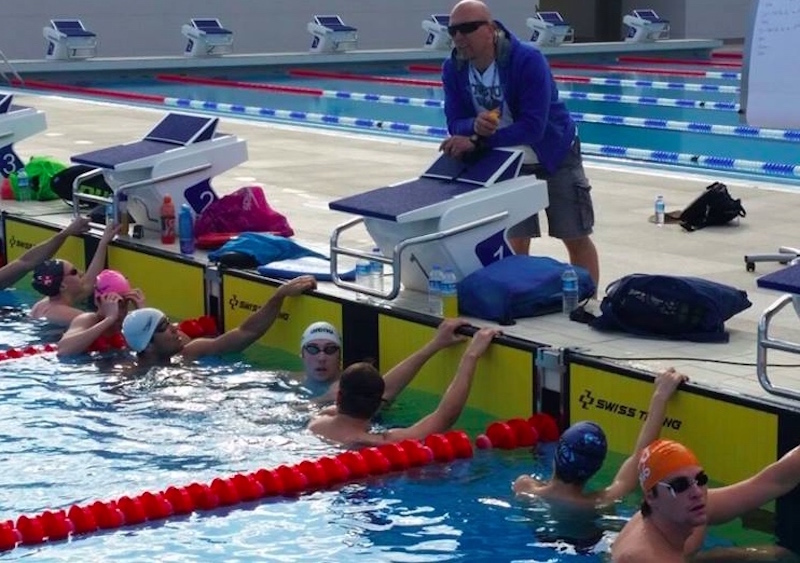 "Chad is an outstanding athlete with insane potential who has missed out a bit of  the new development in Swimming in the last two years. We are now at the starting line of the first stage on the road to the 2024 Olympic Games. Each stage will have its own intermediate goals. It will be a long journey to Paris and it will take some time to bring him back to the success he deserves. 

"The first goal is the World Shortcourse Championship in Australia. His first start in Germany will be the World Cup in Berlin before he will attend on the  German Shortcourse Championships in Wuppertal".

Dirk Lange
Michael Ulmer, president of SG Frankfurt, echoed those thoughts, noting: "We are very happy to welcome such a top-class swimmer like Chad le Clos to our Team. He is an super athlete and his move is a credit to our work, our region and our trainings center. All  athletes in the training group will only benefit from such a man, because they can learn and develop from his personality and his professionalism as an exceptional class athlete."