Ceccon Books Lane 4 For 100 Back Defence Then Dashes Off To Win 50 'Fly Crown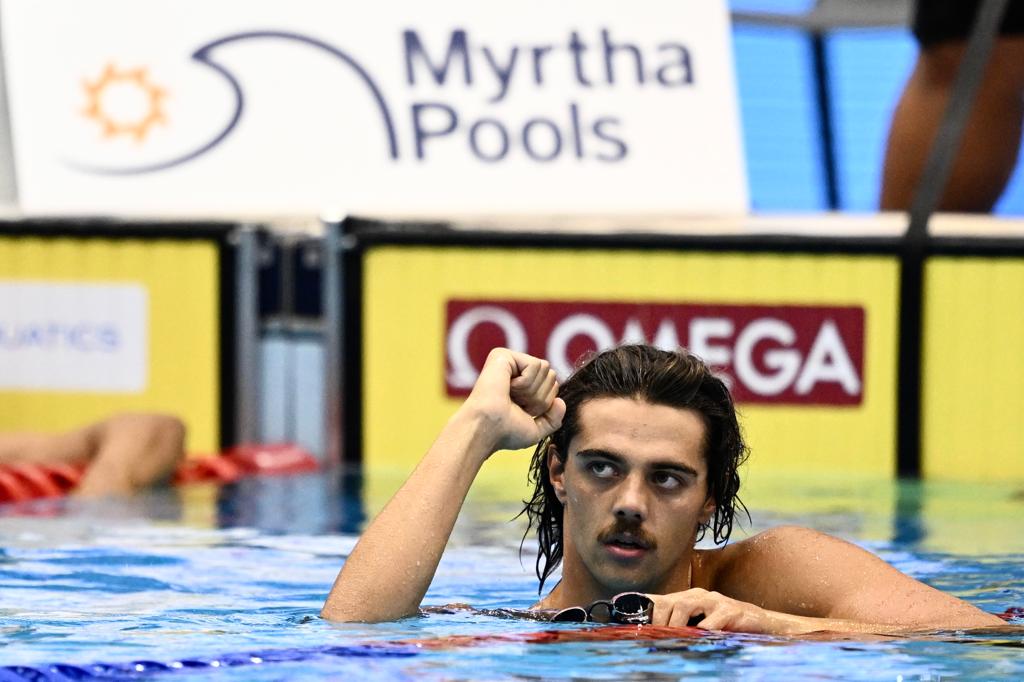 Thomas Ceccon clocked 52.16 at the helm of 100m backstroke semis in preparation for the defence of the 100m World backstroke crown and then the World record holder turned sprint genes that know no bounds to his new challenge ge two races later… and this day he added the World 'fly dash title to his vault in 22.68.
Results of Semi-Finals Below
Closest to the Italian was Portuguese World Junior record holder, Diogo Ribeiro, who will find his name splashed across national newspapers and praised on every news bulletin back home, possibly for days on end, as the first to rise to a World silver on butterfly. In Olympic terms, his sights must be set at the 100m, the shortest of challenges come Paris 2024.
Plenty to celebrate for the moment, though, Ribeiro the first from Portugal even to make a final in the 50 'fly, while Egypt and Austria also also cheered on their first swimmers to make the dash 'fly final.
His rivals for the minor spoils came thundering home with him, Maxime Grousset, two French records in the rounds but just shy of those on 22.80, took bronze, locking the two Brits out, Jacob Peters on 22.84, former World champion Ben Proud on 22.91.
The Race
The Result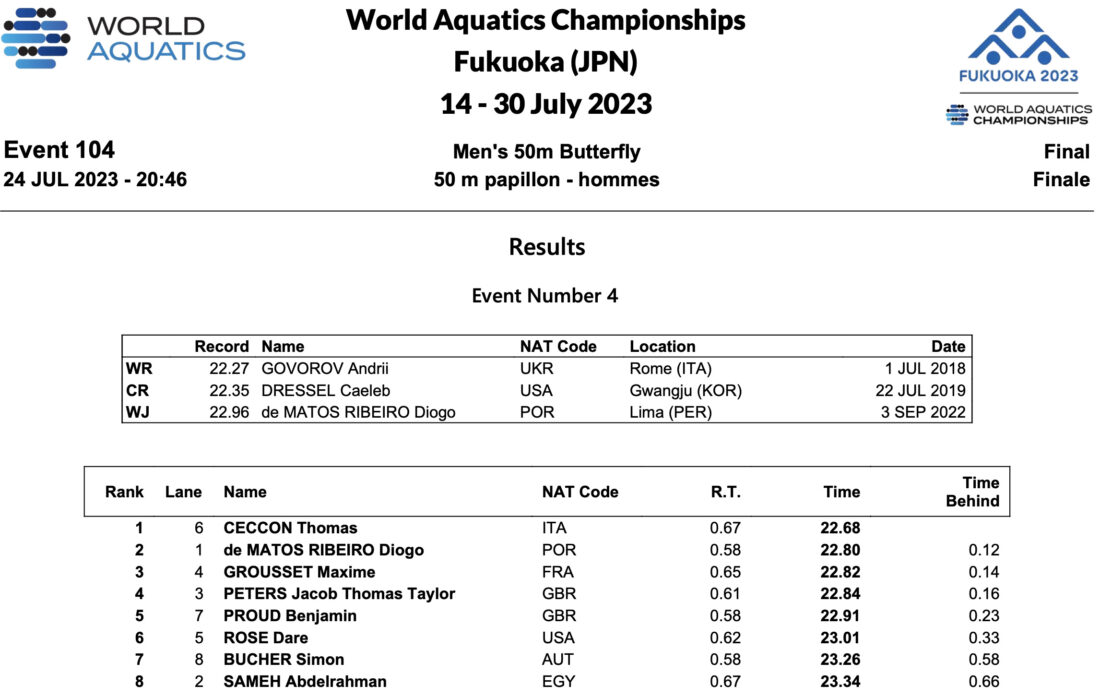 Day 2 Semi-Finals: