Cate Campbell Teams Up With Coach Maxine Seear To Make History At Paris 2024 As 1st Aussie Swimmer To Make Five Olympics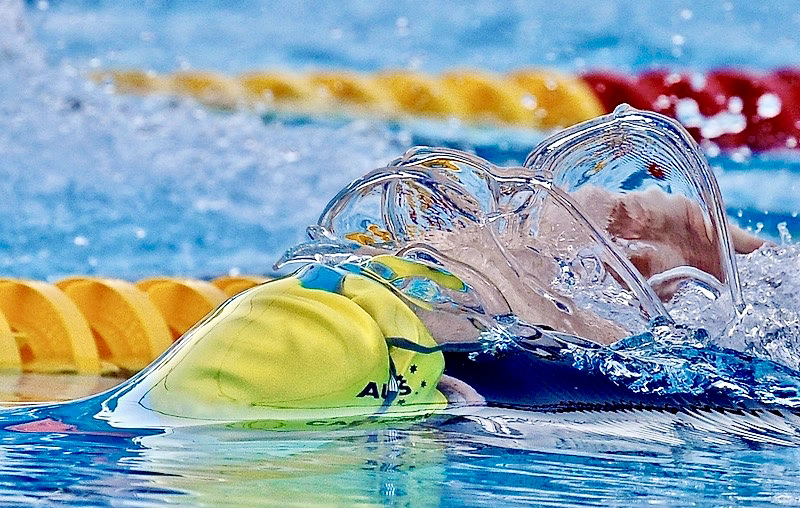 Cate Campbell has entrusted her final swimming campaign to a fellow Olympian as she strives to become the first Australian swimmer to compete at five Olympic Games, in Paris next year, writes a correspondent from the final round of the 2023 Mare Nostrum Tour in Monaco.
The four-times Olympic gold medallist and reform advocate will work primarily with coach Maxine Seear, a 2004 Olympic triathlete and former assistant to two of Australia's most successful swimming coaches Dean Boxall and Michael Bohl, as she works her way back to full fitness after an 18-month break following the Tokyo Games.
Campbell, 31, had spent her entire career working with Simon Cusack before her break, but Cusack has left the pool deck to take a coach mentoring role with Swimming Australia leaving his most famous charge in need of a new coaching partnership.
She initially joined Damien Jones at the Rackley club in Brisbane, but after six months decided it wasn't quite the right fit for her at this stage of her career.
Now she has opted for Seear, who has quietly been establishing herself as one of Australia's leading coaches in her own right.
"I just felt the Rackley training environment wasn't exactly what I was looking for,'' Campbell told SOS.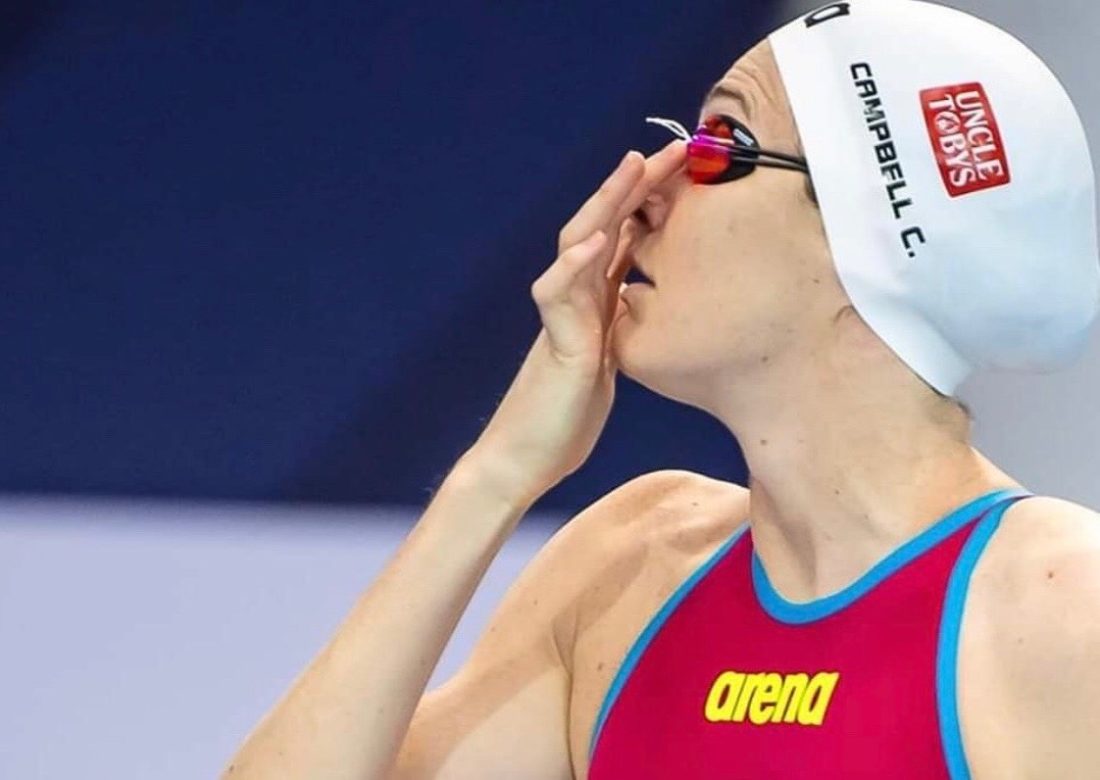 "Damien is a great coach and has a great group of athletes but Chandler is much more specifically a high performance program, it's a hub program, and the swimmers are more my age. Rackley was a great place to get back into the water but I felt like a change was needed. I have enough time (before Paris) to get back to my best but not enough to continue to look around."

Cate Campbell, courtesy of Arena
Campbell spent three weeks training with Seear before departing for Europe where she is dipping her toes back into international waters for the first time in almost two years at the annual three-meeting Mare Nostrum Tour.
She began in Canet-en-Roussillon last weekend with a fourth place in the 50m freestyle (24.77sec) behind world record-holder Sarah Sjostrom of Sweden (who will also bid for a fifth Olympic appearance in Paris), before returning to the podium in 100m freestyle, finishing third in 53.78sec behind Olympic silver medallist Siobhan Haughey of Hong Kong.
In Barcelona mid-week, Campbell returned identical placings although her times were slightly slower. She will meet Sjostrom and Haughey, among others, again in Monaco this weekend, where the program includes the famous Tournoi de Vitesse, the traditional knockout 50m series, which will surely test her returning fitness. Said Campbell:
"Physically I feel I have a long way to go – I need to put on a couple of kilos of muscle and build more aerobic capacity. But with my stroke I am starting to get back some of the same feeling I had before. I just don't have the strength or the fitness yet. But it's been nice to get that feeling because I was starting to worry I wouldn't get that back. I'm getting little glimpses, which are enough to light that fire. I just need that spark now."

Cate Campbell – Photo by Marco Alpozzi / LaPresse, courtesy of arena
Campbell – "All About Paris"
She has already decided to skip this year's World Championships in Fukuoka in July in favour of a four-month training block before testing her progress again on the World Cup circuit in October.
"For me now, it's all about Paris," she said.
Campbell already knows that she will have to give everything just to qualify for the Australian Olympic team next year, given the standard of her domestic competitors, who include the reigning Olympic 50m and 100m freestyle champion Emma McKeon, the reigning world champion Molly O'Callaghan, as well as the swimmer affectionately known as C2, her sister, former training partner and Olympic gold medal-winning teammate Bronte Campbell. Said Cate: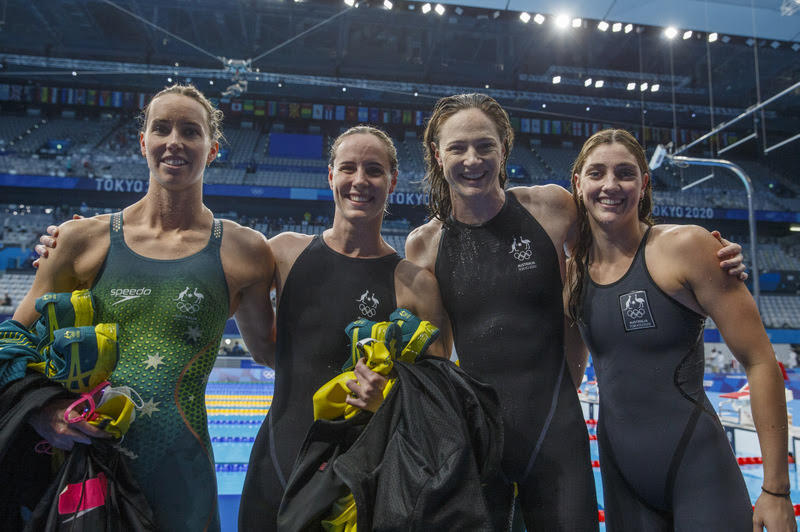 "I recognise that I am going to have to perform at my best, if not better than my best, to qualify for the team and stand up and be among the fastest in the world in Paris, but I feel like there's more to come for me. This is the first time I have approached a competition knowing that there's no next time, this is it, so I am going to make sure I get everything out of myself."

Cate Campbell – Photo: Tokyo 202One Aussie Gold in a 3:29 World record fit to make the rest green with envy: (L-R) Emma McKeon, Bronte Campbell, Cate Campbell and Meg Harris – by Patrick B. Kraemer
After Monaco she will know exactly where she stands currently, with Sjostrom, Haughey, the 2016 Olympic 100m freestyle champion Penny Oleksiak and 2020 Olympic 100m butterfly champion Maggie McNeil among the speedsters entered in the 50m freestyle series.
Sjostrom, Oleksiak and McNeil will double up in the 50m butterfly series.
World silver medallist Michael Andrew heads the field for the men's 50m freestyle, along with France's Maxime Grousset, the world silver medallist in the 100m freestyle, and bronze medallist in the 50m freestyle last year, renewing their rivalry from the Budapest 2022 global long-course showcase. Both men will return to contest the 50m butterfly.
When Seear Joined Bohl & Boxall At St Peters Western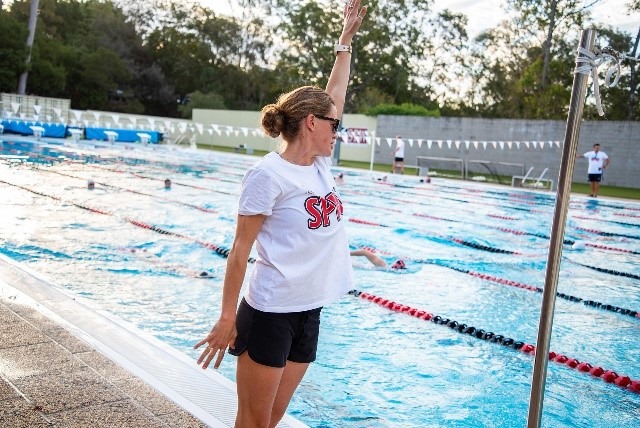 Maxine Seear started helping out at St Peters Western in 2016 after "dropping back into the St Peters pool to say hello to Michael Bohl and Dean Boxall".
In a 2020 interview with Swimming Northern Territory ahead of a series of skills clinics, Seear revealed that she'd had a passion for coaching since childhood. She said:
"My coaching passion started at a very young age. From about the age of 16, I felt I wanted to be involved with coaching athletes… I didn't know in what capacity, but I always had this passion for coaching. I left my passion for coaching to the side for sometime, and pursued my dreams and career as a professional athlete.
"Like all athletes, you learn so much from your own career, but it's the people and situations you encounter along the way that shape you as an individual. Through my years as a professional athlete, I found myself looking more and more into performance and what it took. Hence once I finished, I took 18 months away from sport to allow myself to process everything I had learnt as an athlete, but to also do some reading and major learning outside of what I knew. I had experience as World Number 1, at an Olympics, World Junior Championships, World Senior Championships and on the World Cup Circuit for many years. My greatest results would have to be winning the Accenture Series in 2003/2004, that was a great series of races.
"Fast forward to 2016 and I found myself dropping back into the St Peters pool to say hello to Michael Bohl and Dean Boxall. I swam with Michael when I was in Brisbane for about 12 years. Dean asked if I wanted to give him a hand coaching, I said yes I would love to… and the last four years are history as they say!"