Cate Campbell Keeps Dash Crown With 24.28 Snap Of Evening & Morning Speed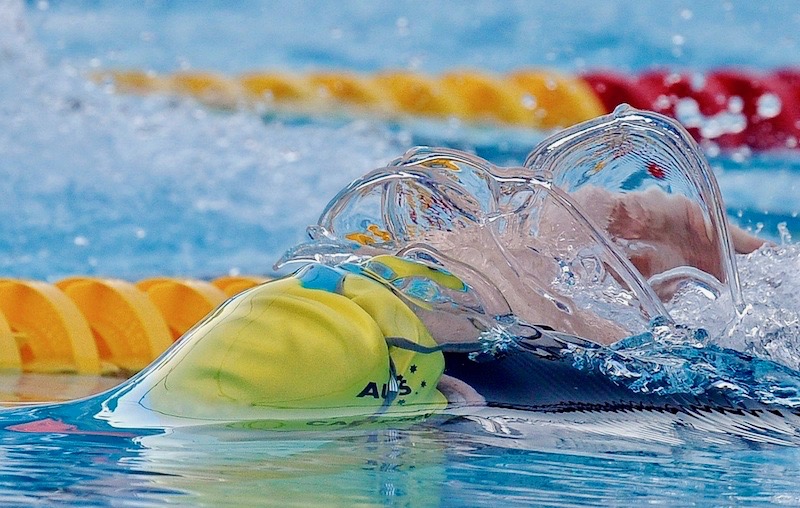 There was a touch of Sunday morning struggle in the last AM finals at Australian Swimming Championships in Gold Coast today, though Cate Campbell showed that evening speed can be replicated beyond sleep when she matched a 24.28 prelim with a 24.28 title in the 50m freestyle.
Emma McKeon made an even bigger point of the exercise by following a 24.88 in heats the evening before with a 24.39 in the final ahead of Bronte Campbell (24.92; 24.75) and Madison Wilson (24.97; 24.90).
When the announcement on Tokyo morning finals was made (but one that applied to swimming, not track and field, courtesy of the weakness of the international swimming federation on the issue), Cate Campbell said:
"It's not unexpected but I'm a little disappointed that the rights of the athletes are not being considered or there has not been athlete or coach consultation. 

I have done this before (raced morning finals) in 2008 in Beijing at my first Olympic Games so it's nothing new. 

I think it will be a lot easier than swimming in a midnight final like we did in Rio, so it's not something that's worrying or concerning. 

We have a no excuses policy on this team and it's just another challenge for us to take and as I said while it is disappointing it's not unexpected."
Ariarne Titmus ended nationals with an 8:23.13 win in the 800m freestyle over Maddy Gough's 8:25.24, the week having delivered efforts of 1:55 in the 200m and 4:01 in the 400m and confirmation that Titmus is in a good place on the way to the Tokyo Olympic Games despite the setback of 14 weeks out of full training to allow a shoulder injury to heal and the joint to strengthen. Third place in the 800m went to Kiah Melverton in 8:32.84.
The men took on the 1500m today, Nick Sloman at the helm on 15:02.19 ahead of Thomas Neill, 15:07.23, and Jack McLoughlin, on a restless 15:20.95, Olympic trials a couple of months away in June.
At the other end of the spectrum, Olympic 100m champion Kyle Chalmers went 22.65 in prelims the evening before, 22.30 in morning finals, to get the better of Hungarian visitor Maksim Lobanovszkij, on 22.27 in prelims but 22.43 when up against the Thunder from Down Under over the lane line. The balance of dash times evening to morning highlighted the test Cate Campbell had set herself: speedy evening, speedy morning, as opposed to speedy evening, morning struggle to match or workaday evening, better morning.
The women's 200m breaststroke was a case in point when. It came to matching evening speed the morning after: Abbey Harkin clocked 2:24.27 in heats, 2:25.26 in the final; Jenna Strauch 2:24.65, then 2:25.54.