Can Kaylee McKeown Be A Golden Olympic 200IM Contender? Title Favourite Pulls Out Of 100 Back To Test The Question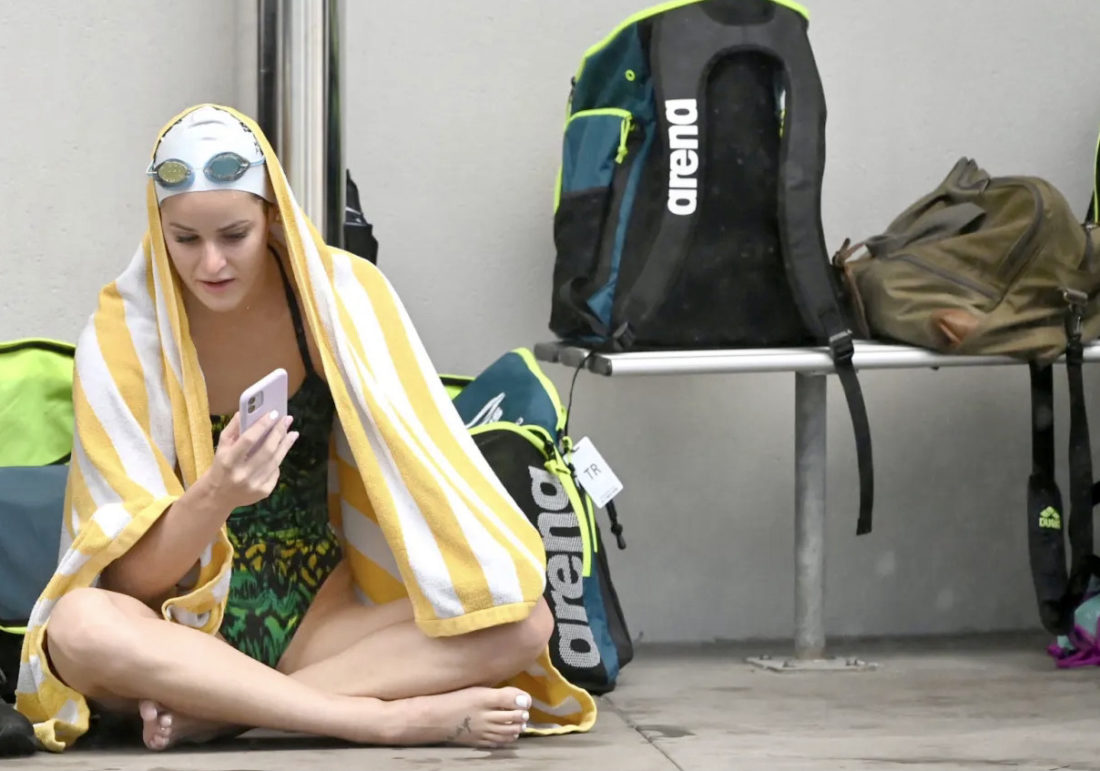 Double Olympic backstroke and 4×100 medley champion of Tokyo, Kaylee McKeown produced a last-minute shock withdrawal from the 100m backstroke here at the World Swimming Championships in Budapest this morning.
World record holder and favourite for the 100m title after Tokyo glory, McKeown and her coaches will have a crack at the 200m medley title this evening and wants a clear run at the medley experiment, free of any other distraction and focus and without it knocking her prospects on backstroke.
Can McKeown go to Paris 2024 Olympic Games with a realistic chance of prospecting for gold in the 100 and 200m backstroke and the 200m medley, as well as relays. That is the question for her and Dolphin planners with an eye on chipping away at American dominance in the pool as they did big time in Tokyo last year when Australia won the women's meet.
The multi talented Queenslander qualified third fastest for the medley final last night in day 1 semis and the showdown takes place just before the 100 back semis.
Australian head coach Rohan Taylor told News Corp:
"It's obviously a big call but it's an about the long term development. Basically she'll feel more confident just putting all her eggs in the basket for that medley and going for that. She'll still race (100m backstroke) at Comm Games and obviously at some point she'll have to look at the double, that's the reality but for now it's just helping her just get used to it."

Rohan Taylor – image courtesy of Swimming Australia
Tokyo Test That Put McKeown Medley Test On Hold
In Tokyo last year, McKeown pulled out of the medley despite being ranked number one in the world. At the time, she was concerned her program was already too busy but her new coach Michael Bohl believes now is the time to test the viability of adding the 200IM to her Paris 2024 program in a step-by-step process. First step: seeing what McKeown has got over 200m medley in peak rested form without any distraction and double focus of the kind the 100m backstroke would represent today.
McKeown will ditch the 200m medley for the Commonwealth Games and replace it with the 400m medley, Budapest offering the one shot at peak-form short medley this northern summer.
Taylor said: "The number one thing Bohly wants to do is give her international experience in that medley for an investment going forward. Obviously it's up to her and her confidence and it's basically she'll feel more confident just putting all her eggs in the basket for that medley and going for that.
"It's more about managing her programme. She's going to have a lot of mixed relays, medley relays, 200m back, 50m back, the program's quite extensive for this week and then we've got the Comm Games as well. So taking the opportunity to give her a real shot at the 200m medley to see what she can do fully prepared and that's basically what they did."
The last-minute nature of the decision in Budapest, however, also raises questions about whether the matter might have been thought about sooner, so that others in line for the 100m backstroke in Budapest could, potentially, have been given a shot at their own 'test-it-and-see' moment.
Budapest 2022: Schedule; Prize Money; Start Lists & Results; Where To Watch; FINA Pay-Per-View; Tickets; Covid Regs