Cameron McEvoy Makes Dashing Dolphins Return on 21.27/21.41 As Australia Selects 38 For World Titles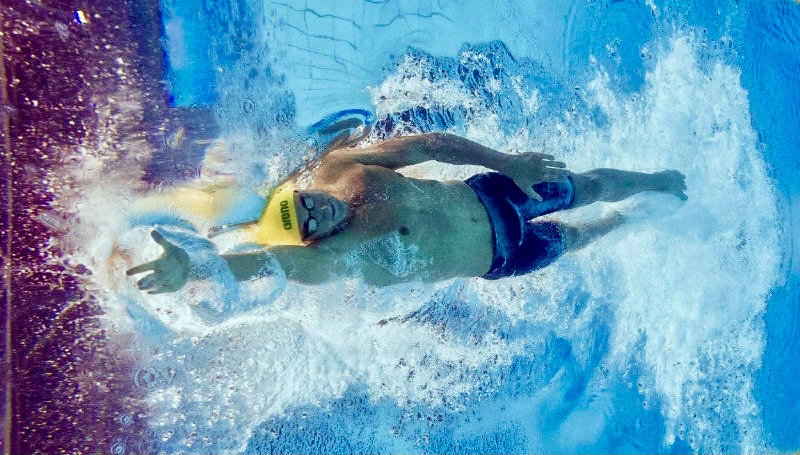 Australia has confirmed 38 Dolphins and 11 coaches for the World Aquatics Championships next month, the swimming showcase set to unfold in Fukuoka, Japan, between July 23 and 30.
Trials ended on Sunday for the green and gold qualifiers and aspirers after Cameron McEvoy turned the clock back with two tremendous dashes in a day, 21.27 in heats of the 50m freestyle followed by a 21.41 to win the final and secure his welcome return to Dolphins duty.
Why stunning? Well, at 29, McEvoy is the fastest Dolphin he's ever been, both his Sunday efforts speedier that a previous best of 21.44 from the 2016 Olympic season he had been tipped as a golden 100m title contender. The day was not his and the crown went to teen teammate Kyle Chalmers before McEvoy showed his champion nature with a graceful acknowledgement of the new Olympic 100m king.
McEvoy finds himself on a Australia team boasting four defending champions and two relays keen to keep crowns won in Budapest just a year ago. World titles have often been held once every two years since the global event got going in 1973 but the Covid pandemic through the schedule off balance and tested the international federation, organisers and the contracts they signed. All of which added up to a World Championship being scheduled for 2022, 2023, 2024 and 2025.
The 2023 edition in Fukuoka is likely to be the last global test at which the vast majority of contenders working towards Paris 2024 will join battle before the Olympic Games.
The Australian defenders are Elijah Winnington in the men's 400m; Mollie O'Callaghan in the women's 100m freestyle; Zac Stubblety-Cook in the men's 200m breaststroke and Kaylee McKeown in the 200m backstroke, the latter two champions also World record holders. The relays looking for more gold after victories in Budapest are the mixed 4x100m freestyle relay and the women's 4x100m women's relay team.
Also in action will be Olympic 200/400m freestyle champion Ariarne Titmus, Australia's most decorated Olympian Emma McKeon and 2016 Olympic 100m freestyle champion Kyle Chalmers.
Trials showed just how much progress O'Callaghan has made: she swam down McKeon and Shanyan Jack* to take the 100m freestyle and also beat Titmus for the 200m crown in 1:53.8, while taking second behind McKeown in the 100m back.
McEvoy Makes Last Day A Double Dolphins Thriller
Cameron McEvoy stunned the Sunday morning racers and watchers with a 21.27 in the 50m free heats on his way to a 21.41 win ahead of Thomas Nowakowski, SOMGC teammate, on 21.89, third place to Isaac Cooper in 22.00.
The women 's dash went to Jack in 24.22, 0.02sec ahead of McKeon, with Meg Harris third in 24.30, O'Callaghan on 24.64 and Bronte Campbell making a steady return to top-flight racing on 24.81.
The 400m medley finals were won by Brendon Smith in 4:10.64 and Jenna Forrester, 19, on 4:34.89 (1:03.01; 2:11.18; 3:30.47). The men's 100m butterfly was topped by Matt Temple in 51.35, with Chalmers on 51.61 to keep Shaun Champion at bay, on 51.88.
Trials came to a close with a 15:56.31 win for Lani Pallister in the 1500m free ahead of a 16:03.02 from Moesha Johnson.
Dolphins head coach Rohan Taylor said: "I'm excited about this team, we've got a great mix of experienced campaigners and some young blood coming through. These world championships are such an important stepping stone in what is a big 12 months before Paris Olympics."
"We have an amazing team, they're hard working, authentic and it's always about improvement. Our goal is always to have as many high-ranked athletes going into meets and when we do that, we get conversions."
Included in the Australian Dolphins team heading to Fukuoka are six open water members competing from 15-20 July. After stand out performances in the Australian Open Water Championships earlier this year, Moesha Johnson, Chelsea Gubecka, Finella Gibbs-Beal, Nicholas Sloman, Bailey Armstrong and Kyle Lee will all don the green and gold once again with Bianca Crisp and Jack Wilson making their debut.
Australian Dolphins Team for the 2023 World Swimming Championships: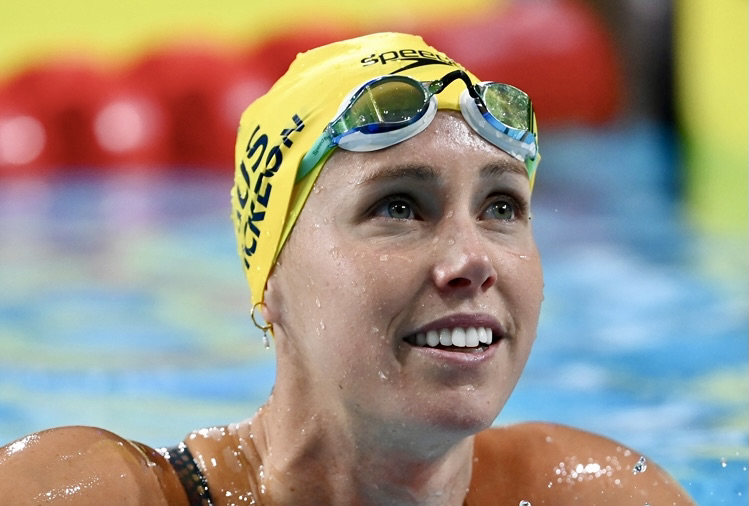 Swimmers
1 Bailey Armstrong
2 Jack Cartwright
3 Kyle Chalmers
4 Shaun Champion
5 Abbey Connor
6 Isaac Cooper
7 Bianca Crisp
8 Lizzy Dekkers
9 Jenna Forrester
10 Maddy Gough
11 Alex Graham
12 Chelsea Gubecka
13 Abbey Harkin
14 Meg Harris
15 Shayna Jack
16 Moesha Johnson
17 Kyle Lee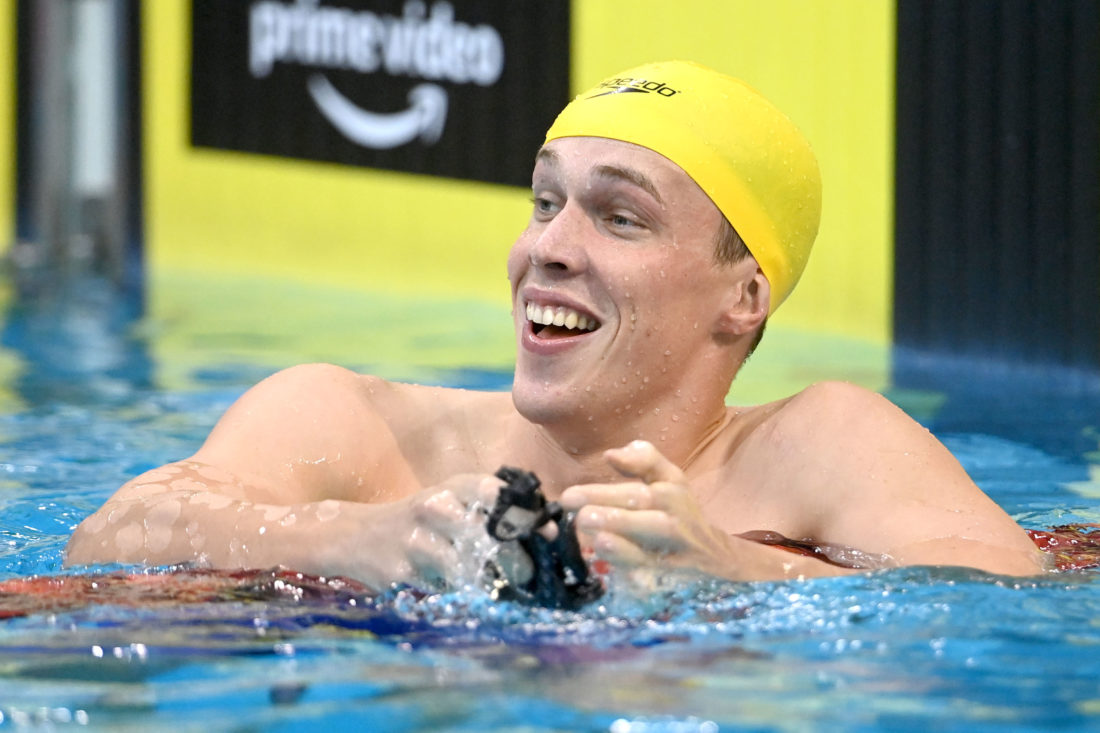 18 Cameron McEvoy
19 Emma McKeon
20 Kaylee McKeown
21 Kiah Melverton
22 Tommy Neill
23 Mollie O'Callaghan
24 Lani Pallister
25 Sam Short
26 Nick Sloman
27 Brendon Smith
28 Flynn Southam
29 Zac Stubblety-Cook
30 Kai Taylor
31 Matt Temple
32 Brianna Throssell
33 Ariarne Titmus
34 Sam Williamson
35 Madi Wilson
36 Jack Wilson
37 Elijah Winnington
38 Brad Woodward
Coaches to The Dolphins
1 Peter Bishop
2 Michael Bohl
3 Dean Boxall
4 Amanda Isaac
5 Damien Jones
6 Adam Kable
7 Ian Mills
8 Chris Nesbit
9 Mick Palfery
10 Vince Raleigh
11 Mel Tantrum