Calls For Tokyo Olympic Games Cancellation Grow In Wake Of Poll Showing More Than 80% In Japan Want Show Called Off Or Postponed Again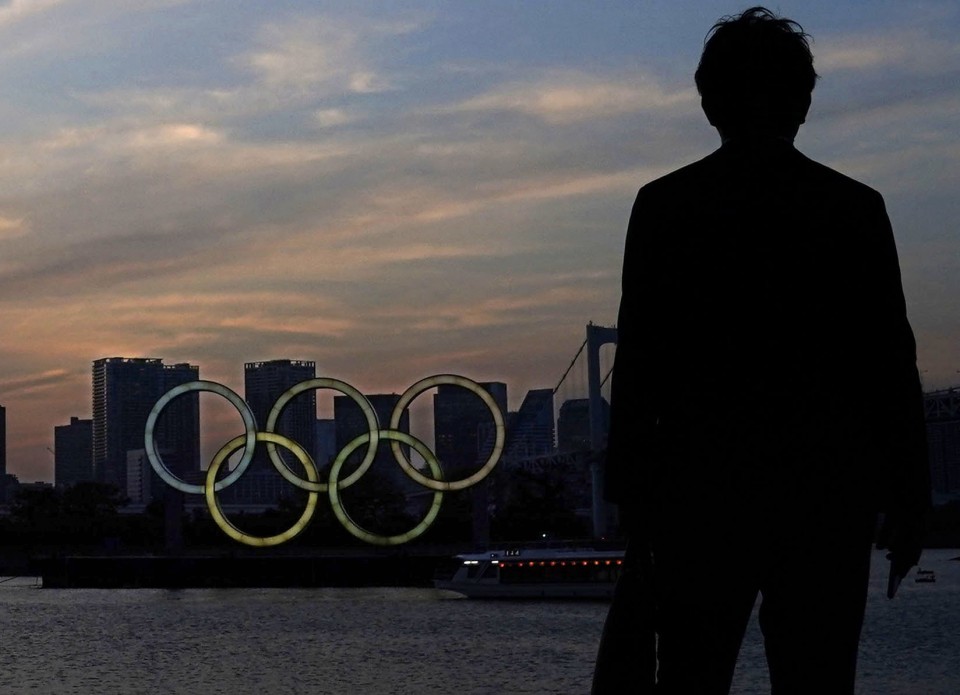 Calls for the Tokyo Olympic Games to be cancelled are growing ever louder in Japan as skepticism mounts over the ability of organisers and the International Olympic Committee to hold the multinational sporting event at a time when the country is struggling to contain the spread of the coronavirus.
Thomas Bach, the IOC president, said yesterday that the Games would go ahead as planned on July 23 and that they would be safe. The trouble is that few in Japan would appear to agree.
More than 80% of Japanese people oppose hosting the Olympics this year, a poll published this week showed, with just under 10 weeks until the Tokyo Olympic Games is set to get underway. The pool also comes less than eight weeks before teams and officials numbering more than 100,000 are due to start arriving in Japan at a time when prefectures are cancelling holding camps and sending their apologies as their hospitals struggle to cope with the pandemic.
The latest survey comes after Japan expanded a coronavirus state of emergency last Friday as the nation battles a fourth wave of virus infections. Pressure on the country's healthcare system makes headlines day after day, with medical professionals repeatedly warning about shortages and burnout just as business leaders join the call for cancellation, one describing Japan allowing the Games to go ahead in July as "a suicide note".
The weekend survey by the Asahi Shimbun daily coincided with street protests and followed the handing in to the Japanese government of a petition with well over 300,000 signatures called for Games cancellation. The survey found 43% of respondents want the Tokyo Olympic Games cancelled, and 40% want a further postponement. Those figures are up from 35% who backed cancellation in a survey by the paper a month ago, and 34% who wanted a further delay.
Tokyo Olympic Games Protests On The March
The following is a Kyodo News feature on the latest "cancel Tokyo Olympic Games now!" protests in Japan:
Many people have taken to social media as well as the streets to protest, arguing that Japan cannot welcome tens of thousands of athletes, coaches and officials from around the world when the pandemic is far from over and its medical system is stretched almost to breaking point in some areas.
People protest in Tokyo on May 17, 2021, against holding the Tokyo Olympics amid the coronavirus pandemic. (Kyodo)
In mid-May, a group of people held a rally near Tokyo's busy JR Shimbashi Station, not far from government buildings, and marched through the nearby Ginza shopping district. Holding banners with the message "Cancel the Tokyo Olympics," the protesters chanted "We don't need the Olympics" and "Save lives, not the Olympics."
"Japan is experiencing a resurgence (of infections) because of the government's mismanagement. The first thing it needs to do is cancel the Olympics and assist people who need help," said Toshio Miyazaki, 60, one of the organizers of the rally.
Kiyoshi Abe, a sociology professor at Kwansei Gakuin University who has studied public opinion regarding the Tokyo Olympics, said he believes the government and the organizers anticipate that support for the games will increase once they open this summer.
However, he said anti-Olympic sentiment will continue as the organizers push ahead without providing "convincing explanations," such as how it is possible to hold the games safely and why they should be held during these difficult times.
Before the coronavirus swept the world early last year, numerous surveys showed that a majority of the Japanese public backed hosting the Tokyo Games.
But a Kyodo News poll earlier this month found that 59.7 percent of people in Japan believe the Olympics, which were postponed in March last year and are due to open on July 23, should now be canceled.
A Twitter hashtag in Japanese loosely translated as "We demand the cancellation of the Tokyo Olympics" has been circulating, while an online petition calling for the games to be scrapped received over 370,000 signatures in two weeks.
"People's opposition has become clearer as (the organizers) are acting like holding the games is an established fact, without questioning their decision even in the current situation of surging infections," Abe said in an interview.
"Those who were vaguely opposed to the games after the pandemic started have now found a concrete reason to be against them," he said.
The Japanese capital, which will be hosting its second Summer Olympics, following the 1964 Games, has been under a coronavirus state of emergency since April 25 amid a fourth wave of infections.
On May 8, Japan's daily COVID-19 cases topped 7,000 for the first time since mid-January. According to the National Institute of Infectious Diseases, highly contagious variants of the virus account for more than 90 percent of infections in most parts of the country.
The state of emergency calls for people to stay at home as much as possible and establishments serving alcohol to close. The measure was scheduled to end on May 11 in Tokyo, but it was extended until the end of this month, leading to public frustration over the government's inability to curb infections.
Hospitals have become overwhelmed as the number of COVID-19 patients with severe symptoms repeatedly hit all-time highs in May. Meanwhile, the country's vaccine rollout has been extremely slow compared with other developed nations and most people in Japan have not been inoculated.
Prime Minister Yoshihide Suga stressed at a press conference on May 14 that Japan can stage a "safe and secure" Olympics and the "International Olympic Committee has already decided to hold them in July."
"We will ensure the proper virus measures are in place for athletes and staff to participate so they won't have to worry," he said without giving specific details.
IOC President Thomas Bach on Wednesday also voiced his confidence in the safety of the games, citing the high vaccination rate expected at the athletes village and other measures that will be implemented.
"Together with our Japanese partners and friends, I can only re-emphasize this full commitment of the IOC to organize together the Olympic and Paralympic Games for everybody," Bach said at the outset of a virtual meeting with other organizing bodies.
Photo taken on May 5, 2021, shows staff handing out face masks to an athlete at an Olympic marathon test event in Sapporo. (Kyodo)
While the Tokyo Olympics will be held without spectators from abroad, medical workers have also urged the government and organizers to look closely at whether the games can go ahead.
"There are different types of variants in many countries so if they enter the country because of the Olympics, it is very likely that Japan will be in a very difficult situation afterward," Haruo Ozaki, head of the Tokyo Medical Association, told a recent press conference.
"I would like there to be serious and thorough discussions over whether it is really possible to hold a safe Olympics," he said, adding he believes the number of infections in Tokyo should be reduced to about 100 new cases per day for the games to take place.
Speculation that athletes and officials may be given priority access to medical treatment during the games has grown, particularly after the organizers said they are trying to secure 500 nurses and 30 hospitals for the Olympics.
"There were many people who quit last year. We are facing a serious shortage of staff that started before the coronavirus," said a nurse who works at a hospital in Nagoya, central Japan.
"Sending nurses to the Olympics is really difficult. I want (nurses) to be dispatched to places with a shortage (of staff) or in order to save lives."
Athletes from Japan and overseas have also gradually started to speak up. On May 10, Japanese tennis star Kei Nishikori said, "Ultimately, I would be reluctant to (take part) if there would be even one case of infection" at the games.
Abe of the Japanese university said both the organizers and the public should consider how people overseas are viewing the aggressive push to hold the Tokyo Games during a global health crisis.