Cabral Cites Popov Among IOC Members In $ For Rio 2016 Votes Allegations; Popov Says 'Not Me'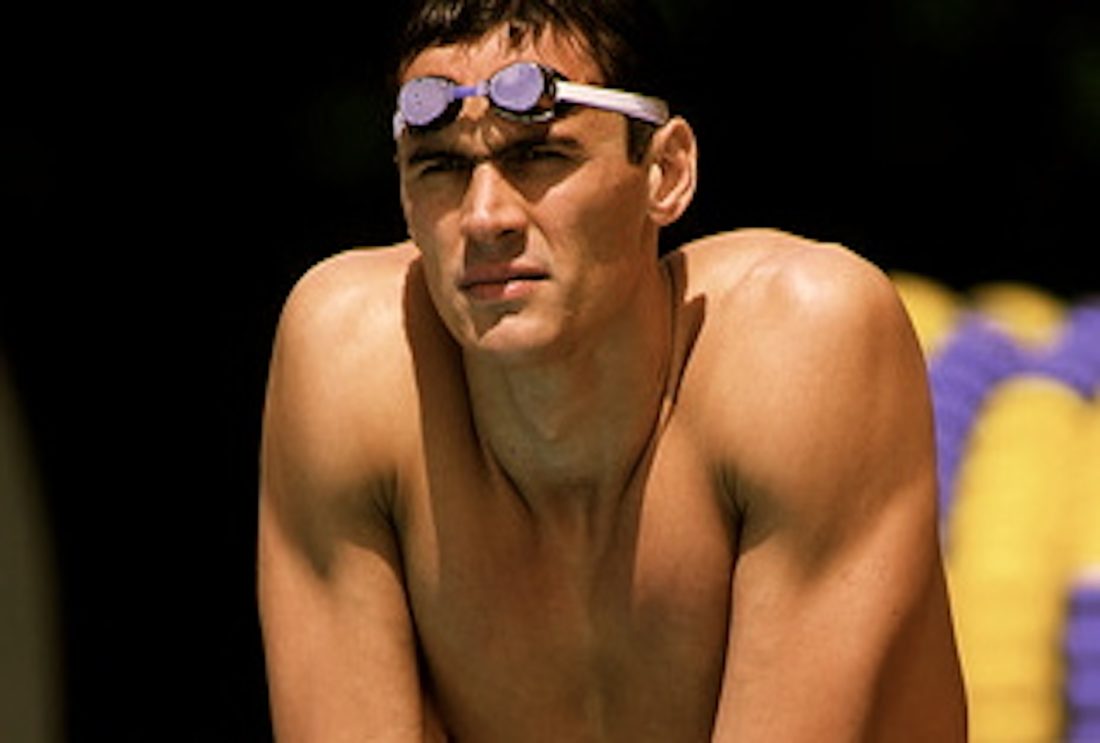 Alexander Popov, the Olympic 50 and 100m freestyle champion at the 1992 and 1996 Olympic Games, has been cited among prominent members of the International Olympic Committee accused by the former governor of Rio de Janeiro of having received a cut of US$2 million in return for votes that granted Brazil rights to host the world's biggest multi-sports event in 2016.
Popov, who took a senior position at the Russian swimming federation and entered the world of FINA, as chair of the in-house Athletes Commission, as well as IOC politics after he retired from racing, is one of nine IOC figures cited in testimony to a Brazilian court by Sergio Cabral, the former Rio governor.
However, the former Russian sprint great issued a statement in which he noted that he did not vote for Rio in any of the three rounds of the Rio bid and denies taking money in return for his vote.
The following report at UOL in Brazil is topped by a video in which Cabral names the most medalled male sprinter in Olympic swimming history as he states:
"The other one who also received money was the Russian Alexander Popov, big world champion."

Sergio Cabral
What remains to be seen beyond what has been heard is the documentary proof that specific individuals, those cited and yet to be named, did indeed receive money from the Rio bidders.
Cabral, who also cited pole-vault legend Sergei Bubka as another who received money, has already been sentenced to almost 200 years in jail for his part in a series of corruption scandals. He made his statement at a hearing requested by his new defence team, his admissions part of his plea bargain aimed at a reduction in the sentences facing both him and his wife Adriana Ancelmo, who was also jailed for corruption.
Cabral told Judge Marcelo Bretas that funds went to Lamine Diack, the former president of the International Association of Athletics Federations (IAAF) currently on house arrest in Paris pending an international police investigation into alleged corruption that has seen an arrest warrant issued for Diack's son, Papa Massata Diack.
Prosecutors in Brazil charged Arthur Nuzman, the head of the Brazilian Olympic Committee and the main organiser of the bid, in October 2017 with paying $2m in bribes to secure Rio as 2016 host. That trial is ongoing. He has said he is innocent and his lawyers repeated that on Thursday.
Cabral, already serving a jail term for corruption, told the judge in the ongoing case that money was used to buy as many as 9 votes for Rio to win the 2016 Games bid contest.
Bubka took to twitter to say that he would instruct lawyers and that Diack "never contacted me about my vote at the election of the host city for the Olympic Games 2016". His lawyers would be contacting Diack for an explanation of what Cabral alleges. Bubka added: "I reject all the false claims" made by Cabral.
Popov, an IOC honorary member after having full membership from 2000-16, says that he will cooperate with the IOC's ethics investigators. Like Bubka, he is also talking to lawyers about what he sees as defamation in the Cabral allegations.
He stated that he did not vote for Rio in any of the three rounds of balloting. In the statement he adds:
"I did not participate in any negotiations and I am not familiar with the topics and with the people who are mentioned … and have never had contact with them."

Alexander Popov
Meanwhile, the IOC issued the following statement:
"The IOC Chief Ethics and Compliance Officer (CECO) has immediately followed up on the allegations made by the former Rio State Governor Sergio Cabral, who is already serving a jail term for corruption. The CECO has contacted the IOC Members mentioned in his testimony. The IOC is fully committed to address any issues also those which happened before the far reaching reforms of Olympic Agenda 2020. With these reforms the IOC has turned the page with regard to good governance and in particular the procedure of the election of host cities."

IOC statement
Cabral told the judge on Thursday that Nuzman introduced a representative of Rio 2016 to Diack and asked him to make the payments ahead of the 2009 vote that saw Rio defeat Madrid, Chicago and Tokyo for the rights to host the 2016 Games.
Cabral said:
"Nuzman came to me and said, 'Sergio, I [to] want tell you about the president of the International Athletics Federation, IAAF, Lamine Diack, he's someone who is open to taking bribes'."

Sergio Cabral
At the time he was charged by Brazilian prosecutors, Diack declared that he was innocent.
Last month, Diack was also indicted in a French court on charges he and his son Papa Massata were involved in a series of illicit practices over a number of years. Those stretched to taking bribes, money laundering and alleged blackmail of athletes, with demands for money in return for covering up doping positives.
Cabral told Judge Bretas that Nuzman had assured him that the plan would work:
"I said, Nuzman, what are our guarantees here? And he said, 'traditionally he sells 4, 5, 6 votes. There is a risk that we don't get through to the second round [of bid voting]."

Cabral
Cabral told the court that Diack guaranteed up to six votes for $1.5m and then came back and offered more if he was paid an extra $500,000. Cabral said he authorised the payment.
The former governor also said that Brazil's imprisoned former President Luiz Inacio Lula da Silva and the former mayor of the city, Eduardo Paes, did not participate in the scheme but were informed about it after the fact.
Big names from athletics have been caught up in the investigations. Frankie Fredericks, a four-time Olympic sprint medallist from Namibia, was suspended by the IOC in 2017 after French investigators revealed he received a $300,000 payment on the day of the 2016 Olympics vote in October 2009. The money is alleged to have come from a Brazilian businessman and was routed via Papa Massata Diack. Fredericks denied wrongdoing and said the money was for consultancy work in athletics.