By 0.07 Bond Broken Between Wellbrock & Epic 800 Free Final As German Ace Takes 9th In Prelims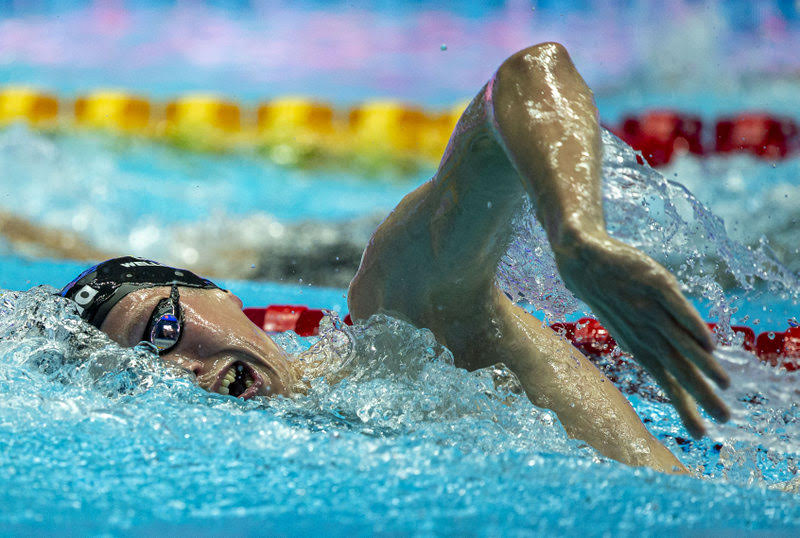 Florian Wellbrock is out of the 800m freestyle final, by 0.07. The bond broken to what's set to be an epic showdown tomorrow at the 20th World Championships in Fukuoka, Wellbrock and Germany may look back at Gwangju 2019 for comfort and hope that history repeats.
Back then, Wellbrock had a stellar open-water week, with gold in the 10km, before finding the transfer to the pool came a touch too soon: 17th in the 800m heats. Days later he claimed the World 1500m freestyle title.
Fukuoka 2023 and Wellbrock is following a similar pattern, through doubtless his 800m miss this morning was not intentional and out on open water last week, the 25-year-old took the 10km and then the 5km crowns.
That he was capable off a 7:45 this morning tells a tale of supreme fitness and recovery. That he missed the final with a 7:45 tells the tale of a dam waiting to burst, Sam Short, the 400m champion on Sunday now in lane 4 for the 800m battle with a 7:40 in heats. The rest came tumbling in after him: 400 silver and Olympic 400 champion Ahmed Hafnaoui; Lukas Märtens, Rome 2022 European 800 silver; Daniel Wiffen, an Irish storm gathering momentum and risen to the ranks of podium contenders, another Irish record in the bag this morning (and what a day for Ireland, Mona McSharry to race in the 100m breaststroke final this evening as only the second Irishwoman to make a final since 1973); Bobby Finke, the last-length fireball and double Olympic champion, 800 and 1500m; Mikhail Romanchuck, the Ukrainian defender and Olympic silver and bronze adrift Finke; Gregorio Paltrinieri, Italy's pioneering 1500m Olympic champion in 2016 and World champion for the third time over that distance a year ago as the most decorated of all in the field, pool and open water; and Guilherme Costa, the Brazilian who claimed bronze in the 400m last Monday.
A glimpse of the tightness in prospect:
Wellbrock will watch from the stands as they fight for 16 lengths at the Marine Messe tomorrow. There was no comment from the swimmer but his coach Bernd Berkhahn, head of one of the world's premier distance programs, suggested that his charge had simply made a mistake, telling German media in Fukuoka: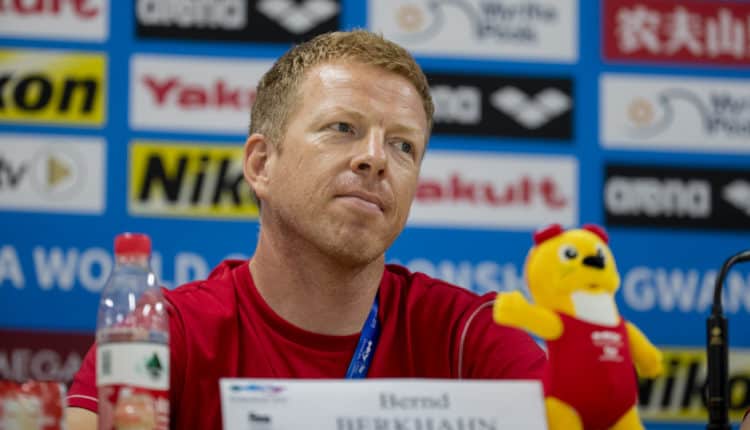 "I can't explain that. He was recovered, everything relaxed, no problem. And then he doesn't really get into his rhythm and in the end there is a time that is seven hundredths too slow. We have to deal with that first."

Bernd Berkhahn
The result: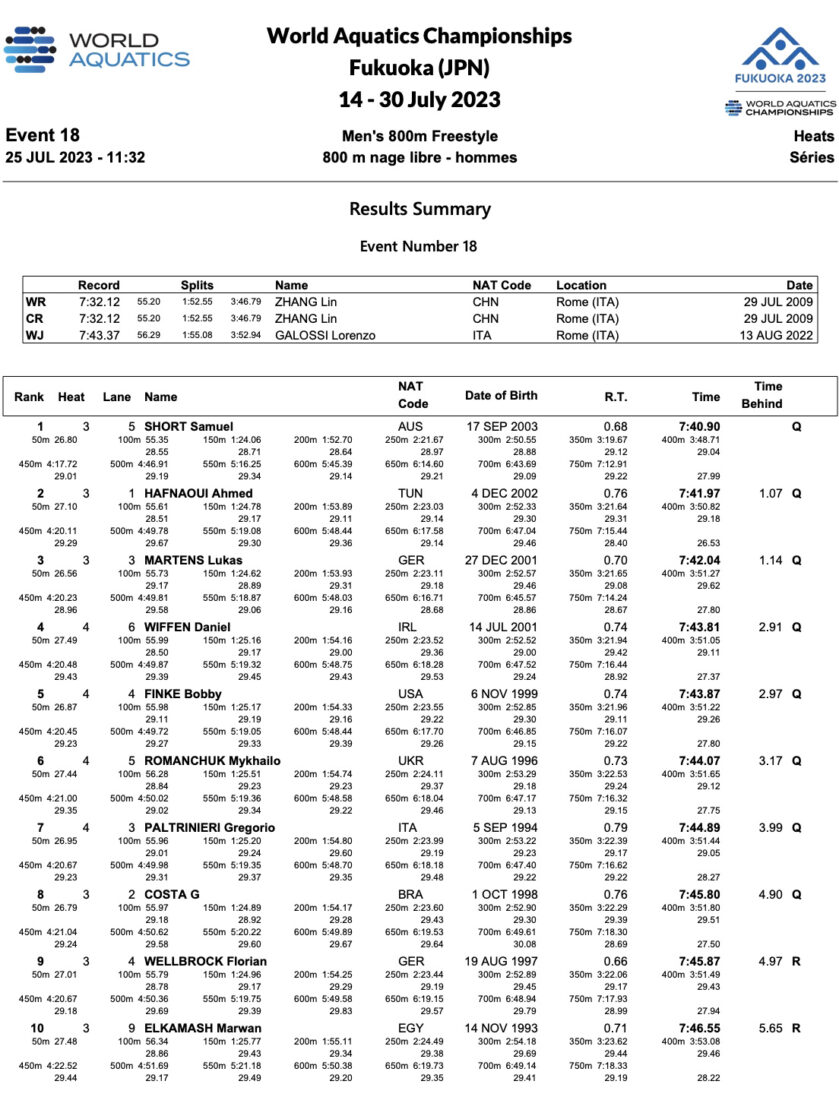 Women's 200m freestyle
Mollie O'Callaghan, who pipped training partner, teammate and Olympic champion Ariarne Titmus at Aussie trials a few weeks back, led the way to semis in 1:55.68, 0.2 ahead of Canadian Summer McIntosh, for felt the sting of an off day in the 400m free last Sunday. Titmus, Siobhan Haughey, Marritt Steenbergen and Liu Yaxin followed in 1:56s, with Freya Anderson leading six 1:57s. The door slammed shut at 1:58.23.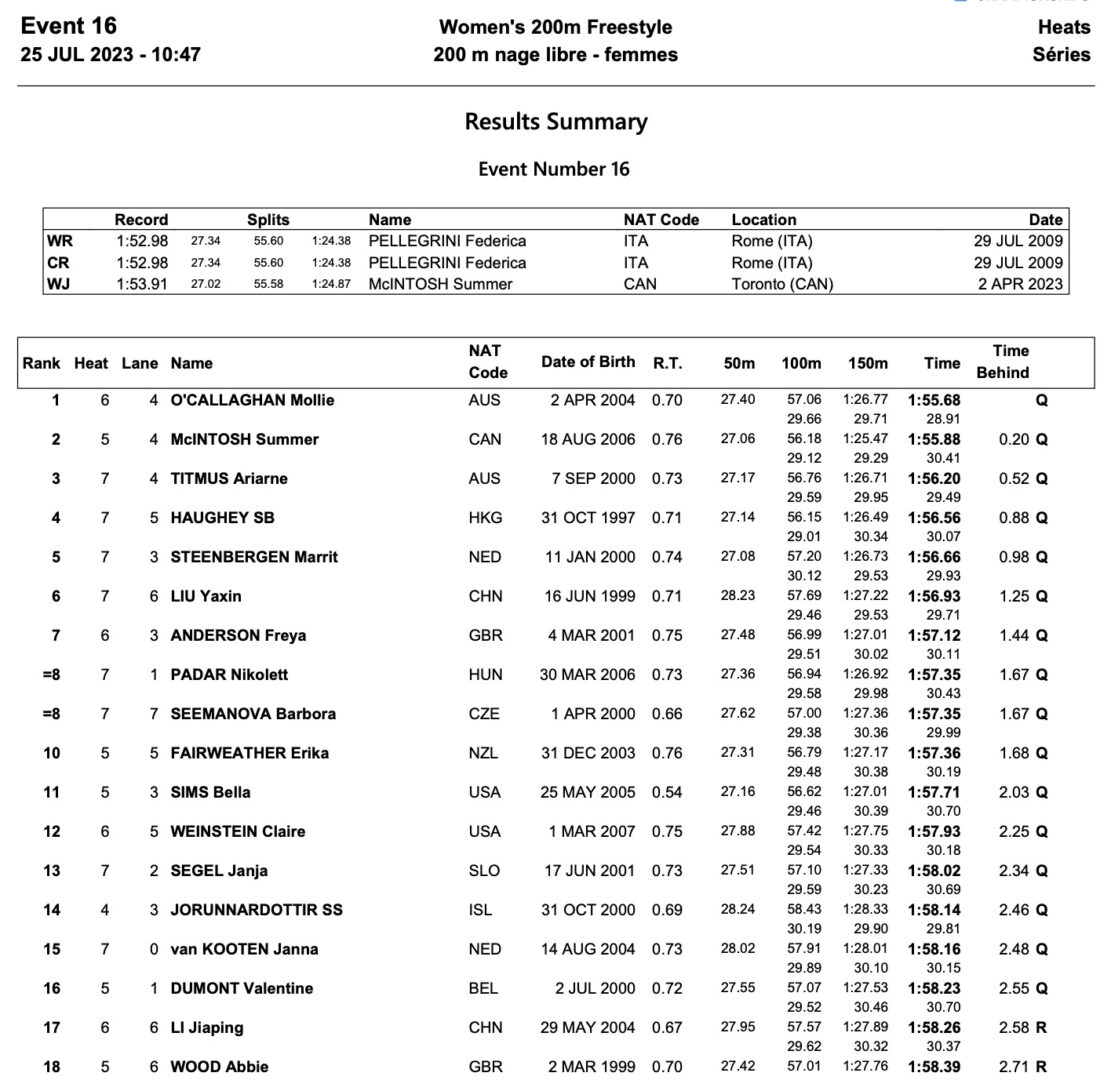 Men's 200m Butterfly
Léon Marchand took silver a year ago behind Kristof Milak. The Hungarian is, like Adam Peaty, Caeleb Dressel and others, away working on putting himself together again with a view to a party in Paris next year.
On 1:55.46 for seventh this morning, the Frenchman did what he needed to do to get through and manage his energy two days after a thundering 4:02.50 World-record victory in the 400m medley and ahead of further challenges in the 200m breaststroke and 200m medley.
Tomoru Honda made the top of the heap on 1:54.21 this morning, Spain's Arbidel Gonzalez Alvarez also inside 1:55 before 11 men on 1:55 told a tale of tightness in the fight for those eight showdown spots this evening.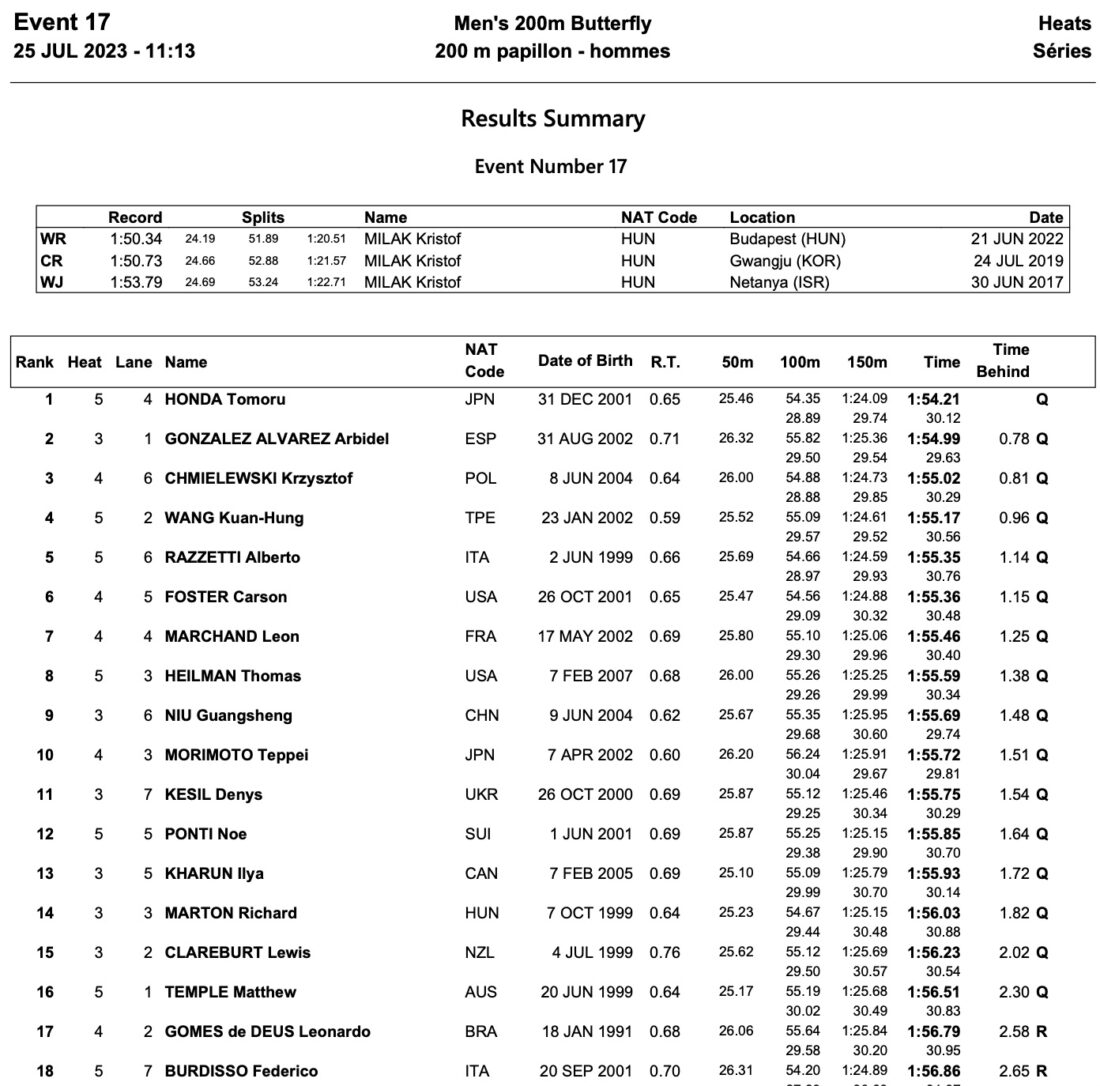 Men's 50m breaststroke
The morning after a 57.59 victory in the 100m, Qin Haiyang, the 24-year-old closer to Adam Peaty than anyone else has ever been (0.81sec away over two lengths), was not for slowing down: 26.34, when 27.36 was last into semis. All big contenders through, Arno Kamminga the big 100m name to bypass the dash altogether, his sights set on the 200m and the 100-200 Olympic focus after silver in both events at Tokyo2020ne.