British Swimming To Work With Swimmers & Coaches To Manage "Expectation and Welfare Challenge" Of Budapest Worlds, Home Commonwealths & Europeans In One Summer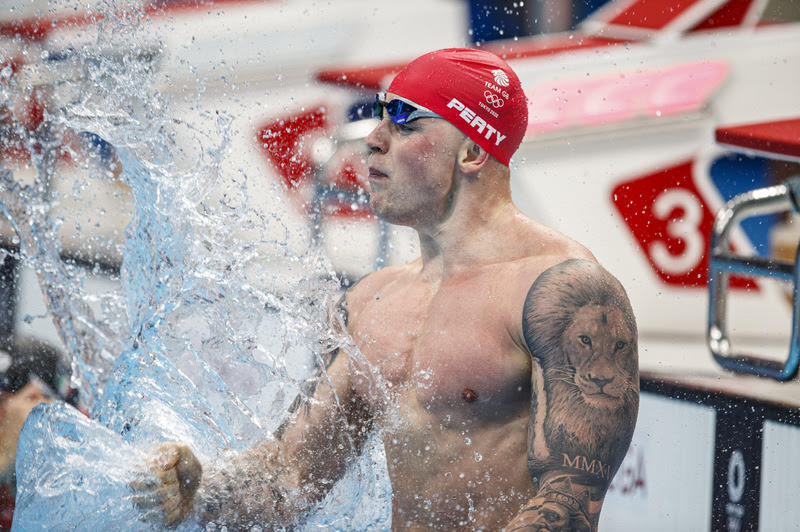 British Swimming was left reeling and concerned over expectation and athlete and staff welfare today as the one federation in world swimming most impacted by the sudden addition to the 2022 race calendar of an "Extraordinary" World Championships in late June and July.
The Brits, a year after their most successful Olympic Games ever in the pool, are more affected than any other nation. The Budapest event in Hungary will take place weeks before the likes of Adam Peaty takes on the defence on Commonwealth Games titles for England and then the European title over 100m breaststroke in Rome against the two continental rivals who made the the Olympic podium with him in Tokyo last year. 
For Peaty, the European Championships will also be an opportunity for the double Olympic 100m breaststroke champion to extend his record tally of 16 gold medals – and no medals of any other colour – won at the continental long-course showcase since his breakthrough season in 2014. Peaty is also an athlete that reminds us of the shred in the thread of history that staging big events more frequently than usual can lead to.
The extraordinary World meet, Europeans in Rome, Italy, and Commonwealth Games in Birmingham, England, will all now unfold in a two-month period.
While British swimmers have coped well with challenging pandemic circumstances and calendar changes and stacked up well under pressure when faced with multiple events in recent years, British Swimming told SOS after the FINA announcement today that it was "very mindful of the expectation and welfare challenges this now places on our athlete and staffing cohorts. We will be working with them to determine the best way forward through this eye-opening sequence of top-level competition opportunities."
Without wishing to be named, one British international with a glowing pantheon of prizes told SOS: "Brits are in a tough spot, with Europeans and Commonwealths and now a World Championships all together in six or seven weeks. It could risk burning out some swimmers mentally and physically if they aim for all three. There's a lot of frustration and anger about this."
In discussions between swimmers with the International Swimmers' Alliance representative, some of the biggest names talk about a "decision we were given no warning whatsoever about". One calls the FINA decision a "bombshell", while another asks "why were we not consulted by FINA before" the Budapest announcement.
SOS has asked the ISA and FINA for comment.
Asked about the situation, British Swimming Associate Performance Director Tim Jones told SOS: "We acknowledge FINA's latest update on the confirmation of a 2022 World Championships in Budapest, and our World Class Leadership Team is now assessing the performance, logistical and financial implications of this announcement.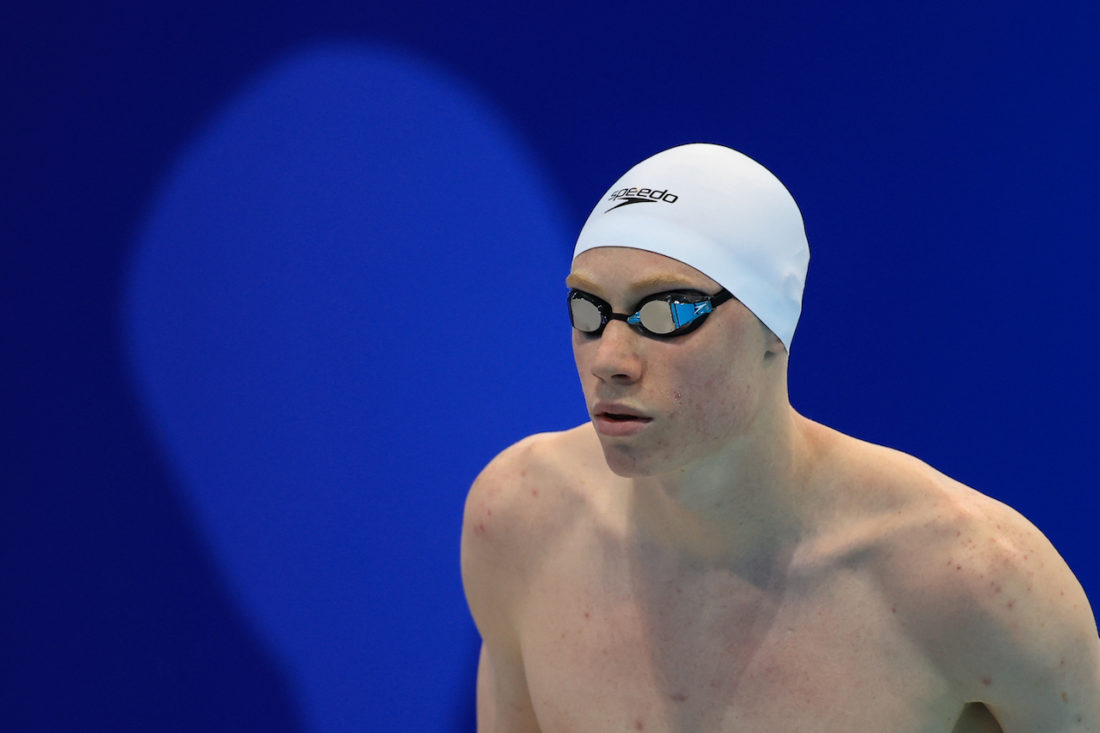 "We have remarked before on the outstanding resilience and agility our athletes, coaches and staff have shown over the past two years, adapting to new and unexpected scenarios. However, we are also very mindful of the expectation and welfare challenges this now places on our athlete and staffing cohorts. 

"We will be working with them to determine the best way forward through this eye-opening sequence of top-level competition opportunities, not only between June and August of this season, but all the way through to 2025."

Tim Jones, image – Tom

Dean

, Olympic 200m freestyle champion courtesy of British Swimming
Just a week ago, FINA confirmed that the World Championships that had been shunted to May 2022 by a delayed Olympic Games would, after all, be held in June 2023 in Fukuoka, Japan. The decision came as a relief of athletes, coaches and their federations planning four-year Olympic cycles but having to "think week to week and month to month because of the changes in direction, not all of it caused by the pandemic", as one leading coach put it.
The FINA showcase is usually held in the year before and the year after an Olympic Games but the decision on Budapest was accompanied by news that FINA intends to hold a global showcase every year for the next four, including one in January 2024 in Doha at the start of Olympic year ahead of the Paris Games.
Now, FINA talks of four World Championships in as many years, though Doha 2024 may yet be shunted to a place well beyond Paris 2024.
After June this year in Budapest, FINA intends to host another World long-course showcase in Fukuoka in June 2023, then one in Doha in January 2024, timed to avoid the summer heat of Qatar, and, beyond Paris 2024 in July that year, another World Championships in Kazan in July 2025.
Up until 2001, World swimming championships were held every four years in between the Olympic Games before FINA moved to hosting its showcase event twice every Olympic cycle. Now, it intends an annual bull run of events up to and including 2025.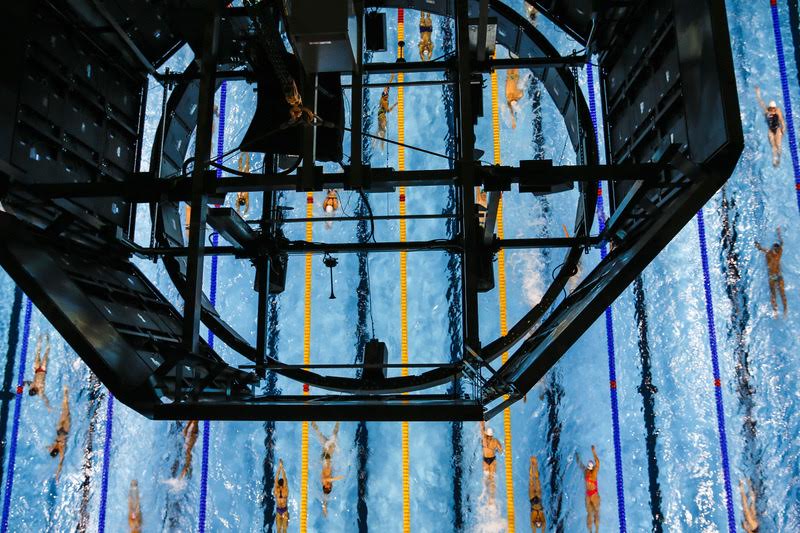 Preferring to remain anonymous ahead of the ISA making any pronouncement that reflected the common athlete voice, one international star said: "The swimmers are frustrated. There was no warning to this. It'll come down to how the governing bodies respond. Some athletes are worried that the prestige of winning a world medal will get dampened. I sense and feel the stress of the swimmers and coaches."
"When Fina first talked about moving worlds, [coach x] had to change the strategic planning for 2024 several times. No doubt it's going to have to change again, now. Federations might decide to send B teams or junior teams to the Budapest event. We just don't know yet but for Europeans the Rome Championships has been their late summer focus since Fukuoka was moved to May 2022 and Commonwealth swimmers have had the Birmingham 2022 Games in their planning for years.
"When FINA made its announcement a week ago, everyone thought that was that and plans could be set. Now it's all up in the air again. The choices people make will now decide whether the swimmers are right to think that the prestige of whatever they achieve could be affected by the entry list. If big names are missing …".
"Perhaps the Americans will be going all guns blazing as they now have a key summer meet to peak for …".
Another international from Britain noted: "Brits are in a tough spot, with Europeans and Commonwealths and now a World Championships all together in six or seven weeks. It could risk burning out some swimmers mentally and physically if they aim for all three. With only a month and a half prep to go before Nationals, and then only three months after that before Worlds, I don't know how it'll play out. This puts athletes … who are on that cusp in a more stressed position because you want to prove yourself and if you sacrifice one meet in favour of another, does that go against you for future team selection, funding?"