Britain Selects Strong Squad For Europeans Topped By Peaty, Dean, Proud, Lukebank & Guy But Scott Will Not Race For GBR in 2022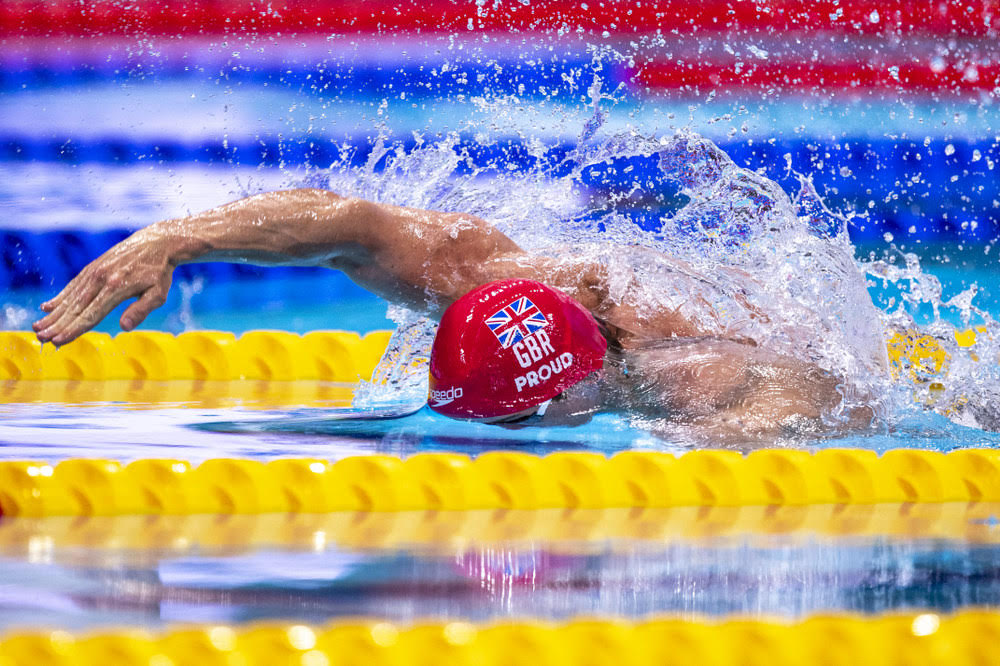 Four-times Olympic medallist Duncan Scott will not race for Great Britain in 2022, having missed the World Championships as a result of a Covid infection last month and now having opted out of the European Championships in Rome next month after what will be his sole international long-course appearance, for Scotland at the Commonwealth games in Birmingham from the last week of this month.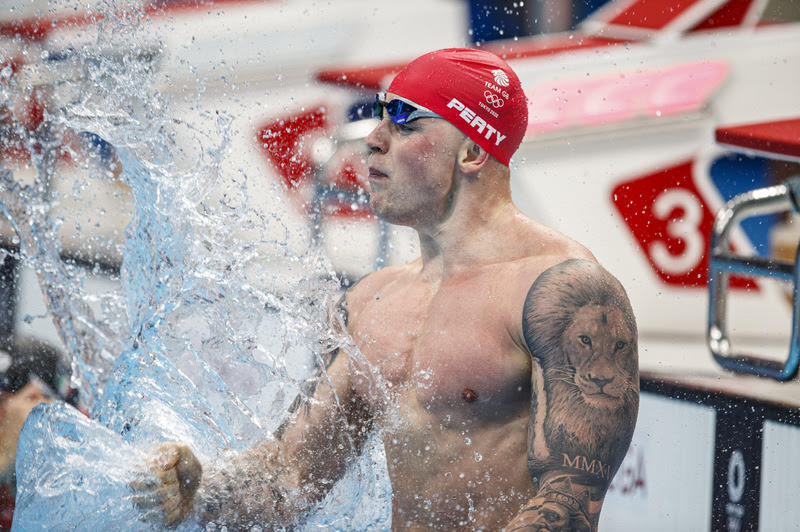 Britain announced a strong team for Rome topped by Adam Peaty, who will seek to add to his perfect record of 16 European gold medals in 16 times of asking 2014 to 2020: each championship during that period delivered titles in the 50 and 100m breaststroke and both 4x100m medley relays, men and mixed.
Rome will bring Peaty back into contention with Dutchman Arno Kamminga, Olympic double silver medalist on breaststroke, and the bronze medallist behind the Brit in the 100m in Tokyo, Nicolo Martinenghi, who claimed the World title ahead of Kamminga in Peaty's absence in Budapest last month.
Peaty broke a bone in his foot in an accident in the gym on training camp in May and was forced to withdraw from a Championships that would have seen him have a crack at adding a fourth, and unique, double triumph on breaststroke after he lifted the 50 and 100m World crowns in 2015, 2017 and 2019.
If Britain looks to Peaty for more prizes in Rome, then Ben Proud, World champion in the 50m freestyle last month, is another title contender to watch for when action gets underway on August 11 at the Eternal City's Foro Italico pool, a wonderful venue we last recalled when Aussie distance great John Konrads passed away in April last year.
Relays have become a big winning advantage for Britain but Scott's absence from Rome will make the job of adding the continental 4x200m freestyle crown to the Olympic crown the nation's top five contributed to last year all the trickier, with hosts Italy among the nations that could topple the Brits.
Summing up Britain's efforts at the World Championships last month, head coach Bill Furniss put Scott's absence and his recovery plans in the key context of the long-term plan for him and the rest of the Britain team: to be at their best come the Paris 2024 Olympic Games.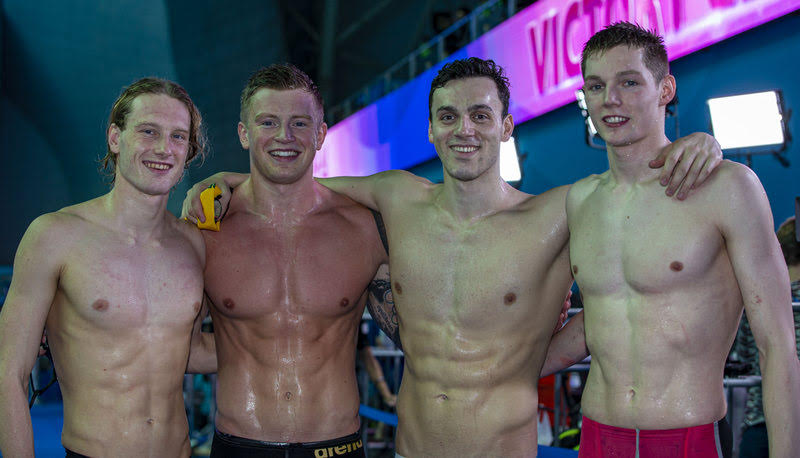 In the medley relay, in which Britain topped the USA at 2019 World titles and then in 2021 claimed Olympic silver behind the Americans for the second successive Olympics, Scott's absence will be felt once more, Luke Greenbank, Worlds silver medallist over 200m backstroke, heading for Rome to race with the two other top medley relay picks, Peaty and James Guy, whose long-course contribution to British relay podiums is a soaring tribute to the man: Olympics, 2 gold, 1 silver; Worlds, 3 gold, 1 silver, 3 bronze; Europeans, 7 gold, 2 silver.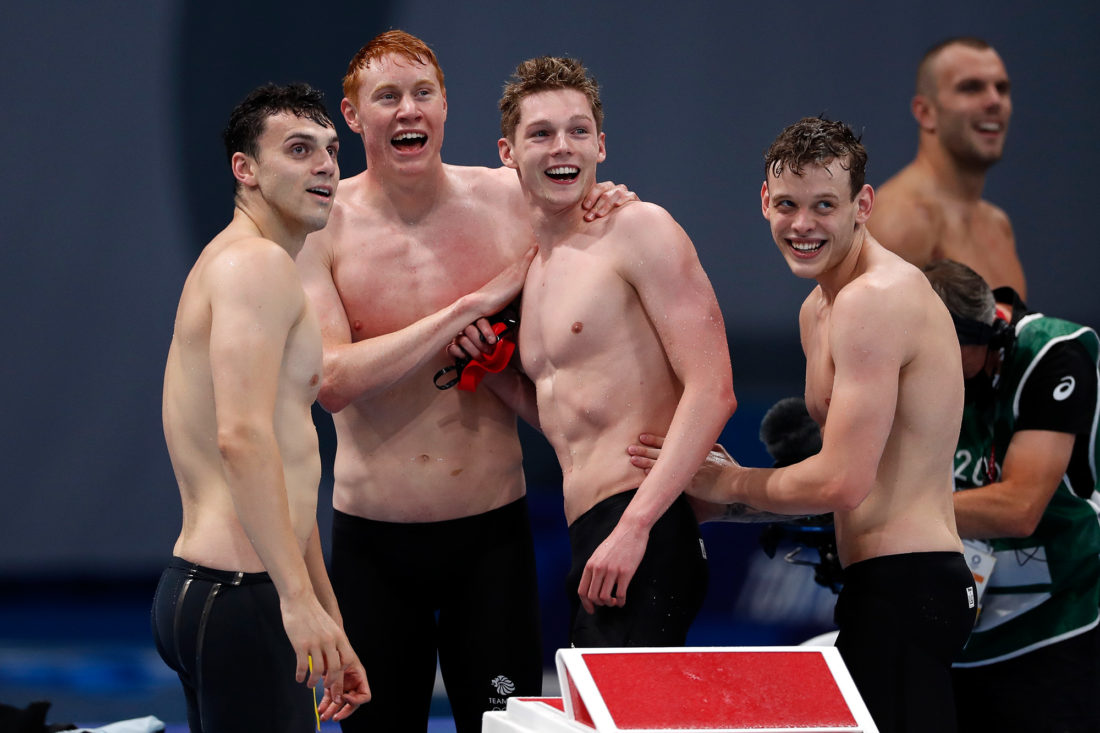 Olympic 200m freestyle champion Tom Dean will race without Scott, second in Tokyo just 0.04sec behind his teammate, for the second time this year, both in the solo event and the 4x200m freestyle that saw them, Guy, Matt Richards, and from heats Calum Jarvis, collect the ultimate prize at the 2020ne Games, their success marking the first British victory in the long relay since a home Games at London 1908.
The Tokyo final witnessed another rare sight: for the first time in official Games history, the USA did not make the podium, barring the 1980 boycott through absence and the 1906 intercalated Games that hosted the first 4x200m event but is not included in official Olympic statistics.
Winners of the title 17 times since 1908, American quartets also made the podium seven other times. In Tokyo, the dominant force in 4×200 racing finished fourth almost4secs behind the Brits, whose 6:58.58 European record is the fastest time ever by a quartet in textile suits and just 0.03sec shy of the American's global standard, set in shiny suits at the 2009 World Championships that witnessed 43 World records in eight days before the boosted body wear was banned.
Like Scott, Jarvis will not be in Rome, their place likely to be filled by Cameron Kurle, one of the quartet that lifted the World 4x200m title in Budapest back in 2017. Back in the same Duna Arena pool in the Hungarian capital last months, the Brits, minus Scott, claimed bronze in 7:04.00, 0.5sec adrift 2019 World Championships Australia, the gold gone in 7:00.24 to the USA, the only major swimming nation with just one major senior long-course target to aim at this summer.
Britain has three but allowed swimmers to make their choices after FINA, without consultation with athletes and coaches, threw a spanner in long-term planning work with its decision to stage a World long-course Championships every year between 2022 and 2025. That plan comes complete with a relay qualification policy for Paris 2024 that obliges 13 of the best teams in the world to attend the additional February 2024 World titles to be staged in Doha against the wishes of many of the world's top swimming nations.
Meanwhile, Britain's women's team will be without Scottish backstroke ace and European champion Kathleen Dawson, who is recovering from a back injury this summer and will not defend her 100m continental title for Britain in Rome nor race for Scotland at the Commonwealth Games this month. Dawson claimed the European title not once but twice in the same session in bizarre circumstances.
Relay gold medallists from Tokyo, Anna Hopkin and Freya Anderson, respectively the finalist and the heats swimmer on freestyle in the triumphant mixed medal relay that claimed the inaugural 4x100m title in a World record, will race in Rome, as will Jacob Whittle, James Wilby and Brodie Williams, all of them raced solidly at World titles in Budapest last month.
The Britain team also has a healthy quota of developing talent, including Medi Harris, who made an excellent World-titles debut last month and will be joined in Rome by eight making their senior British debuts: Jonathon Adam, Greg Butler, Lauren Cox, Kara Hanlon, Isabella Hindley, Jonathon Marshall, Sebastian Somerset and Mason Wilby. 
Chris Spice, British Swimming Performance Director, said: "This event brings to a close an unprecedented few months of competition for our athletes. As ever, we have been impressed by the way in which they have approached two or three such important competitions in short succession, both in their preparation and their racing.
"This meet will provide chances for some high-quality competition, but most importantly, we are also keen to see how our younger athletes perform in the senior environment as we look to identify swimmers for Paris 2024 and beyond. We will obviously be missing a few established stars, so this will also be a fantastic opportunity for us to further test the depth of our relay squads with future competitions in mind.
"Those swimmers who have elected not to attend the European Championships have done so with our full support, as they focus on their own, individual situations ahead of a hugely important 2023 season."
In naming its squad, British Swimming, noted: "As per the selection policy for this year's European Championships, there is scope for a team of up to 35 athletes, with potential for further selections to be made following the conclusion of the swimming programme at the Commonwealth Games. Any further selections will be communicated in due course."
Great Britain team For Rome 2022 European Championships, August 11-17:
Freya Anderson – Bath Performance Centre
Tom Dean – Bath Performance Centre
Luke Greenbank – Loughborough Performance Centre
Ben Proud – Bath University
James Wilby – Loughborough Performance Centre
Brodie Williams – Bath Performance Centre
Athletes selected under section 5.1 of the relevant selection policy
James Guy – Bath Performance Centre
Medi Harris – Swansea University
Lucy Hope – University of Stirling
Anna Hopkin – Loughborough Performance Centre
Matt Richards – Millfield
Jacob Whittle – Loughborough Performance Centre
Athletes selected under section 5.2 of the relevant selection policy
Jonathon Adam – Bath Performance Centre
Kieran Bird – Bath Performance Centre
Greg Butler – Loughborough Performance Centre
Freya Colbert – Nova Centurion
Lauren Cox – Loughborough University
Kara Hanlon – Edinburgh University
Isabella Hindley – Brompton Swimming Club
Cameron Kurle – University of Stirling
Keanna MacInnes – University of Stirling
Jonathon Marshall – FAST
Ed Mildred – Bath Performance Centre
Adam Peaty – Loughborough Performance Centre
Jacob Peters – Bath Performance Centre
Katie Shanahan – City of Glasgow Swim Team
Sebastian Somerset – Loughborough University
Laura Stephens – Loughborough Performance Centre
Alys Thomas – Swansea University
Tamryn Van Selm – Millfield 
Mason Wilby – Loughborough University