Britain 29 Named For Fukuoka Worlds: Dean, Scott, Proud Lead Way – No Peaty, Greenbank, Dawson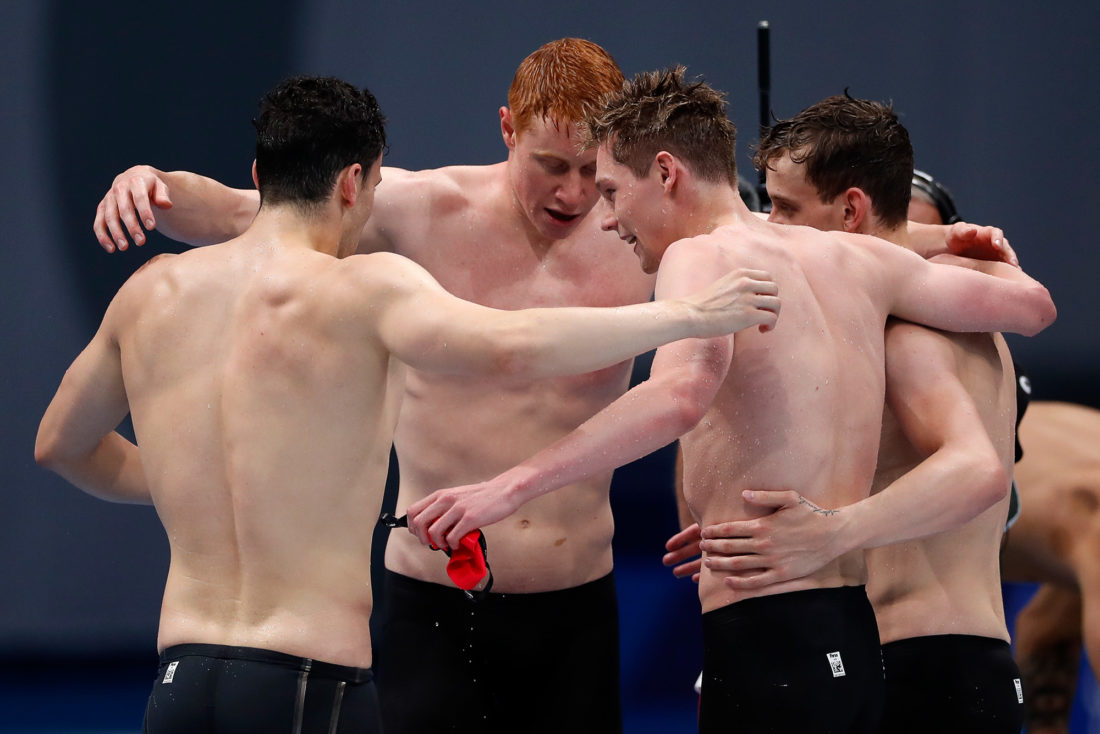 Britain will have a 29-strong racing team at the World Aquatics Championships in Fukuoka, Japan, this July, the last event likely to have the bulk of the best battling for global honours before the Paris 2024 Olympic Games.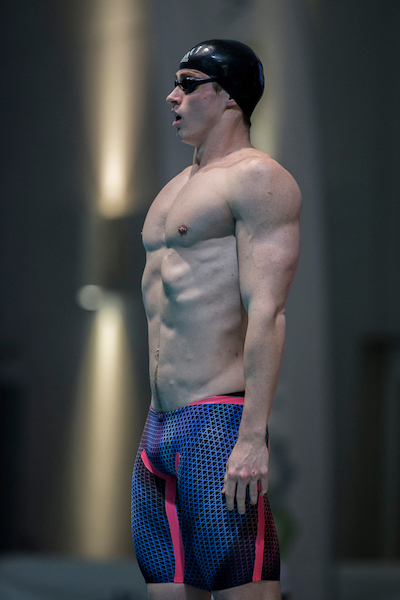 The team was selected after six days of British Championships in Sheffield as the world took time off for the Easter break. Here are the top 23 best-of-Britain swims that made it past the 900-points mark:
947 Dan Jervis 14:46.95 1500m freestyle
946 Matt Richards 47.72 100m freestyle (H)
933 Tom Dean 1:56.65 200m medley
931 Duncan Scott 1:56.72 200m medley
931 Lewis Burras 47.99 100m freestyle
930 Duncan Scott 48.00 100m freestyle
929 Matt Richards 48.02 100m freestyle
926 Freya Anderson 1:55.89 200m freestyle
925 Katie Shanahan 2:09.40 200m medley
924 Abbie Wood 2:09.46 200m medley
921 Matt Richards 1:44.83 200m freestyle
920 Jacob Peters 22.89 50m butterfly
918 Tom Dean 1:44.93 200m freestyle
913 Lauren Cox 27.81 50m backstroke
912 Tom Dean 48.32 100m freestyle
911 James Wilby 2:09.88 200m breaststroke
908 Medi Harris 27.86 50m backstroke
903 Jacob Peters 51.16 100m butterfly
903 Freya Anderson 53.48 100m freestyle
903 Freya Colbert 4:35.50 400m medley
902 Daniel Jervis 7:47.81 800m freestyle
901 Anna Hopkin 53.52 100m freestyle
900 Anna Hopkin 24.51 500m freestyle
Swimming has become a remote sport, now watched almost exclusively by its fan base and only really coming into the lights of a much wider audience once every four years during the Olympic Games. The Marine Messe Fukuoka Hall A is where the action will take place for the eight days of fine racing, spills and thrills July 23-30.
The Britain team, selectors note today "includes a blend of world-class arena experience with up-and-coming talent".
Six Olympic gold medallists from Tokyo 2020 in 2021 – Freya Anderson, Tom Dean, Anna Hopkin, James Guy, Matt Richards and Duncan Scott – will take to their blocks in Japan, as will World, European and Commonwealth champion of 2022 Ben Proud and European and Commonwealth champion of 2022 James Wilby.
Selection for Dean, Guy, Richards and Scott puts Britain's Olympic-champion 4x200m free squad back on the blocks for another shot at global glory.
There's no Adam Peaty on the squad for the second World titles in succession, though British Swimming has left the discretionary door open for the Olympic champion of 2016 and 2021 to join his teammates should that be wise as he continues to cope with and recover from mental-health challenges.
Peaty bypassed the trials in Sheffield but was the swimmer who generated the only substantial mainstream media coverage of the entire championships, courtesy of the wise and collegiate words of his swim-bro-in-aquatic-arms Scott.
Meanwhile, there's no Luke Greenbank, either, Peaty's Loughborough teammate having finished third in his best event, the 200m backstroke, at the championships. And no Kathleen Dawson, either: the Olympic mixed medley champion with Anna Hopkin, James Guy and Peaty, the European backstroke champion is recovering from a back injury that wiped out her 2022 season.
The only global long-course test after Fukuoka on the way to Paris is Dubai Worlds meet in January of Olympic years sort of "intercalated" consequence of the Covid shuffle that impacted the calendar and its related contracts.
Ten Will Make Their Britain Worlds Debut In Fukuoka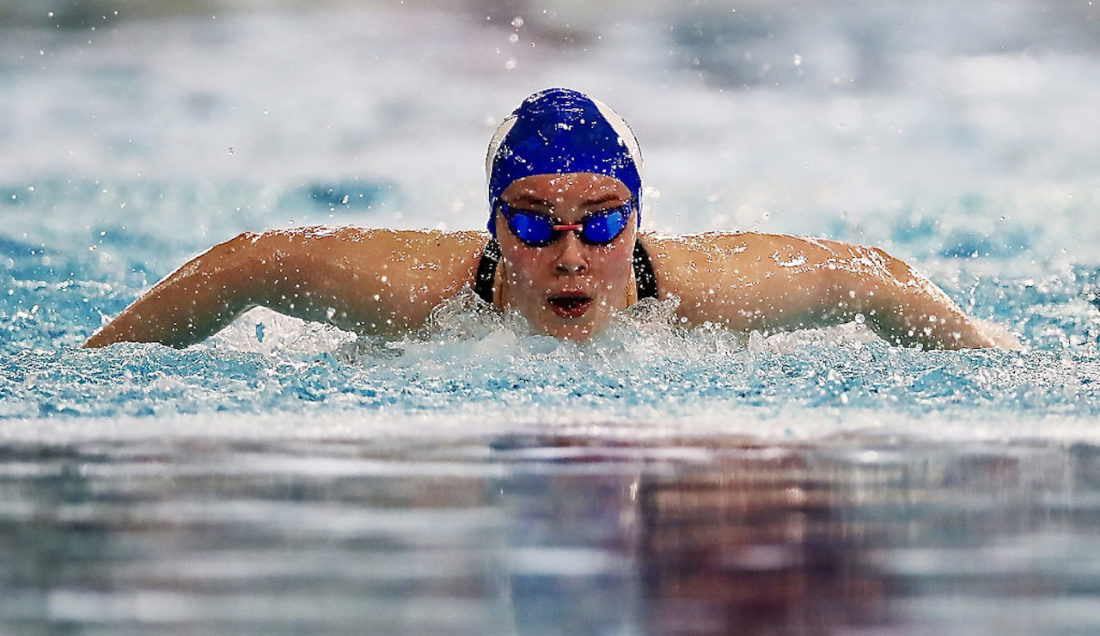 The Britain squad for Fukuoka includes 10 athletes set to make their World-titles debut. British Swimming notes: "Among those is European medallist Katie Shanahan, fresh from Women's 200m Backstroke and 200m Individual Medley victories at last week's British Swimming Championships, while Oliver Morgan is included in a senior British Swimming team for the first time after a superb week at Ponds Forge saw him complete a Men's 50m-100m-200m Backstroke hat-trick."
It was also a fine week for double-champion Jacob Peters, who sped inside 23sec to beat former World champion Ben Proud in the 50m butterfly and sets a personal best to finished ahead of James Guy in the 100m 'fly.
Selectors noted: "The depth of the team – which also counts in its number Freya Colbert, Dan Jervis and Laura Stephens, who put in outstanding British Championship swims to make qualification times in their respective events – is indicative of the importance of a World Championships 12 months out from an Olympic Games, particularly with a focus on relay strength in the British ranks. This cohort will look to follow on from a Worlds in Budapest last June that included Proud's 50m Freestyle title, 200m Freestyle bronze for Dean and medals in both the Men's 4x100m Medley and 4x200m Freestyle Relays."
Speaking about the Britain selection, British Swimming Performance Director Chris Spice said: "We were really pleased with the standard of our athletes' performances at the British Championships, with established names and new faces delivering big swims and helping play their part in some outstanding races."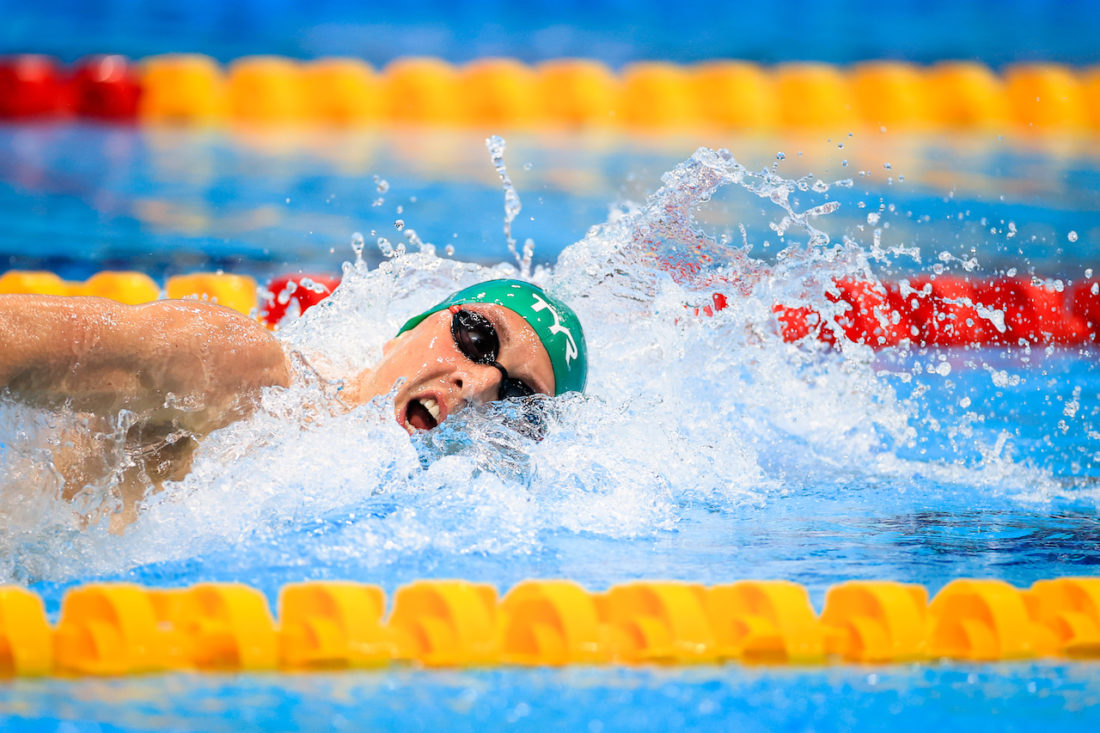 The list at the helm of this page reflects the worth of efforts relative to the speed and depth of the best in the world in each event. Dan Jervis topped the pile, while the race that produced a four-way thriller, the 200m free, placed Matt Richards and Olympic champion Tom Dean in the lower half of the 900-point-plus list and James Guy and Duncan Scott just out of the picture on that score but ensuring the Olympic champions will fly the flag once more for Britain in the 4x200m free.
The championships made clear that many of the best did not prepare for the trials moment but used the trials for selection and a stepping-stone test for the bigger moment. Spice noted:
"It is difficult to highlight just a few performances from Sheffield, but Matt Richards finishing the week with a win in another stunning Men's 200m Freestyle final was great, as was the contest between Katie Shanahan and Abbie Wood in the Women's 200m Individual Medley, as well as Katie and Freya Colbert across the 400m IM and the 200m Backstroke. The noise of the crowd as Dan Jervis finished off his impressive 1500m Freestyle swim was a memorable moment, as well as Oliver Morgan sweeping the men's backstroke events.
"The way that our female athletes are moving things on is also reflected in this team – Freya Anderson and Laura Stephens are just two more experienced performers who delivered eye-catching personal bests last week and will be looking to build again into the summer.
"As with every year, our swimmers and coaches will now put those performances behind them and focus on what they can do between now and the summer to ensure they can deliver a season's best when it matters most. Key training blocks and some important racing opportunities are on the cards in the coming months, and we know our athletes will make the most of every single one of those with the World Championships in mind.
"Relays continue to be a primary focus of competition for us, and our selections have helped us to ensure we have the requisite strength in depth to stand those relay teams in good stead for Worlds, when we will be targeting qualifying quota spots for Paris 2024 in all our relays." After a fine week of racing, Richards chimed in: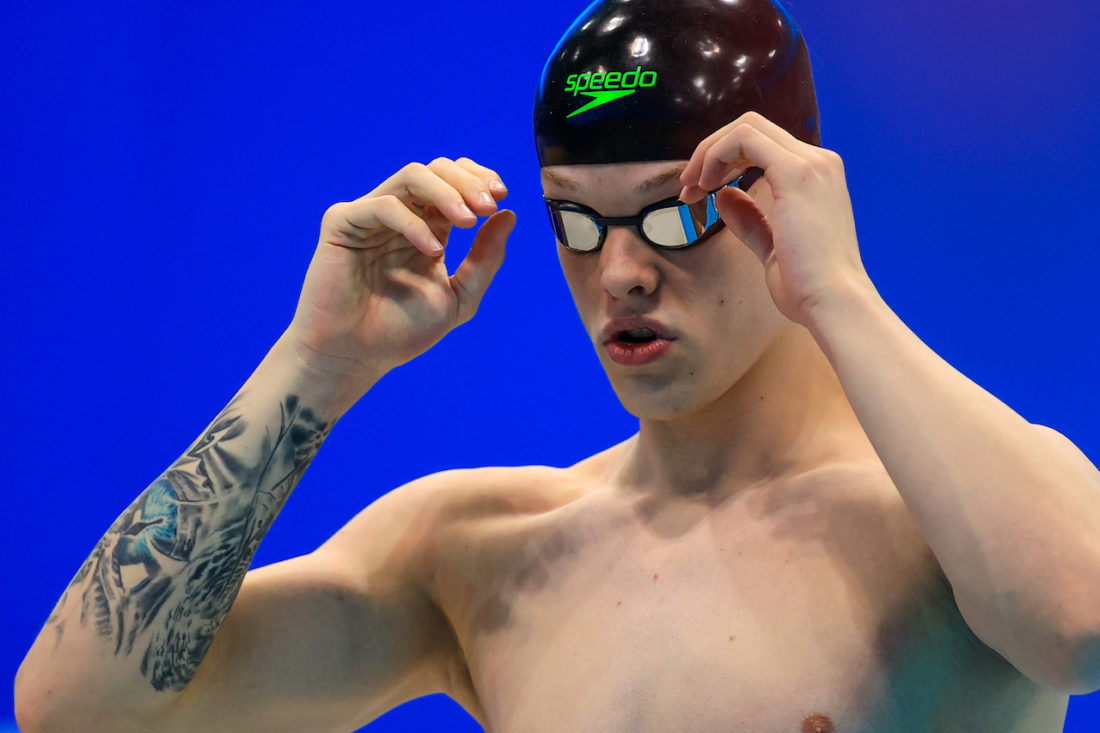 "It's always an honour to represent GB at international meets. This will be my second World Championships but the first time I'll be racing individual events as well as relays.

"We've got an extremely strong team ahead of the summer across a whole multitude of events and I can't wait to get out to Japan with that team and bring home some silverware.

"Sheffield was a great meet for me but there were still lots of mistakes made and lessons learnt. We've got 15 weeks now to adjust and fine tune everything we do ahead of the summer to make sure that I step up across all of my events again."

Matt Richards. Photo – Matt Richards, by Georgie Kerr, courtesy of British Swimming
---
GBR Team For 2023 World Championships
Freya Colbert, Loughborough Performance Centre
Daniel Jervis, Swim Wales High Performance Centre
Matt Richards, Millfield
Katie Shanahan, University of Stirling
Laura Stephens, Loughborough Performance Centre
The athletes above gained selection after winning an Olympic event at the British Swimming Championships and achieving the relevant qualifying time, as per clause 5.1 of the selection policy.
Cameron Brooker, Bath Performance Centre
Greg Butler, Loughborough Performance Centre
Lauren Cox, Loughborough University
Kara Hanlon, Edinburgh University
Medi Harris, Swim Wales High Performance Centre
Lucy Hope, University of Stirling
Joe Litchfield, Loughborough Performance Centre
Keanna MacInnes, University of Stirling
Jack McMillan, University of Stirling *
Oliver Morgan, University of Birmingham
Luke Turley, Bath Performance Centre
Jacob Whittle, Loughborough Performance Centre
James Wilby, Loughborough Performance Centre
Brodie Williams, Bath Performance Centre
The athletes above gained selection at the discretion of the GB Head Coach (Bill Furniss) and Performance Director, as per clause 5.2 of the selection policy. The criteria for these decisions included the need to qualify as many relay teams as possible for the Paris 2024 Olympic Games; provision of relay cover and alternates to rest key athletes with large schedules; potential to make the Paris 2024 Olympic team; individual performances over the last 12 months and performances at the 2023 British Swimming Championships.
Freya Anderson, Bath Performance Centre
Lewis Burras, Repton
Tom Dean, Bath Performance Centre
James Guy, Bath Performance Centre
Anna Hopkin, Loughborough Performance Centre
Emily Large, Millfield
Jacob Peters, Bath Performance Centre
Ben Proud, Bath University
Duncan Scott, University of Stirling
Abbie Wood, Loughborough Performance Centre
The athletes above gained selection after achieving consideration times in an Olympic event at the British Swimming Championships, as per clause 5.3 of the selection policy.
* Subject to nationality ratification
Britain Coaches for Fukuoka 2023
Jamie Main, Bath Performance Centre
David Hemmings, Loughborough Performance Centre
Ryan Livingstone, Millfield
Mel Marshall, Loughborough Performance Centre
David McNulty, Bath Performance Centre
Steven Tigg, University of Stirling