Brenton Rickard Faces CAS Hearing Into London 2012 Doping Positive; GBR Medley relay Could Be Elevated To Bronze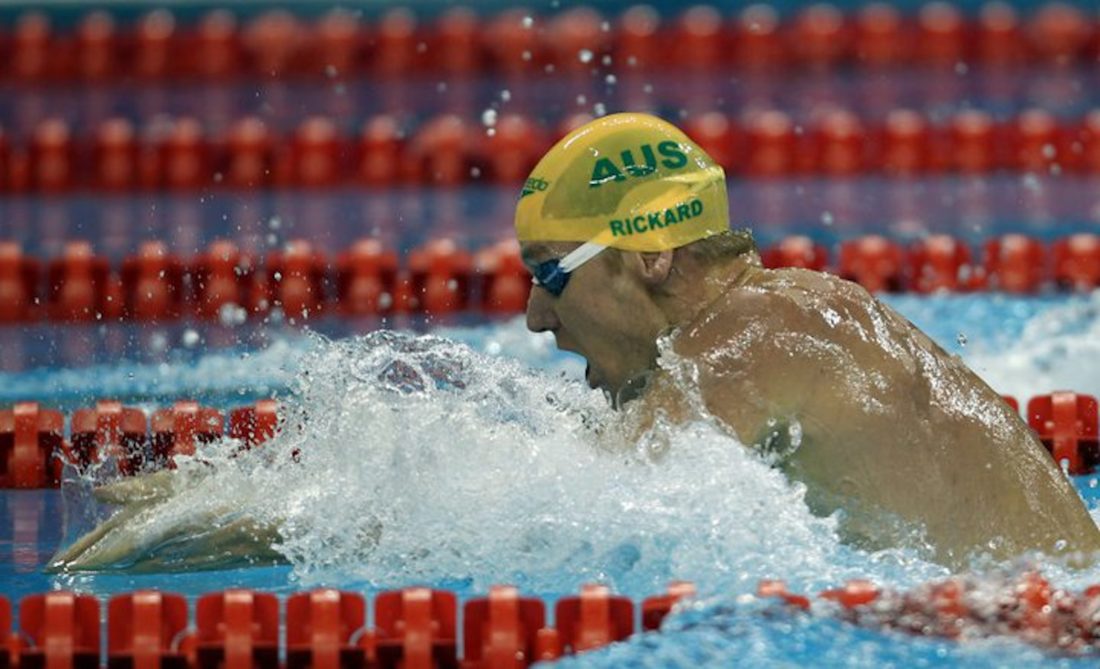 Retired Australian swimmer Brenton Rickard has returned a positive drug test from a sample taken at the 2012 London Olympics.
The banned diuretic furosemide is the substance in question and appeared when Rickard's 2012 sample was rested recently as part of retrospective checks.
Rickard, an Olympic silver medallist over 200m breaststroke at Beijing 2008 and World champion over 100m in 2009 the year before he lifted the Commonwealth 200m crown, will appear before a panel of the Court of Arbitration for Sport (CAS) in Switzerland on Monday and be asked to prove his innocence.
The court would also consider any arguments that may be raised over possible contamination, potential for decomposition of samples and others science that may be raised as explanations for the positive test.
As first reported by The Sydney Morning Herald's Samantha Lane, the International Olympic Committee is seeking to disqualify Rickard's results from the London Games, an act that would set precedent in Olympic Australian swim history.
If the positive test is confirmed with the timing of events and leads to a penalty, then Great Britain's medley relay team could be elevated from fourth to the bronze medal.
Liam Tancock (53.40), Michael Jamieson (59.27), Michael Rock (51.74) and Adam Brown (47.91) finished on 3:32.32 adrift the 3:31.58 of Hayden Stoeckel (53.71), Christian Sprenger (59.05), Matt Targett (51.60) and James Magnussen (47.22).
Brenton Rickard, who ended his career with 10 podium places for Australian 4x100m medley quartets in international waters, raced in heats to help Australia qualify for the finals but if he is removed, the house falls. Australia also had Tommaso D'Orsogna in the heats as the sixth man to receive a bronze medal after the final. Britain's heats swimmer on breaststroke, Craig Benson, would also be granted a bronze medal.
For Britain, London 2012 fell shy of expectations on medals count, Michael Jamieson the top podium placer with a silver in the 200m breaststroke and Becky Adlington backing up her sensational double gold of Beijing 2008 with two bronze medals in the 400m and 800m freestyle. One more relay bronze would bolster the home-team tally in the pool to four, while Jamieson would celebrate silver and bronze at London 2012.
Predictions of seven or more medals were made for the Britain swim team but a wave of finishes just the wrong side of the podium contributed to the swim team being written up as a 'disappointment' and even 'failure' in the context of the roaring success seen in a number of other sports at the home Games.
The rechecking of London 2012 samples, and those from other Games, is part of the World Anti-Doping Agency's deterrent program and has uncovered a wave of problems linked to the Russian doping crisis as well as other cases around the world in a number of Olympic sports.
More on the breaking news on Brenton Rickard as the story unfolds…