Brazil's Ana Cunha Takes Marathon Gold Ahead of Defender Van Rouwendaal & Lee At The Third Time Of Asking Since 2008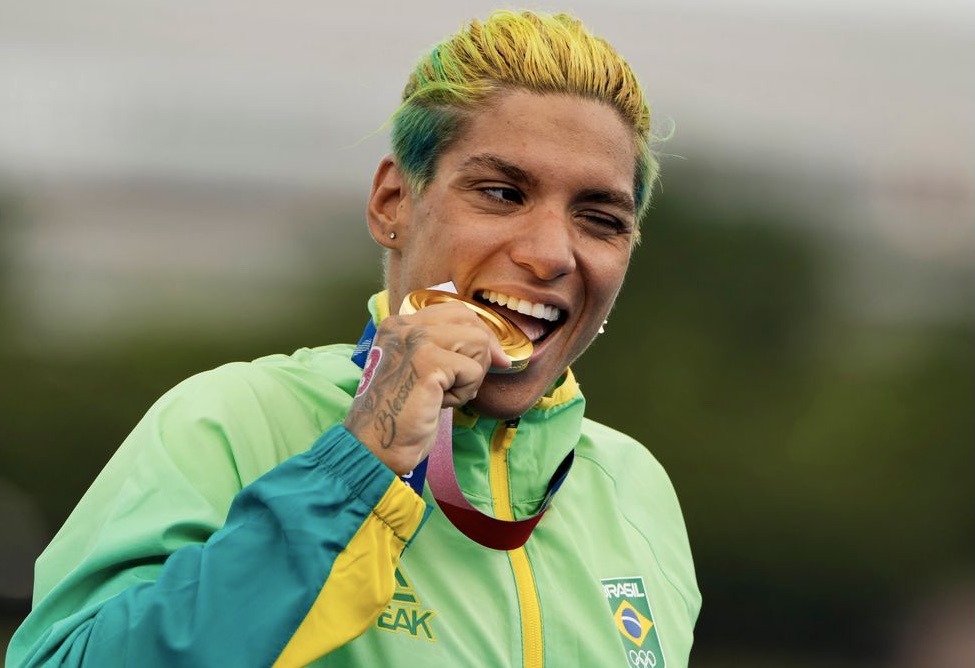 Try, try and try again: Ana Cunha, 5th at the inaugural Marathon at Beijing 2008, the cut missed for London 2012 and then 10th at a home Rio 2016 Games, the Brazilian dodged flying fish as she fended off a sprint challenge from defending champion Sharon van Rouwendaal to take gold at Tokyo 2020ne.
With silver, Van Rouwendaal, of The Netherlands, became the first marathon swimmer to claim two medals at the Olympic Games since the event was introduced at Beijing 2008.
Cunha had long said "hot water suits me" and had been out in the world practising racing in venues that tested (and in some cases exceeded) the upper limit of water-temperature safety in readiness for the conditions predicted for the fourth 10km swim marathon in Olympic history in the Odaiba Marine Park at the heart of Japan's capital coastline.
Some Augusts in recent years, the waters of the bay have exceeded the 31C upper limit for marathons but today, before the race started at 6.30am, it was 29C in the wash under a blanket of 30C air and 74% humidity that has made it feel more like 35C upwards in Tokyo during these Games.
Against a backdrop of skyscrapers, the Rainbow Bridge and the Olympic rings floating on a pontoon nearby, the Brazilian stopped the clock in 1 hour, 59 minutes, 30.8 seconds.
Sadly, there were none of the usual scenes of support from dryland from teammates of the marathon crew, all pool swimmers having had to leave Japan by Tuesday, 48 hours after the last race at the Aquatics Centre on Sunday, under rules designed to avoid the spread of COVID-19.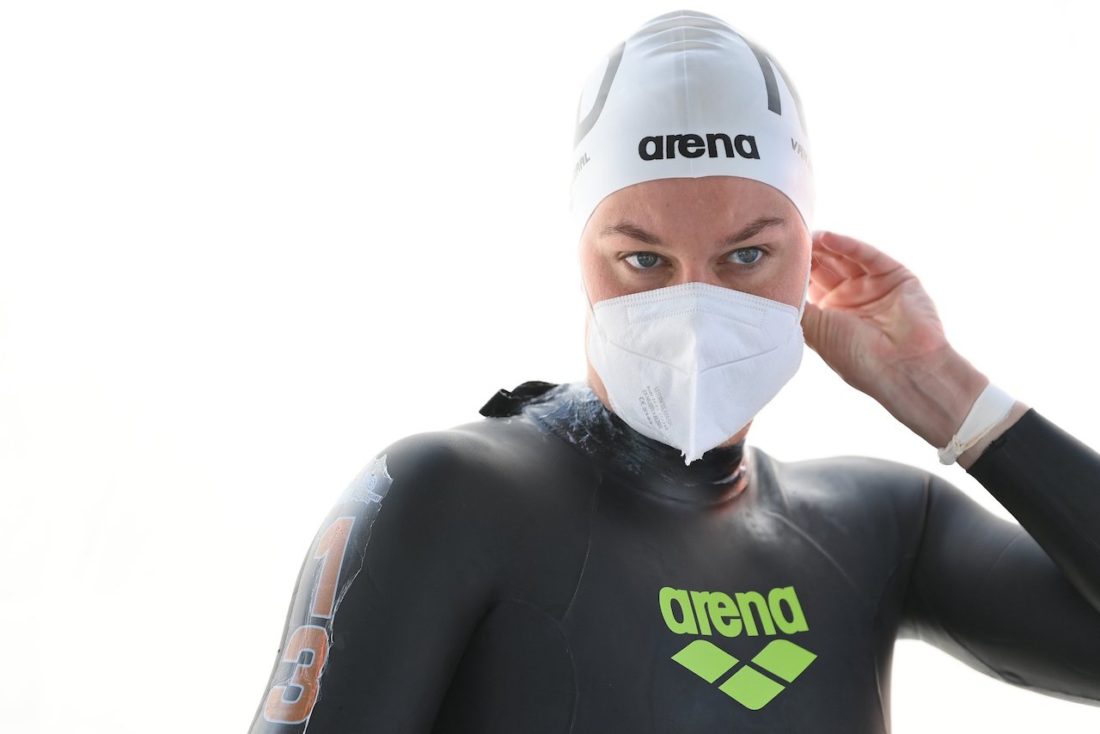 Just 0.9sec away from Cunha was defender Van Rouwendaal in 1:59.31.7, the bronze to Australian Kareena Lee, who now knows what it feels like to get hit in the chest by a flying fish, in 1:59.32.5. That gave Australia its first medal ever in marathon swimming and extended the pool success story of the Dolphins to open water.
"I didn't know what it was at first and I was like, 'Whoa,'" said Lee after her encounter with a 'flyer of a different kind.
Cunha, who dyed her hair in the yellow and green of the Brazilian flag and looked for all the world like a parrot flown in from the rainforest as she bit into her god medal for snaps after receiving the prize she'd worked and waited for all those 13 years, fought of all opponents, including heat, humidity and fish.
"We arrived here wanting, as much as you can, this medal," said the 29-year-old. "I said to my coach to win this race will be very difficult for my opponents because I want it so hard, so much, and I'm really well-prepared."
Cunha and American Ashley Twichell traded the lead through the first five laps before the American dropped to fourth.
It was a race swum in blocks and groups setting the pace, falling back, surging again. Germany's Leonie Beck took the lead ahead of Cunha on Lap 6, when the top eight swimmers broke away from the field, then sub-divided into parallel groups of four.
From that point, it wasn't long before Cunha started to own the race and, having moved into the role of pace-setter, stood her water all the way home to the slap of overhead timing pad and confirmation, with an arm and finer raised aloft to indicate "No1!", that her strategy and preparation for warm waters had paid off.
Hungarian Anna Olasz finished just outside the medals in 1:59:34.8, with Beck fifth in 1:59:35.1, the Americans completing the sub-2-hour club.
By the close of battle, Twichell finished seventh, her teammate Haley Anderson among those who snook past, for sixth. Anderson has spoken eloquently on water temperatures – and acted by pulling out when waters have been too hot but races have gone ahead anyway down the years since Fran Crippen lost his life in a 10km season-end FINA World Cup race off the coast of the United Arab Emirates under unacceptable and dangerous conditions back in 2010.
Today, Anderson said: "Ya, well, we knew coming in that it was going to be pretty warm, and, well, it is what it is. Everyone was dealing with the same conditions, but it's nice that we had some clouds, that definitely helped. The U.S. [heat limit] is a little different than the FINA limit but, umm, ya, it was within range, and we definitely tried to prepare as well as we could for the heat and the weather and try to put ourselves in a good position coming in."
When battle was done, Cunha said: "We are Latin people; we are hot, we are emotional people. so I had to be very cold mentally in the race to be focused. I knew I was prepared for that."
Van Rouwendaal, double open-water European champion back in May, sat in the top 10 for most of the day and then worked her way into third on lap 5 behind Beck and Cunha. Van Rouwendaal said:
"I had to be smart and I didn't want to swim in front because as the favourite, people would maybe pull me back. I tried to stay second and third, and then saw Ana. It's best to let her stay in front, then maybe I could come back, but it got really hard."

Sharon van Rouwendaal – Photo – Sharon van Rouwedaal on the pontoon at Lupa Beach in Budapest (image, courtesy of Sharon VR) – and with the big fish she caught in Rio, Olympic gold, in 2016, photo courtesy of Patrick B. Kraemer
Lee was never far away and in her fight back at the finish got past all ahead of her barring the two she shared the podium with.
Alice Dearing – Disappointed But I'll Be Back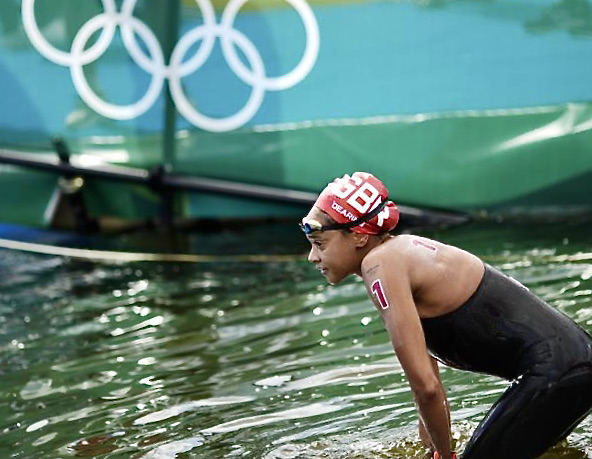 Alice Dearing, the first Black woman to swim for Britain at the Olympic Games, finished 19th out of 25 swimmers just over five and a half minutes off Cunha's pace.
Dearing, whose very qualification for the Games and presence in Tokyo has done more to promote swimming in the black community than any amount of talking, strategising and official planning might do, made news before the Games in defence of the right of swimmers with Afro hair to wear an extra-large cap.
FINA rejected the cap, citing no previous instances in which swimmers needed "caps of such size and configuration". FINA missed the point and Soul Cap overlooked rules that will now be looked at with a view to compromise and better handling in future.
Dearing's victory is to be found in the impact she is having on making her sport more inclusive for the black community. Sadly, the pandemic restrictions and controls at the Games meant that the marathon was note at all inclusive for teams in the usual way: Dearing and all others in the race today did not get to feel the support of their teammates come what may, regardless of the the result.
On her struggle in the wash, Dearing, a founder member of the Black Swimming Association, said: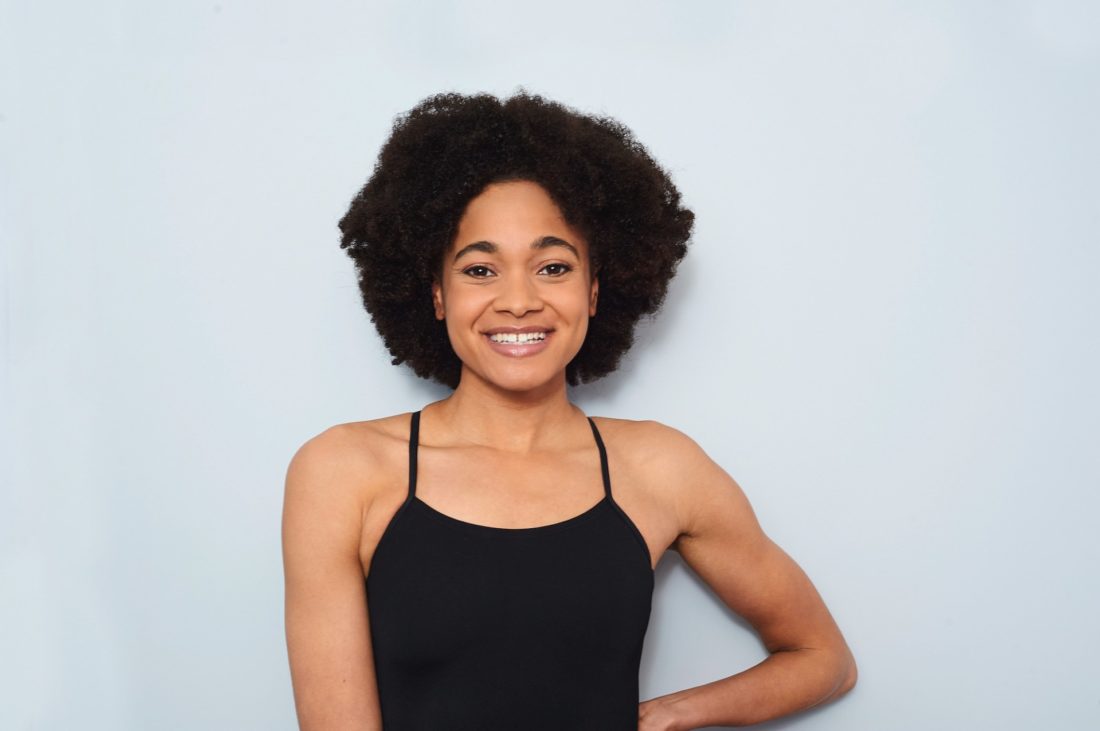 "I'm pretty broken. It was really hard, a really tough race. I had a lot more to give than that, I'm better than that, so I'll check over what went wrong and look forward to the next one. It's bittersweet – it's incredible to race at the Olympics but I'm really disappointed with the result, I know I can do better. I want to go to Paris and have a better race, perform better than this.

"I've got a lot more to give and learn, this is my first Olympics, I'm definitely not done. I'll go home, take my time get over it and then come back stronger next year and the year after."

Alice Dearing – photo courtesy of Alice Dearing and Soul Cap
Dearing was taken aback by the early pace, given the warmth of the waters (pool upper lkimnit temperature for a 50m race is 27C). She said: "I wasn't expecting the pace – I was constantly playing catch-up for 2km. Swimming at the same pace as the lead pack but not actually with them – it takes a lot out of you mentally and physically not being in it with them I've got a lot to learn – each race is a learning curve and I feel there's a lot of experience to be gained from this. I know I've got a lot more to give within the sport."
She was delighted, however, with the thought that she might have inspired children and others in the black community to learn to swim, to have fun, to pursue fitness through swimming and approach the sport openly and not as something alien to them and "not for us". She said: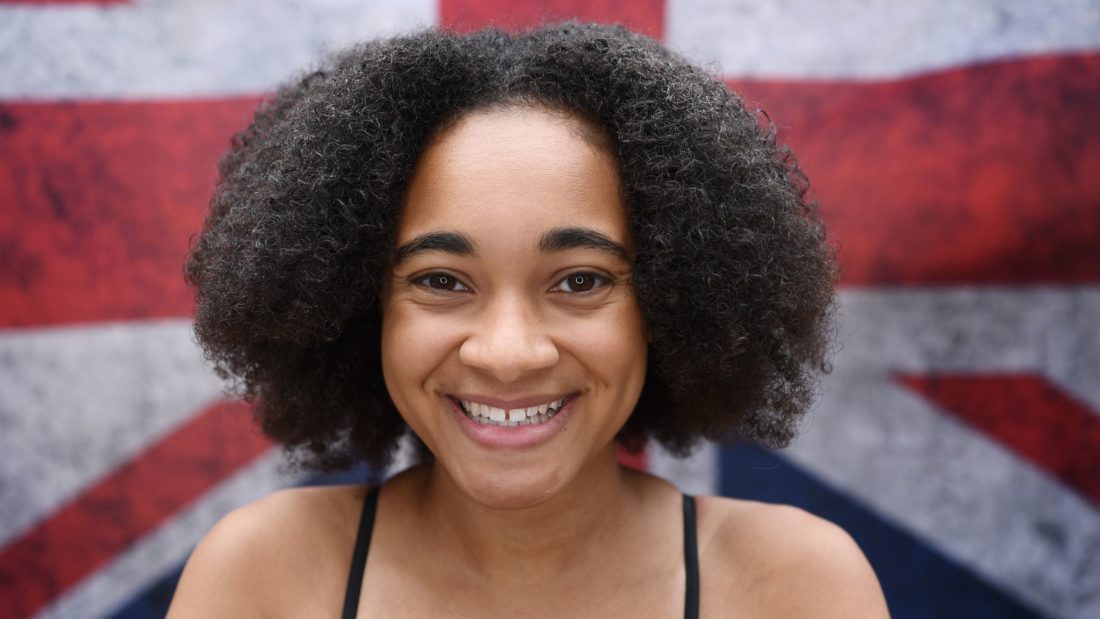 "I really hope it [her racing in Tokyo] makes a difference and people look at this (me) and think it's doable and for anyone out there. I just want people to know it is open and available to you, regardless of your race and your background. If you don't know how to swim, get in and learn to swim. If you want to go to the Olympics, give it your best shot – don't let anyone tell you it's not for you. Go chase your dreams if that's what you want to do."

Alice Dearing