Big Chill Over Winter Olympics: Amnesty Backs Free The Five Drive With Call For Loud Backlash On China Human Rights As Games Boss Warns Athletes To Button Their Lips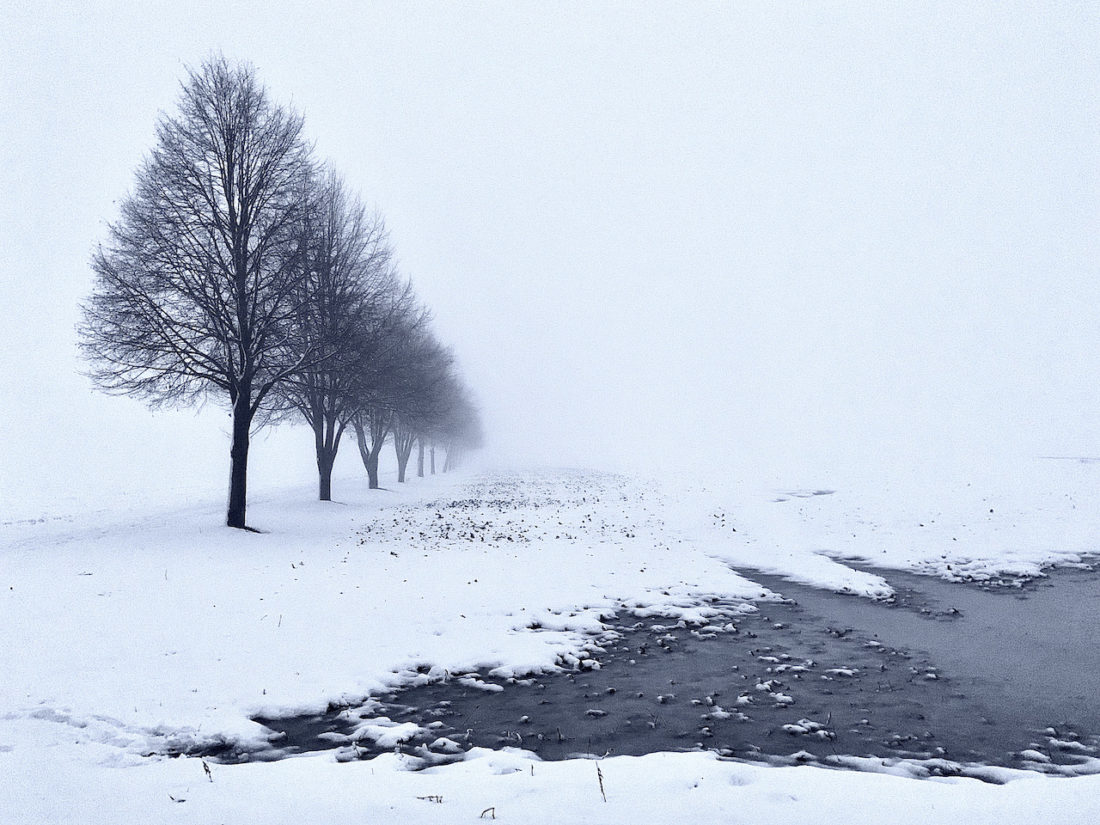 Amnesty International has bolstered its Free The Five campaign to have peaceful human-rights protesters released from detention with a call for the world to engage in "a very loud and very public condemnation of China's human rights record".
Several leading sports nations will stage a diplomatic boycott of the Beijing 2022 Winter Olympics, which get underway on February 4. Athletes from those countries, including Australia, Canada, Japan, the United States and the United Kingdom – all of which have hosted or will host Olympic Games since the Millennium – will compete but no Government officials, heads of state nor dignitaries will attend.
Amnesty's statement (in full below) coincides with what is widely being interpreted as a threat to athletes from a member of the Chinese organising committee for the Games.
At a press conference in Beijing, Yang Shu, the deputy director of international relations for Games organising committee, warned athletes that they could face cancellation of accreditation or other "certain punishments". Yang stated: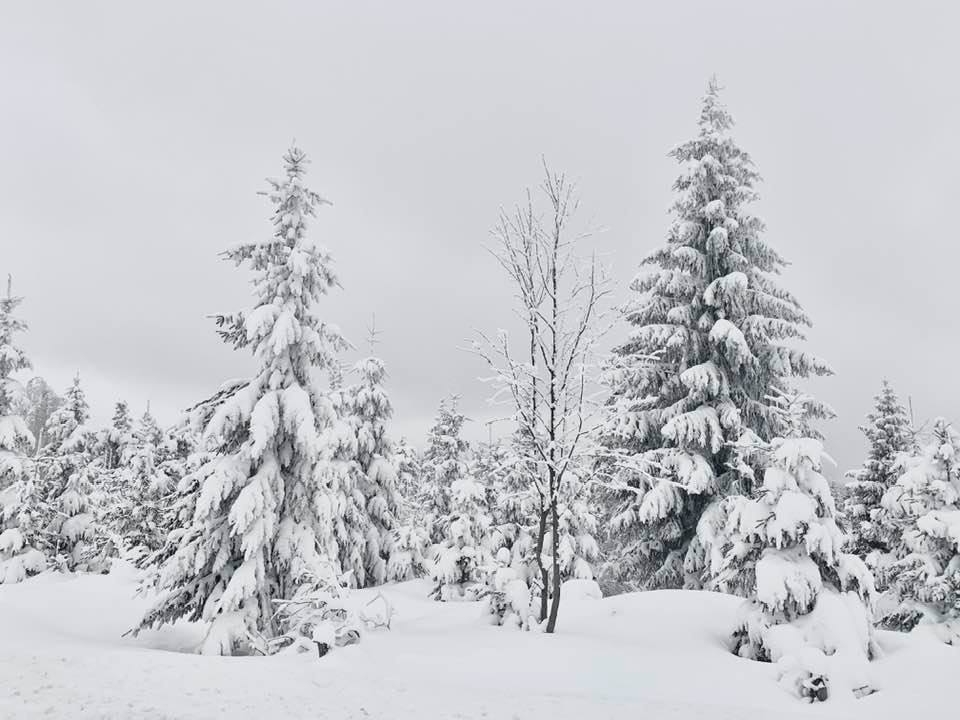 "Any expression that is in line with the Olympic spirit I'm sure will be protected. Any behaviour or speech that is against the Olympic spirit, especially against the Chinese laws and regulations, are also subject to certain punishment."

Yang Shu

– image: Icey, by Craig Lord
The diplomatic boycott includes three of the four hosts of the summer Games all the way to 2032: Tokyo staged the Covid-delayed 2020ne Games last year, while, Los Angeles 2028 and Brisbane 2032 will follow Paris 2024, France having decided not to join the diplomatic boycott, while stating its opposition to Chinese state policies that it believes amount to human rights abuse.
As if to confirm its intolerance of the views and choices of others, China has told those boycotting that they face "serious consequences". That was followed up by Yang's latest warning, one that forces the International Olympic Committee (IOC), an organisation steeped in politics, to take sides.
Asked by The Guardian about Yang's statement that any athlete behaviour that is "against the Olympic spirit" or Chinese rules or laws will be subject to "certain punishment", Yaqiu Wang, a researcher on China for Amnesty, said the disappearance of Peng Shuai  was "a good indicator of what could possibly happen" if athletes spoke out. She added:
"Chinese laws are very vague on the crimes that can be used to prosecute people's free speech. There are all kinds of crimes that can be levelled at peaceful, critical comments. And in China the conviction rate is 99%."

Yaqiu Wang, a researcher on China for Amnesty
Yang's threat and the likelihood that China would indeed follow through, led to advise from human rights advocates to athletes that they were better off staying silent for the duration of the Games, among concerns the online security of attendees' data contained in a mandatory phone app. Athletes are also advising each other to avoid doing anything that would endanger their safety.
That such calls have to be made links 2022 to 1936, when IOC leaders sat in silence (or engaged directly in Hitler salutes) in swastika-soaked stadia. Now, they sit in silence as organisers of their event effectively tell athletes not to raise human rights issues, not to use their status and platform asa a way of reaching for the principles of Olympus, as spelled out in and Olympic Charter that states:
Blending sport with culture and education, Olympism seeks to create a way of life based on the joy of effort, the educational value of good example, social responsibility and respect for universal fundamental ethical principles.
The goal of Olympism is to place sport at the service of the harmonious development of humankind, with a view to promoting a peaceful society concerned with the preservation of human dignity.
At very best, Yang's version of the Olympic spirit if far removed from that spelled out in the Olympic Charter and puts athletes in an inevitable position of being forced into silence when they might otherwise speak out or forfeiting their sports careers.
American Nordic skier and former Olympian Noah Hoffman told The Guardian: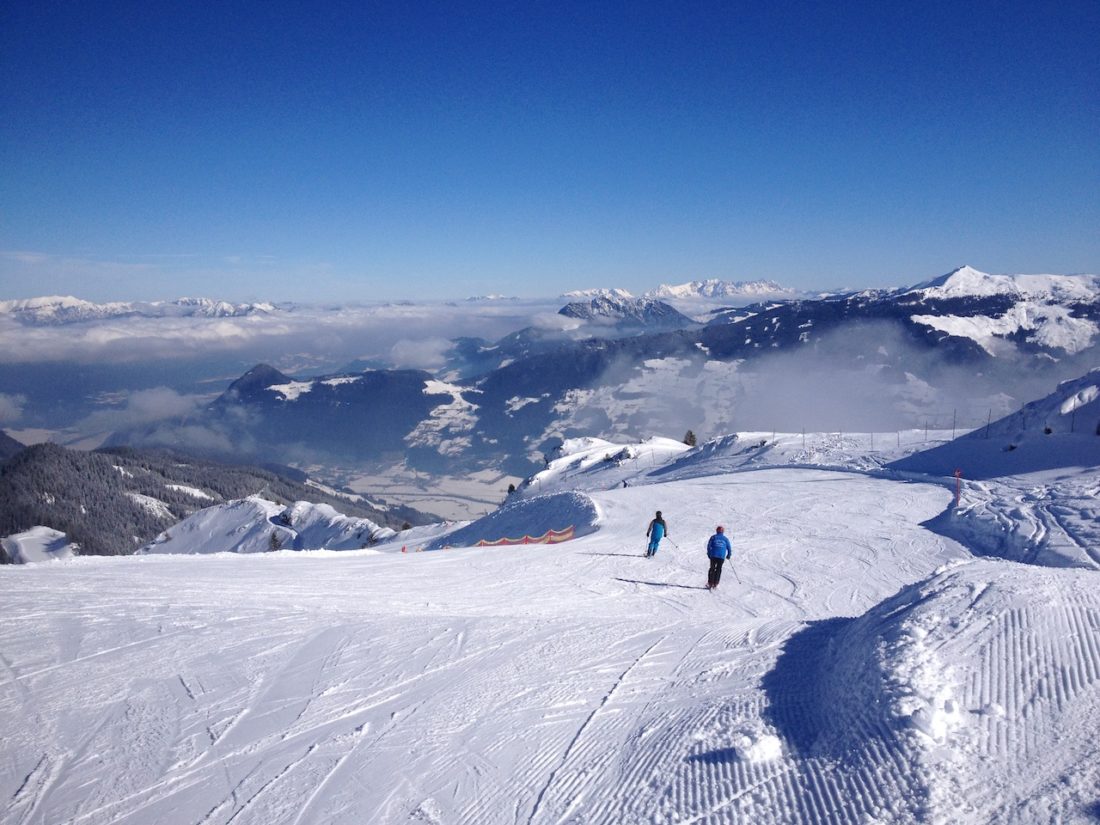 "Athletes have an amazing platform and ability to speak out, to be leaders in society and yet the team is not letting them field questions on certain issues ahead of these Games. But my advice to athletes is to stay silent because it would threaten their own safety and that's not a reasonable ask of athletes. They can speak out when they get back."

Noah Hoffman – image, On the slopes, by Craig Lord
It is against that backdrop that Global Athlete has called for urgent reform of the IOC.
Amnesty Statement In Full
CHINA: WINTER OLYMPICS MUST NOT BE ALLOWED TO BE SPORTSWASHING GOLD
Games will take place amid worsening human rights situation
Deterioration since 2008 Olympics includes mass anti-Uyghur persecution in Xinjiang and draconian clampdown in Hong Kong
'The UK's diplomatic boycott should be the start of a very loud and very public condemnation of China's human rights record' – Sacha Deshmukh
The Beijing Winter Olympics and Paralympics must not be a sportswashing opportunity for China allowing it to obscure its appalling human rights record, Amnesty International said today, ahead of next month's Games.
The Winter Olympics, which begin on 4 February, are taking place at a time of global alarm over the human rights situation in China – including the mass persecution of Uyghurs in Xinjiang, a draconian clampdown on freedom of speech in Hong Kong, and the apparent silencing of individuals such as the tennis player Peng Shuai.
Amnesty is warning that the human rights situation in China has markedly deteriorated since the country hosted the 2008 Olympics.
In the run-up to the Games, Amnesty has launched a 'Free the Five' campaign on behalf of five peaceful activists currently detained in China. The five are:
Citizen journalist Zhang Zhan, sentenced to four years' imprisonment for reporting on the Covid-19 pandemic in China.
Uyghur academic Ilham Tohti, sentenced to life in prison for suggesting constructive approaches to overcome unequal treatment of ethnic groups in China.
Human rights defender Li Qiaochu, detained for reporting torture committed by the Chinese authorities.
Lawyer and former prisoner of conscience Gao Zhisheng, who disappeared in 2017, shortly after publishing his memoirs of the years he was detained and tortured by the Chinese authorities.
And Tibetan monk Rinchen Tsultrim, sentenced to four-and-a-half years' imprisonment for expressing his political views online.
Alkan Akad, Amnesty International's China Researcher, said: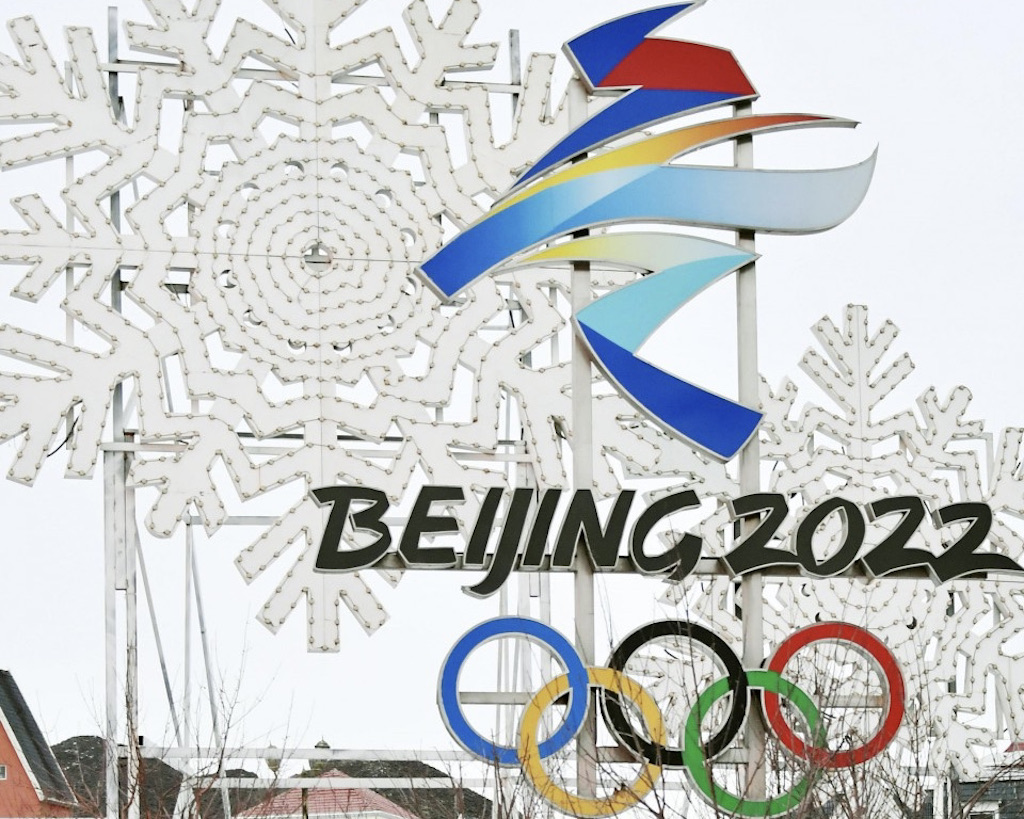 "The Beijing Winter Olympics must not be allowed to pass as a mere sportswashing opportunity for the Chinese authorities, and the international community must not become complicit in a propaganda exercise. The world must heed the lessons of the Beijing 2008 Games, when Chinese government promises of human rights improvements never materialised. 

"Amid the severe restrictions in place at Beijing 2022, the IOC must do better at keeping its promise to protect athletes' right to voice their opinions – and above all to ensure it is not complicit in any violations of athletes' rights.

"If the Chinese government wants to use the Olympics as a showcase for the country, it should start by releasing all those who have been prosecuted or detained solely for peacefully exercising their human rights."

Alkan Akad, Amnesty International's China Researche

r

– image, the Beijing 2022 logo
UK responsibility to challenge sportswashing
In December, the UK announced diplomatic officials would not attend the Winter Olympics citing human rights concerns.
Sacha Deshmukh, Amnesty International UK's CEO, said: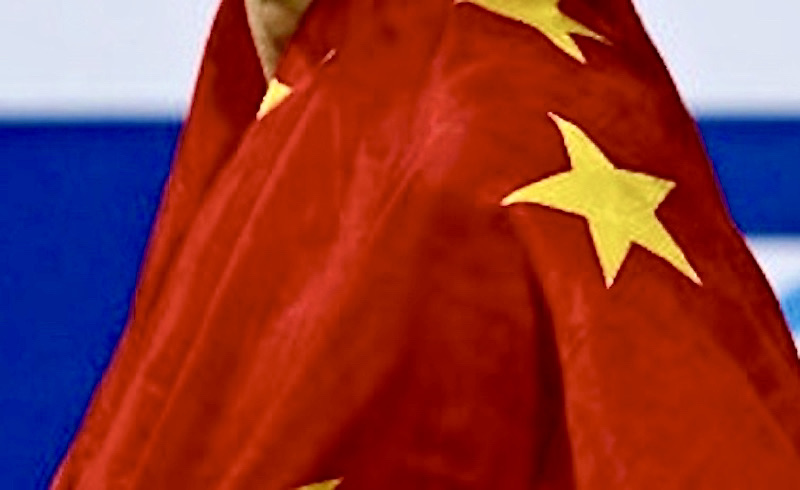 "The UK's diplomatic boycott should be the start of a very loud and very public condemnation of China's human rights record, not the end of it.

"China is hoping for sportswashing gold and it's vital that every effort is made to counteract that.

"The British Olympic Association should ensure that all Team GB participants are aware of the gravity of the human rights situation in China and that they're given every opportunity to speak out about human rights if they wish to do so."

Sacha Deshmukh – Image – will China show its colours?
IOC and Peng Shuai case
The International Olympics Committee (IOC), the Olympics' governing body which organises and oversees the Games, has pledged – through its Safe Sport initiative – to support the rights of athletes and protect them from harassment and abuse "on and off the field". However, there are concerns over how it will uphold that promise given the strict Covid-19 "bubble" arrangements due to be imposed at Beijing 2022, which will severely limit athletes' freedom of movement and freedom of expression.
Late last year, the IOC was widely criticised over its intervention in the case of tennis player and three-time Olympian, Peng Shuai. Peng made sexual assault allegations against a former Chinese vice premier in a social media post that was quickly censored in China. When reference to her was scrubbed from the internet and she disappeared from public view, fellow players and the Women's Tennis Association expressed fears about Peng's fate. The IOC initially accepted China's assurances about Peng's safety without fully establishing her circumstances. Following criticism, the IOC later acknowledged "we can't give assurances and don't know the full facts". They insisted that "all aspects of the case are being discussed with the Chinese side" and this would continue beyond the Games.
Alkan Akad added: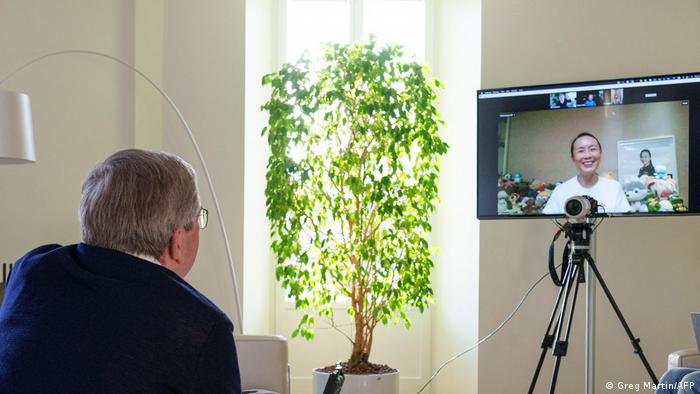 "The IOC accepted assurances about Peng Shuai's wellbeing without corroborating whether she experienced any limitations to her freedom of expression, freedom of movement and right to privacy, therefore running the risk of whitewashing possible violations of Peng Shuai's human rights."

The image released by the IOC of Peng having a video-call chat with Bach, taken by Greg Martin of AFP for the IOC