Ben Titley Barcelona Bound To Boost Spanish Swimming After Toronto Triumphs
Ben Titley, the British coach with a string of successes from home and in Canada, is bound for Barcelona to be boss at Spain's top training hub after a long and successful run at the helm of the Toronto high-performance centre in Canada.
With more than 300 international podiums and over 500 national records in his coaching vault, Titley is set to join Spanish swimming's team of coaches led by National Performance Director Sean Kelly to boost Spanish high-performance programmes and help Spain achieve results at the highest level.
Kelly and the Spanish Swimming Federation celebrated the appointment of Titley in a statement included in this report.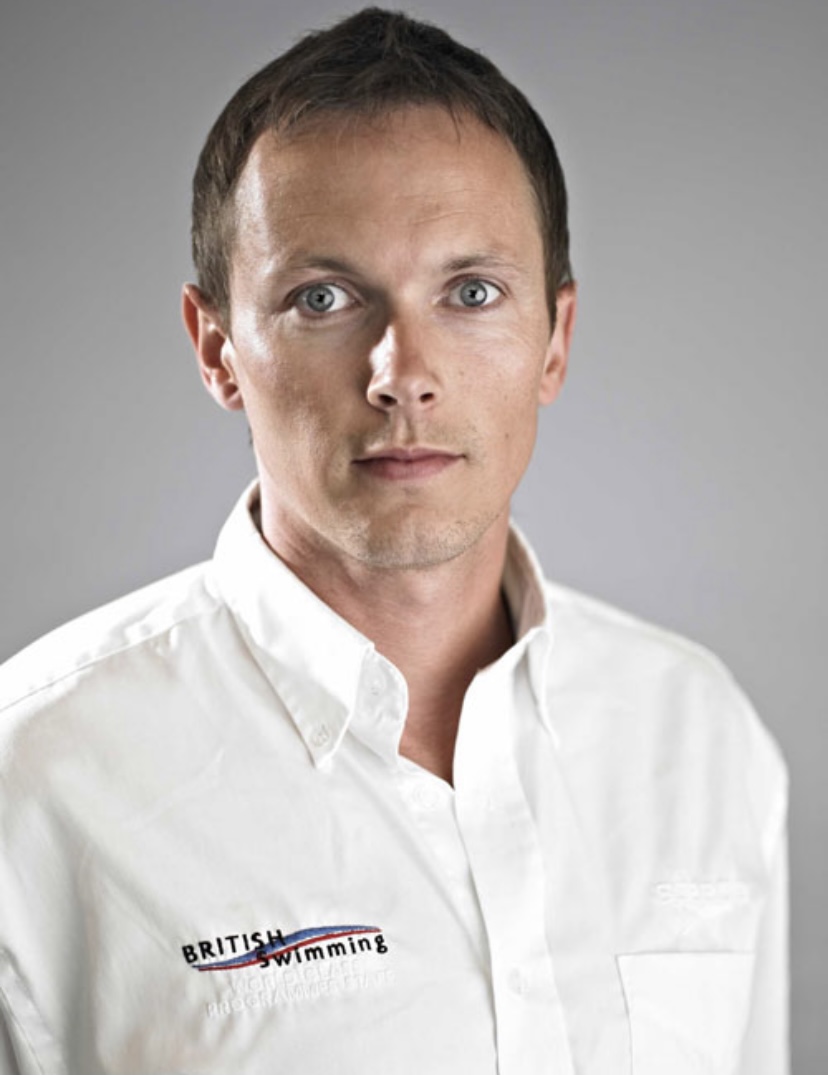 When Titley led the ITC performance centre in Loughborough in England, he coached Liam Tancock, James Gibson, Melanie Marshall, coach to Adam Peaty and head of the Loughbooruhg centre today, Francesca Halsall, Elizabeth Simmonds, Caitlin McClatchey, Sweden's Olympic medallist and World champion Therese Alshammar, Ross Brett, Kate Haywood, Julia Beckett, Ross Davenport , Matt Bowe, Sara Hopkins, Karen Lee and Emma Robinson, all of them champions and medallists at World, European Championships and Commonwealth Games.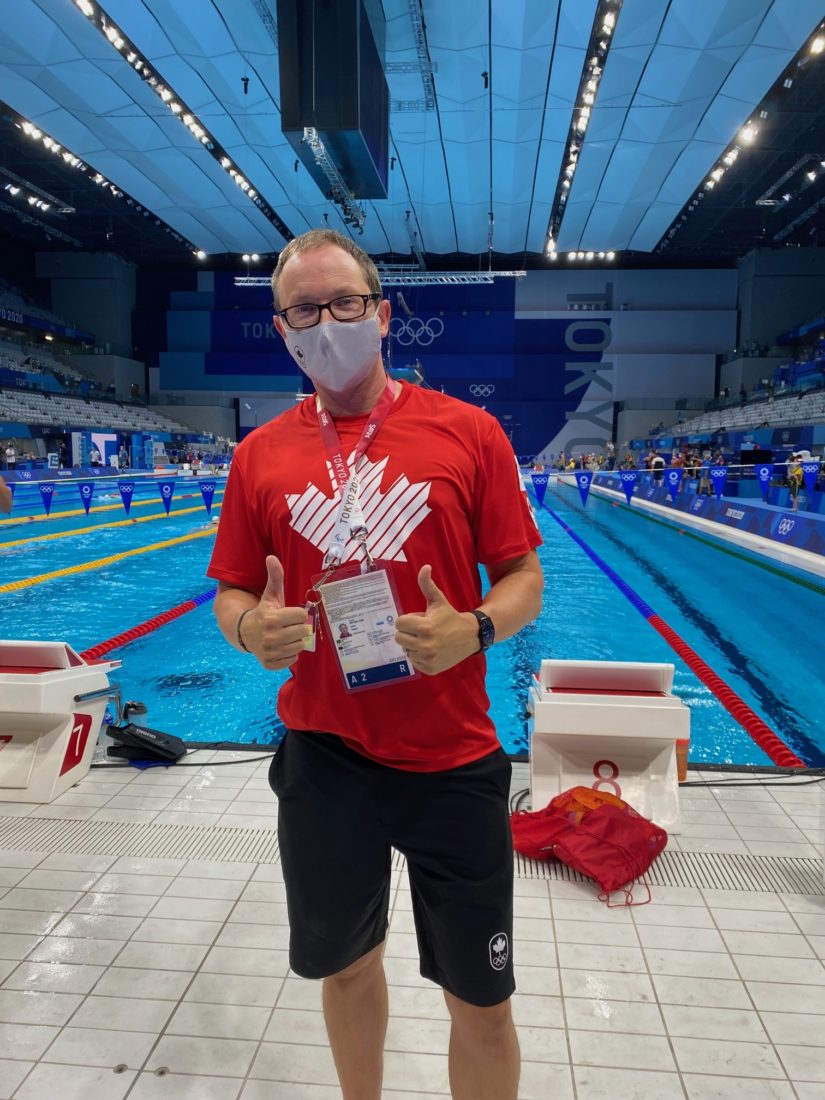 Tipped by then GB performance head Bill Sweetenham as "one to watch … he is going to be one of the greats of coaching", Titley honed his skills further with Swimming Canada and Sweetenham's right-hand man in Britain, John Atkinson, who left Britain to become performance head of the Maple team. Titley led at the National training centre in Toronto, where he counted Penny Oleksiak, the 2016 Olympic 100m freestyle champion, among his successes.
As Head Coach of the Sant Cugat National Training Centre, Titley will play a key role in the strategy of Spanish Swimming and the Spanish Sport Council and the nation's new project "Team-Spain Elite, which is expected to provide the Olympic and Paralympic sports with extra support to achieve better results in the 2024 Paris Olympics and Los Angeles 2028″.
Titley has been 'the architect' of much of Canadian swimming success in recent years, having their most successful Olympics ever in Tokyo and a highly successful World Short Course in Abu Dhabi finishing second behind USA.
With an outstanding background in international swimming, Titley's strengths include an ability to build world class relay teams, with his women winning a medals in two of the three Olympic relays in Rio & Tokyo. On news of his appointment, Titley said: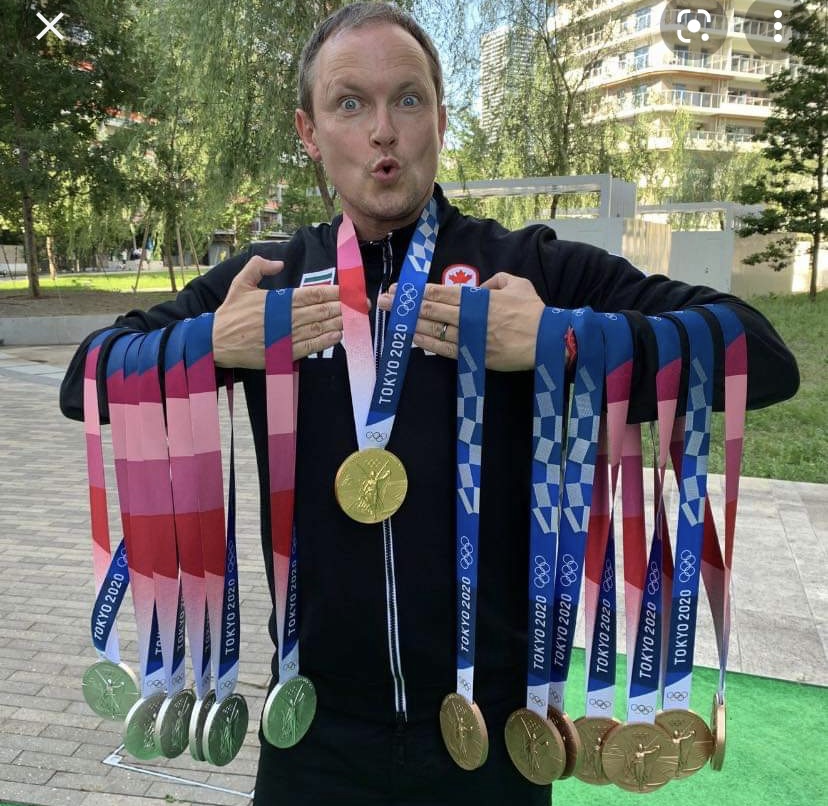 "I could not be more excited to be joining the Royal Spanish Swimming Federation at their National Training Centre based out of Sant Cugat, Barcelona. Joining Coach Olaf (Wildeboer) and the team at the Internationally renowned CAR facility fuels me with a real drive to create a truly world class environment where success is inevitable.

Attracting and maximising the potential of the very best Spanish athletes to help them succeed on the international stage is a dream we will strive towards together. It won't be easy, but over the years I have admired and enjoyed my time around some powerhouse programmes in the Barcelona area such as San Andreu and Sabadell, and their coaches.

Working together to create a culture of learning, winning and high standards will surely be a challenging, but rewarding experience!".

Ben Titley – photo, instagram, David Ling, Ben Titley with the heavy haul collected by his charges
With a nod to CAR Sant Cugat, Titley noted: "With two 10 lane 50m pools (indoor and outdoor), multiple weight room facilities, full sports science and medical support, a running track and beautiful weather, the Performance environment has the opportunity to be World Leading, and a real focal point of the worlds greatest aquatic athletes."
On a more personal level, Ben Titley suggested the move from Canada was a homecoming for his European family, one about to grow: "This move is just as important and exciting for my family. My wife and her daughter are French born in a place very close to the Catalonian border, our future twins will be born in Catalunya, and with many immediate family within a 90 minute drive of the beautiful Monastery town of Sant Cugat, it is a challenge that suits us all at this point in our journey through life!"
Thrilled by the opportunity to help Spain reign in the pool, Titley added: "I would also like to thank Fernando (Carpena), Luis (Villanueva) and Sean (Kelly) from RFEN for their support in making this happen, and giving me the freedom to move this project forward in ways that have High Performance at the forefront of everyone's thoughts, motivations and aspirations".
Ben Titley – The Bio He Built In Britain & Canada
Ben Titley was appointed to the coaching staff for Canada's 2019 FINA World Championships team. He coached seven athletes, five of which brought home medals. Penny Oleksiak, Taylor Ruck and Rebecca Smith earned three bronze medals in the 4×100 freestyle, 4×200 freestyle and 4×100 medley. Kayla Sanchez captured two bronzes (4×100 free, 4×200 free), Kierra Smith earned a bronze medal in the 4×100 medley.
Ben Titley was a part of the coaching staff for Canada's 2018 Commonwealth Games team. He coached Taylor Ruck, Rebecca Smith and Kayla Sanchez, all of whom finished in the top 8 of their races. Taylor Ruck won eight medals (1 gold, 5 silvers, and 2 bronzes) tying the record for winning the most medals at a single Commonwealth Games. Rebecca Smith and Kayla Sanchez both earned silver as members of the 4×200-m freestyle relay.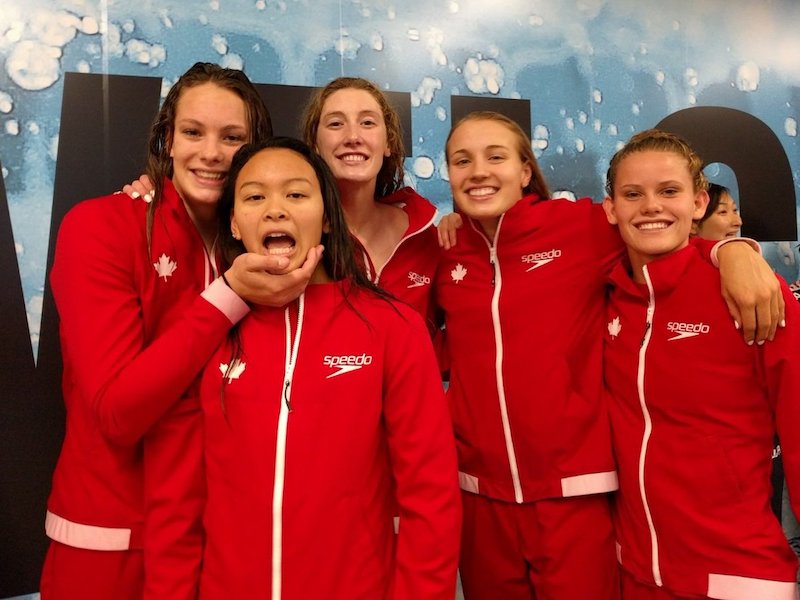 Titley was also selected for the 2018 Pan Pacific Championships in Tokyo. His swimmers, Taylor Ruck, Kayla Sanchez, Rebecca Smith, and Mack Darragh, continue to be successful on the international stage with top 8 finishes in their events. Ruck became the first Canadian to win five medals at a Pan Pacific Championships. She also won gold and broke the Pan Pacific Championships and Commonwealth record in the 200-m freestyle.
For all his successes in 2018, Ben Titley was awarded the Aquatics Canada Coach of the Year.
Ben Titley was awarded one of the 2017 Swammy Awards: International Coaches of the year. He won this award for his successful group of swimmers which included Penny Oleksiak, Chantal van Landeghem and Richard Funk, who all won medals in Budapest.
Ben Titley was named head coach again for the Rio 2016 Olympic team. Rio 2016 represents Titley's fourth Olympic assignment, but first as part of a Canadian team. He was part of the British Swimming staff in 2004, 2008 and 2012, including women's head coach at the Beijing 2008 Games.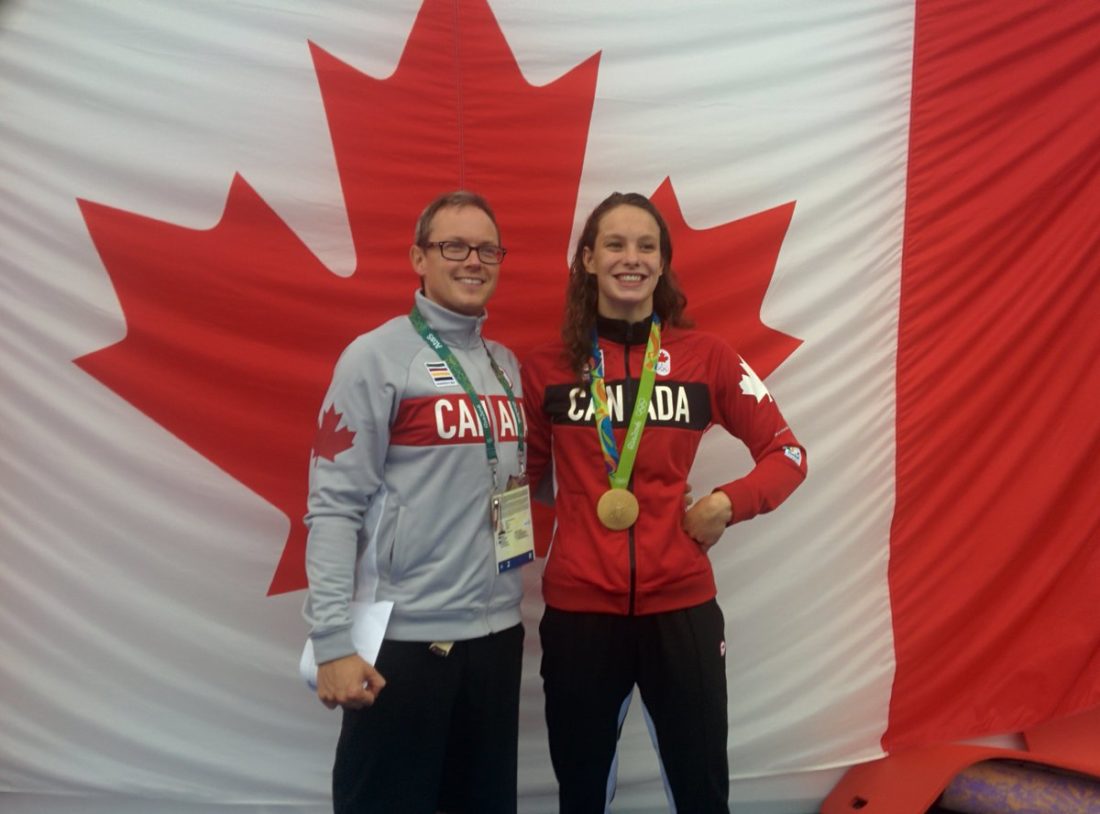 At Rio 2016, his swimmers include Penny Oleksiak who won gold in the at the 2016 Olympic Games as well as Chantal Van Landeghem, Sandrine Mainville and Michelle Williams who were a part of Canada's 4×100 relay team that captured bronze and set a new Canadian record.
Titley also guided national team stalwart Audrey Lacroix to qualifying for her third Games. With Lacroix and Oleksiak under his watch, Titley can claim coaching credit for both the oldest and youngest members of the 2016 Olympic team.
Under Titley's leadership in 2015, Canada won 27 medals, set seven Pan Am Games records and four Canadian records. Every single female team member won at least one medal.
Titley is head coach of the Swimming Canada High Performance Centre – Ontario, where he is aiming to maximize the international success of Canada's next wave of emerging talent, developing 50-m, 100-m and 200-m events as an area of expertise.
He made his international coaching debut at the 1998 Commonwealth Games and was head coach at the 1999 World University Games. In more than seven years at British Swimming he coached at seven world championships, five Commonwealth Games and numerous other major international meets.
In 2003 Titley coached James Gibson to become the first British male world champion for 28 years. He has coached athletes to more than 150 senior international medals, 300 national records, eight
European records and two world records. Five of Titley's athletes have won a total of 10 individual medals at FINA World Championships – including three gold – in distances ranging from 50 to 400 metres.