Australia Opts Out Of World S/C Champs & Cancels Nationals In Response To Covid Challenges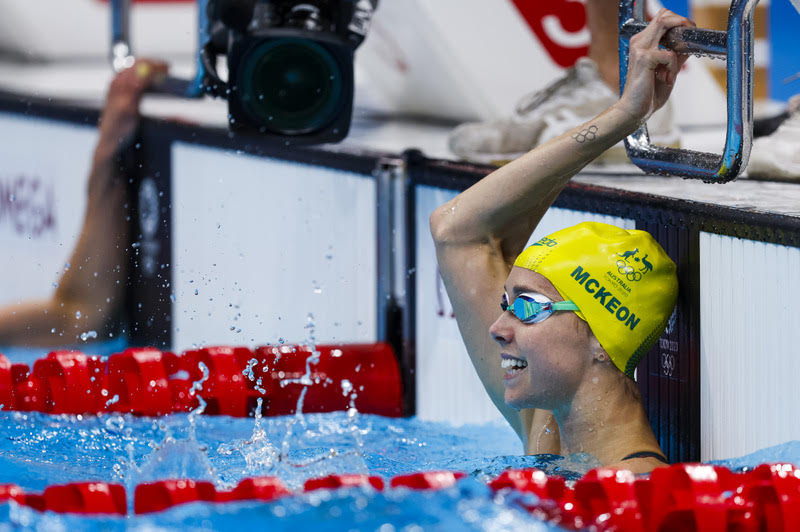 Australia will not send an official team to the World Short-Course Swimming Championships in Abu Dhabi, UAE, from December 15-20 and has cancelled the Australian Short Course Swimming Championships in response to the continued challenges of the COVID-19 pandemic.
Nationals were due to have been held in Melbourne from September 23-26 but Swimming Australia today issued a notice to say: "Unfortunately, with the competition scheduled to take place in less than six weeks, the ongoing effects of COVID in many states and the uncertainty regarding border closures throughout the country, resulted in the difficult decision to cancel the event."
Travel restrictions, the drain of a long season that culminated in Australia celebrating its best Olympic swimming result in history, Emma McKeon topping the list of medal haulers with seven podium visits, and a 2022 ahead that includes World long-course championships and the Commonwealth Games, contributed to the decision to bypass the FINA short-course showcase.
Australians may yet race in Abu Dhabi, however, as Swimming Australia, in common with other leading swim nations, is facilitating a selection process for individuals who wish to race at the short-course event.
Swimming Australia CEO Alex Baumann said the current international travel restrictions in place made it very difficult to support sending a team to Abu Dhabi. He said:
"With limited options to return to Australia, the quarantine requirements following competition falling over the Christmas and New Year period and many of our athletes just undertaken more than 10 weeks away from home, we felt sending a team to the event was not viable. For those athletes that still wish to attend and meet the selection criteria, we will provide a level of support to assist in travel and accommodation for the meet."

Alex Baumann
Swimming Australia noted: "Eligibility criteria will be based on those swimmers who have reached a FINA A standard (Long or Short Course) within the time period from 1 March 2019 – 28 November 2021 at an international competition or Swimming Australia FINA approved competition (Australian Swimming Trials/Australian Swimming Championships). Swimming Australia will work with coaches and athletes to gauge interest on participation at WSC over the following weeks, with a maximum of 20 athletes nominated for entry."
Baumann said that the cancellation of short-course nationals was disappointing but the right decision considering current circumstances. He said: "This is an unfortunate situation and again a decision we did not take lightly, but we needed to provide our swimming community with some certainty and with the borders being so unstable and regular lockdowns still occurring we feel this is the right decision.
"We would like to thank the Victorian Government and Melbourne Sports Centres – MSAC for their understanding and support during this time."