Australia Alpha Status Reinforced By Titles For Titmus, Short & Relay As Wiffen Claims A First For N. Ireland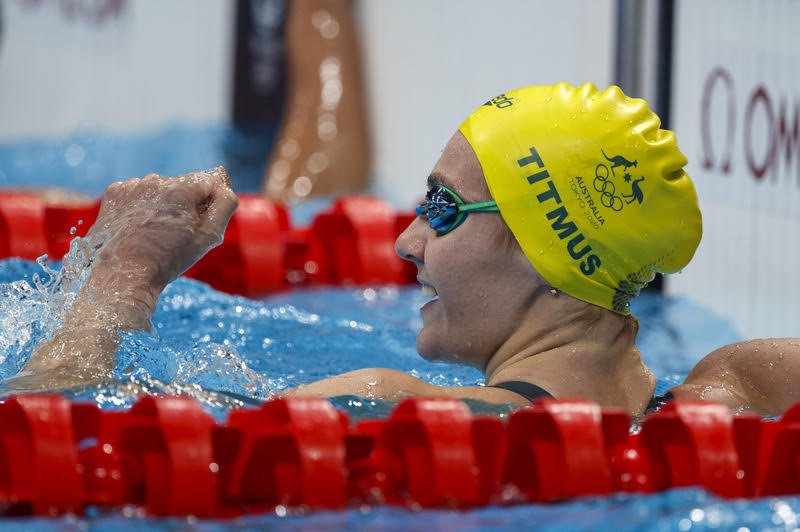 The Australia visitors came and largely conquered in the pool in Birmingham, the Dolphins' gold and overall medals tally so large that it came uncomfortably close to matching the haul managed by the rest of the Commonwealth put together.
Double Olympic champion Ariarne Titmus has been pencilled in for keeping the 400m freestyle gold before the slow gun (many complained about the time athletes were held on their blocks) went off.
The St Peters Western charge of coach Dean Boxall did keep the prize, and while Summer McIntosh, the 15-year-old Canadian with two World, 400m medley and 200m butterfly) and Commonwealth titles (200 and 400m medley) to her name this summer, kept Titmus honest, there never seemed to be a moment of doubt that the defending champion from Australia had things well under control on the bay to her fourth freestyle gold of her campaign in Birmingham in a 3:58.06 Games record.
It was not until the last length that McIntosh got to boast the best 50m split in the eight-length race but the gain was 0.16sec and by that time the writing was own the end wall and the Canadian was destined for silver in 3:59.32, a Canadian record just inside the first sub-43min effort she prod used at Trials earlier in the season.
The flow:
57.66; 1:58.33; 2:58.42; 3:58.06 GR Titmus AUS
58.22; 1:59.16; 2:59.75; 3:59.32 McIntosh CAN
World Championships are like buses these days: wait long enough for one and four come along all at once. Leap beyond all of that to Paris 2024: two years away and as things stand there will be a race between Titmus, Katie Ledecky and McIntosh. Whatever the outcome, Ledecky will emerge with immortal, not just for the pioneering performance, title and records but the way they have inspired a generation to believe they too could go that fast.
In Birmingham, the battle for bronze was won by Kiah Melverton, of Australia, in 4:03.12 a day after silver behind Titmus in the 800m. That locked out New Zealand's Erika Fairweather, 4:03.84, and Lani Pallister, of Australia, on 4:04.43 a day after bronze in the 800m.
Men's 1500m freestyle – Short Takes Longest Race As Wiffen Swims into History Book As First Norther Ireland Podium Placer In The Elite Commonwealth Pool
Sam Short took the title in 14:48.54, a fine effort that was followed by another: in taking silver in 14:51.79, Daniel Wiffen became the first Northern Ireland able-bodied swimmer to claim a swimming medal at the Commonwealth Games since it all began as the Empire Games in 1930. Barry McClements became a paraswim pioneer five days ago when claiming his own gold in at the Birmingham Games.
The bronze went to Luke Turley in 15:12.78 ahead of England teammate Toby Robinson, on 15:14.64.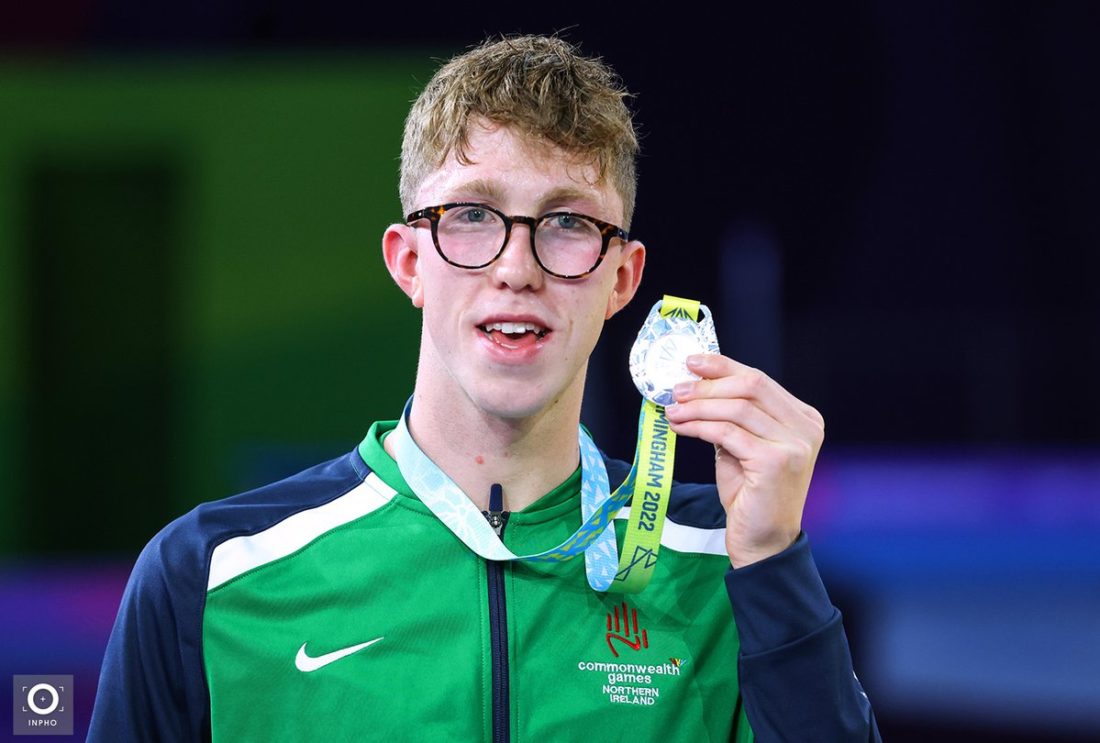 It was not much more than a year ago when Wiffen set an Irish record of 15:16.90 at Swim Ireland Nationals. By then he was well into the work at Loughborough that would take up where his development and home coaches had got him to.
In the plaudits aplenty for Wiffen, there were kind words, too for his patents and their other twin son, Daniel's brother Nathan, while coaches noted the coaching contributions and the support of others down the years in helping to prepare Wiffen for World-titles finals in Budapest last month and the Commonwealth podium today.
Women's 50m Backstroke – Gold For Kylie Masse
Kylie Masse of Canada, had a significant edge of pace on the rest as she thundered to a 27.31 gold in a Games record. An Australian was second but the one expected to have been the first Dolphin home, double Olympic backstroke champion Kaylee Mckeown, was third in 27.58, having been pipped by 100m World and Commonwealth champion Mollie O'Callaghan, on 27.47 for silver. That left England's Lauren Cox left out by just 0.03sec.
Women's 4x100m Medley – Last Gold To Australia
McKeown and O'Callaghan would soon be battling on the same side once more, as members of the 4x100m medley quartet that brought the gold rush and championships to a close. Kaylee McKeown (58.79) Chelsea Hodges (1:06.68) Emma McKeon (56.59) and Mollie O'Callaghan (52.38) combined for a 3:54.44 victory ahead of Canadians Kylie Masse, Sophie Angus, Maggie Mac Neil and Summer McIntosh, on 3:56.59, the bronze to England in 3:59.44 courtesy of Lauren Cox, Molly Renshaw, Laura Stephens and Anna Hopkin.