At 15, Global Champ Summer McIntosh Warns Rivals That Winter Is Coming On Way To Paris Olympics With 4:29 World Junior & Commonwealth 400IM Record
Summer McIntosh now has just two Olympic champions ahead of her on the all-time 400m medley World rankings after a 4:29.01 Commonwealth and Games-record demolition of opponents in the opening women's final at Birmingham 2022.
There was silver for Kiah Melverton in 4:36.78 on a night of glory for Australia and the first Scottish medal of the meet for Katie Shanahan in 4:39.37 but the only swimmer in the sun above the fray was a Summer in no need of her McIntosh this day.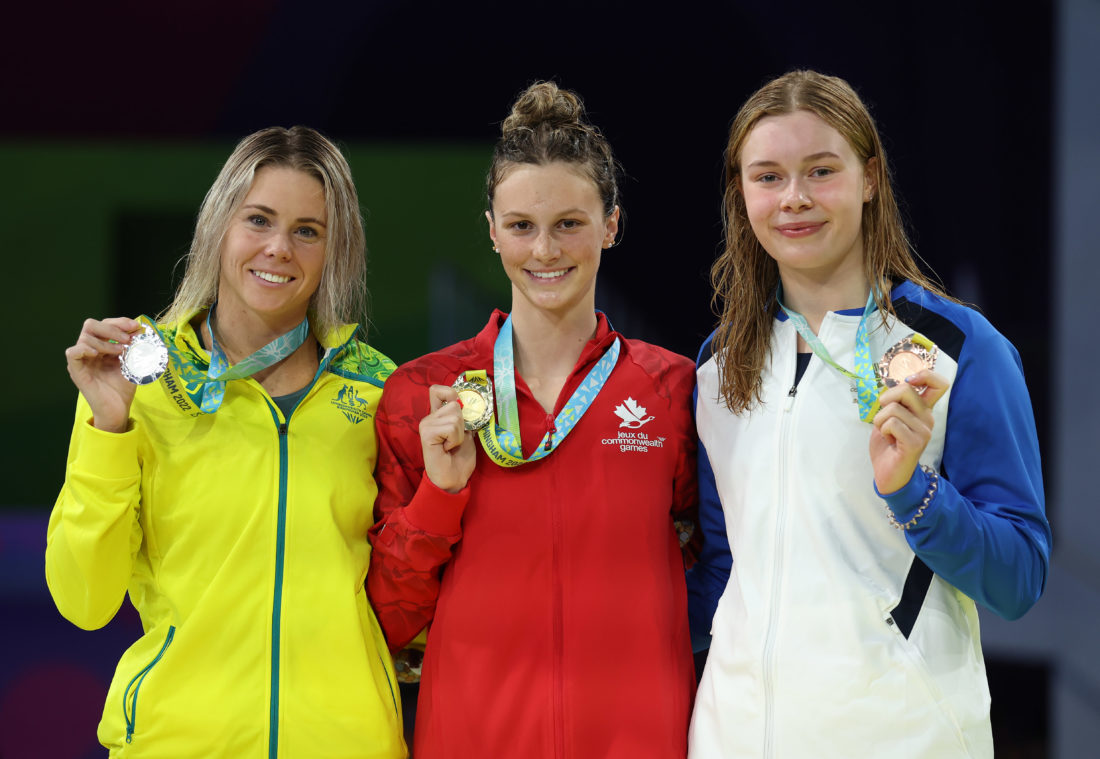 Summertime And The Swimming Looks Easy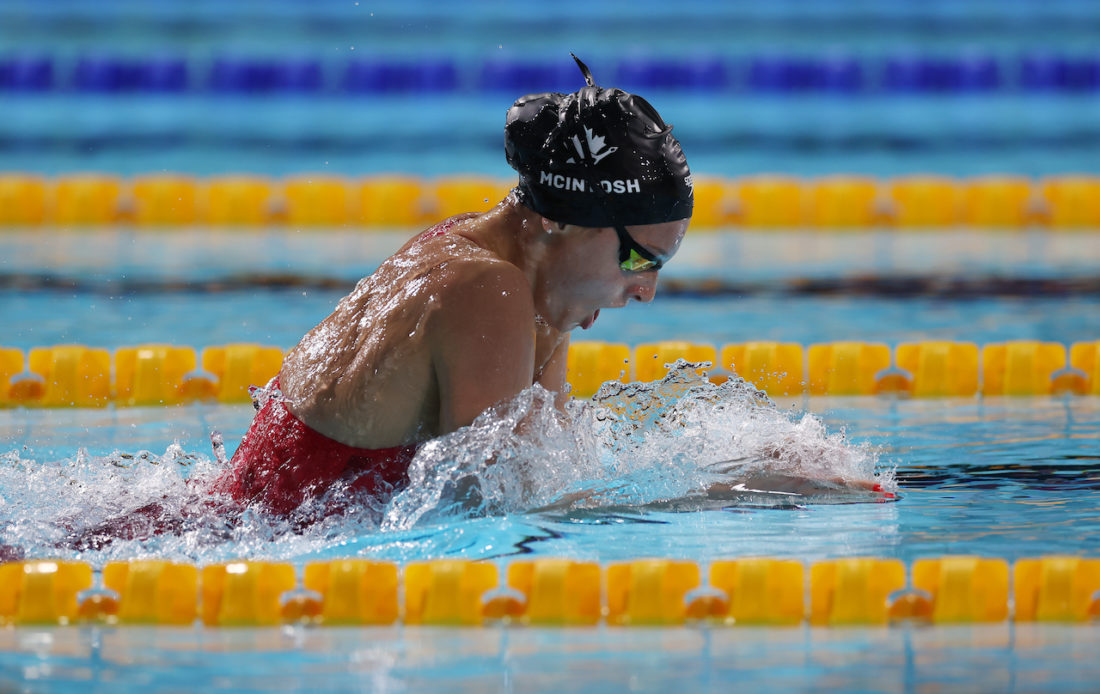 The third Canadian to claim the Commonwealth 400IM crown after Leslie Cliff in 1974 and Joanne Malar in 1998, McIntosh's performance was time-trial-like in confidence, flowing in style, the 15-year-old a growing promise beyond this season of two major titles in a month. She's two years out from what she aims to make her debut Olympic Games in Paris at 17.
What timing! What a time! Hungarian triple Olympic champion Katinka Hosszu and her 4:26.36 outlier for Rio 2016 gold are targets out there on the horizon, while Ye Shiwen's 4:28.43, albeit through a very different pattern on her way to London 2012 gold in then World-record time, is a 16-year-old standard looking more vulnerable with every passing swim by the Canadian schoolgirl.
Summer Puts Ye's 16-Year Age Mark On Notice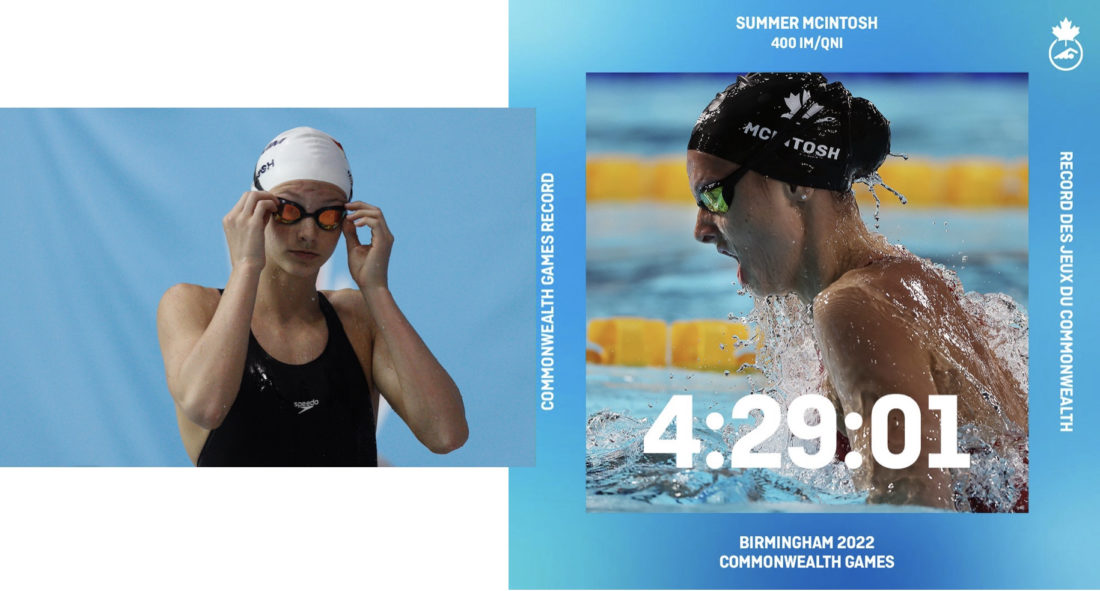 On 4:29.01, a World junior record because Ye's time didn't count, along with all other speedy junior efforts before FINA started the clock on youth standards in 2014, Summer raced well inside the 4:32 in which she claimed the World title as a Canadian pioneer last month in Budapest. Earlier this year, she gave her first winter-is-coming warning to rivals with her first dip below 4:30, on 4:29.12, at a low-key moment preparing for trials. That 4:29.12 had yet to be added to record and rankings lists official when McIntosh shaved the standards back to 4:29.01 today.
This evening, go to gold, Summer led by a comfortable margin, her victory never once in doubt, not for a single stroke through splits of 1:00.54, 2:09.87, 3:28.16 and a closing 100m free of 1:00.85. A good moment to recall Ye's closing split: 58.6, as fast as five in the men's final and the first time in Olympic swimming history that the closing pace of the women's winner in any 400m race was as fast as the men's champion, specifically in 2012, Ryan Lochte, of the USA, on his ay to the world textile best on 4:05.
Winter is coming, meanwhile, for those who fail to set their sights and sails high to catch the gust of Summer to come as McIntosh hurtles towards Paris a 15-year-old reminding us of the mastery of 1984 Olympic champion Caulkins in her time all that time ago.
In Budapest, Summer, coached by Ryan Mallette at the Swimming Canada's HPC Ontario, became the first 15-year-old since Caulkins in 1978 to claim the World 400m medley crown. She emerged from her second major win of the summer to say: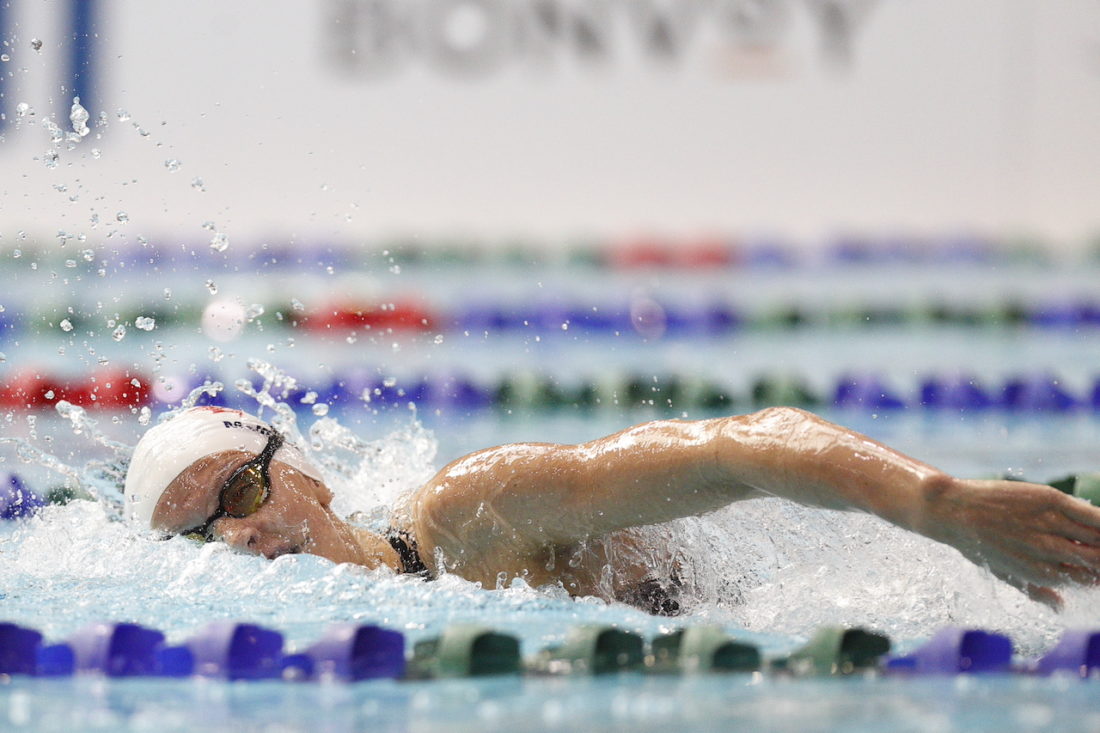 "I'm happy with how I swam the race and how I felt with it. 'Since the worlds I've worked on ways on how I could improve the race and I know there's still room to get better. 'I got a buzz from the crowd, seeing all the people out there and knowing my parents were there,'' she said. ''It gave me a lot of excitement for the race.''

Summer MNcIntosh – image by Kevin Light, courtesy of Swimming Canada
At home with Summer McIntosh and mum:


Canada also claimed bronze in the Mixed 4x100m freestyle relay on day 1 in Birmingham.