At 15 & 26, Summer McIntosh & Kylie Masse Learn Lessons On Trail of Winning At Trials For The Tougher Tests Ahead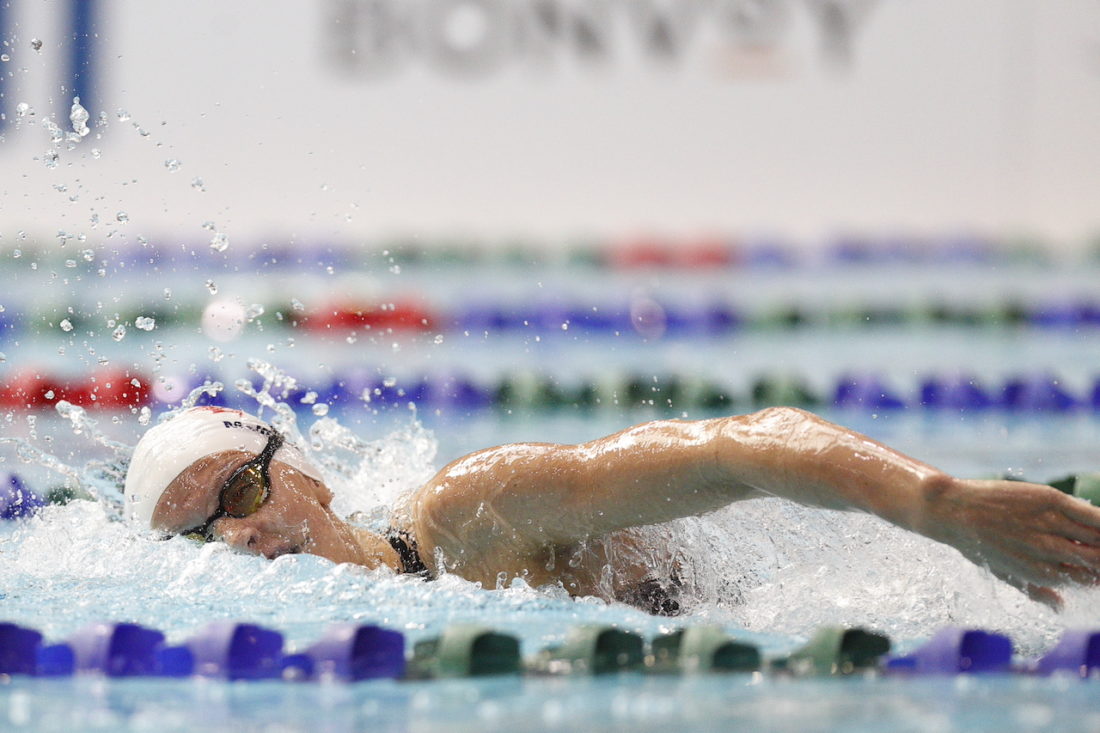 Summer McIntosh and Kylie Masse, respectively 15 and 26, chasing senior trophies and senior honours in the pantheon, highlighted the nature of the season on day 5 at Canadian Trials in Victoria when more winning was placed in the context of lessons learned for the bigger moments to come in international waters.
McIntosh made it victory No4 this week with a 4:34.86 in the 400m metres medley but the 15-year-old emerged to say she was not happy with a swim 5sec down on best but would take it as a learning process, as with all races
Her nearest rival, Tess Cieplucha, on 4:39.49, also inside the cut for World Championships in Budapest in June, McIntosh, based at the High Performance Centre – Ontario, said: "I'm not that happy with the race," said McIntosh, 15, who trains at the High Performance Centre – Ontario. "I thought I could have been a little bit faster. There are always things to learn in every race."
Context and perspective are everything when the thing the 15-year-old is unhappy with is a time that would have claimed bronze at the Olympic Games in Tokyo last year.
McIntosh was not looking back that far but to the moment this year when she clocked 4:29.12 in a swim that was not preceded by Trials triumphs over 400m free, in Canadian record time, 200m free, in a personal best, and 200m butterfly. In that context, McIntosh was happy: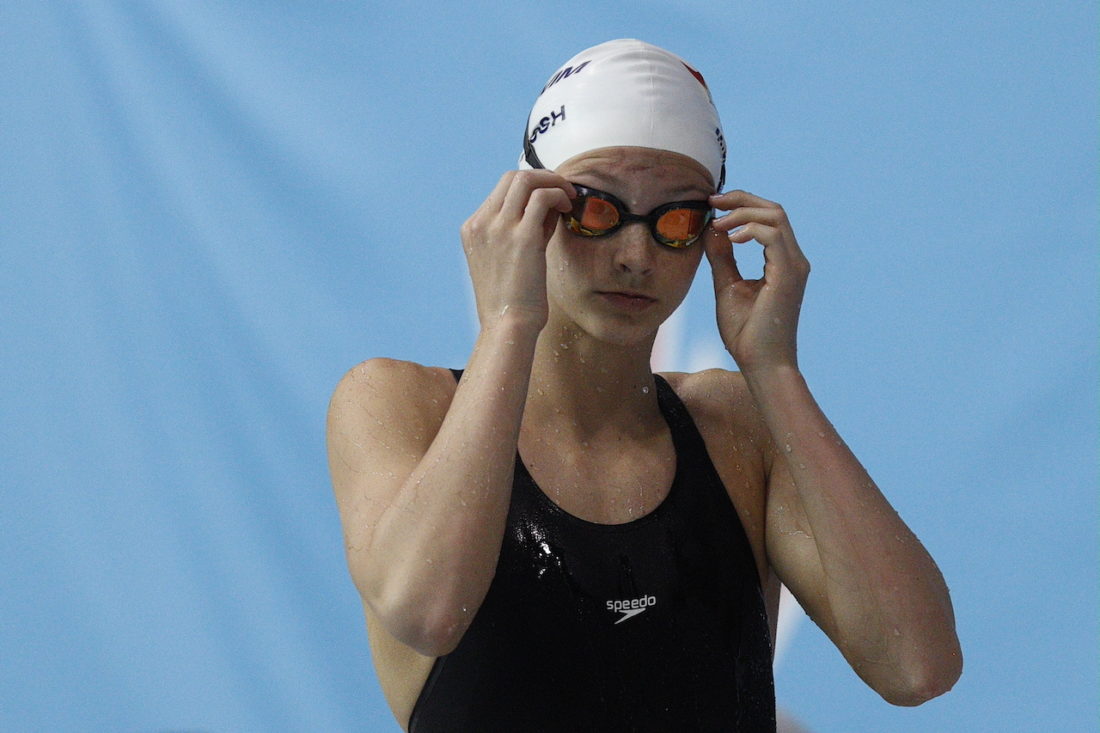 "I thought it was a pretty good week for me. here's room for improvement in every race I have done. I'm still pretty happy. I had some solid races."

Summer McIntosh – photo by Kevin Light, courtesy of Swimming Canada
Kylie Masse Also Learning For The Summer Ahead
Olympic silver medallist Kylie Masse took the 200m backstroke in 2:07.66 ahead of Taylor Ruck's 2:09.63, both inside the Budapest cut.
 
The 200m win making it a sweep of all three backstroke events at trials, Masse, HPC – Ontario, spoke of learning lessons for the summer ahead when she noted: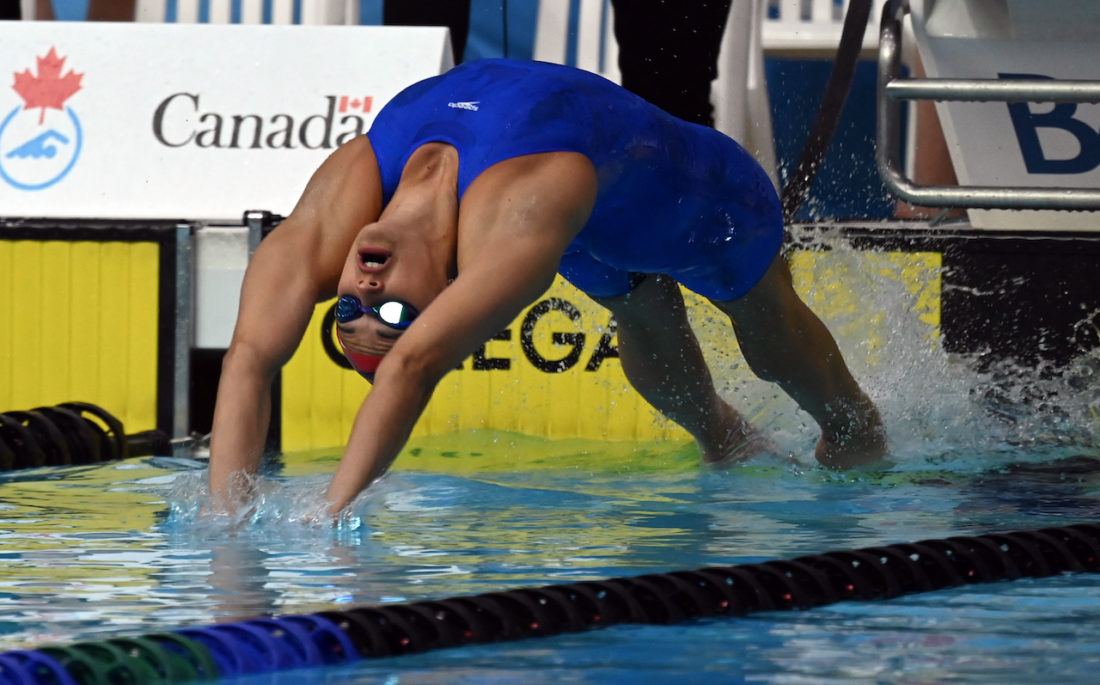 "It's not where I want to be but it's where I am right now. I will learn from this race and use it this summer. bIt's been a long week. It's nice to finally be at a meet again with more swimmers."

Kylie Masse – photo by Scott Grant, courtesy of Swimming Canada
Both McIntosh and Masse will take whatever they achieve in Budapest in June with them to their second target of the summer, the Commonwealth Games in Birmingham, England, in late July and early August.