Arno Kamminga Keeps Dutch Breaststroke Records Bull Run Going With Dashing 26.80 In Eindhoven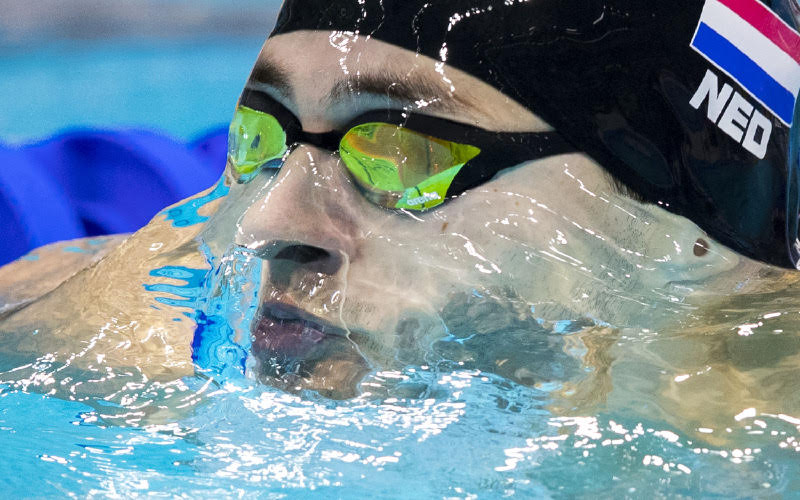 Arno Kamminga continued his bull run on Dutch breaststroke records with a 26.80 victory in the 50 metres at the Eindhoven Qualification Meet this afternoon.
There was more dashing Dutch dates in the 50m freestyle finals, Ranomi Kromowidjojo on 24.11, Femke Heemskerk on 24.43, after 24.28 in heats, and Valerie van Roon third in 24.84.
The men's 50m freestyle was also a swift De Dolfijn affair, Jesse Puts on 21.87, Kenzo Simons on 22.05 and Thom de Boer on 22.16 after he had clocked 21.79 in heats.
Kamminga was pressed by German visitors Fabian Schwingenschloegl and Melvin Imoudu, on 27.04 and 27.20 respectively. Kamminga's effort elevated him into the all-time top 15.
On 26.89 in heats this morning, Kamminga was just 0.01sec shy of the 26.88 record he set at the Rotterdam Qualification Meet last December, having held the standard at 27.00 since 2019.
The meet is doubling as a Covid-daleyed Tokyo 2020 Olympic qualifier, Arno Kamminga already with a ticket in his hand as a podium shot in both the 100 and 200m events at a time when the global pace is hotting up, Japan's Shoma Sato taking down the 200m Asian record for all-time No2 this week at Tokyo Trials.
Britain, home of 100m king Adam Peaty, will hold its Olympic trials in London next week, but, like Kamminga in The Netherlands, already has a ticket to Tokyo in his hand, standard selection processes having been interrupted by the challenges and constant changes of dates cause by the coronavirus pandemic.
Back in Eindhoven and the women's 100m butterfly went to Maaike de Waard in 58.50 over Lisa Hoepink, of Essen and Germany, on 59.90 this afternoon after 58.13 in heats practising for morning finals at the Tokyo 2020 Olympics should she land selection. Third home in Eindhoven was Tessa Giele, on 59.97.
The men's equivalent final took a 51.93 for victory, Nyls Korstanje at the helm, Belgian visitor Louis Croenen on 52.34 after 52.00 in heats, Austria's Simon Bucher third in 52.74.
In other finals, the women's 50m breaststroke went to Rosey Metz in 30.72; and the women's 200m medley was won by Germany's Kathrin Demler, racing for Essen on 2:12.45.