Army Of High-Achievers Calls On Team Biden To Find Middle Way In Transgender Female Rules To Protect Integrity and Fairness of Women's Sport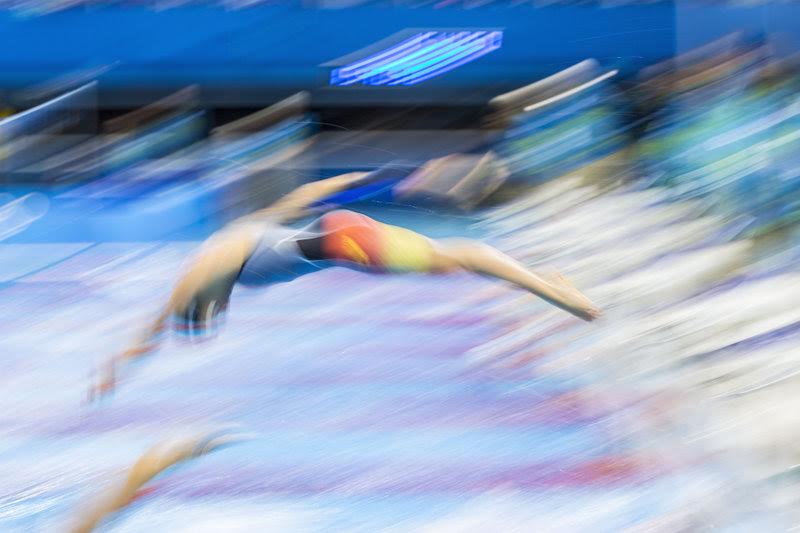 High-profile athletes and other advocates for safety and fairness for women in sport in the United States have proposed federal legislation to exempt girls' and women's competitive sports from President Joe Biden's recent executive order that mandates blanket inclusion for all transgender female athletes.
Already well ahead in the race to ensure a safe and fair environment for women in sport through the adoption into law late last year of the Empowering Olympic, Paralympic, and Amateur Athlete Act, the group of high-achieving American women advocating deeper thought include Nancy Hogshead-Makar, Olympic swimming champion of 1984 turned lawyer and Champion Women's advocate campaigning on a number of levels, tennis legend Martina Navratilova and five former presidents of the Women's Sports Foundation, among them 1964 Olympic swimming champion Donna de Varona.
They advocate inclusion that is fair to women when calling for the Biden administration to limit the participation of transgender female athletes, girls and women, who "have experienced all or part of male puberty (which is the scientific justification for separate sex sport)," while making provision for transgender sports participation in other ways.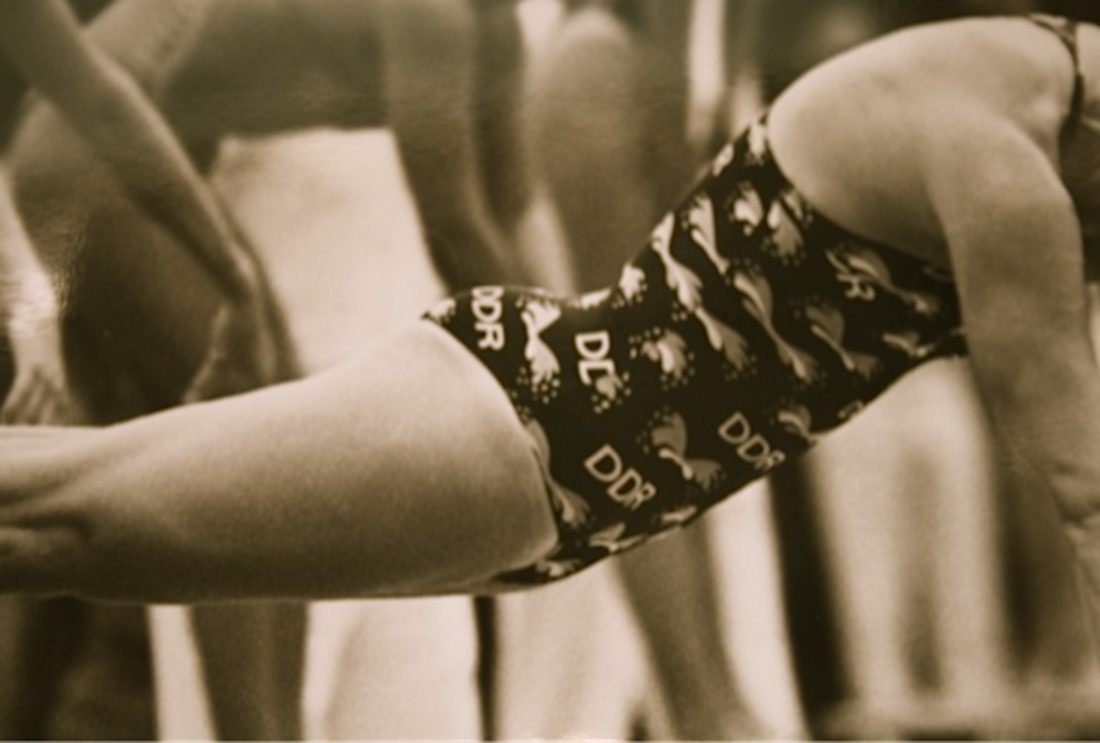 Back in 2019, on the eve of 30th anniversary of the fall of the Berlin Wall, we looked at some of they key issues raised by the inclusion in women's sport of athletes who "have experienced all or part of male puberty" (the scientific justification for separate sex sport in a debate that emphasises fairness issues raised by the inclusion of transgender female athletes in women's events), in the context of what we learned from the androgenisation of young girls in the GDR's systematic State Plan 14:25 doping program.
Now, after an executive order from the new administration of President Joe Biden administration mandated the blanket inclusion of transgender female athletes in all sport, the conversation has turned to finding solutions that are fair to women kin a realm when sport has long been split by the overriding definition of gender in its most common form: male (xy – the y chromosome explained) and female (xx).
Among options being suggested are the inclusion of third-way gender definitions in sport, in which there could be separate heats run for post-male-puberty transgender female athletes, transgender-specific events and/or divisions and/or the handicapping of results.
In an article at USA Today, reporter Christine Brennan notes the contentious nature of discussion over transgender females in women's sport and the debate that flowed from the Executive Order on Preventing and Combating Discrimination on the Basis of Gender Identity or Sexual Orientation, signed on Inauguration Day by President Biden.
The federal Government order is specifically aimed at schools: any that receive federal funding must allow biological boys who self-identify as girls onto girls' sports teams or face consequences.
In general, all for it but 'think deeper', say high-achieving advocates for fairness in women's sport. Hogshead-Makar, who made history twice in one race when claiming Olympic gold in a match with USA teammate Carrie Steinseifer over 100m freestyle at the Los Angeles Games of 1984, tells Brennan in an exclusive interview:
"We fully support the Biden executive order, ending LGBT discrimination throughout society, including employment, banking, family law and public accommodations. Competitive sports, however, are akin to pregnancy and medical testing; these areas require a science-based approach to trans inclusion. Our aim has been on protecting the girls' and women's competitive categories, while crafting accommodations for trans athletes into sport wherever possible."

Nancy Hogshead-Makar
A Title IX attorney who has campaigned for abuse victims and survivors and called rogues coaches, change-resistant federations and Safe Sport systems to account, Hogshead-Makar is among leaders at the Women's Sports Policy Working Group. She tells Brennan: "While the details of President Biden's executive order remain fuzzy, asking women — no, requiring them — to give up their hard-won rights to compete and be recognized in elite sport, with equal opportunities, scholarships, prize money, publicity, honor and respect, does the cause of transgender inclusion no favors.
"It engenders justifiable resentment, setting back the cause of equality throughout society. And either extreme position – full inclusion or full exclusion in sport – will make life much harder for transgender people. We must make sport a welcoming place for all."
Navratilova notes: "There have been so many different approaches to this issue, from all-inclusion no matter what to all-exclusion no matter what. We just wanted to find a better way of moving forward. We know there's going to be somebody that's not happy but we're trying to make it as fair as possible. Now with transgender athletes, the rules are not clear. We need some clarity, we need some unity. We want to stay civil in the conversation and move the ball forward."
The debate on transgender has included highly aggressive campaigns against women who express their concerns on a variety of related impacts, including fairness to women in sport and single-sex spaces.
De Varona, a pioneer in women's sport advocacy, urged all involved to approach what has at times been a furious debate in the right tone:
"We're interested in starting a dialogue and creating policies where we can find a solution. No one else is doing this. No one else is focusing on a solution. The extreme positions are keeping us from focusing on a fair, science-based solution. All of us have benefited from sport and we're just trying to help."

Donna de Varona
Transgender Developments In Aquatic Sports
Therapeutic Use Exemption (TUE) process is a part of transgender female inclusion in women's sport in aquatic sports.
While there are many references available on the theme, Water Polo Australia highlighted some 'state-of-play' factors last October when it issued useful guidance for its community in a paper headed "Pride in Sport: Guidelines for the Inclusion of Transgender and Gender Diverse People in Community Water Polo".
Setting out terminology and the general place where all aquatic sports find themselves in rules and the guidelines that regulate them, Water Polo Australia noted how policy is evolving and far from clear or set in stone. For example:
10. High Performance or Elite Competitions
10.1. In due course, in conjunction with the IOC and FINA, Water Polo Australia intend to develop a Transgender and Gender Diverse Policy for Elite Water Polo.
The paper also raises a major concern in what is NOT included. Here are Water Polo Australia's Objectives:
Objectives
6.1. To affirm our commitment to supporting the inclusion of transgender and gender diverse identifying people in Water Polo in Australia.
6.2. To ensure we foster a safe, welcoming environment for gender-diverse people by eliminating discriminative behaviour within our facilities, programs and services.
6.3. To assert our support of trans-affirming practices in our programs, operations and competitions.
6.4. To promote a safe, inclusive and welcoming environment that engages and keeps transgender and gender diverse participants involved with the Water Polo.
The phrase missing? Something like "to develop such policies for transgender female athletes in a way that does not threaten the fairness and integrity of women's sport".
Meanwhile, last year, USA Swimming announced that all athletes competing at 2020 Summer Nationals had to abide by the International Olympic Committee's policies for transgender athletes.
That marked a switch of policy from a 2018 stance in which any child below Junior or Senior National Team level could compete in their "stated competition category" according to whether they identified as male or female "for the purpose of athlete swimming eligibility, competition, selection and records".
In 2018, USA Swimming said that it would recognize any records, including national age group standards, set by transgender youth swimmers. However, all athletes making national teams would have to meet the International Olympic Committee's medical criteria for competition.
In March last year, the IOC notes that existing guidelines on the eligibility of transgender athletes would remain in place for Tokyo 2020, now delayed to this July, 2021, by the COVID-19 pandemic.
Consultation on changes on the guidelines continues, meanwhile, aimed at developing a framework and guidelines for athletes and International Federations, taking into account "data research, latest information in the scientific and human rights sectors" and other factors.
A consensus statement published in 2015 approved the eligibility of those who transition from male to female in the female category, conditional on:
The athlete must have declared their gender identity as female, with the declaration unable to be changed for a minimum of four years.
The athletes must demonstrate that their total testosterone level in serum has been below 10 nanomoles per litre for at least 12 months prior to their first competition (with the requirement for any longer period to be based on a confidential case-by-case evaluation).
The athlete's total testosterone level in serum must remain below 10 nmol/L throughout the period of desired eligibility to compete in the female category.
Compliance 'can be' monitored by testing; non-compliance 'may' lead to a 12-month suspension of eligibility to compete.