Ariarne Titmus Races Inside Her Olympic-Gold Pace To Crushing 1:53.31 Victory In 200 Free, Mollie O'Callaghan On 1:54.9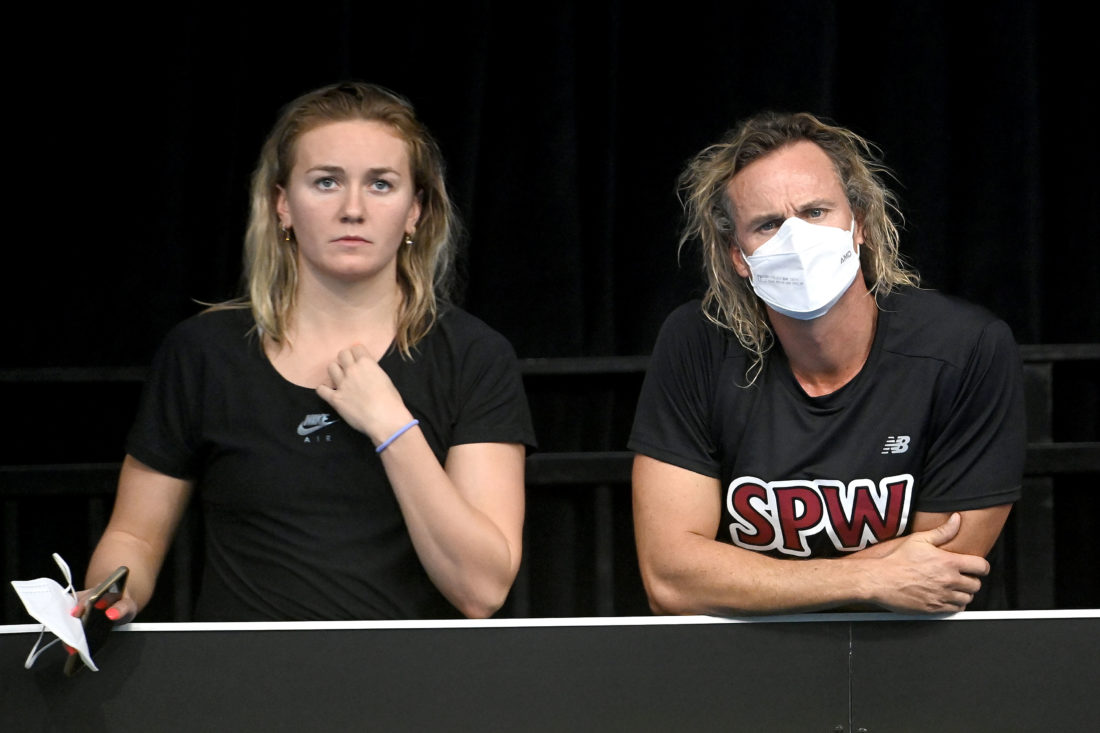 Olympic champion Ariarne Titmus tested her Commonwealth and World textile best with a dominant 1:53.31 victory at the helm of a 200m freestyle Australian championship final in which a 1:54.94 World Junior Record from Mollie O'Callaghan, two on 1:55 and the rest all on 1:56s confirms the Dolphins among 4x200m World-title favourites regardless of the absence of a swimmer who has put Federica Pellegrini's shiny suit 1:52.98 World record of 2009 on notice more than once.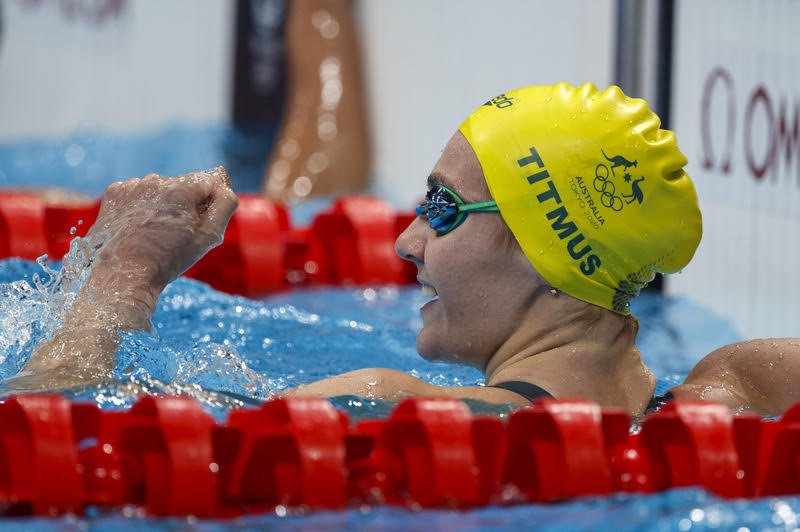 This time last year, Titmus took the title in 1:55.43. Then came a trials breakthrough followed by the 200 free and 400 free Olympic titles in Tokyo. On 1:53.31, Titmus, at the helm of 2022 global pace by tidy margin, has the No2 (1:53.09), 3 (today) and 4 (1:53.50, Olympic gold) swiftest efforts all-time after Pellegrini's standard. In textile, the Australian has all top 3 but in international waters that will only be significant for self and Australia beyond the World titles in Budapest that she will bypass next month on the way to the Commonwealth Games in Birmingham, England, in July.
Had history and international agreements taken a different turn, Titmus would meet Olympic silver medallists Siobhan Haughey in Birmingham but since the handover process back to China 1997 to 1999, Hong Kong is no longer a part of the Commonwealth.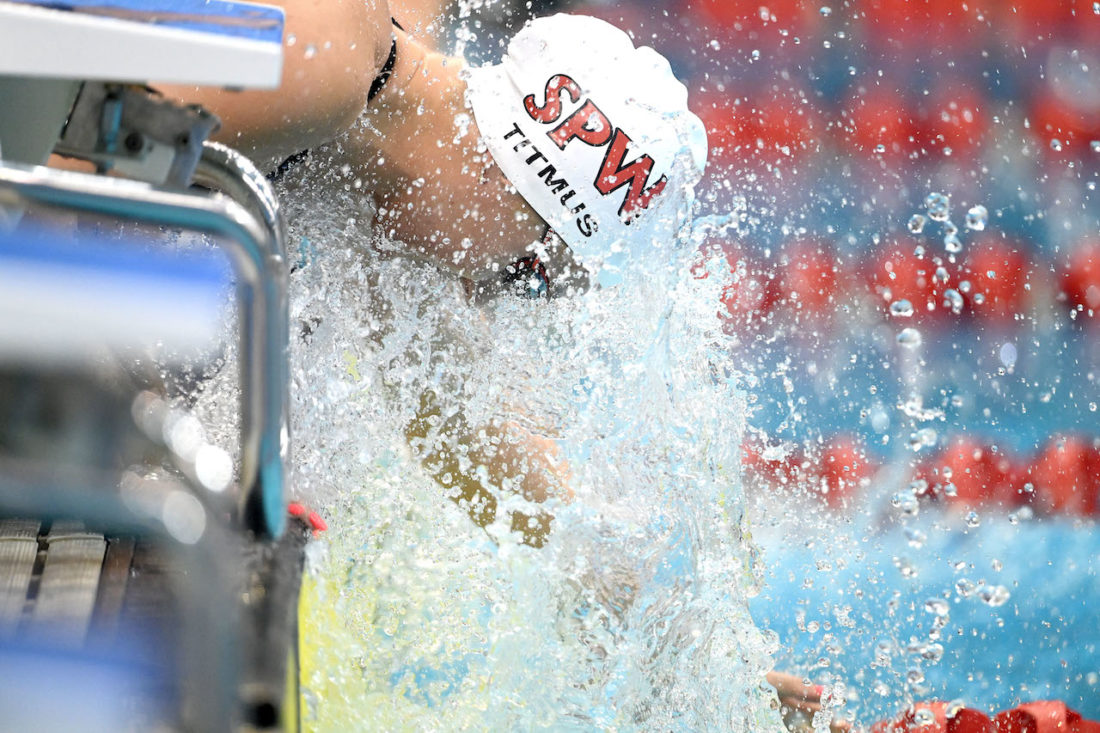 O'Callaghan, who today raced inside the 1:55.11 World junior standard she set opening for the Dolphins 4x200m free in Tokyo heats last year, and the Canadians are, then, likely to provide the closest opposition to Titmus over 200m free in Birmingham. And if she were to take down Pellegrini's stunning high bar, Titmus will probably take the Commonwealth crown by as comfortable a margin as that with which she retained the national title on day three of championships and trials in Adelaide today, though O'Callaghan may have something to say about that, given that her 200, swift as it is, is a work of equilibrium in progress.
Coached by Dean Boxall at St Peters Western, Titmus led from go to gold, via a 55.57 half-way split that left O'Callaghan closest to her 1.2sec back. The flow:
26.77, 55.57 (28.80) 1:24.52 (28.95) 1:53.31 (28.79) Titmus
27.20, 56.77 (29.57) 1:26.40 (29.63) 1:54.94 (28.54) O'Callaghan WJR
27.41, 57.37 (29.96) 1:26.66 (29.29) 1:55.86 (29.20) Madison Wilson
27.56, 57.15 (29.59) 1:26.98 (29.83) 1:55.94 (28.96) Kiah Melverton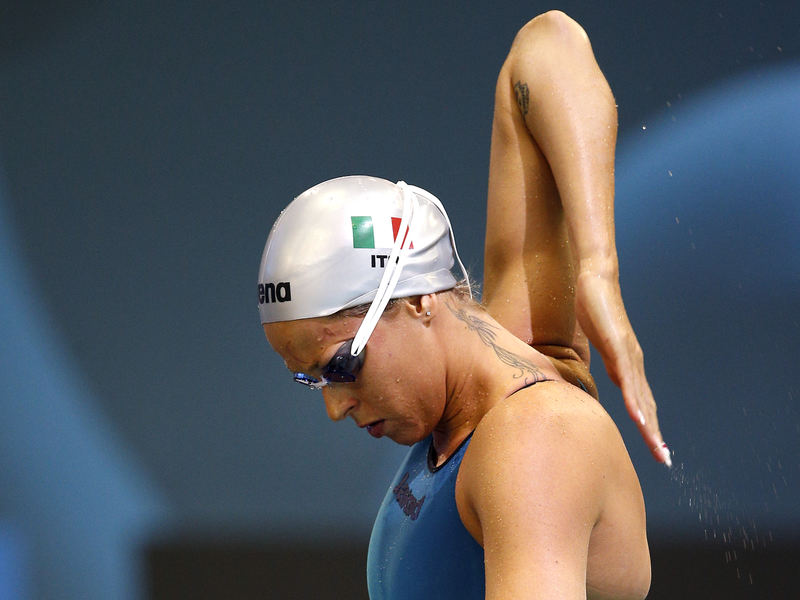 Split comparison with Pellegrini's WR:
27.34; 55.60 (28.26); 1:24.38 (28.78); 1:52.98 (28.60) Pellegrini
Titmus was not far away from the same pace she set on the way to gold in Tokyo in a very different race, one in which she turned fourth at the 100m on 55.85 (in fourth) and came home in 28.80, almost identical to her last length today. The reach to Pellegrini is locked in the ebbe and flow of splits – and tangible.
Titmus' choice this year might be said to lessen her chances of ever matching Pellegrini's sensational bull run of success in the 200m free at World titles, though a span of 14-years of podiums is extremely hard to beat in any circumstances: when the Italian claimed the 2019 crown, it was her fourth gold (2009, 2011, 2017, 2019) and eighth podium visit since she claimed silver at Montreal 2005.
After Melverton in Adelaide today came Olympic teamster and 4×200 bronze medallist Leah Neale, 1:56.10, 800m champion Lani Pallister, 1:56.28, 100 'fly champion Brianna Throssell, 1:56.34, and Meg Harris, Olympic teamster as 4x100m free gold and 4x200m free bronze medallist, on 1:56.82.
Titmus & The Shifting Dynamic Of Her Dance With Ledecky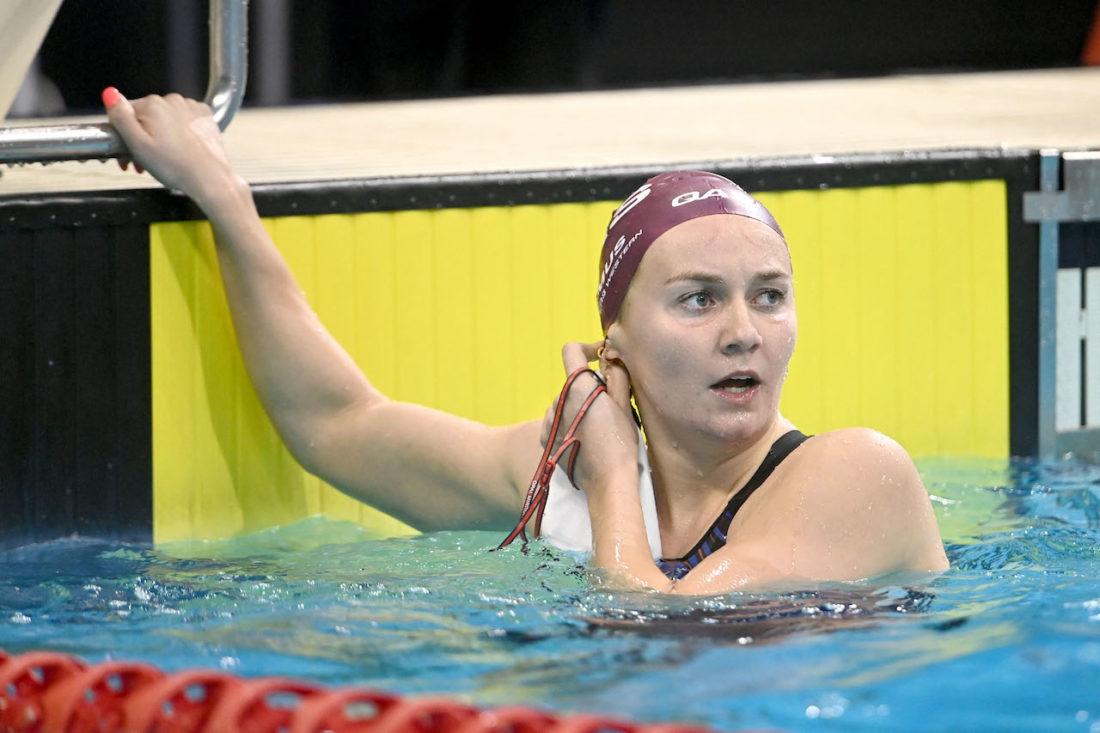 Two years out from Paris 2024 and the defence of Olympic crowns won and chased just three years apart, Titmus appears to be on a pathway to claiming the World records over 200 and 400m, the first from Pellegrini, the second from American Katie Ledecky, who looks to be in a good place for having a crack at retaining the 800 (for what would be a fourth and historic straight win) and 1500m crown in Paris.
Where Titmus and Ledecky met in the middle in Tokyo, the American kept the title in 8:12, the Australian on 8:13 in the 800m.
The shifting dynamics of a rivalry that has witnessed a changing of the guard over 200 and 400m will not be seen this year if Titmus sticks to her competition-priority choices come the end of the Adelaide meet and the choices of selectors based on who is available for which international event.
In other finals:
McKeown, Winnington, Stubblety-Cook & Strauch At The Double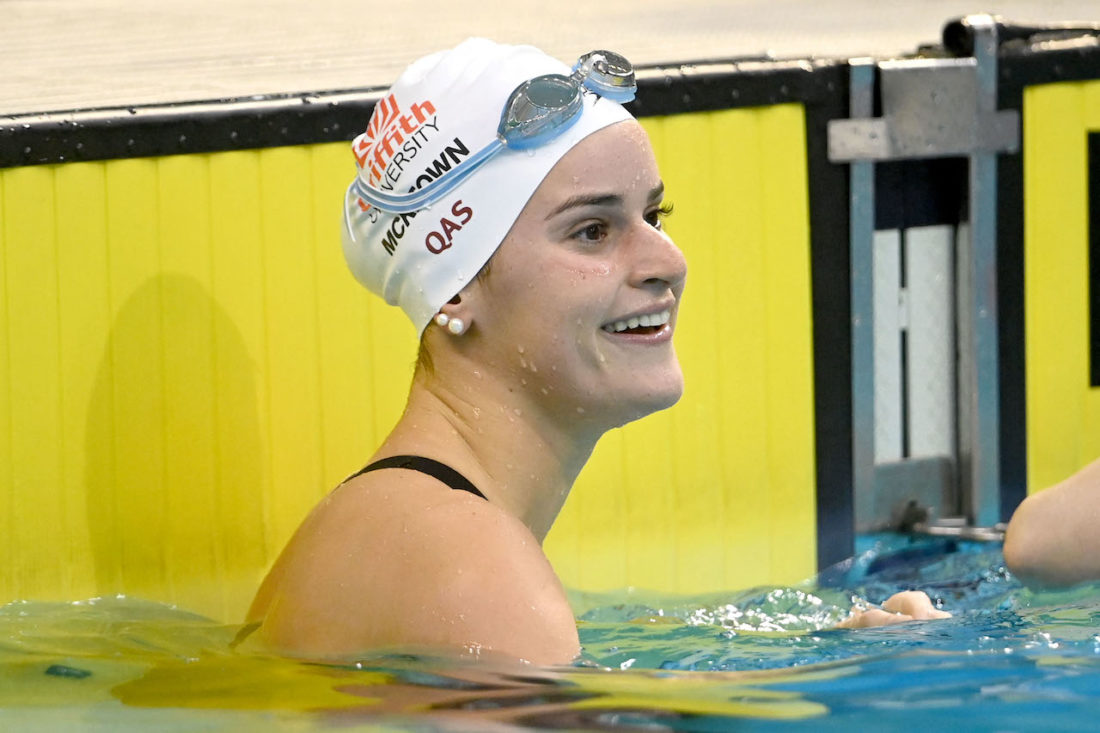 Olympic 100 and 200m Backstroke champion Kaylee McKeown, retained the national 100m title in 58.49 to book a ticket to fights World and Commonwealth. She was followed home by Mollie O'Callaghan, on 59.12, after she'd raced under the 1:55 mark for the first time in the 200m free at the start of the session. Third place went to Minna Atherton in 1:00.62. McKeown took the 400IM in 4:31 on day 1 of the championships.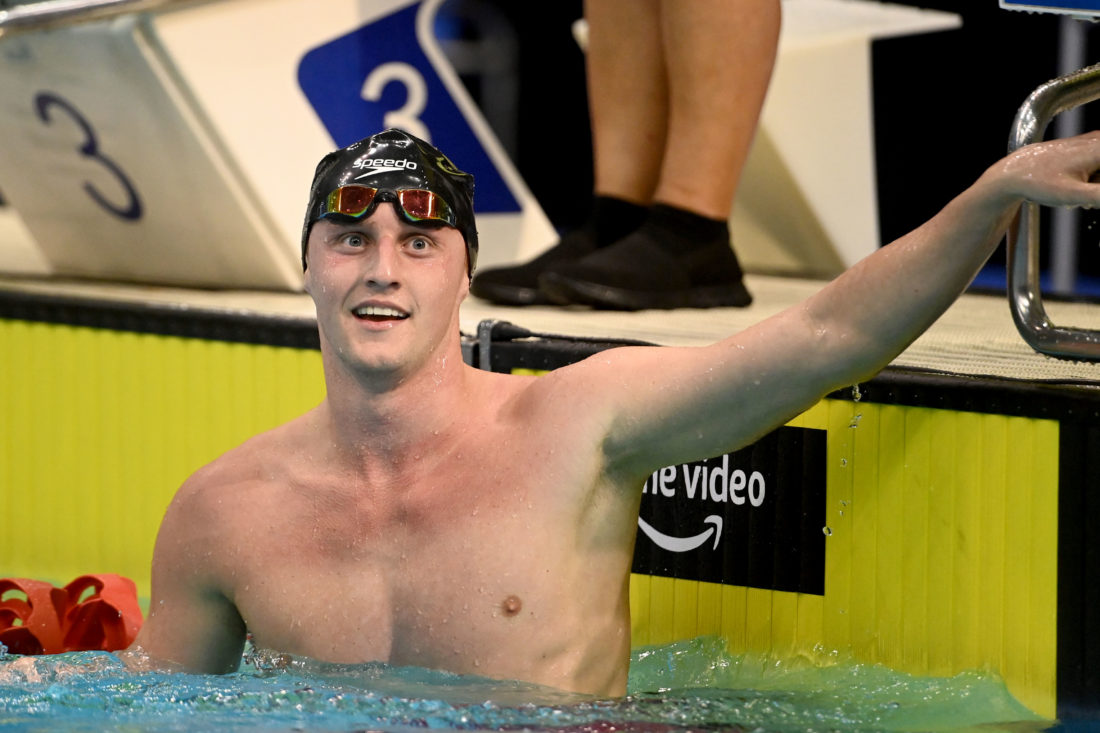 Elijah Winnington, the 400m title in the bag, produced a 7:45.30 win over Sam Short, 7:48.65, in the 800m freestyle, both men bound for action at Worlds and Commonwealths, while Joshua Staples, third in 7:58.26 awaits the word of selectors.
After his world record of 2:05.95 in the 200m yesterday, Zac Stubblety-Cook, of Chandler, added the 100m breaststroke title to his tally in two days with a 59.60 win over Joshua Yong, 1:00.04, and Samuel Williamson, 1:00.52.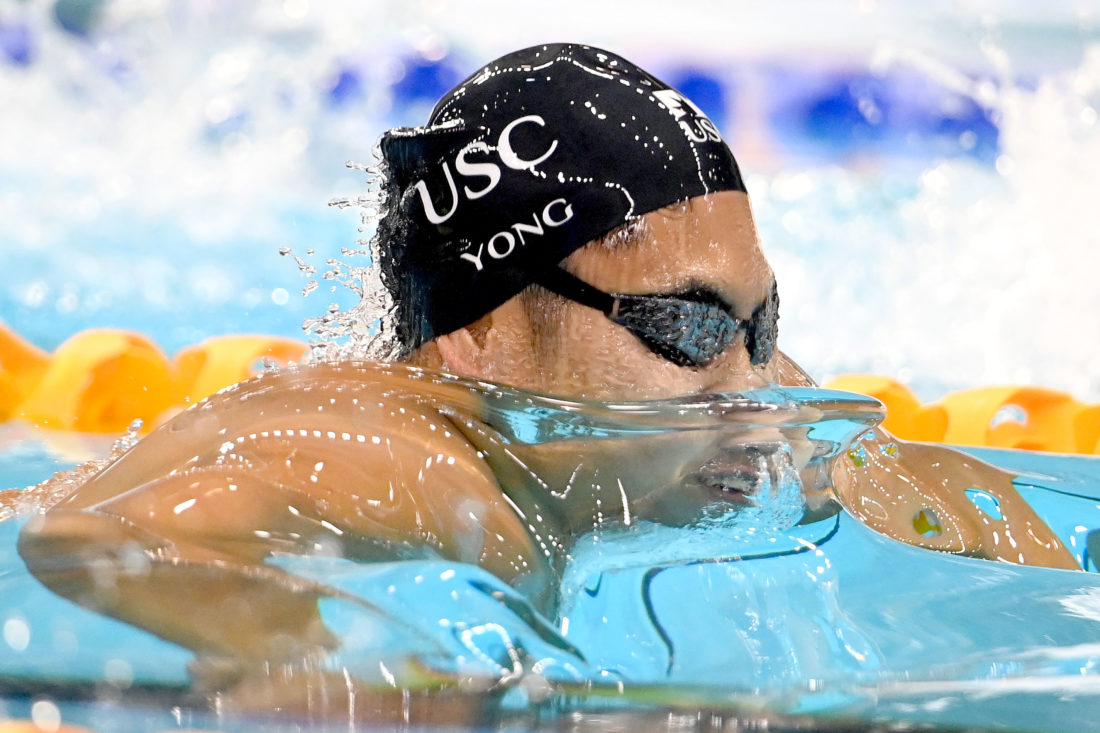 Miami's Jenna Strauch made it a breaststroke double with a 2:23.26 victory in the 200m after already having won the 100m crown. Next home were Abbey Harkin, 2:24.85, and elder sister of Kaylee, Taylor McKeown, 2:25.32.
Olympic 400m medley medallist Brendon Smith clocked 1:58.59 to top the 200IM ahead of Se-Bom Lee, 1:59.48, and Joshua Collett, 2:00.59.
Isaac Cooper set an Australian record of 24.44 in the backstroke dash, his time inside Ben Treffers' 24.54 standard from 2014. The podium was completed by Ben Armbruster, 25.13, and Bradley Woodward, 25.35.