Anti-Doping Sweat Patch & Silkworm Sensor Is Fast & Cheap; May End Long Waits In Control Room & Need To Watch Athletes Pee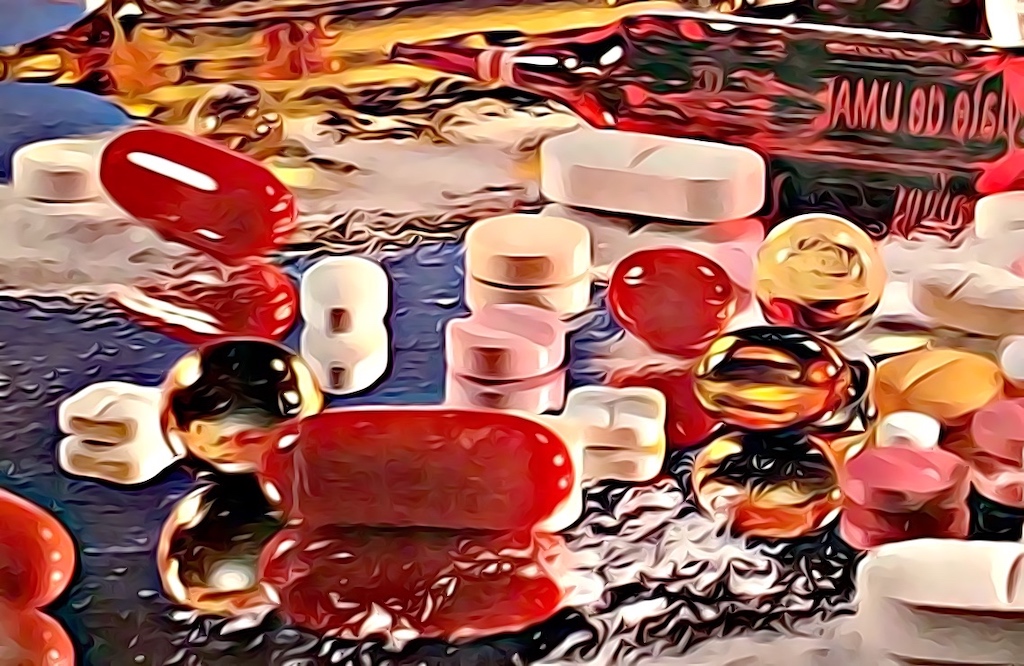 Researchers in South Korea have developed an Anti-Doping sweat patch sensor system that is cheap and fast, can be scaled for use at major events such as the Olympics and may bring an end to long waits in control rooms and the need for observers to watch athletes pee.
That's the good news from a research team led by Dr. Ho Sang Jung at the Korea Institute of Materials Science (KIMS), a government-funded research institute.
Dr. Jung's team developed a wearable sensor capable of detecting banned substances drugs in sweat and delivering a cheap, fast-turnaround result. At an estimated 50 cents production-cost per test, the system's developers pledges "a complete enumeration survey" for anti-doping testers and the World Anti-Doping Agency (WADA) during large sports events such as the Olympic Games.
The sensor uses nanomaterials technology that amplify the optical signal of banned substances to a "flexible, body-worn material", according to a review of the study at Medical Life Science News.
If the sweat test method proves worthy of replacing traditional testing, not only would it make anti-doping testing much cheaper but may end practices that are necessary but are at best awkward and embarrassing, at worst, some say, a human rights violation, such as the obligation for an athlete to allow an observe the act of urination, with no covering of genitals allowed.
Although the review of a study suggests that blood testing might also be replaced along with urine testing down the road, long-term profiling of athletes, blood passport schemes rely on blood tests as things stand. Future challenges such as gene doping and chip-related, slow-release technology have also led to research into novel ways of detecting cheating.
The Anti-Doping Sweat Patch – What Is It?
The sweat patch is attached to the skin for a given period of time and then irradiated with light for testing, the detection of doping then taking around a minute, with no extra laboratory process required.
Dr. Jung's team focused on sweat because of the non-invasive nature of sample collection compared to blood and the necessity of having observers watch athletes urinate, manipulation long a facet of cheating in sport.
The disadvantage of sweat is that only a small amount of any one substance is discharged. That required the Korean team to develop a highly sensitive sensor technology for better detection. An enhancement to catch enhancers, so to speak.
The sensor uses surface-enhanced Raman scattering technology capable of boosting the Raman signal of chemical substances "by 10 square of 10 times and more", Medical Life Sciences News (MLSN) reports.
The wearable sensor relies on a silk fibroin solution, a natural protein extracted from silkworm cocoon to make a 160 nanometer (nm) thick film. The film was coated with 250 nanometers (nm) thick silver nanowire and transferred to the medical patch that can be attached to the skin.
Once the patch absorbs the sweat, any banned substance present penetrates the wearable sensor and reaches a silver nanowire. By irradiating the Raman laser on the patch, the drug can be detected in real time without removing the sensor. Sweat-seep-click-and-go.
The online publication also notes the laborious nature of drug detection in a laboratory using a urine or blood sample or a strand of hair as the source for gas or liquid chromatography-mass spectrometry (GC/MS or LC/MS) processing, technology that has, in early forms, been used in anti-doping testing since the days of the GDR. There are rapid test systems and kits for urine testing but, as MLSN, "they only detect a single component in a single test and have low sensitivity".
Sweat Patch To Drug Abuse Beyond Sport
This technology can also be used to detect use of illegal drugs beyond sport.
As seen in recent drug-related crimes, Korea is no longer a drug-free country. The developed technology would overcome the technological limitations on identifying drug and prohibited substance use and enable drug detection without invasive and ethical problems."

Dr. Ho Sang Jung, Leader, Research Unit, National Research Council of Science & Technology