Anthony Ervin Produces A Perfect Poem For The Philosophy Of Protest Or Parallel Form Of Freedom Of Expression No Olympic Blazer Can Deny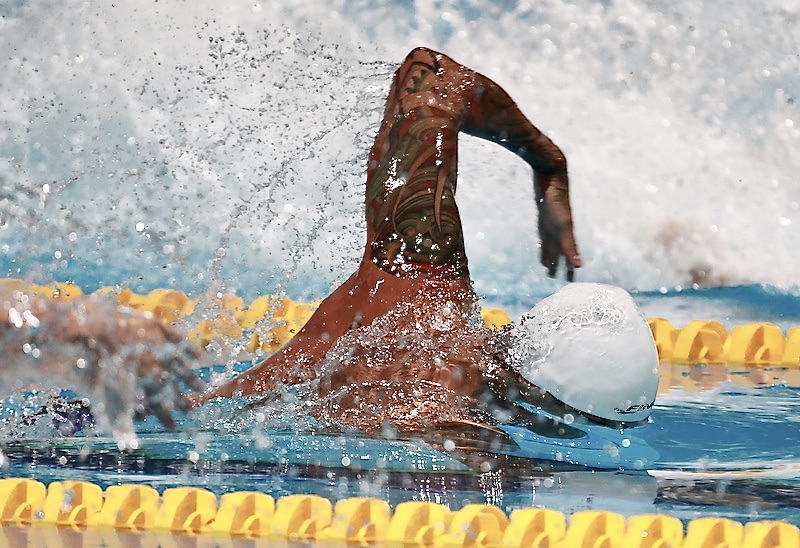 Few words beyond his own required, just enough to explain that Anthony Ervin has responded to the IOC and its athlete body recommendations on how athletes may or may not behave with a piece of pure poetry on the philosophy of protest and freedom of expression.
In the video below, Anthony Ervin, an Olympic sprint freestyle champion in the pool at 19 and 35, four Games apart and a wealth of experience in between, reflects on the IOC Athletes' Committee deliberations/suggestions on how athletes may or may not protest during an Olympic Games. Taking the knee, for example, is to be banned, which negates the entire concept of freedom of expression.
As Athleten Deutschland noted yesterday in response to the same theme, the in-house athletes body of the IOC missed the point of freedom of expression and who that must come from if action is to match word.
"Our response," said Athleten Deutschland (think about it). "Yesterday's recommendations to revise Rule 50 miss the core problem of the blanket restriction of freedom of expression. Athletes should be able to peacefully declare their support for the values of our free and democratic society at any time. If the sanctioning practice in such cases would fall under the responsibility of the DOSB, we ask to refrain from imposing the corresponding sanctions. If necessary, Athleten Deutschland will provide legal assistance to its members."
All of that is summed up beautifully by Anthony Ervin in the video below, which starts with: "So, I've been reflecting on the International Olympic Committee's Athletes' Committee suggestions about the podium as a site of protest or demonstration …". He then flows into the following poem:
Lead Us The Way You Will – By Anthony Ervin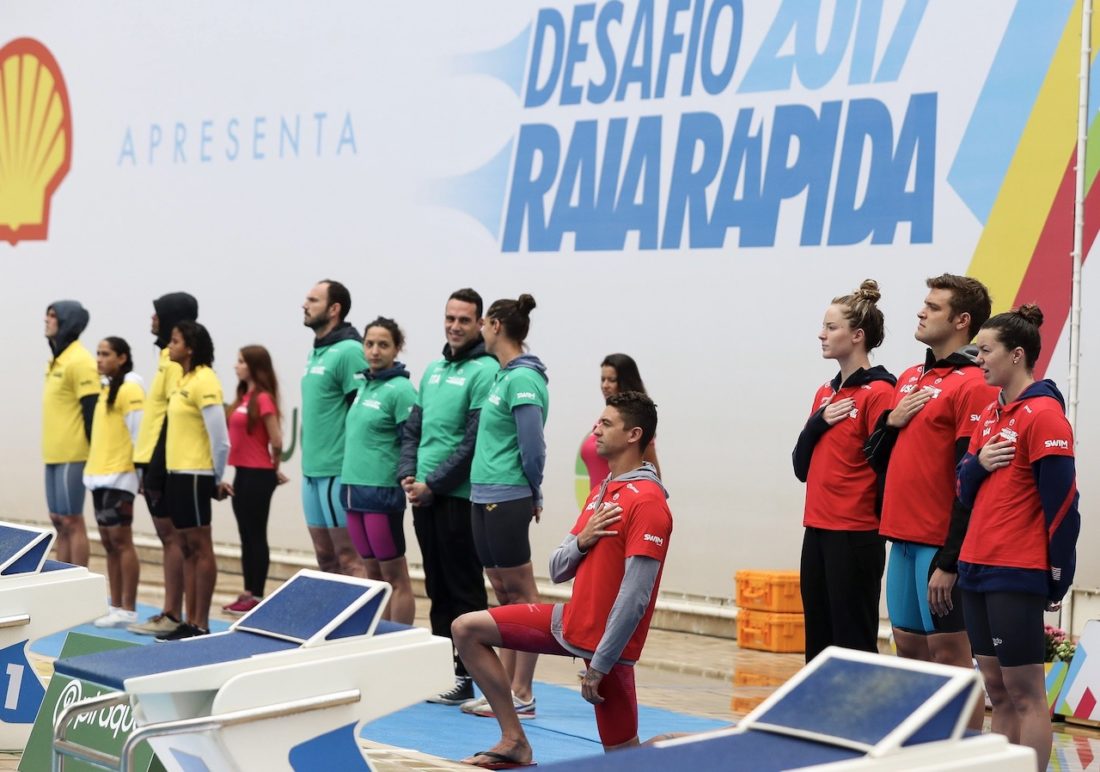 Well, you need not worry so much about that
'cos for you to be atop that podium
for those moments, for those few moments
You will lead your country
You wanna take a knee,
lead us taking a knee
You wanna raise a fist
lead us by raising a fist
You wanna cry tears of joy
lead us with your tears
You wanna sing
lead us with your song
Nobody gets to tell you how to lead
You must decide
Bravo, Anthony Ervin!