Andrew Gemmell's Red Flag To FINA: "A Matter of Time Until We Have Another Tragedy"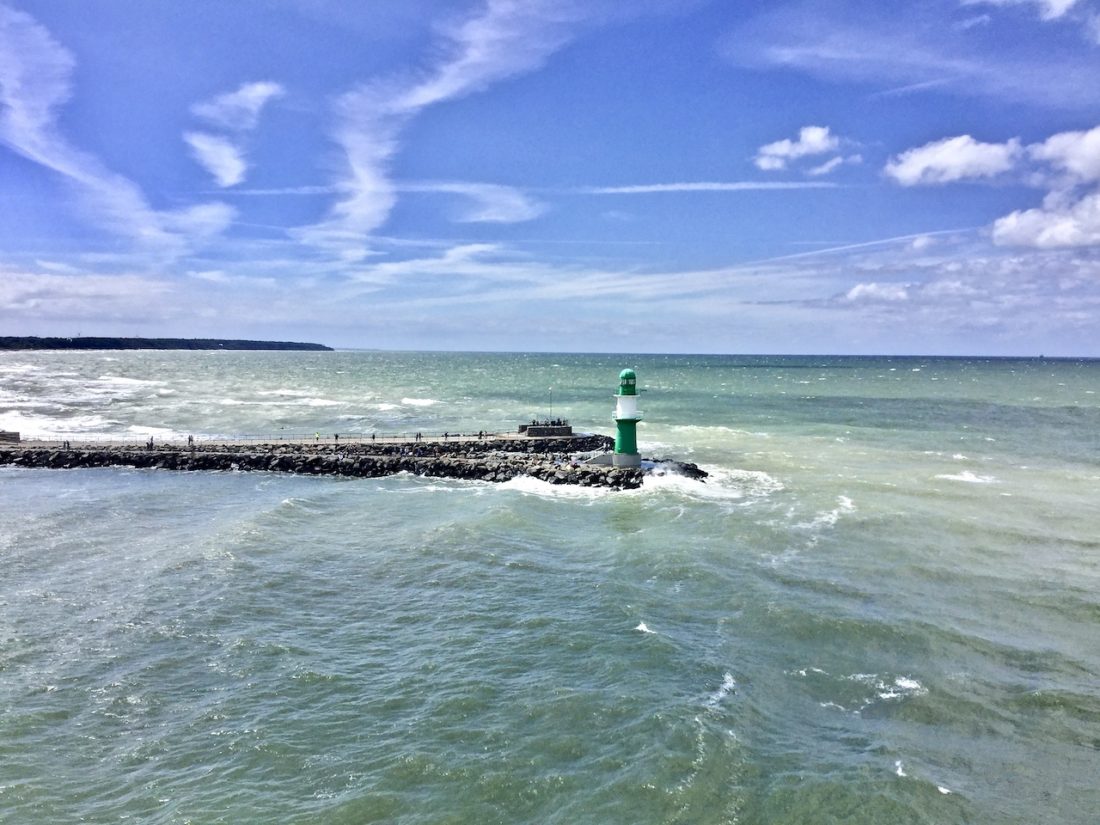 Andrew Gemmell's Red Flag To FINA: Athlete Safety In Focus
It is "only a matter of time until we have another tragedy that will do more to diminish the stature of the sport than any amount of 'complaining' might do" if FINA's leadership fails to step in and stop open water events going ahead in conditions that break rules designed to ensure athlete safety.
That's the stark view of Andrew Gemmell, former USA teammate, friend and fellow athlete-safety advocate of Fran Crippen, who lost his life in a 2010 FINA World Cup race off the coast of the United Arab Emirates.
Two inquiries highlighted serious failures that contributed to Fran Crippen's death, including poor organisation, a woeful lack of vigilance and a failure of the guardians of the sport to understand the physiological risks posed by asking world-class athletes to race at peak speed in hot waters over 32C on a blisteringly hot day. And that where the rule was: no finish, no series earnings.
In an open water season that has highlighted rule-breaking by event organisers and serious ongoing concerns over safety in open water swimming, I turned to Gemmell for his view on the situation.
In a considered and timely response in a week in which the International Olympic Committee moved the Tokyo 2020 Olympic marathon for runners and walkers 500 miles north of the Japanese capital on safety grounds but left swimmers facing hot water, Gemmell said:
"It is beyond frustrating seeing the same issues with water temperature and athlete safety continuing to be a problem within open water swimming. A sport this physically and mentally demanding requires an environment that allows the athletes to put their full focus on their race, and not on their safety. The list of major international races that have had to be moved (or should have been moved) or cancelled in the last 8 years is distressingly high."
Gemmell, a 5km Team World champion, marathon World silver medallist on the podium with Fran Crippen at Rome 2009 and a Pan Pacific marathon champion for the USA, makes a direct appeal to FINA's leadership and experts when he adds:
"FINA needs to be a leader in setting the bar of what is required to host an elite open water race, and providing the resources, knowledge, and expertise to local organizing committees to make sure those standards are upheld. Unfortunately, FINA has fallen short in that area."
He notes that FINA has held some of its biggest events in safe waters under fine organisation in recent years but highlights organisations that "are either not getting, or choosing to ignore, what it takes to host a successful and safe race. It seems to be a case of local politics taking precedent over common sense and the athletes' best interest."
THE BACKGROUND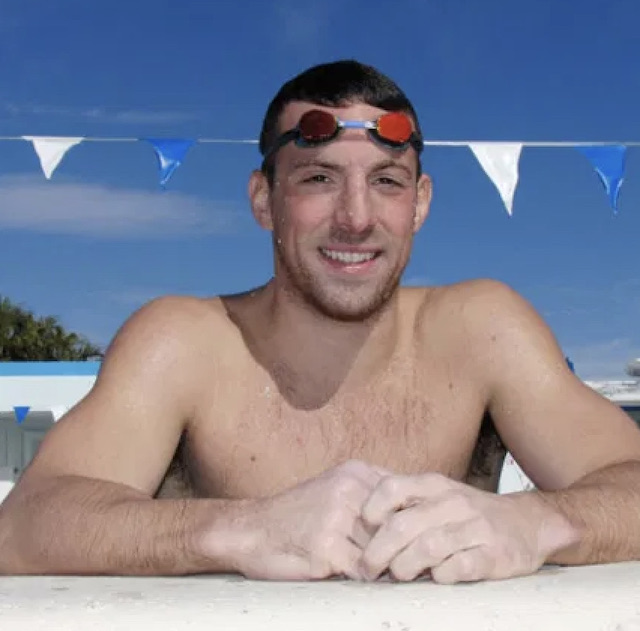 One medical expert involved in subsequent post-autopsy inquiry set out precisely how the critical function of sweating would have been prevented in the conditions imposed on swimmers in the fateful FINA race on October 23, 2010. Several other swimmers were hospitalised on a day when there was an acute lack of vigilance of athletes out on the course. USA Swimming had no official observer nor coach attending the event with its swimmers.
FINA adopted an upper water-temperature limit of 31C in the wake of Fran Crippen's death but some member federations have set domestic upper-temperature limits lower than the international standard over concerns that 31C is still far too hot for racing in over 10km at world-class pace. A 50m sprinter races in conditions that cannot exceed 28C.
Against a backdrop of concerns over conditions that open water swimmers will face at the Tokyo 2020 Olympic Games next year, the IOC has forced Tokyo to move the Marathon for runners and walkers 500 miles north of the Japanese capital to Sapporo on Hokkaido Island. The decision was taken after IOC members were shocked by the images of marathon runners struggling in the heat at the World Athletics Championships in Doha, Qatar, last month.
Doha also hosted the World Beach Games organised by the Association of National Olympic Committees (ANOC) in October but the conditions were risky enough for continents from the United States and Canada to withdraw, citing risks to health and welfare. The race went ahead in conditions that some witnesses said included water temperatures of between 31.9 and 32.8C during a 5km race. FINA observers registered a temperature of 30.9C at 4am, the witnesses claimed, and allowed the race to proceed on that basis.
Since new rules were adopted as a direct consequence of Fran Crippen's passing, several international events have been held where witnesses have stated that the water temperatures exceeded the FINA limit. Teams from the United States, Japan and Canada have withdrawn from racing, while among pleas for sense and safety to prevail was a poignant intervention from Fran Crippen's parents, Pat and Pete.
However, all the races went ahead with FINA-appointed checkers and observers raising objections to the extent that races were cancelled when they clearly did not comply with FINA rules.
THE ATHLETE VOICE
Meanwhile, the Tokyo 2020 Coordination Committee met this week to discuss and make recommendations on a number of big issues related to the Games next year. The IOC, FINA and athlete representatives such as Kirsty Coventry are being called on to grant swimmers the same safety consideration as those handed to marathon runners and walkers. That call and the voices of open water swimmers appears to have fallen on deaf ears, the IOC having announced that there will be no further venue changes for Tokyo 2020 after the move to ensure safety for runners and walkers.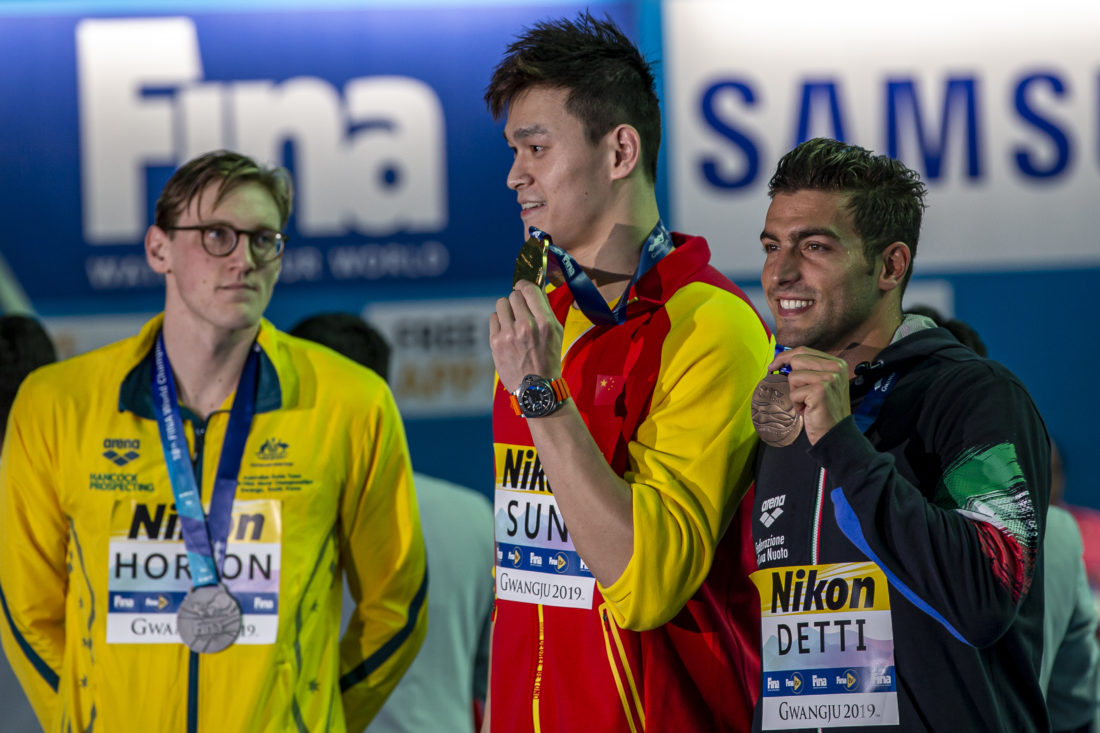 It is no secret that official athlete representatives linked to IOC, FINA and equivalent bodies feel that they represent the organisation just as much as the athlete, if not more so on some occasions. That lack of independence has meant that athlete representatives have often not reflected the depth of passion nor the demands of those they represent for fear among athlete representatives of simply being removed from their position.
There is plenty of evidence to show that FINA's leadership does indeed remove people who disagree, the blood-letting of European delegates and experts across all committees and commissions when ruling Bureau member Paolo Barelli challenged  for the presidency in 2017 a stark case in point.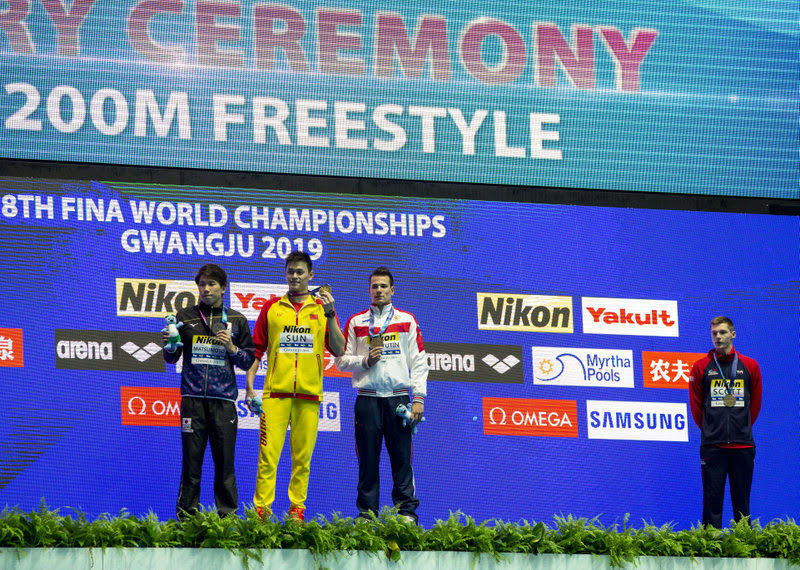 The podium protests of Mack Horton andDuncan Scott and the widespread support they got from Katie Ledecky, Adam Peaty and many others at the World Championships over what they regard as FINA's weak stance on doping, highlighted the schism between athletes and FINA leaders this past July.
The cynicism of athletes appeared to be justified when Cornel Marculescu, the federation director, singled out Horton and Scott for criticism but failed to mention another handed a warning, Sun Yang, in his concluding remarks at the final World-Championship press conference.
A good moment this, then, to turn to key figures in open water and ask for their views on what has unfolded and is unfolding yet. Gemmell is among the obvious go-to group that can gauge the situation better than most.
Having challenged FINA on its position, duty of care and responsibility, Gemmell added this: "I will say, in fairness to FINA, the last world championships (Korea, Balatonfured, Kazan, Barcelona) have all had sites selected for an appropriate open water venue, even if that venue required being a significant distance away from the rest of the championships.
"So, clearly, FINA has the ability and knowledge to accommodate the unique demands of open water. The issue is that other competitions (ANOC, WUGs, continental championships, and the Olympics themselves) are either not getting, or choosing to ignore, what it takes to host a successful and safe race. It seems to be a case of local politics taking precedent over common sense and the athletes' best interest."
The consequence was all too clear, for all concerned. Gemmell notes: "All of this serves to put USA swimming and its athletes in an incredibly difficult position. As an athlete, you want nothing more than to be able to compete at the highest level. The international calendar can be difficult to navigate and fill out, so any opportunity you have to compete against the world's best is an opportunity you want to take advantage of.
"For USA swimming, the goal is to provide its athletes with the resources and ability to perform at the highest level. This includes looking out for an athletes safety. However, the Sports Act specifically prohibits NGBs from removing athletes from a competition against their will – even if it is a safety issue. All of this leads to athletes being put in a spot and forcing to chose between their livelihood and their safety."
THE LEGAL CASE BUILDING
"Livelihood and safety": a battlefront coming of age in legal terms as athletes become ever more willing to stand together, get organised, voice and bring their case.
An American legal expert said:
"I'd argue that USA Swimming would be required to work with other NOCs and FINA on rules about water temperatures and that the politicking and getting agreement is part of their duty to protect athletes' right to compete. Also, under the new SafeSport Act, the Olympic movement has a duty to protect athletes from physical, emotional, and sexual abuse. Swimming in 90-degree (F) water is probably physically abusive."
One of the key obligations placed on a federation such as USA Swimming under the Sports Act is athlete representation. The law turns always to the interest of the athlete: if water temperatures are a serious issue and affect athlete safety and welfare, then the sensible course would be to form a committee on water temperatures or the more general and pertinent themes of safe conditions in open water – taking in water and air conditions and temperatures as well as adequate vigilance (GPS and related technology and much else in the mix) and emergency procedures.
FINA may well argue that it does have such forums. Critics have described those forums as masquerades, expert advise often overlooked, the lack of independence of process all too clear.
In USA context of the Sports Act, at least 20 per cent – and desirably much more – of any expert committee can and ought to be comprised of athletes, the folk who actually have to do and know what it feels like. There is evidence that USA Swimming has embraced the need to place athlete safety and welfare first but even so, the silence from federations domestic and international when bad things happen has, at times, been deafening. Says Gemmell:
"For USA swimming, the goal is to provide its athletes with the resources and ability to perform at the highest level. This includes looking out for an athletes safety. However, the Sports Act specifically prohibits NGBs from removing athletes from a competition against their will – even if it is a safety issue. All of this leads to athletes being put in a spot and forcing to chose between their livelihood and their safety."
For domestic federations, the time has also come for them to demand that the international federation stick strictly to its rules, say critics. The procedure before all the races that went ahead even though water temperatures should have demanded them to call a halt may not have been events under direct FINA organisation but all of them were held under FINA rules.
All have included the presence of senior FINA officials and coach representatives tasked with overseeing water testing and then using their power to say 'sorry, this cannot go ahead'. Where entire teams from the likes of Canada, Japan and the USA withdraw their swimmers on safety grounds because they KNOW that the conditions carry too high a risk, the question is not just for FINA but all those national federations insisting their swimmers embrace risk.
Worth repeating: when Fran Crippen died, the USA sent no official 'adults', in the form of managers and coaches and chaperones, with the swimmers to a World Cup event at which the venue was switched within a day of the race; and that race came with a condition lethal when extreme conditions meet the mindset of world-class athletes: those who did not finish the race would forfeit their entire season earnings.
THE POWER PLAY
Federations have long struggled to place athlete interests above their membership of FINA, an organisation run on grace-and-favour lines with a long history of removing those who disagree with the status quo.
The structures of governance are often understood only by those who are a part of them system and even then "no-one can be sure", as one critic put it. Instruction and policy is handed down to federations from FINA HQ in Lausanne from the director but there are other influences at the helm of FINA, including weighty figures at the IOC who have a hefty say even though they have no official function at the international federation.
Ahmed Al-Fahad Al-Ahmed Al-Sabah, the "self-suspended" president of ANOC, organiser of the Beach Games, is a case in point. The Kuwaiti sheikh, whose right-hand man at the Olympic Council for Asia (OCA) is heir to the FINA throne, "first vice-president" Husain Al-Musallam, once told Konstantin Grigorishin, the billionaire head of the International Swimming League: "You can talk to me: I run world swimming".
The Sheikh has no function at FINA. He also hails from a nation with no experience nor knowledge of world-class performance programs in swimming nor anything remotely like a world-class swim team.
His view that he 'runs world swimming' coincides with a large drop in European representation in FINA and a vast increase in the number of middle-eastern representatives on FINA Committees and Commissions supposed to bring expertise to the organisation when, in many cases, they have no expertise, their appointments purely political.
The immense frustration of many in swimming over such things has not yet translated to action from the obvious quarter, the leading domestic federations without whose swimmers there would be no FINA.
Gemmell notes the approach of USA Swimming when he says: "As far as making a public statement on raising objections to FINA, from my understanding USA Swimming has had more success when they try to work directly with FINA, rather than calling them out and forcing FINA into being defensive. But I do know that there frequently are objections raised and discussions being had between USA Swimming and FINA on these issues."
None of which helped to prevent races going ahead in waters over 31C. None of which has contributed to greater and long-overdue transparency in swimming governance, say critics.
TRANSPARENCY AND DISTRUST
That lack of transparency, say observers and critics that include senior lawyers and legal experts, has held hands with a long-established culture at FINA and its federations that contains discussions to 'in-house'.
The rule book actually forbids FINA staff and officials from raising a red flag once a "decision of the Bureau" has been taken. The rule book even holds that only the leadership of FINA may refer any matter to the Ethics Panel, with a twist: FINA's own legal advisers have pointed out that such a position stands in direct contradiction to another rule that states individuals can also lodge complaints with the Ethics body. When that clash came to a head in 2016-17, the FINA leadership decided that it, not the individual, had the last say.
The distrust that follows is only exacerbated when evidence is presented, as it has been, of moments when one might expect harsh words to have been exchanged between international federation and the world's leading domestic federation member only to find that no stand that reflects the athlete position has been taken by anyone at the table.
One observer close to USA Swimming said:
"Look, when a senior figure promises that they will raise hell with FINA over races going ahead in waters over 31C and then it emerges that the same man comes back from talks with FINA but can only say 'sorry, the subject didn't come up in conversation', then something is wrong. That just doesn't add up to doing your best for the athletes."
WHERE THERE IS A FEAR OF SPEAKING TRUTH
Clearly frustrated that athletes are having to think about safety when their minds should be on performance, Gemmell alludes to the fears of some in open water that if they kick back too loudly, they may find neither grace nor favour in the Olympic realm. He says:
"Where does that leave us? Open water swimming is a young sport – only added to the Games 11 years ago – still fighting for its seat at the table. It doesn't yet have the popular draw or history of pool swimming or marathon running. There is still the feeling that if we, the sport of open water swimming, make too much noise or complain too much, we'll lose the seat so many fought so hard to gain in the first place."
He concludes with a comment stacked with the honesty that athletes are, collectively and increasingly, embracing like never before:
"I love the sport, and I know there are plenty of others like me. But in my opinion, if we can't do the bare minimum to ensure the safety of our athletes, what are we doing at all? If we can't have consistently safe races, why have races at all? And if we continue to have unsafe races, it is only a matter of time until we have another tragedy that will do more to diminish the stature of the sport than any amount of 'complaining' might do."
NIGHT SWIMMING
Meanwhile, the IOC announcement of changes to the venues for marathon running and walking came with notice that there would be "no further venue changes".
In effect, the IOC and FINA and all others involved in the decision-making process have agreed that safety considerations made for runners and walkers at a cost of around US$310 million, according to the Japan Times, will not be extended to swimmers. And that despite the death of Fran Crippen, despite two inquiries that produced recommendations and led to rule changes.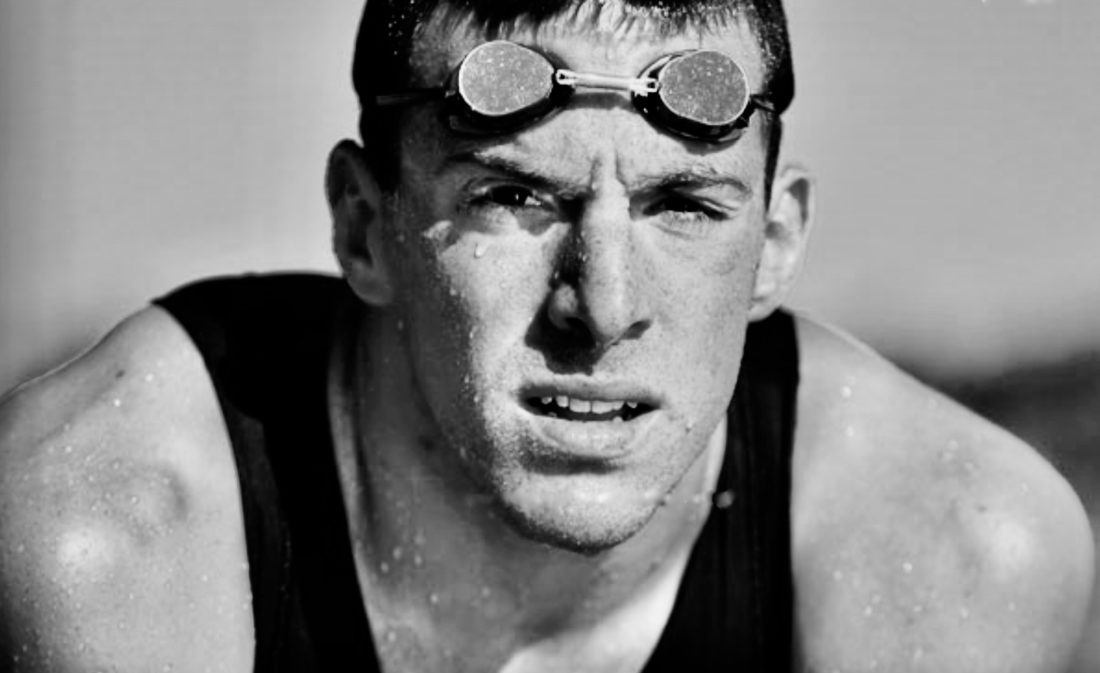 Where runners and walkers are granted a high level of certainty, swimmers are left to hope it all goes well on the night. And it may well be a question of night swimming: depending on the weather and water on the day in Tokyo, races could start anytime from 3am onwards, according to the public statements of FINA officials.
Fair to note that there is concern in the official ranks, too. As one senior figure close to FINA put it:
"Those rule changes made because of Fran are not worth the paper they're written on as long as FINA is party to allowing races to proceed when the rules have been broken."
For the record: FINA was sent questions on open water issues last month but those questions have joined more than 500 others, many on issues of athlete safety, that have elicited no response since 2014.