Ana Hopkin & Lewis Burras Take Sprint Free Crowns By Big and Smallest-Possible Margins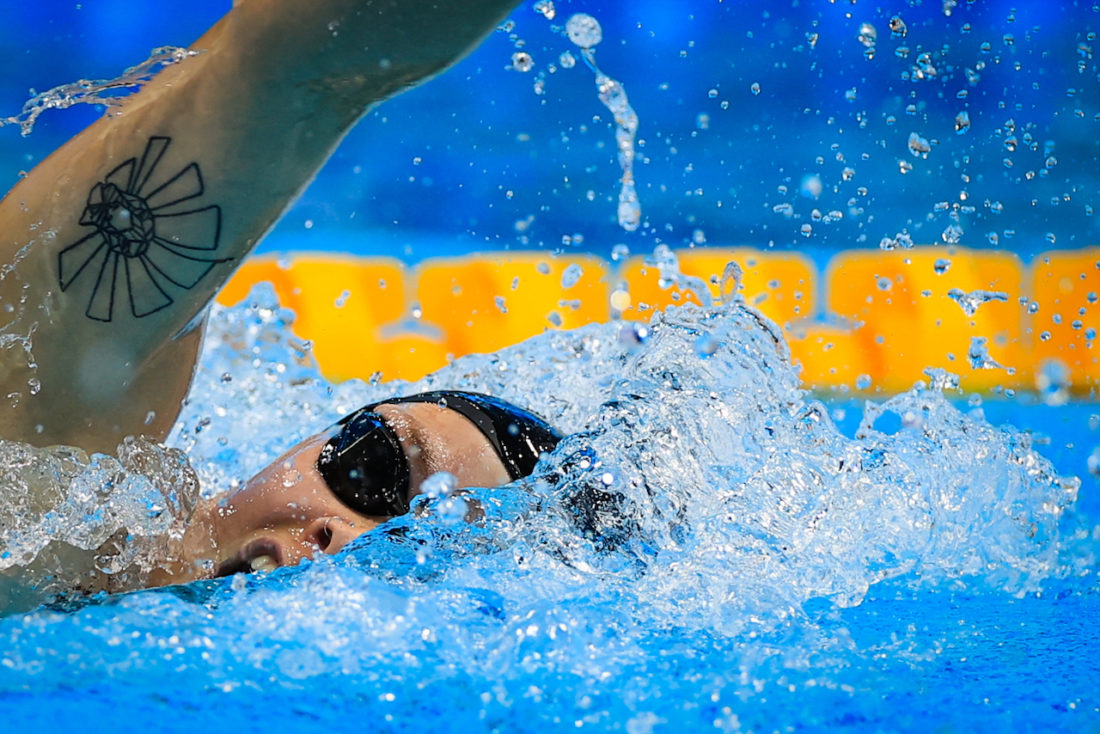 Olympic relay champion Ana Hopkin and Lewis Burras took the freestyle sprint titles, she by a relative ocean, he by the smallest margin possible ahead of Duncan Scott, on the third day of action at the British Championships in Sheffield.
In the men's 100m freestyle, the heat was on before Matt Richards clocked 47.72 in heats, with Great Britain Olympic 1-2 200 freestyler Tom Dean and Duncan Scott through to the showdown just adrift teenager Jacob Whittle, and Burras, fifth fastest through, on 48s.
Dean and Scott claimed gold with Richards at Tokyo 2020 as members of Britain's victorious 4x200m freestyle squad alongside James Guy.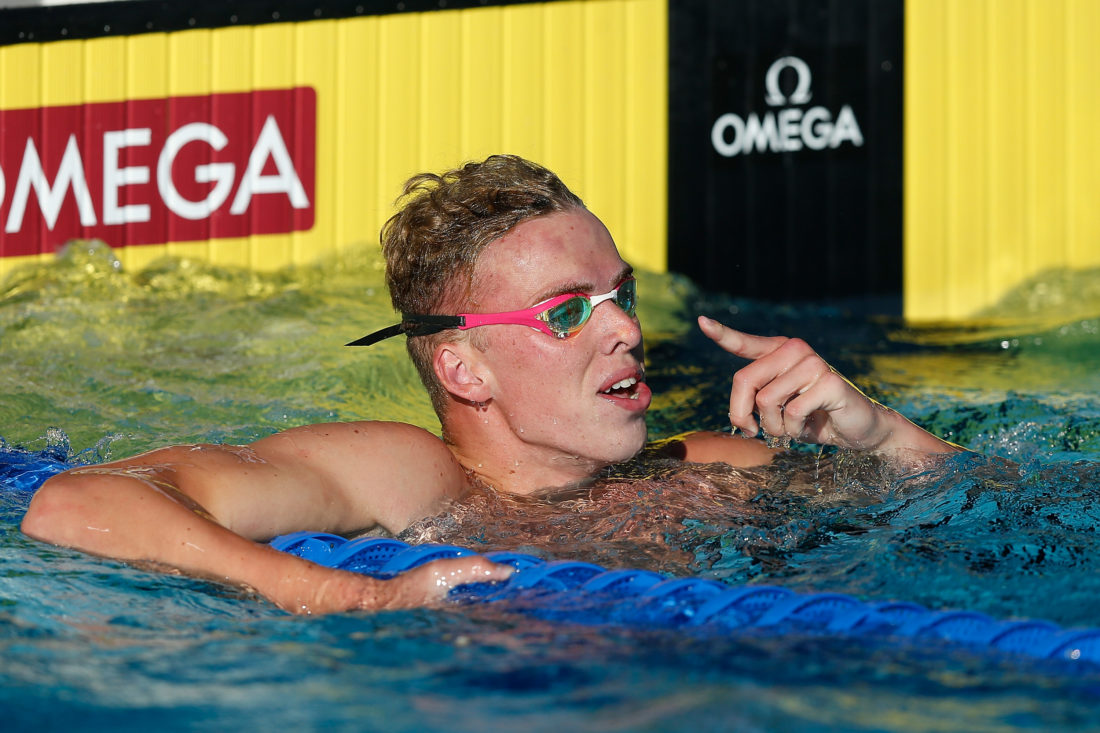 The final promised more than one sub-48 but fast as it was, just one 47 appeared on the board once more and the title went to Burras, of Repton, in 47.99. Just 0.01sec away on 48 flat was Scott, Richards 0.02sec further adrift, with Dean completing the top four in 48.32.
Fine racing and fine news for Britain's growing 4x100m freestyle force a year out from Olympic trials that may well produce the first domestic sub-48 top four in a British pool.
Burras won it on the first lap with a cracking 22.64 at the turn, Richards closest on 23.02, followed by Whittle, 23.25, Dean, 23/30 and Scott, 23.43.
Scott, the first British athlete across all sports to win four medals at a single Games, 1 gold, and three silvers, made up 0.78sec on Burras on the way home. He'd needed 0.80 for the win. Whittle, on 48.66, was the fifth of sene swimmers inside 49secs.
Olympic mixed medley champion Anna Hopkin set a sizzling pace for gold in the 50m freestyle on 24.51. The Loughborough sprint ace was followed on to the podium by
Rebecca Guy, of Bristol, on 25.30, and a fine prospect for the future, Eva Okaro, of Sevenoaks, a 16-year-old who was born in 2006, the year Hopkin's coach Mel Marshall claimed a record six medals (four silver, two bronze) at the Commonwealth Games for England. Okaro, who spoke to The Times last autumn as she made her way back from injury, took bronze in 25.36.
In other action, Daniel Jervis, of Swansea University, booked his ticket to World titles in Fukuoka with a dominant 14:46.95 title retained in the 1500-m freestyle. Closets to hime as
Tobias Robinson on 15:04.76.
The women's 200m butterfly final produced a fine tussle, the title retained by Loughborough's Laura Stephens in 2:06.62 to 2:07.33 for Emily Large, with Keanna MacInnes third in 2:08.05. Stephens had the edge from go to gold.
Day 2 – A First For Joshua Gammon & Coach Andrei Vorontsov
Sometimes a first for a swimmer is a first run a long while for a very experienced coach with decades of contribution and success in the vault.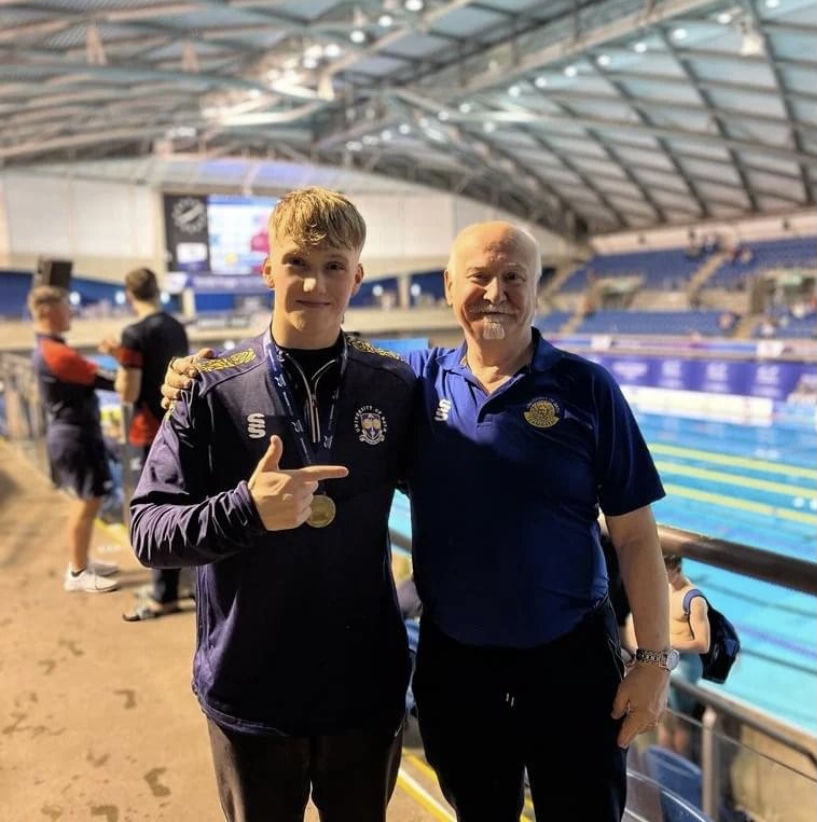 When Bath University's Joshua Gammon, who leaves his teenage years behind this season, stunned the opposition for a maiden British title with a 1:58.88 effort in the 200m butterfly, his coach Andrei Vorontsov celebrated a national title in Britain for the first time in 24 years.
Gammon wiped 2.2sec off his personal best for the win ahead of fastest qualifier Thomas Beeley (University of Aberdeen), on 1:58.99 for silver by the close of battle. The bronze went to 17-year-old Reuben Rowbotham-Keating (City of Manchester Aquatics) in 2:00.83.
Speaking through British Swimming, Gammon said: "It was a bit unexpected, but I just cleaned it up a little bit, sorted my technique out, my turns and other little things and it paid off which is brilliant. The 200m Fly is just the start for me, I've got the 100m and 50m Fly coming up so it's nice to get that big one out of the way and then focus on the shorter sprint races."
In the 100m backstroke finals, Medi Harris (Swim Wales High Performance Centre) and Oliver Morgan (University of Birmingham) took gold, in 59.82 and 53.92 respectively, Morgan after a thumping best time of 53.77 in heats.
In both finals, the bronze went to an Olympic medallist from Tokyo 2020 in 2021. Harris was followed by Lauren Cox and Kathleen Dawson, European champion and mixed medley Olympic champion and backstroke finalist in Tokyo making her way back from injury.
Cameron Brooker and Olympic 200m bronze medallist Luke Greenbank completed the podium behind Morgan.