Alice Dearing Delighted To Be The First British Black Woman To Swim At The Olympics After 'Decades Of Institutional & Cultural Racism'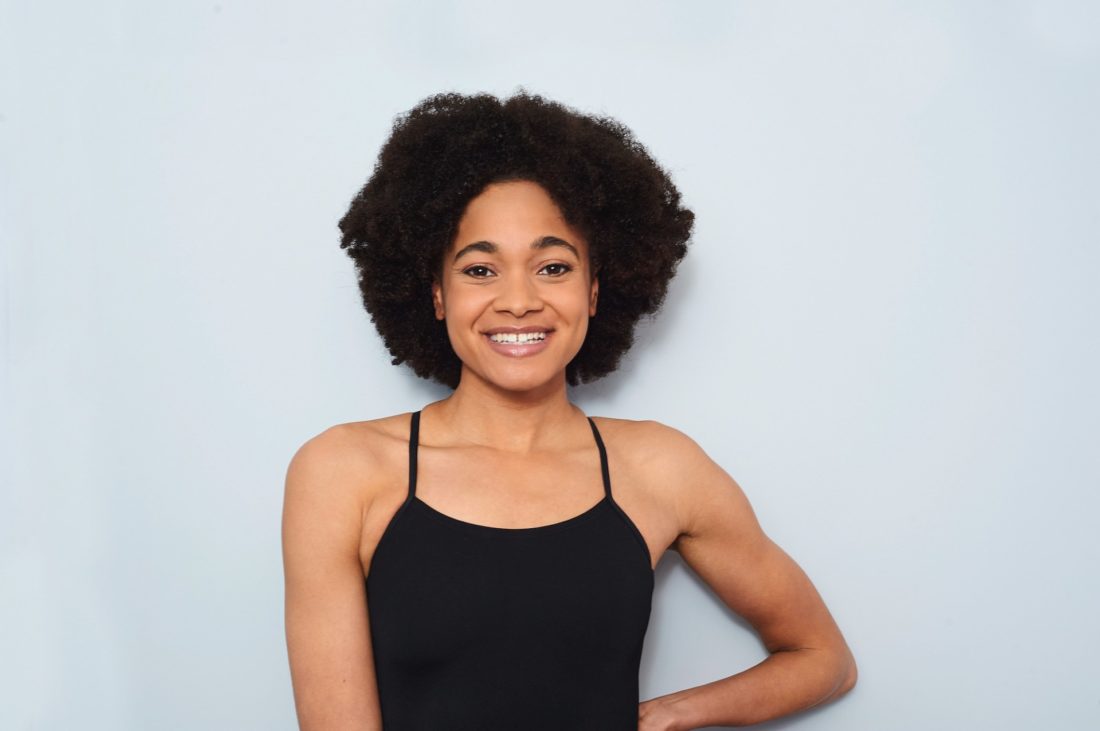 Alice Dearing has two key reasons to be cheerful about becoming the first black woman to be selected to swim from Great Britain at the Olympic Games: delighted at being "the person to break this barrier", she is also happy to report that "decades and decades of historical and cultural racism" are coming to an end in the pool.
On the day she was named as a member of the Great Britain team for Tokyo 2020 (along with Hector Pardoe, a feature on whom is coming soon), the 24-year-old Dearing, who will battle over 10km on August 4 at Odaiba Marine Park in Tokyo, told British reporters on a Zoom call: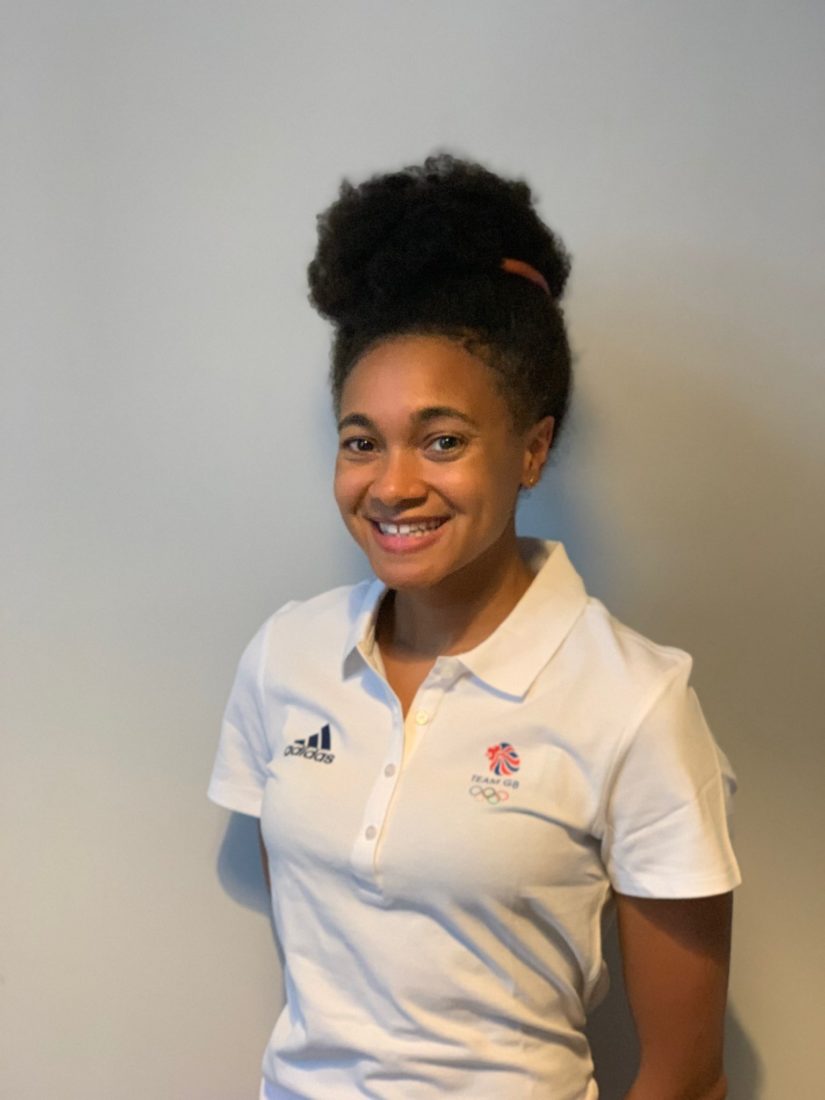 "I'm really happy that I've been the person to break this barrier, it's a really exciting moment for myself and black history and black culture. At the same time it's such a shame it took until 2021 to get to this point. We had Paul Marshall in 1980 who was a fantastic swimmer and the first black person to represent Britain in swimming at an Olympics, so to have a 40 year delay to get a woman on the team is a bit of a shame, but I also feel that it's now a barrier that has been broken and we can really start to take steps to move forward, both the aquatic community and the black communities around the world to make sure this doesn't come an issue again, and to get more black people into swimming."

Asked why she thought there were so few black people in swimming, she added:

It's decades of cultural and institutional racism which has sadly seeped into the swimming community and swimming in general for quite some time. In my lifetime I've had a very positive experience in swimming. I have been a victim of some instances of racism but it hasn't stopped me from swimming. However, back in the 1960s I've seen those images of a black woman in a swimming pool and a white man pouring acid into the swimming pool while she's there, and there were instances where black people were just outright banned from swimming pools, so it's not really a surprise that we get to 2020 or the 21st century and we see these issues occurring and there's a lag of black people in swimming, because it's just been decades and decades of historical and cultural racism. This sounds really negative.. but I'm really hoping things can start to move foeward and people can look at swimming and think it's not just a sport meant for people of a certain race, it's not exclusive for anybody it's inclusive, and black people can swim. These sterotypes surrounding bone density and floating, myself and the Black Swimming Association are looking to do research to disprove these claims, and create real information on how everybody can swim. It's an exciting future and I'm really happy to be a part of it all.

Alice Dearing – image courtesy of the BOA
Dearing, a co-founder member of the Black Swimming Association, said she had had a largely positive experience in swimming barring some horrid incidents. When asked if she felt there was still racism in the pool, she felt that everyone working in the aquatic sector was "very much behind wanting to make swimming diverse and inclusive". There were still mountains to climb because of the appalling challenges of the past and some issues that remain as barriers to black people swimming, be that for health and leisure or in pursuit of performance sport, but Dearing felt that swimming was on the right path. She said: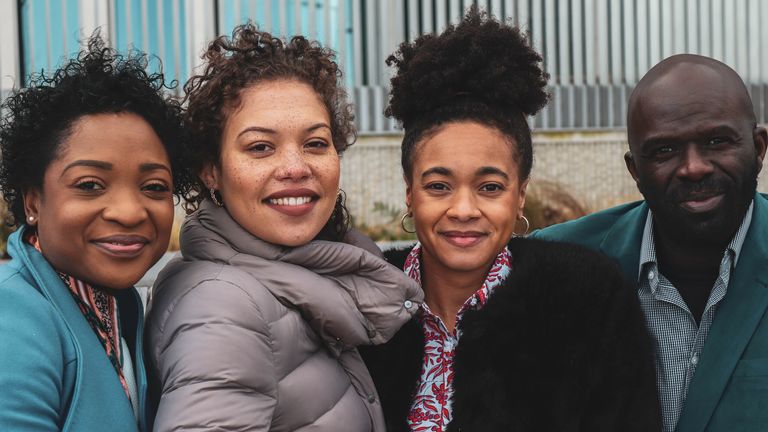 "It's just a shame it's been so many years where black people have been excluded from it So you get a situation where the grandparents weren't involved in swimming, they never learned to swim, they never took their children to swim. Their children never took their children to swim. And you have a generational issue where whole families just don't know how to swim because they've never felt they needed to, they exercised the water-safety that staying away from the water is the best form of water-safety, and we're trying to flip that on its head and say, you should learn to swim, it is a life skill that's so important. But I don't think the community or institution is racist at all. It's just creating the right avenues to connect the institution to communities that have in the past been excluded because of the racism."

Alice Dearing – photo, with fellow founding members of the Black Swimming Association – (l-r) Danielle Obe, Seren Jones, Alice Dearing and Ed Accura, courtesy of British Swimming
Dearing earned her ticket to Tokyo with a fourth-place finish in a tight shoal of four out at the helm of a race of 47 the Olympic qualifier 10km held in Setúbal, Portugal, last weekend. That effort made her the first black woman from Britain to make the Olympic swimming team. A couple of men had blazed a trail before her: Kevin Burns, in 1976, was Britain's first Black male Olympic swimmer. He was followed by Paul Marshall, who competed in the 1980 Games in Moscow. Dearing is only the third black swimmer to make the Olympic squad since it all began in 1896.
The women joined the party in 1912. A huge breakthrough. Some barriers take longer to break down. It was 19876 when Enith Brigitha, of The Netherlands might have been the first black woman ever to claim Olympic gold. The GDR's State Plan 14:25 doping program stood in the way and a further 40 years went by until American Simone Manuel, with joint gold in the 100m freestyle at Rio 2016, became the first black woman to claim Olympic gold. As events in 2020 showed, the issues are far from over.
Dearing has said: "If I can inspire one little black girl or one little black boy, anybody, to get into the water and give it a try, I've done myself proud, genuinely. That is the aim in it all."
Role models. One of the key campaign areas of the BSA is "Blacks Can Swim". Role models help prove it, while the association is commissioning research to show that the old myths are just that: black people have heavier, denser bones and that's why 'they can't swim' and other such nonsense.
Tell that to Brigitha, Manuel, Anthony Nesty, Cullen Jones, Alia Atkinson, Arianna Vanderpool Wallace and others, including Canadian Josh Liendo, at 19 onto the Olympic team this week with, for example, a 48.1 blast over 100m freestyle.
Dearing grew up admiring Alia Atkinson, of Jamaica, and Arianna Vanderpool-Wallace, of Bermuda. She recalls watching them on the television in competition and saying to her mother "mum, mum, look, there's a black woman" and excelling, too."
Tears well up in her eyes as she recalls the happy moment when hope was alive and kicking. It was similar when Manuel triumphed in Rio in 2016 and Dearing was dreaming of making the Olympics one day. She dreams no more, nor does Britain have to wait any longer for a barrier to black women in swimming to be broken.
Her swimming career began when she joined Oldbury Swimming Club in her hometown of Birmingham in England at eight years of age. Her brother was then 13 and a swimmer, too. They loved watching swimming on the TV, too, and not just because of the odd Atkinson who popped up. As Dearing once noted when asked by my colleague Liz Byrnes: "Therese Alshammar (the Swedish sprint ace): I absolutely loved her, she was my idol. Whenever she came out she was always smiling and she just looked so happy to be racing and to be competing. She always had this nice aura about her I thought … She has always seemed like a really nice person."
Among men in global waters, Suriname's Anthony Nesty made history in 1988 when he won the 100m butterfly ahead of American Matt Biondi, now the head of the International Swimmers' Alliance, which will represent athletes at the dawn of a professional era in swimming. Nesty has long been a coach at the Florida Gators and for Tokyo this year has placed another generation of swimmers on Olympic teams from more than one country.
Dearing, a former World junior open-water champion, is only the second black woman ever to race for Britain at any level, after Achieng Ajulu-Bushell, who raced for Kenya at the 2009 World Championships before switching to Britain and in 2010 racing at the European Championships and, for England, the Commonwealth Games.
After booking her ticket to Tokyo, Dearing said: "I'm really excited, relieved, grateful, it's a huge mix of emotions. I can't quite believe it, I've been daydreaming about this day for the past year and a half, ever since the first lockdown came in. So to have the day arrive, have everything fall into place, thankfully, have such a great team around supporting me, to get in, swim to my potential and qualify the Olympic Games place is just a bit surreal right now, I can't quite process it. It'll probably take me quite a while to sleep tonight! I'm just so grateful to everybody who has helped me along the way, everyone who has believed in me, encouraged me."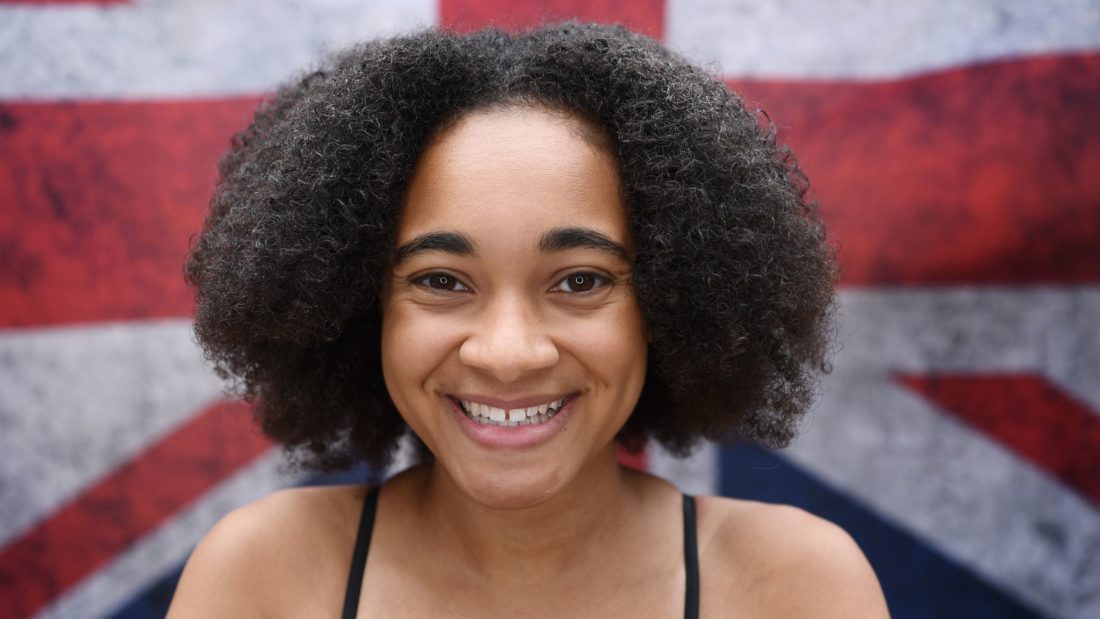 "When I was younger, I never really thought about being an Olympian – I thought 'oh wow, it would be so cool', but I knew how much hard work went into it and honestly didn't think I was cut out for it. So I'm really proud to have proved myself wrong, in a way, and to achieve beyond my wildest dreams. I was happy to make nationals, I was happy to make regionals, I was happy to make counties – and to be put up for selection for the Olympics, it's an incredible achievement and I'm so relieved and grateful and happy for everything I've invested."
Dearing, who is coached by Andi Manley at Loughborough, hopes that her pioneering swim in Tokyo will help to inspire more black youngsters to opt into swimming. She said:
"I really hope they can look at it and realise there are so many sports out there available to them. You don't just have to go into athletics or basketball or the stereotypes around black people in sport. There's so much more open to you, and swimming is just one example. There are other sports where there are barriers still to be broken, or historically certain races have not been expected to be a part of it. So I'm really hoping people just look at me and think I'll just go and learn to swim 25 metres. You don't have to be an Olympian or an Olympic champion or anything like that. I just think everybody has a right to learn."

Alice Dearing – image, video still, courtesy of Sky Sports
Dearing is aware of the International Olympic Committee ban on protests of a "political nature" but believes there are "other ways to get my message across:, including via the platform she has in the media, on social media and in her role with the BSA.
I note that the news on the day she makes history includes new research from the Australian National University that shows how Aboriginal and Torres Strait Islanders who experienced discrimination suffered poorer health and wellbeing as a result.
It is the first time researchers have proven experiencing racism was linked with poorer mental and physical health, and cultural wellbeing. The study analysed data from more than 8000 Indigenous Australian adults from the national Mayi Kuwayu study, collected over two years. 
I asked Dearing if she could explain to a bunch of white blokes (all reporters on the call fit the description) what it felt like to face adverse or edgy comment, judgment or discrimination purely because of race. Her bright and heartfelt answer was this: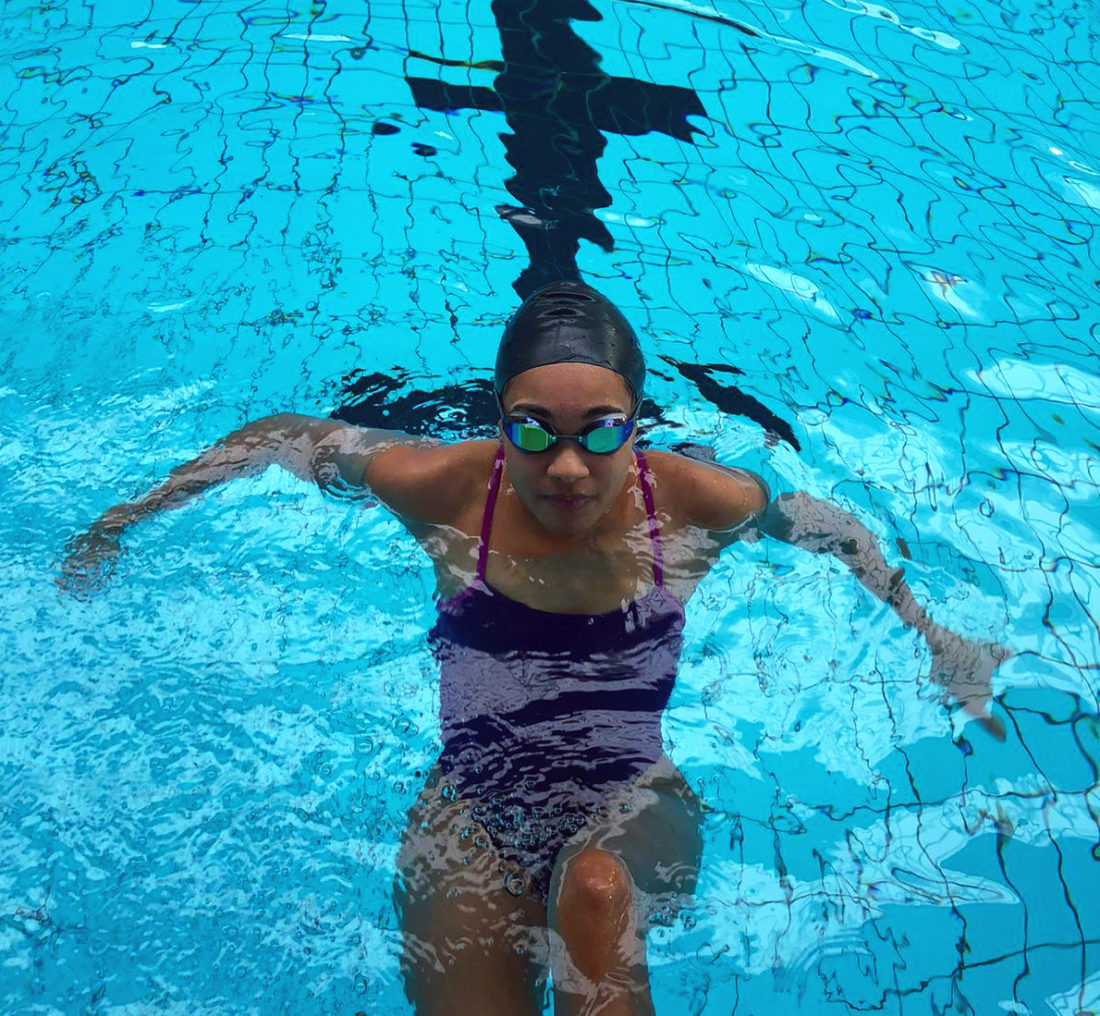 "It's heavy. It's a heavy thing to have to even just think about [it] … if something happens where a person isn't in any way trying to be racist, there's always something in your mind that makes you think 'well, is it because of my race'. And, it's a horrible thing to have to think that and while I can't speak for other people of colour, I definitely feel like that sometimes 0 and then you question yourself … 'am I victimising myself; and I using my race as a … not weapon, but as something to …"

She breaks off, not finding the precise words she needs to convey the depth of feeling and the chain of thought that can lead to depression and unhappiness. She adds:

"It's just so negative. "It's bad energy. I'm happy to say that I'm someone with a happy outlook on life but sometimes you hit instances, in the news, in the media, and then you feel the weight come on you. The best example at the moment is Meghan Markle sometimes I want to think it's not all because of her race but its just that you can't help but think it … whether sometimes its related or not, it just how it feels. The short answer is that it's very heavy sometimes.Whatever we can do to alleviate that … by having conversations with black people, discussing why something is anti-black or anything like that [the better]; just educate people on how we feel, that's very important and powerful. Listening to us is key to that.

Alice Dearing
Talking to Ed Accura to talk about the possibility of the BSA on the way to its foundation was, then, a very positive twist in the tale. Here was a chance to talk about what needed to change, how it might be changed, and how change relied on all people of all races. Says Dearing: "When we all got together and started to have these discussions it was so exciting for us all because we were four very different people from four very different backgrounds and involvement in swimming."
Seren Jones is a fellow elite swimmer, while Ed Accura has just learned to swim himself and has done more than any other Briton to take the mantra of "Blacks Can't Swim" as a challenge to the black community itself in an effort to educate, raise awareness and have a big impact on cultural shifts required. Then there is Danielle Obe, whose "daughter was struggling with her hair when she was swimming".
"To get us all together with very different perspectives and all decide that we were facing the same issue was just so reaffirming," says Dearing.
Encouraged by her boyfriend, the former Loughborough swimmer Rob Griffiths, and her father, Dearing reached out to Accura on Twitter to see if they might talk about taking his "Blacks Can't Swim" campaign further. They were joined by Jones and Obe and the BSA was born in March 2020 in partnership with Swim England just as the pandemic got rolling.
The group has worked on apace. Positive narratives are what Dearing and Co are looking for. A reporter raises Eric the Eel (Eric Moussabani), whose nickname was granted to him by me, back at Sydney 2000 in The Times newspaper. Had his story helped or hindered the cause of black swimming?
She points out that Eric got much quicker in recent years, like 50 or so seconds quicker than his Sydney 2000 time over 100m freestyle. His time would not make the A cut for women at Tokyo 2020 but any 100m free at around the minute mark is a decent effort and Dearing says that represented "such a great peak to that story". As long as the narrative was positive, as it was in The Times all those years ago, when fun was mixed with respect for a man who had learned to swim not long before his Olympic odyssey, then Eric the Eel could be seen as having helped. It was about telling folk: "Yes, Blacks Can Swim" but "No, not just for racing and winning". Health, participation and safety were just as important, perhaps more so.
Dearing And The Negative Experiences
Alice Dearing has spoken about the negative experiences of growing up a black swimmer. She recalled an incident of racist abuse when she aged 17 by a coach who called her "a skinny n-word". She was prepared to "laugh it off" only for her own coach to intervene. Today, she praised British Swimming authorities for the way they handled the matter. That was just one of many incidents down the years. She once told my SwimVortex colleague Liz Byrnes: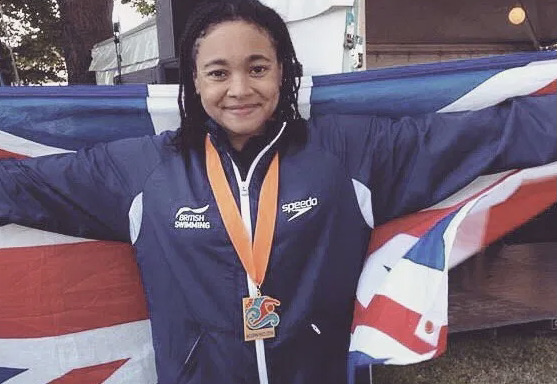 "I remember parents coming up to my mum and saying 'we didn't expect Alice Dearing to look like that.'

"We just always thought it was because I was small and over the years I have thought about it more and more and I was like the amount of people that said that to my mum and that said to me there is no way it was because I was small.

"I was a nine-year-old girl – I think I'm meant to be small!

"It got to the point – we just laughed it off – but the more I thought about it I was like I think black parent, mixed-race daughter turned up to open meets and especially with a very white-sounding name like Alice Dearing.

"Probably looking at the programme and then seeing me behind the blocks and then me talking to my mum later on and just being shocked."

"It's very interesting because I come from a very diverse area, I come from Birmingham. Suddenly you go to swimming pools and swimming clubs and that diversity just gets washed out. Obviously there are the cultural stereotypal issues behind it – but I was always confused by it."

Alice Dearing – courtesy of British Swimming
Alice To Date …
Alice Dearing has "never thought or talked about medals" in Tokyo but equally, she hasn't ruled them out, either, in the sense that to be in the Olympic fight and fray in open water automatically means that you have reached a standard capable of doing damage on any given day.
Dearing made her GB debut aged 16. It was 2014 and she finished fourth in the 7.5km at the world open water juniors before claiming bronze a year later at the European juniors. That same summer, she raced in her first senior World-championship battle, finishing 23rd over 5km.
A year on and she celebrated the world junior open water title in Hoorn, the Netherlands. Budapest and Gwangju World titles followed in 2017 and 2019 respectively, her finishes ranging from 5th to 12th.
Here comes Tokyo 2020 – and in one big sense, she's already a winner.