Adam Peaty Wants UK Swimming Pools & Leisure Centres To Stay Open "At All (financial) Costs"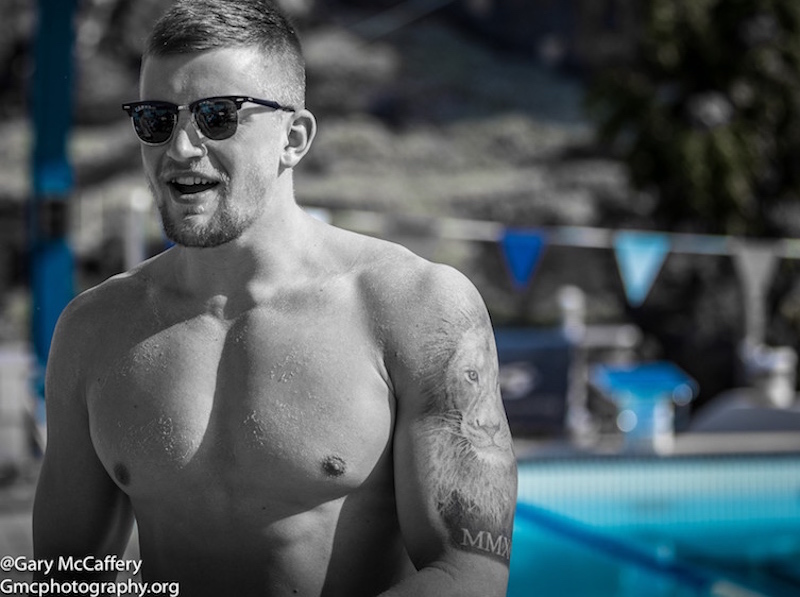 Adam Peaty wants pools and leisure centres should be kept open 'at whatever (financial) cost' in Britain, in the face of a UK Government plan to close down facilities in high-risk COVID-19 areas.
The Olympic 100m breaststroke champion was speaking on the eve of the first matches in the International Swimming League's Season 2 and related Solidarity Camp in Budapest.
He had heard UK Prime Minister Boris Johnson announce that new local lockdown restrictions in areas of high novel coronavirus COVID-19 transmission could stretch to pools and gyms, pending discussions with local leaders before decisions are made.
Leisure centres, with pools and gyms, have already been closed in Liverpool and Merseyside as part of the measures to help curb the spread of the virus.
Adam Peaty – "It's more important than ever that we can keep these streams open for people to release anxiety and get a little bit of an endorphin rush"
Peaty told BBC Breakfast that he believed pools and leisure centres should be kept open, "… especially as we go into the winter months now, people need a place to go safely." He added: ""Firstly everyone has to be safe and make sure we do not increase the R rate. Secondly, we have to make sure people have access to these facilities.
"Not everyone can run, not everyone can walk, not everyone can swim in open water. It's a very small percentage of the population that can do that so we have to make sure that, at whatever cost, we keep the leisure centres open and keep it safe. We have plenty of experts back home. I don't want to just be another voice but I know exactly how much sport can help people. It's more important than ever that we can keep these streams open for people to release anxiety and get a little bit of an endorphin rush."
In the House of Commons this week, MP Bob Seely (Isle of Wight) asked his fellow Conservative Steve Barclay, a post-Brexit pick who has served as Chief Secretary to the Treasury in the UK since February this year, if there was "any specific evidence that swimming pools and gyms are centres for COVID transmission".
Had there, he continued, "been any research done on rising obesity and falling fitness levels and the effects of unemployment caused by the closure of gyms and pools, which is now happening in parts of the UK?"
Barclay did not answer to whether there was evidence of pools and gyms being 'centres of transmission".
He said: "That's slightly more of a health question than an economic one … but the opinion of the Chief Medical Officer (Professor Chris Whitty) and the Chief Scientific Officer (Adviser – Sir Patrick Vallance) is that those businesses do carry significantly more risks and that is why in the guidance issued they have been harder hit."
Barclay did not finish an important thought when he stated that those two senior officers think swimming pools carry "significantly more risk". More risk than what? Hairdressers, schools, restaurants, pubs, clubs, supermarkets, busses, trains? Nor was there any detail about the type of risk: the water, the air circulation system, the changing room… ?
The lack of detail and skirting of the "centres of transmission" question left swimming listeners and observers wondering what science and evidence the UK Government was actually listening to when it came to swimming pools.
Dubbing the Government's direction of travel – namely, the closure of pools and gyms in high risk areas facing new lockdown orders – "short-sighted", Swim England chief executive Jane Nickerson said it would be a short-sighted and pointed to research carried out by ukactive showing that the prevalence of coronavirus in swimming pools, leisure centres and gyms is "extremely low".
The findings reported last month by the ukactive team showed there have been only 78 confirmed Covid-19 cases among more than 22 million visits since facilities were given the go-ahead to reopen.
Swim England noted: "Data was collated from more than 1,500 facilities between 25 July and 13 September – with the number of cases per 100,000 people being measured at 0.34.
"The reported cases represented incidents where public health authorities have informed operators of a positive result within a certain time period of a user visiting a facility – rather than indicating transmission in the leisure centre environment specifically.
"In addition to those 78 positive cases traced to customers who have used a facility, there have been only 38 cases among members of staff."
Sport In Our Communities Inquiry
Meanwhile, the UK Digital, Culture, Media and Sport Committee today announced a new inquiry: "Sport in our Communities".
MPs are to examine risks to survival of community sports across the UK, the COVID-19 pandemic having exacerbated and highlighted issues already in the system.
The DCMS announcement noted:
"The financial viability of our community sports clubs is in doubt, with many at risk even before the pandemic and ensuing lockdown measures. Venues that acted as social spaces have lost revenue from bar spend and hire fees as well as gate receipts. The loss of our local teams risks the loss of sports facilities, social clubs and community centres, not to mention the damage to health and wellbeing.
"Sport in our communities will consider sports governance and funding across a range of activities that fall under the respective remits of UK Sport and Sport England. The predecessor DCMS Committee concluded that the current football business model was "not sustainable", while rugby league, rugby union, cricket and swimming are among those described as being in a perilous state."
MPs will examine the case for elite professional sports to support the lower leagues and grassroots.
The thought is not new to the world. Growing up in the 1970s in Portugal, this author recalls a similar model all those decades ago: at F.C Porto, the elite football club contributed to the overall running of a sports complex that housed swimming, volleyball, handball and other sports teams. Basically, the wealth of the top-end of sport filtered down to help sports with differing costs and budgets and revenue potential.
The DCMS inquiry announcement noted: "MPs will seek to identify specific action required by ministers to guarantee the future survival of the community sports sector.
"The DCMS Committee is calling for evidence from sports bodies, researchers and organisations involved in the community sports sectors."
DCMS Committee Chair Julian Knight MP said:
"We've heard a lot about Covid's impact on elite professional sport but we want to shift the focus to our communities – our venues, clubs and local teams, who play football, rugby or cricket.
"Grassroots sport has been hit particularly hard by lockdown and concerns over public health. We cannot take for granted the survival of clubs that offer so much to the people who engage with them and support them.
"We'll be looking at the what help is needed now to safeguard sports clubs especially those whose viability was in doubt even before the pandemic. We'll be questioning the organisations whose role it is to actively support them and asking when it comes to spending public money, how far up the ladder should community sport come?"