Adam Peaty Wades Into Dancing: No League Roar As Olympic Champion Joins TV Hit's Latest "Strictly" Season In Post-Tokyo Break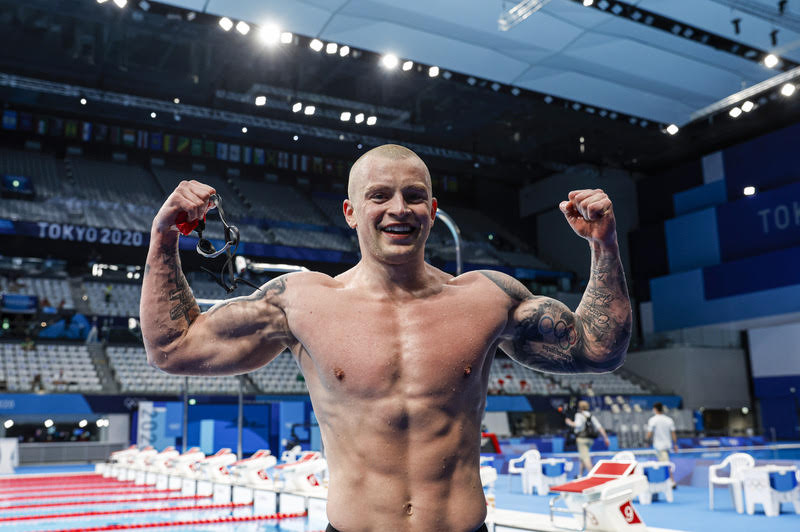 Adam Peaty, who at Tokyo 2020 became the first British swimmer ever too retain an Olympic title when he dominated the 100m breaststroke final for a second successive Games, is to take time out of the water, bypass the Swim League and make some serious money by signing up for the latest season of the TV hit series Strictly Come Dancing.
The 26-year-old swimmer claimed the first gold of Tokyo 2020 for Britain across all sports with a 57.37-seconds blast as the only man inside 58sec ahead of the only other man whose ever gone inside 58sec, Arno Kamminga, of The Netherlands.
Peaty, the World record holder over 50m and 100m breaststroke, eight-times World Champion and a pioneer of pace that has taken the slowest stroke significantly closer to the world-record pace of all three other strokes over 100m than it has been in any of the past six decades, will be on British screens dancing through the autumn and winter this year.
His Strictly choice means that there will be no Peaty racing for London Roar on International Swimming League duty for Season 3. The swimmer will make a steady return to training when the filming for the series is over in readiness for a 2022 racing season stacked with options: World, European Championships and a home Commonwealth Games in Birmingham the top of the tree.
On joining Strictly, Peaty, who in November will bring out a book "The Gladiator Mindset" and had said before Tokyo that he would take some time away from the pool before getting back to hard work, said: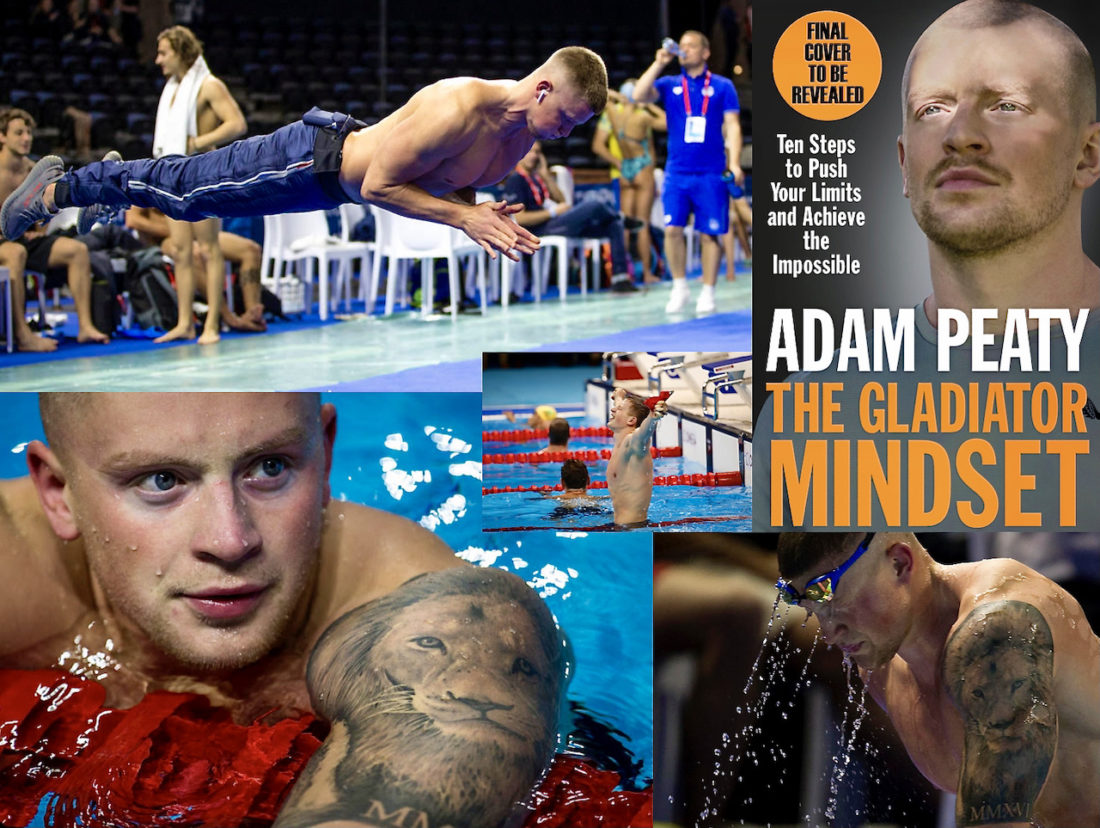 "I think this will come as a surprise to a lot of people, but I'm so excited to finally share the news that I'll be joining Strictly this year. I'm really looking forward to doing something totally different and challenging myself away from the pool. I'm hoping my competitive nature is going to compensate for my dancing abilities!"

Adam Peaty – images: how to push your limits, embrace the Roar in you and make the impossible possible – Adam Peaty The Gladiator Mindset will be published on Remembrance Day, November 11, 2021

– all images barring draft book cover by Patrick B. Kraemer
Born in Staffordshire in 1994, Peaty is the youngest of four siblings born to Caroline and Mark Peaty. As a toddler, he had a fear of water and would not even sit in the bath because he and had a fear of water. Now, he's one of Britain's greatest Olympians.
This past week, he called for the return of the TV classic series Superstars on social media so that the best of Britain's Olympic athletes could test themselves against each other, men and women, across a range of athletic disciplines and skills.
The judging panel for Strictly this year will be Shirley Ballas, Craig Revel Horwood, Motsi Mabuse, and Anton Du Beke.