Adam Peaty Voted Sportsman Of Year By UK Sports Journalists As First Swimmer To Win Since David Wilkie in 1975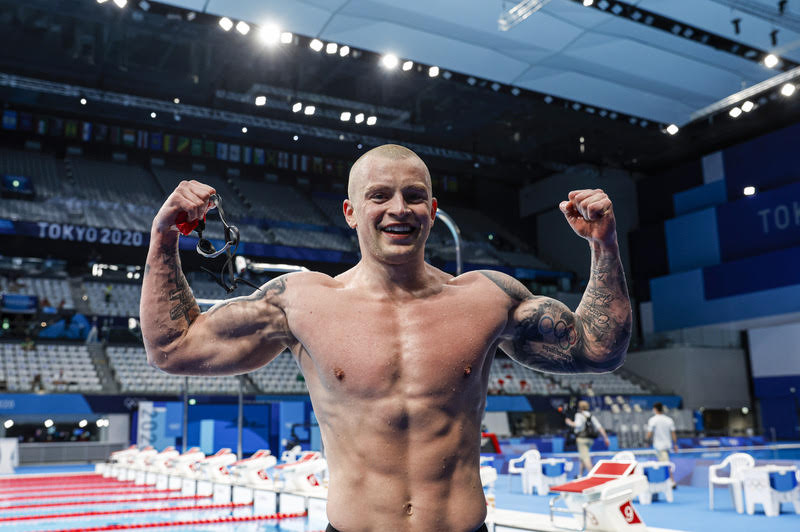 Adam Peaty has scooped the UK's Sports Journalists' Association (SJA) Sportsman of the Year Award for a sensational 2021 season in which he became the first British swimmer to retain an Olympic swimming title, underpinned TeamGB's record success at Tokyo202One with exceptional leadership, made history in the European pool and roared in the realm of the Athlete Voice.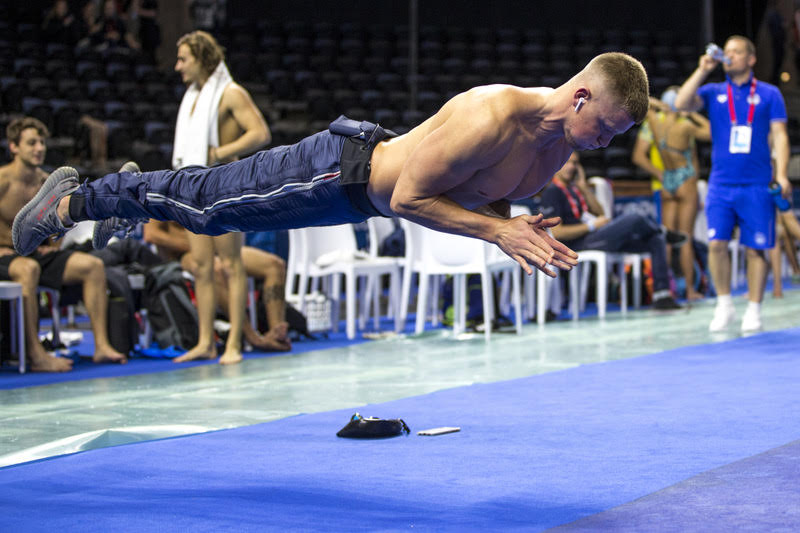 Peaty, who retained the 100m breaststroke title in Tokyo in July with another dominant victory, claimed a second gold with teammates in a sensational demolishing of rivals in the inaugural 4x100m medley relay, and celebrated silver with mates in the men's 4x100m medley at the end of nine days of racing, is the first British swimmer to win the SJA crown since 1975, when David Wilkie claimed the 100m and 200m breaststroke world titles a year before he celebrated the Olympic 200m breaststroke title as the only non-American winner in men's events in the pool at the Montreal Games.
When Britain celebrated its best Olympics in the pool ever back in July and August in Japan, Peaty was singled out for praise by head coach Bill Furniss for his leadership, not only during battle but in the camp days of preparation back home: Peaty was key to Tom Dean's decision not to go off to college in the U.S. but stay in Britain, Join the performance team and coach Dave McNulty at Bath and "do it the British way".
Peaty, coached by Mel Marshall at Derby SC and then the performance centre at Loughborough University, was delighted to be recognised:
Interview beyond award:
Peaty, 26, not only excelled in the water once more this year, seven years into an unbroken run of victories over 100m breaststroke in long-course international championship waters and in a season that saw him claimed four titles for the fourth successive European Championships: 16 races, 16 golds, a record of records in the continental history of his sport.
Among athletes speaking out on issues of welfare, exploitation, fairness and the impact of poor governance, Peaty has placed himself on the front line time and again.
This week, the swimming ace, who has urged athletes racing at the International Swimming League despite the fact that monies due have yet to be paid, spoke to Members of Parliament in the UK about the funding model for athletes and how and why he believed talent was slipping through the net because lower-income families could simply not afford to keep their kids in sport.
Peaty's own family and swimming history and how it came about is the very model of why he is right.
In coverage of Peaty's qualification for the Tokyo Games, SOS included this:
Fears overcome, a school swimming gala led to Dove Valley Swimming Club at the age of 10 and four years later one of Marshall's friends suggested he try out at City of Derby. It was not an auspicious start with Marshall less than impressed by his freestyle.
"He was in the third lane with the 11-year-old girls," she recalls. But then I saw him do breaststroke and I thought this kid's good. He raced at regionals and I saw a real racer in him. He went from strength to strength."
He concurs: "When Mel first saw my freestyle I think she was threatening to throw me out. I didn't blame her. I came from a small club but that small club gave me the stepping stone to Derby.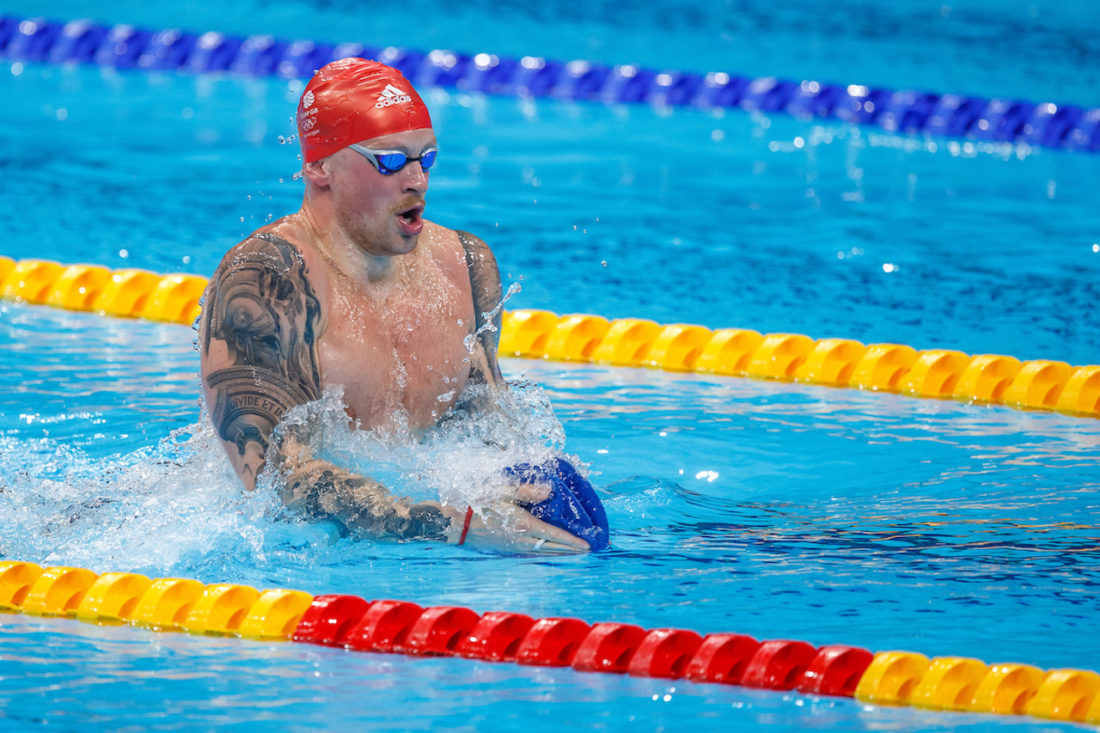 "As soon as she saw my breaststroke I think it was a game changer: she saw the potential in what I could do. The freestyle was a really bad stroke."

Adam Peaty – photo by Patrick B. Kraemer
There were also practical considerations. His father Mark does not drive and so the onus was on his mother Caroline on top of her work as a nursery manager. Peaty recalls: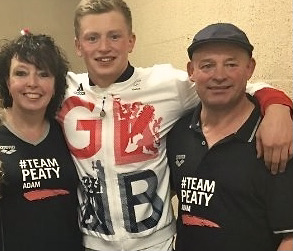 "My mum was like 'there is no way we can do that. "Financially it was a lot to spend on petrol – about £100 a week – and she works as a nursery manager on the other side of Derby near Stoke. I was used to walking down to the pool – twice a week – and it was a massive change financially and lifestyle-wise."

Adam Peaty – photo, with his parents Caroline and Mark at Rio 2016 – by Craig Lord
There was a team effort with Marshall and others all pitching in to make sure he could get to training at Repton School and latterly twice weekly at Loughborough. Eventually – with help from Marshall – he bought himself a car, christened the Red Stallion. He acknowledges the difference that has made to all involved.
"That has helped my parents," he says. "What has changed this season is that I was able to get every single session in. Last season I was relying on my mum to get up in the morning. Some mornings she'd had a really hard day at work and couldn't get up. This season we've got rid of that factor and the times have shown that I haven't missed a single session. We pulled it through and here we are."
So started the Marshall-Peaty partnership but before long there was a testing moment when the teenager didn't want to use fins during one session and walked out. A moment that both coach and swimmer remember well. Later that day he left a voicemail on Marshall's phone: "I'm sorry!" For his part, Peaty confesses:
"I don't know if Mel has told you about the swearing. I said I wasn't doing it: I stormed out. I don't think we've had an upset since."

Adam Peaty – image, Mel Marshall
Who Peaty Pipped For The SJA Honour
Heavyweight boxer Tyson Fury and seven-times Olympic cycling champion Jason Kenny completed the top three in the race for the SJA Sportsman of the Year, part of an annual awards ceremony that dates back to 1949.
The SJA honour for the 2016 and 2021 champion follows a string of awards in Britain that overlooked Peaty, including BBC 'personality of the year' shortlists and other awards in the UK that speak to words such as 'personality' and 'if the face and trend fits' and are not based purely on the actual result earned on the biggest occasions in any sport.
UK sports journalists showed their editorial skills in a vote for Peaty as top man and US Open tennis champion Emma Raducanu as Sportswoman of the Year. They were the two single most outstanding results by individuals in international sport in 2021.
The women's top three was completed by Laura Kenny, a five-times Olympic gold medallist in cycling and Jason Kenny's wife, with Paralympian Sarah Storey.
Editorial skills were skewed by popularity of sport when it came to the top team award: despite the historic result of Great Britain in the Olympic pool, which included two gold medals and a silver that delivered the greatest relay/team gains in any sport in the UK, the Team of the Year went to the England men's football team, which lost 3-2 to Italy on penalties in the European Championship final at Wembley in July.
There's sport – and then there's football.
Among those shortlisted were Olympic synchro diving pair Tom Daley and Matty Lee, who claimed a Team GB award last week.
Honour for Ellie Simmonds
Paralympic ace Ellie Simmonds, meanwhile, received her Spirit of Sport Award. The 27-year-old confirmed her retirement from racing in September soon after after the Tokyo Paralympic Games – her fourth Paralympics, and an event at which she was one of Paralympics GB flagbearers.