Adam Peaty The Gladiator Mindset Out In Time For Christmas 2021: 10 Steps To Making The Impossible Possible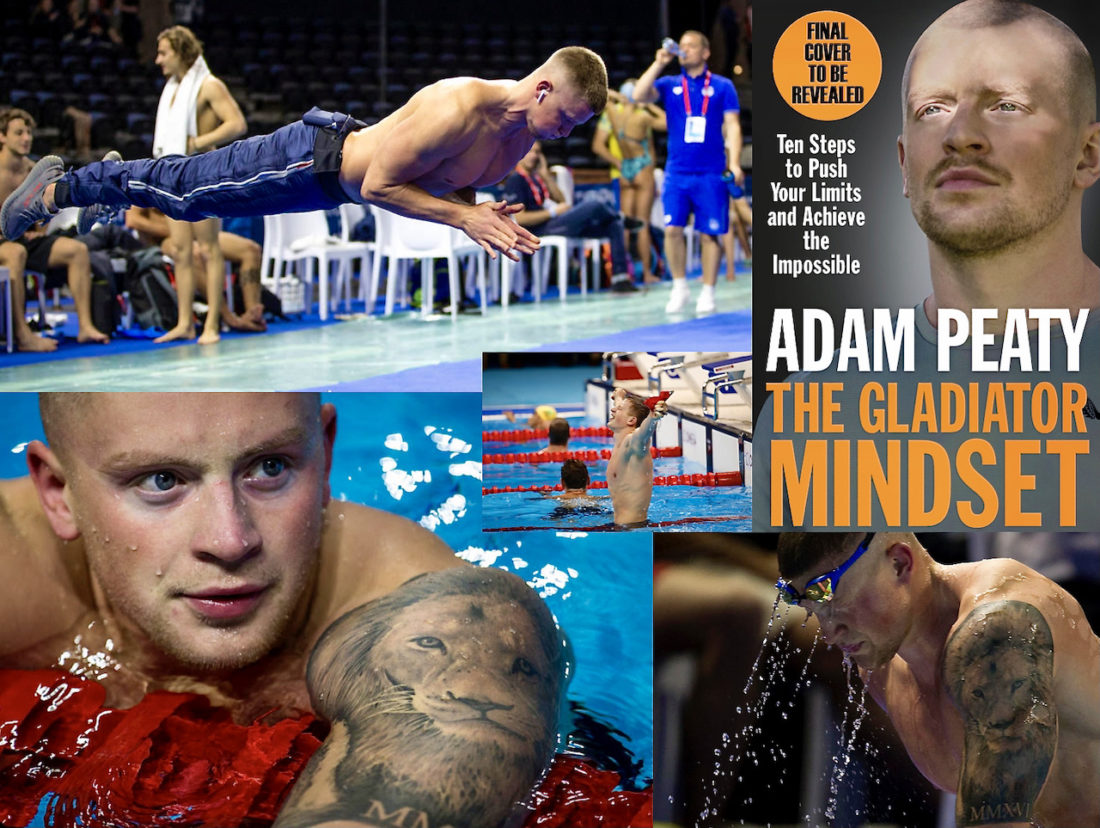 Adam Peaty has set out to make his pen your sword in The Gladiator Mindset – a guide of 'Ten steps to push your limits and achieve the impossible', due to be published in time for many a Christmas wish list.
Quercus will publish Peaty's The Gladiator Mindset on November 11, Remembrance Day. The author, who happens to be the Olympic 100m breaststroke champion and pioneer of pace about to "further attack", as he puts it, the title in Tokyo at the end of next month, said: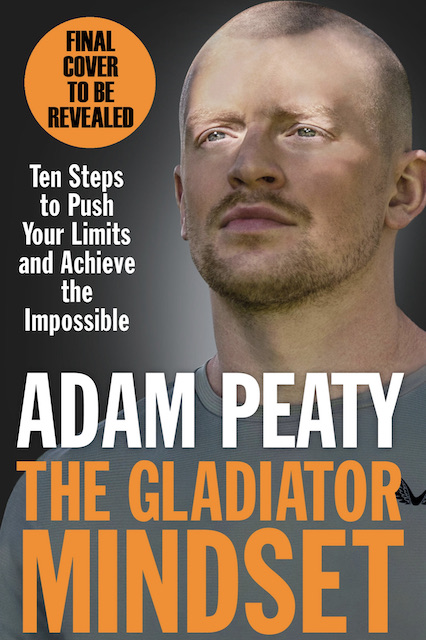 "It has been an extraordinary year for me, in so many ways, but as I now prepare for the biggest challenge of all in Tokyo – defending my Olympic title – I'm really excited to confirm that I have a book coming out in November. Writing this over the past few months has been a journey in itself for me and I really hope sharing my insights, experiences and methods will help others push their limits, overcome challenges and achieve their goals."

Adam Peaty – provisional artwork of The Gladiator Mindset for trade press, to be published by Quercus on November 11
There are no specifics as yet, beyond what the title suggests, but Quercus described The Gladiator Mindset as a "no-nonsense advice on locating your inner gladiator from the world's greatest breaststroker – Olympic Champion and World Record holder Adam Peaty MBE".
The deal saw Quercus publishing director Richard Milner buy UK & Commonwealth rights, with Canada exclusive – including serial, audio and eBook for The Gladiator Mindset – from Rory Scarfe at The Blair Partnership.
Milner said: "We are thrilled to welcome Adam Peaty to Quercus. He's not only one of the greatest swimmers of all-time, but also one of the greatest athletes on the planet, so the perfect person to help us all achieve new personal bests with his Gladiator Mindset."
The Gladiator Mindset will launch with a major marketing and publicity campaign this autumn.
Peaty, who recently completed a pioneering bull run at European Championships 2014-2021, followed Quercus' announcement to the trade press with a tweet confirming his endeavour:
The Gladiator Mindset – Brief Summary In The Words Of Quercus:
From one of the best elite athletes on the planet comes a book bursting with no-nonsense advice on how to locate your inner gladiator, and first-hand wisdom to help you push yourself beyond what you thought was possible.

We are all capable of locating greatness within us and achieving hitherto unimaginable feats. Whether you are old and wise or young and bursting with energy, there are limits you are imposing on yourself that this book will help you reconsider.

Adam Peaty shows you how to take more control of your life and helps you both discover and develop your talents. He shares his own ten secrets to a winning mental attitude, whether it be at home, at work, on the sports field, or within ourselves.

This is an inspirational handbook for personal achievement and positive living. THE GLADIATOR MINDSET will inspire you to find and develop your talent and have the confidence to believe in yourself.
Adam Peaty is a phenomenon; the current world record holder in both 50- and 100 metre breaststroke events – and the 2016 100m breaststroke Olympic Champion and eight-time World Champion – he is also a sixteen-time European Champion and three-time Commonwealth Champion, and has to date broken 13 world records. He is the only current world record holder who is more than 1% faster than the next best athlete in his event. For the last seven years, he has dominated the 100m breaststroke in a way even Usain Bolt in his heyday could not match, and has never been beaten at a major competition at this distance. His legend continues to unfold.
The book is due out on Remembrance Day, unlikely to be a coincidence, given this is Peaty's book, given the London Roar Swim league, Loughborough and Derby ace has some good mates in the military and, had he not become the swim legend he is, might have been there himself with them.