Adam Peaty Out Of Trials, World Titles In Doubt, Citing Mental Health Recovery Required For Third Olympic 100m Title Bid At Paris 2024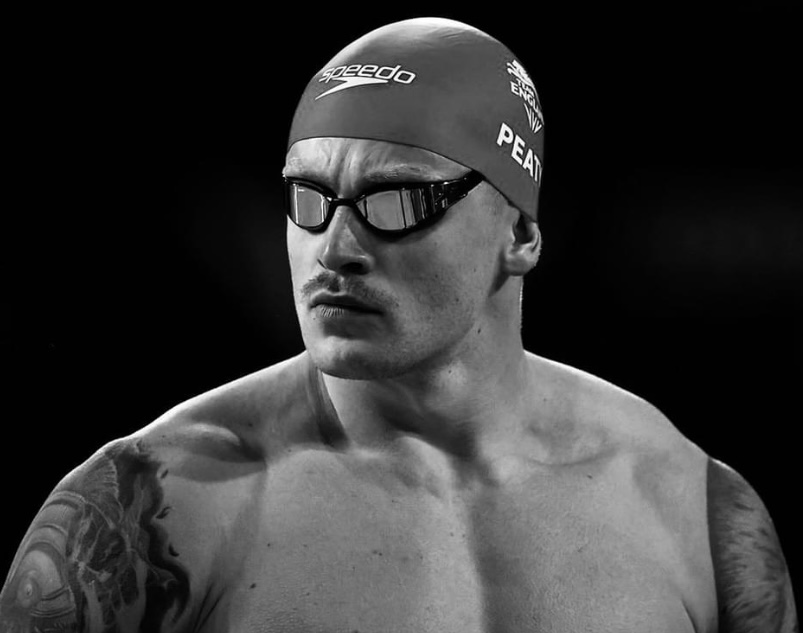 Adam Peaty, the Olympic 100m breaststroke champion of 2016 and 2021, has pulled out of the British Championships and the major competition trials for 2023, his place at World Championships in doubt, citing a process of mental-health recovery he needs if he is to make it to what would be his third title bid at Paris 2024.
After breaking a foot last year, Peaty, coached by Mel Marshall at Loughborough, withdrew from Budapest 2022 World titles but made it back in time for Commonwealth Games in Birmingham. He claimed the 50m breaststroke title for England after finishing fourth in the 100m won by team-mate James Wilby.
Of late, Peaty has posted several messages on social media suggesting that he will continue in the sport only until the moment he no longer enjoys it.
Adam Peaty – "Addressing The Imbalance In My Life"
"Everyone wants to sit in your seat until they have to sit in your seat… very few people understand what winning and success does to an individual's mental health. They don't understand the pressures these individual's put on themselves, to win over and over again."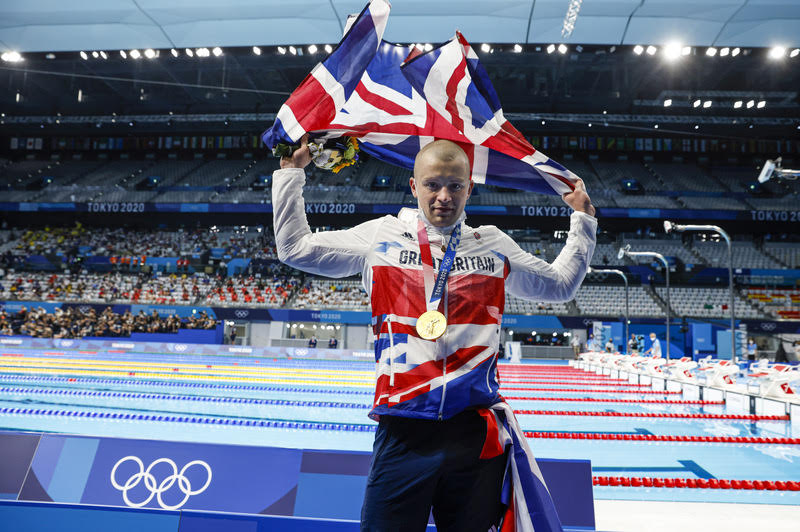 "As some people may know, I've struggled with my mental health over the last few years and I think it's important to be honest about it. I'm tired, I'm not myself and I'm not enjoying the sport as I have done for the last decade.

"Some might recognise it as burnout; I just know that over the last few years I haven't had the answers that I'm looking for. With help, now I know how I can address the imbalance in my life."

Adam Peaty, photo: flying the flag at Tokyo 2020 – by Patrick B. Kraemer
Peaty added: "Whilst I am continuing to train, I have decided to withdraw from the British Swimming Championships next month. This is with the sole purpose of delivering the best performance possible in Paris at the 2024 Olympic Games."
Technically, Peaty could still make an appearance at the World Championships if he wanted to at the discretion of the Performance Director Chris Spice and Head Coach Bill Furniss but that seems unlikely as things stand. A British Swimming source said that "there are no timelines to this … and the focus is very much on his wellbeing and ensuring he has full support."
The development follows Peaty's first season of setbacks since his major international breakthrough with Commonwealth and European titles as a 19-year-old in 2014. After taking a long break from swimming in the wake of the successful defence of the 100m breaststroke crown in Tokyo, Peaty was forced to withdraw from the defence of his World crown in Budapest last year after breaking his foot.
He recovered in time to make it to his blocks for England at the Commonwealth Games in Birmingham, then withdrew from the European Championships and soon after a holiday with his partner Eirianedd Munro and their two-year-old son George, the couple announced they were going separate ways.
Peaty said: "I'm hugely grateful for all the support I am receiving from my team and family at British Swimming along with my incredible sponsors, family and friends.
"As always, I thank the swimming community and beyond for the incredible support I've forever received. This sport has given me everything I am and I'm looking forward to finding the love I have for it again," concluded Adam Peaty.
British Swimming and Loughborough are a part of his support network, noted. Chris Spice said: "We are all fully behind Adam and his decision to withdraw from the British Championships. The wellbeing of our athletes remains the single most important focus for us as an organisation, and our dedicated team of practitioners are always there for any athlete who require or ask for that support.
"Adam has given so much to British Swimming and the sport as a whole over the past decade through unmatched levels of dedication, and we hope this time can be a valuable source of physical and mental replenishment for him. He is an incredible leader within our team and has set the bar so high with his unwavering commitment to excellence in all that he does. We are working closely with Adam and his team to support his recovery in every way possible."