Adam Peaty Makes The Unbelievable Believable "Because He's Done It" But No-One Is Unbeatable, Says James Wilby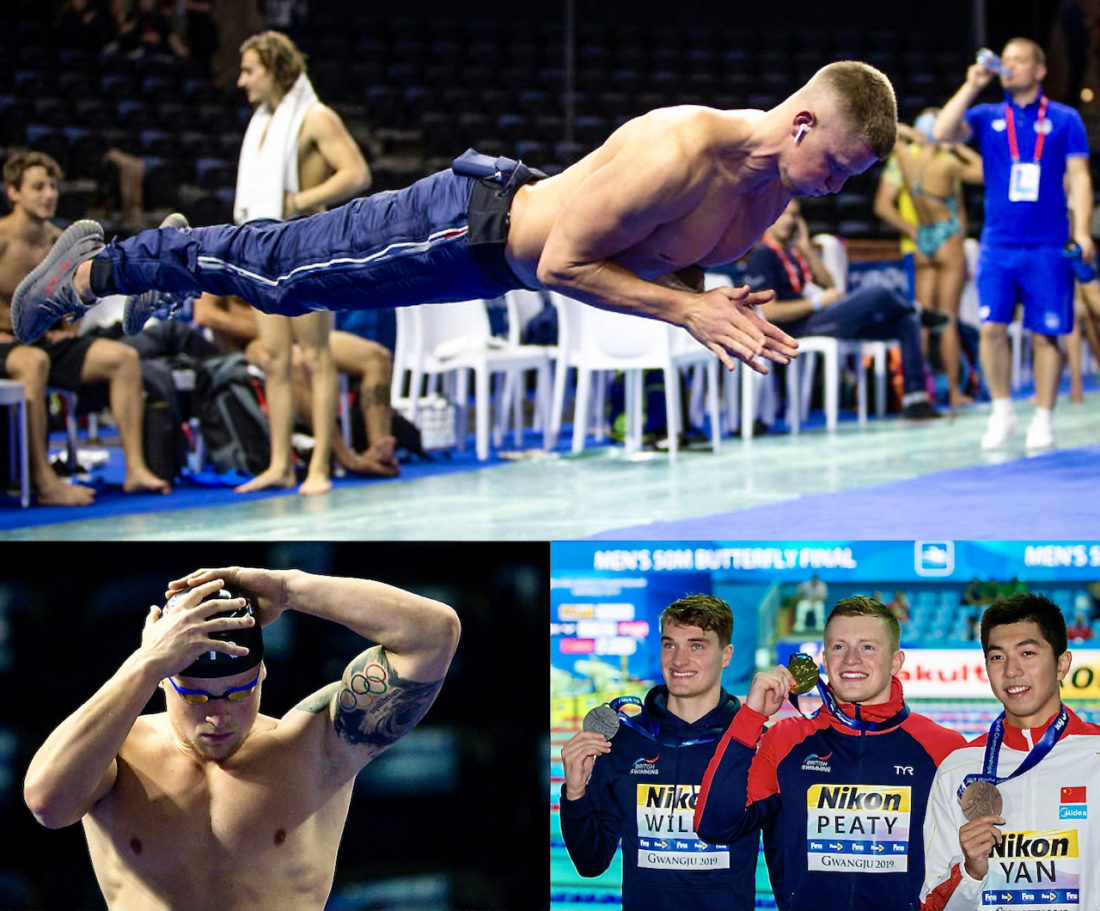 Adam Peaty will today race alongside James Wilby to confirm his place at the helm of battle in the defence of his Olympic title in Tokyo this July, success a part of the Mission Immortality blueprint he had in mind soon after climbing out of the water at Rio 2016 sporting gold and a stunning World record in the 100m breaststroke.
One hundred days out from the start of the Covid-delayed Tokyo Olympic Games, Peaty will test his pace at Britain's five-day Olympic Swimming Trials in London today alongside Loughborough University teammate and the man who followed him home to silver at the 2019 World Championships, James Wilby.
Those efforts and pandemic challenges led to both men being handed pre-selection to Tokyo, on condition of showing world-class form this week. Wilby's task is to see how close he can get.
Peaty's task is all about Tokyo joining the elite club of fewer than 30 British athletes to have retained an Olympic title since 1896. Fewer than half of those athletes retained a title in an individual event. In 125 years. Some point to Henry Taylor, the triple-gold British swimmer of London 1908 as having retained the 1500m freestyle title but neither International Olympic Committee nor its compendiums recognise the 'intercalated' Games of Athens 1904, in the middle of St Louis and London. Peaty would, then, be the first British defender to retain a crown in swimming.
When asked if anyone could beat Peaty, Wilby rocks between courage and doubt:
"I mean, I think every athlete in the end can be beaten at some point."
That he thinks, not 'knows' it, gives the game away – and not just in James Wilby. He is far from being alone among the ranks of the self-confident self-believers of sport to pause for thought when contemplating Peaty, a six-times World Champion with triple crowns over 50 and 100m to his name and a man who in 2016 made the pace of the slowest stroke faster than Tarzan and the pace of the fastest stroke, freestyle, back in the 1920s, when Johnny Weissmuller was the aquatic Bolt of his day.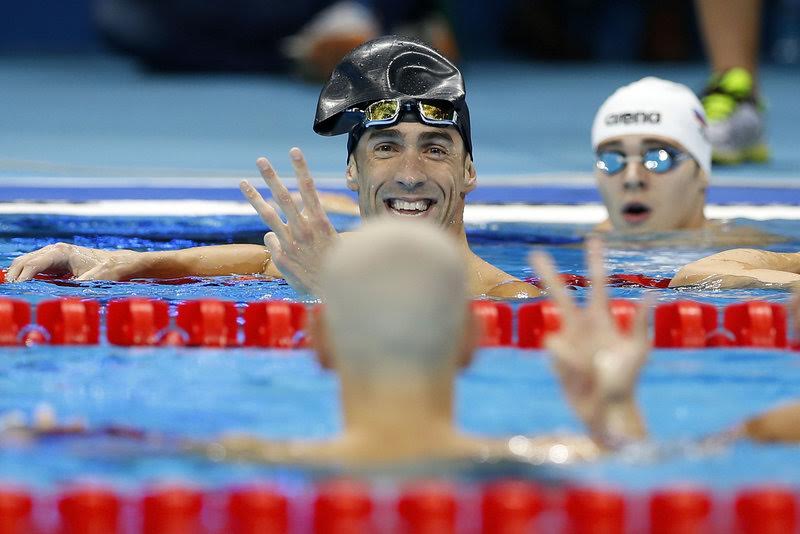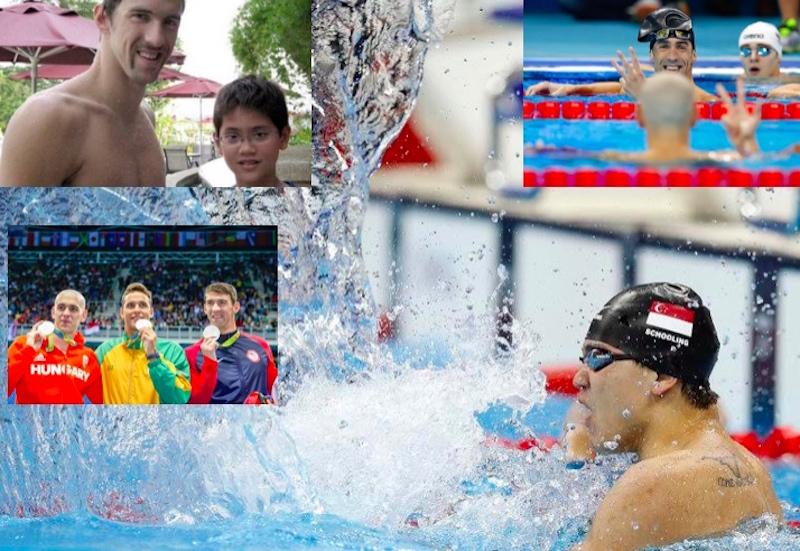 Wilby points to the 100m butterfly at Rio 2016, when American Michael Phelps, South African Chad le Clos, and Hungarian Laszlo Cseh (who claimed three Beijing 2008 silvers behind "The Alien" with a record eight golden orbs round his neck by close of play) shared a unique three-way silver in the pool. Ahead of the three giants was a sort of Jack, a young chap called Joe Schooling, collecting Singapore's first Olympic gold in any sport.
"That's the classic one whenever people say 'so and so in this event is untouchable' … everyone [can be] beaten. It takes a perfect race." Perhaps a perfect race and a bad hair day for Peaty, without any slight to Wilby, whose 58.46sec best ranks him fifth fastest ever in a tight range starting with the 58.29 of second-swiftest man ever up until now, Ilya Shymanovich, of Belarus.
Peaty, coached by Mel Marshall, is the colossus of the sprint breaststroke clock, his 2019 world record of 56.88sec, in which he nailed the "Project 57" he declared while still panting form his 57.13-world-record victory in Rio, is the swiftest 18 efforts faster than Shymanovich's best a massive 1.41sec away.
Take that 1.41sec and stick it on the end of 58.29 and you get 59.70: in the gap between those two times on the all-time rankings are 64 men. It is an extraordinary statistic even in the realm of the extraordinary.
There is nothing like it anywhere else in Olympic swimming. American superstar Katie Ledecky comes closest, with her 8:04.79 World record over 800m freestyle, Britain's double Olympic champion of 2008 Becky Adlington still closest on the clock with 8:14.10, 37 women in the 9.31sec gap that follows Adlington on the all-time list.
Peaty is in the outer-orbit of his sport. In October 2016, Peaty told this reporter at SwimVortex that "when", not if, he got inside 57sec, he would be "thinking about the next two or three Olympics and how I can do something that's immortal … like Phelps, you can do something that your kids, their kids and their kids after you will be speaking about long after you're gone."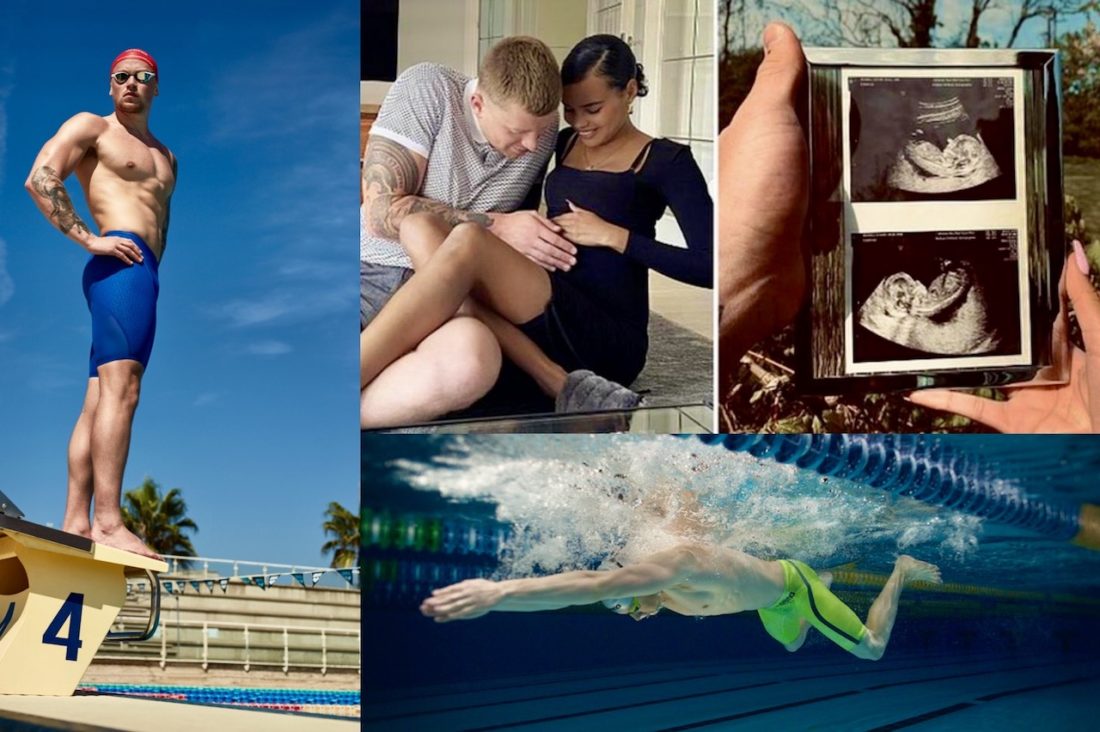 Peaty and partner Eiri Munro celebrated the arrival of their first-born, George, last September. and, like the lion tattoo "that reminds me every day how I became an Olympic champion", the baby will go into battle with his dad come the hour. Says Peaty: "He's a huge incentive to add to what already motivates me."
That includes being the best of British to be the best in the world. With chances in the 200m as well, Wilby, coached on the other side of the Loughborough pool by Dave Hemmings, nods to Peaty and says: "It definitely helps that he's in Britain and he's just over the lane ropes … he's an inspiration" who makes "the unbelievable … not unbelievable because he's done it."
How did James Wilby feel to be up against the rocket man of his discipline?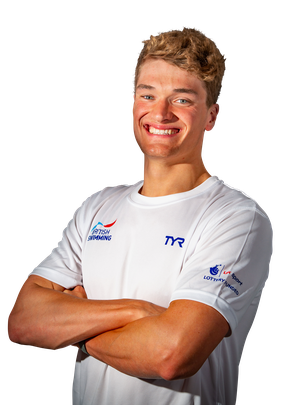 "It is challenging, certainly. The way I describe it is it's very fun in the sense that when we get to the international stage, there is an element of racing each other throughout the season, and then there's an element of, when we get to the international stage, we are racing each other but it's also can we get the GB flag one and two. If we can do that, then that's the best result we could do when representing GB. We get on well. He's a good laugh. I don't actually train with him all that much because he is in Mel's group and I am in Dave's group but it is good. If someone is going to be further up the rankings, you want it to be someone from Great Britain and getting those flags as high as possible, that's what we want to do in the rankings."

James Wilby – image courtesy of British Swimming
James Wilby On What Peaty Brings
Is Peaty an inspiration to this in his home pool, particularly that man just over the lane ropes?
"You know, I think, yeah … he's the best in the world," says James Wilby. "I think it's definitely an inspiration for all International athletes to kind of be like 'there is a way to push on in any event to a point that almost makes you seem like you've done something unbelievable and obviously it's not unbelievable because he has done it. I'm not as optimistic in myself about my potential on international stages and having him there is both a bit of an element of competition and then also inspiration."
Few remember that Wilby made his first big international team at 20 and even took home a gold. He didn't have far to go: his prize was for the England 4x100m medley at the Glasgow 2014 Commonwealth Games.
Gold in the 200m breaststroke, silvers in the 100m behind Peaty and as Peaty's second for England in the medley relay won by Australia. There was bronze in the 50m breaststroke, too, making him the only man to make all three solo podiums.
The asked what he put his progress down to at a later stage in his development than other, James Wilby replies:
"Every little aspect of my life, basically, I would be like – is this helping me? Yes or no? And it kind of got borderline obsessive: fear is a really powerful thing. I was absolutely terrified of ending my swimming career and being like I've achieved nowhere near what I wanted to achieve and I've done a couple of internationals and kind of flopped them."

James Wilby
He adds: "I was absolutely terrified of that so I became obsessive about doing everything right. Timeliness hasn't always been my strength but most of the time coming through that 2017/18 breakout year – as some people refer to it – it was a case of all the time. I'm doing pre-pool and the body health stuff that we can do, I'm all ears in the water – I'm like Dave [Hemmings], 'how can we do more? How can we do more? How can we do more?'."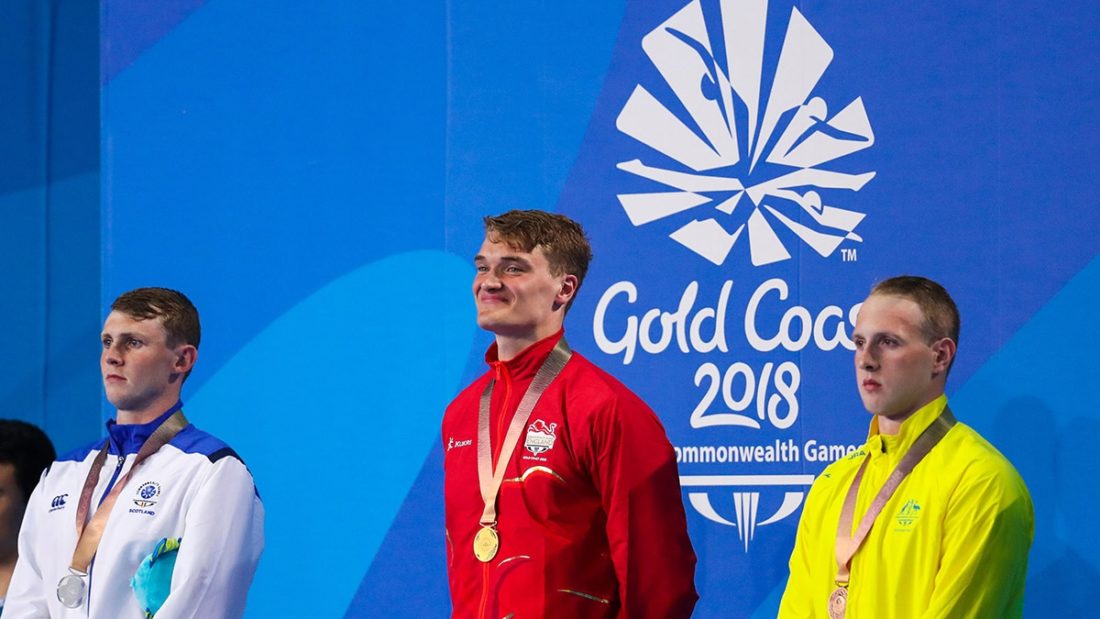 It was about "making it as difficult and challenging for me as possible" so that he "knew when I'd get to the competition it would almost be a breeze and the competition would be [like] 'I've been through physical and mental hell and I've really pushed myself and been terrified of not doing well so now that I'm here at this competition … [go for it…], like the 2018 Commonwealth Games. "
"… going into the Commonwealth Games I was tunnel vision and so obsessed with doing everything right so that when I came to the actual race there was nothing that was going to stop me in terms of the mental point of view in achieving what I wanted to achieve. It's grim determination and being terrified of failure is what I put down to in a nutshell and obsessing over every little detail, everything, diet included."

James Wilby – image, Wilby takes 200m gold at the 2018 Commonwealth Games for England, ahead of Scotland's defending champion Ross Murdoch and Australia's Matthew Wilson – courtesy of Team England
James Wilby mentions the tweaks he's been working on. What are they? "For me personally, my racing; I mean, you know, talking about videos. If you want to look back and look at my videos, my starts, my turns, my technical aspects have always lacked something … I was losing on the starts and turns … [not] the actual swimming between the walls. And so maximising my speed and minimising my drag through underwater phases is something that we've been very focused on for the past 18 months and longer actually, since Worlds (2019). We've been very much focusing on that and doing the best we can to maximise that, and making sure that I'm making the best use of my swimming speed that I can."
An essential part of the plan at any time – and all the more so when the man in the next lane is Adam Peaty.
Did the marker of 100 days to go make the Games seem all the more real? Says James Wilby: "A little bit. It's always been one of those ones that has seemed a long way off, particularly with everything that has gone on over the last year. When it gets below the triple figures, and goes into the 90, 80 and so on and keeps counting down, with any competition that I have done in the past it always gets really real then.
"It's almost like looking down the barrel of a gun and we are ready to get racing. It is just exciting to see it finally happening and that is what we are most looking forward to, which is actually hopefully getting out to Tokyo and doing some racing. That is made quite exciting by the 100 day marker."
The trials in London will mark one more meet, like the International Swimming League in Budapest last autumn, at which life unfolds in a bubble. Lockdown easing outside the hotel and pool in London this week will make it all the harder, the cafes and restaurants inviting customers in for the first time in months, swimmers in a tunnel between bubbles. No matter, says Wilby, tunnel vision is cool.
He says: "It will be really exciting to actually all get together and everyone in Britain be in a tapered state and really going for it. It will be good to select the rest of the team and see who else is going. Once we've come out of the back end of that week, it will be a really good position for all of us in GB who are on the team to know where we are at and know where we are going forward. With it being the 100 day marker, everyone just starts tuning from there and getting themselves set up for the summer."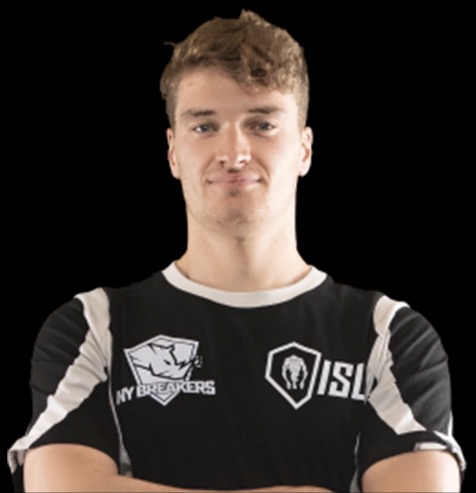 Like Adam Peaty, James Wilby is pre-selected, has to prove his form but knows he's on the plane. Did that alter his mindset?
"I'd be lying if I didn't say it slightly altered my mindset. Being pre-selected for the team is incredibly nice. It gives me that slight safety net but I've still got to qualify for the individual events. The pre-selection doesn't change my overall outlook to the trials. I still want to go to the selection trials with the intent of swimming really fast times and setting myself up really nicely. It's something that I've done over the past couple of years where I've used the meet in April to set the stage for myself for the summer. This is going to be the last truly tapered fast hit out before the Olympics and so it is really nice to have that in April to get a really good understanding of where we are going into the summer."

James Wilby – who races for the New York Breakers on ISL tour