Adam Peaty – "I've Been On Self-Destructive Spiral … By Saying It, I Can Start To Find The Answers"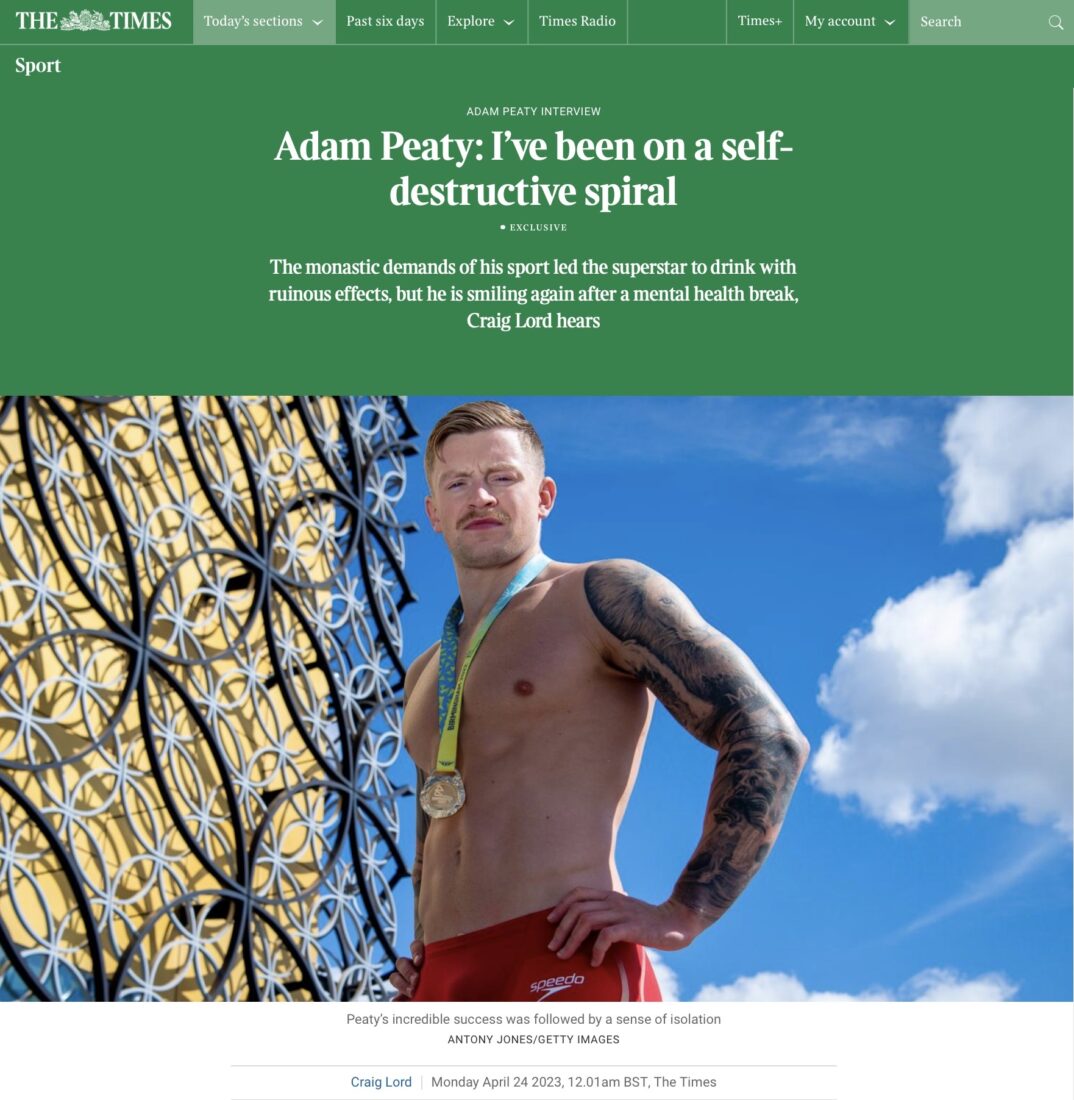 In an exclusive interview with The Times today, Adam Peaty talks about the meaning of mental health, his battle with the demons that distract from the discipline, dedication and determination that underpins outstanding achievement, the lonely road being one of the greats of his sport leads to and what it will take to be the best he can be at the Paris Olympic Games in 2024.
Parallels abound with the story of Michael Phelps, the most decorated Olympian in history and a man who has raised awareness and campaigned for better understanding, awareness and handling of mental health in sport: the ADHD brain, the loneliness, the escape for a drink away from the confines of strict and searing commitment in the performance bubble… and more.
Peaty was speaking for then first time since he withdrew from the British Championships and World-title trials citing mental-health struggles.
Now, he's opened up about what he's been through, what he's doing about it and where he is one year out from what would be a third Olympic campaign and a shot at joining Phelps as the second member of the men's triple crown club at Paris 2024. Many of his insights may well be helpful to others facing similar struggles. A few extracts, in the words of Adam Peaty:
" 'Mental health' has become a very loose term," he says. "I meant that I got to a point in my career where I didn't feel like myself, I didn't feel happy swimming, I didn't feel happy racing, my biggest love in the sport. I've had my hand hovering over a self-destruct button because if I don't get the result that I want, I self-destruct.

"Honestly, I've been on a self-destructive spiral, which I don't mind saying because I'm human. By saying it, I can start to find the answers.

"The devil on my shoulder [says], 'You're missing out on life, you're not good enough, you need a drink, you can't have what you want, you can't be happy.'

" … it's an incredibly, incredibly lonely journey. No one will ever understand how lonely it is to be at the top of the sport and continually be there because you've got to say no to so many things, including many things that make you happy."
The interview in full at The Times.
March 2023:
Adam Peaty – "Addressing The Imbalance In My Life"
"Everyone wants to sit in your seat until they have to sit in your seat… very few people understand what winning and success does to an individual's mental health. They don't understand the pressures these individual's put on themselves, to win over and over again."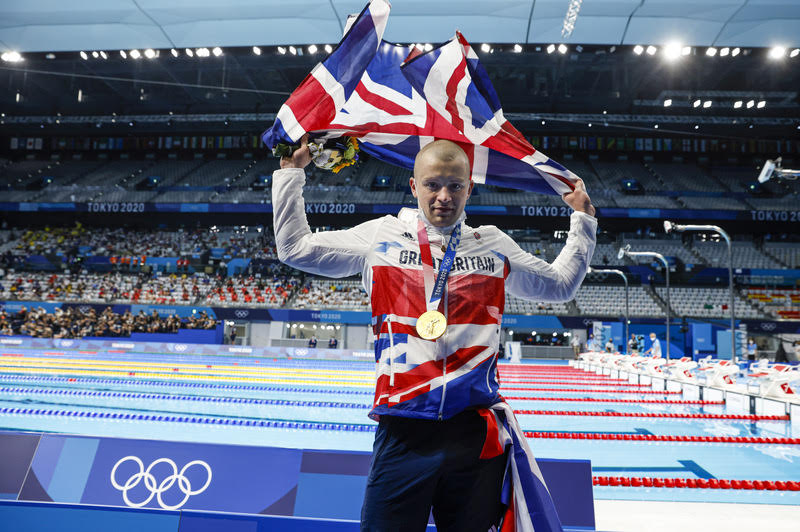 "As some people may know, I've struggled with my mental health over the last few years and I think it's important to be honest about it. I'm tired, I'm not myself and I'm not enjoying the sport as I have done for the last decade.

"Some might recognise it as burnout; I just know that over the last few years I haven't had the answers that I'm looking for. With help, now I know how I can address the imbalance in my life."

Adam Peaty, photo: flying the flag at Tokyo 2020 – by Patrick B. Kraemer
Peaty added: "Whilst I am continuing to train, I have decided to withdraw from the British Swimming Championships next month. This is with the sole purpose of delivering the best performance possible in Paris at the 2024 Olympic Games."