Adam Peaty, Duncan Scott, Luke Greenbank & James Wilby Pre-Selected By GBR For Tokyo 2020 Olympic Games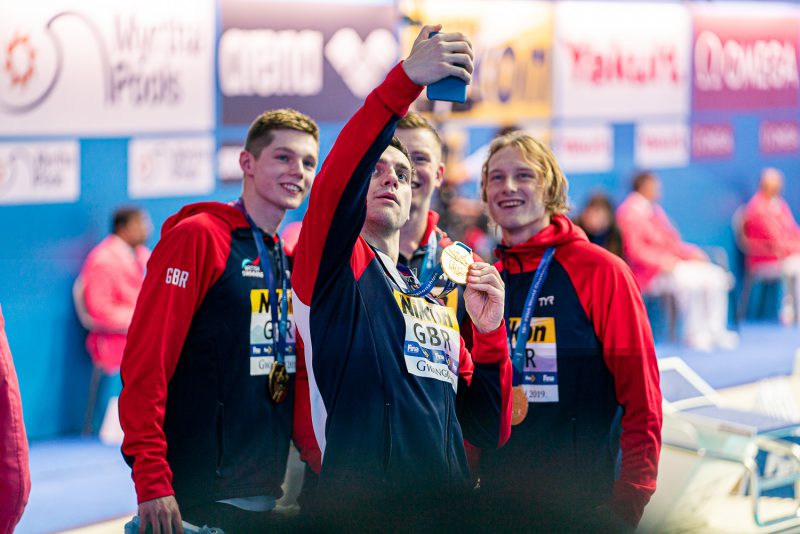 Britain has pre-selected Olympic champion Adam Peaty, fellow World-Champion medley relay members Duncan Scott and Luke Greenbank, as well as the nation's second breaststroke podium chaser, James Wilby, for the delayed Tokyo 2020 Olympic Games.
Trials will be held but as the challenges of the COVID-19 era rumble on, the British Olympic Association has struck an optimistic note, broken with standard swimming protocol in the strangest season in living memory and named the four swimmers as the first members of the Great Britain swim team that will race in Tokyo should the Games go ahead as rescheduled, from July 23.
The selections are obvious: Peaty and Scott have Olympic and World honours in their treasuries, while Greenbank and Wilby have World-Championship medals in their collections, the former as the backstroke lead in the medley relay, Wilby as Peaty's back-up in qualification.
James Guy, the man who raced to Olympic silver in the medley relay for Britain in 2016 (the last swimmer to battle alongside Michael Phelps in what was the last race in the American's stunning, record-shattering career), and was there on butterfly once more for Britain ahead of the Americans for gold at 2019 World titles in Gwangju, did not make the BOA's pre-selection list, one based on British Swimming's revision of its selection policy for the postponed Games.
The difference between Guy and the rest: he was the only one who did not win a solo medals in Gwangju, Scott in the medals over 200m freestyle, Wilby on the podium next to Peaty over 100m breaststroke and Greenbank taking bronze in the 200m backstroke.
British Swimming said that it had "updated its selection policy due to the COVID-19 pandemic, which has disrupted the sport's competition calendar, with further selections to be made following the British Swimming Championships in April".
A full team announcement will follow after those Championships.
Adam Peaty – "… a huge pride and honour to represent my country"
Peaty, who produced one of the outstanding victories of Olympic swim history when he shattered the world record for gold in the 100m breaststroke at Rio 2016, was optimistic about the prospects of the Games going ahead and was working hard to that end. Coached by Mel Marshall, Adam Peaty said:
"I'm very happy to make the Olympic team – it's always a huge pride and honour to represent my country in what I do best. Hopefully over the next few months we can come together even more as a country, back the full Olympic team, and we can come back from Tokyo with a very successful performance behind us. There is a lot of work to do from now until then, but I'm very hopeful the Olympics will go ahead and it'll see continued success for Team GB."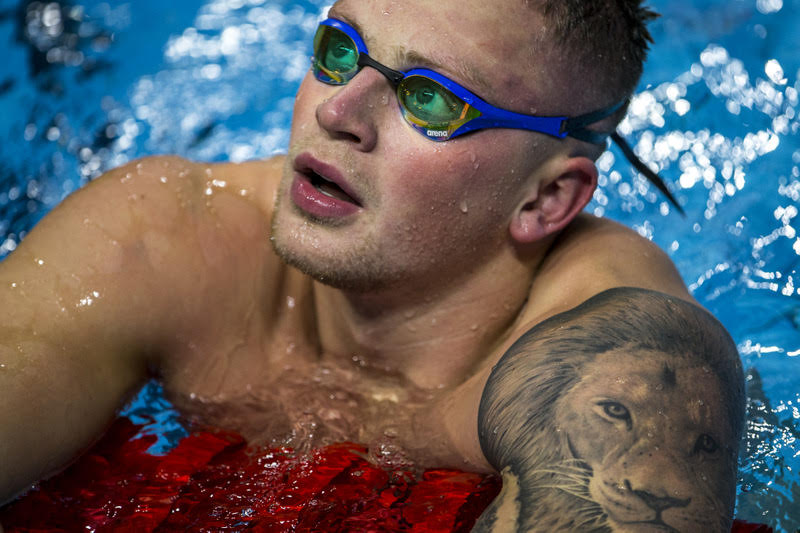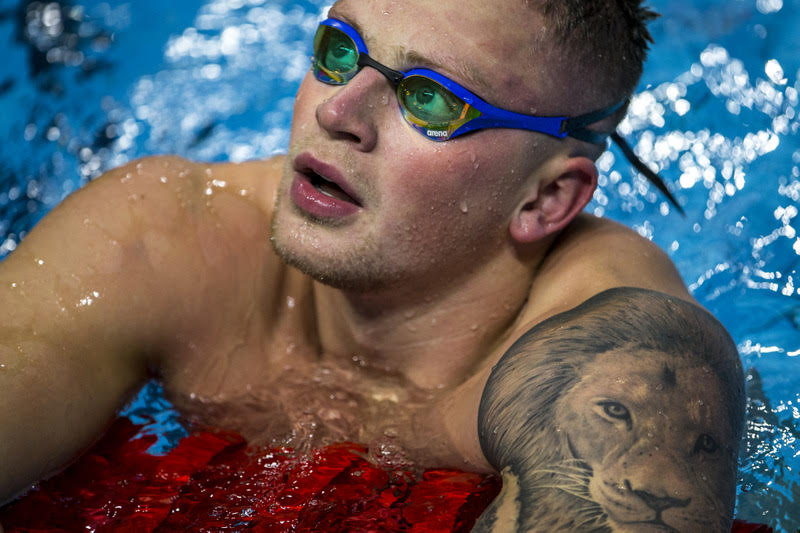 Scott, coached by Steven Tigg, reflected on the riot he had at Rio 2016, noted the honour of re-selection and said:
"It's a real honour to be selected for my second Olympic Games. I loved every second of Rio; the way that the team swam but then also being a part of the bigger team and being part of Team GB, it was a great experience and one that I really wanted to have again. So I'm delighted to be selected, especially after the last year or so that we've had, with so many unknowns – it's great to get this. I'm really excited and really looking forward to the year ahead."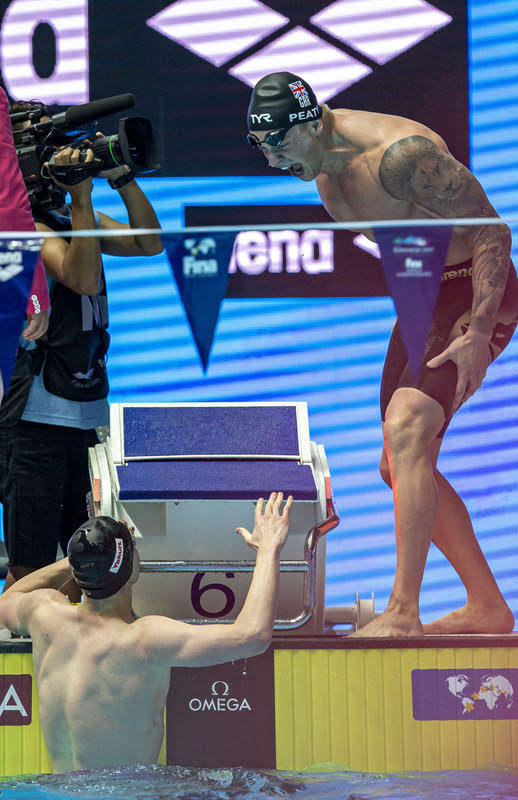 Also coached by Marshall, Greenbank reflected on a dream come true, after having set his sights on the Olympic Games when he was 9. He said:
"To make the Olympic team means absolutely everything to me. It's the pinnacle of our sport, and it's something I've wanted since I started swimming at nine years old. I can't wait to get out there and experience it first-hand. Obviously the last year or so has been quite different with regards to not being able to train or compete as much, so I think that's something a lot of athletes are missing in their lives. So to have that opportunity to go out to the Olympics and race on the biggest stage of them all is absolutely amazing, and like I say, I just can't wait to get out there."
James Wilby, coached by Dave Hemmings, celebrated the announcement but noted 'the work goes on':
"Pre-selection is amazing. It's really nice to be put on the team and have that certainty, with all the uncertainty that's going on in the world at the moment. It's really nice to be among that list of select athletes picked, but as I'm sure the others will be saying, it doesn't mean the work can stop now – all it means is we've got ourselves on the plane, the job still has to be done. "It's always something I have aspired to and it's always going to hold a special place in my heart being one of the select few who have been picked to represent Great Britain at the modern Olympic Games."
Team GB Chef de Mission for Tokyo 2020, Mark England, commented: "We are thrilled to confirm that Adam, Duncan, James and Luke have been selected to Team GB for the Tokyo Olympics and would like to congratulate them on this outstanding achievement. We hope that this confirmation provides clarity and focus for this hugely talented group of swimmers as they continue their preparation for the Olympic Games.
"The mix of Olympic debutants and Olympic medallists within this group is extremely exciting and we know that their performances will uplift and inspire the nation this summer."