Adam Peaty & Duncan Scott Back TeamGB Stance On Rule 50: We Will Find A Way For Athletes To Protest At Tokyo Olympics If They Wish To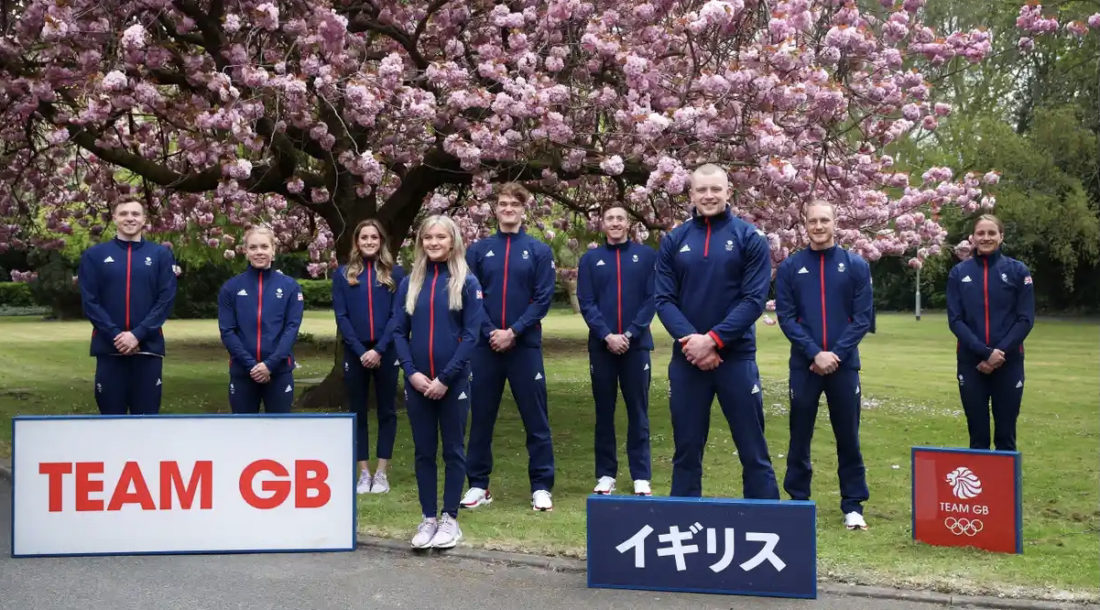 British Olympic bosses will find a way for TeamGB athletes to protest during the Tokyo 2020 Games if they have cause to do so, despite indications from the International Olympic Committee that it could crack down on freedom of expression under Rule 50 of the Olympic Charter.
The stance won the backing of swimmers Adam Peaty and Duncan Scott today as Team GB announced a 28-strong swimming team for the Covid-delayed Olympics.
Speaking at the announcement, Peaty said he came from a country where freedom of expression was allowed, expected and that he was also aware that other athletes came from countries in which there were issues to raise that needed raising. The 100m breaststroke Olympic champion and world record holder said: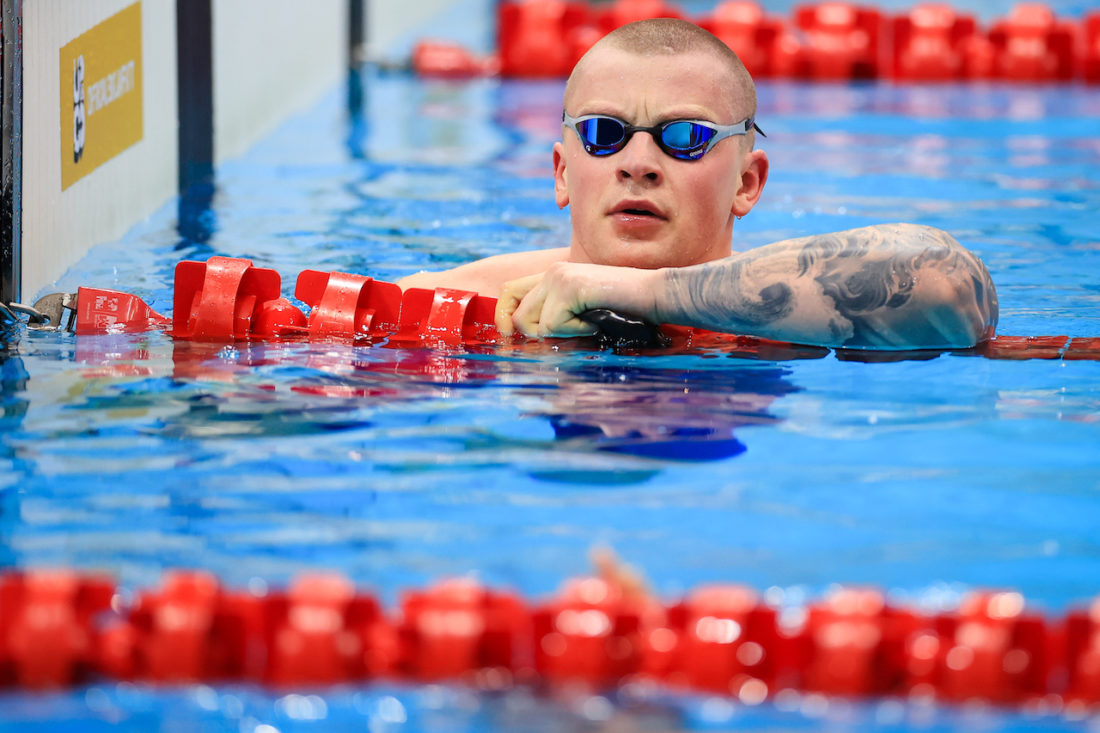 "I've always had a certain belief that the Olympics and sport in general shouldn't be political. But there are so many issues in the world, you don't want to take away the right of those athletes to protest."

Adam Peaty – image courtesy of Georgie Kerr, for British Swimming
He was backed by Scott, the Commonwealth 100m freestyle champion for Scotland who refused to pose for photos or shake hands with Sun Yang after the 200m freestyle final at 2019 World Championships in peaceful protest at the presence of the Chinese controversy Sun Yang, who in 2014 tested positive for a banned substance and will have his latest challenge from the World And-Doping Agency (WADA) heard at the Court of Arbitration once again next month.
A repeat of that protest and the similar one it followed, after Mack Horton, of Australia, set the trend after the 400m freestyle, could result in an IOC punishment in Tokyo. Scott said today: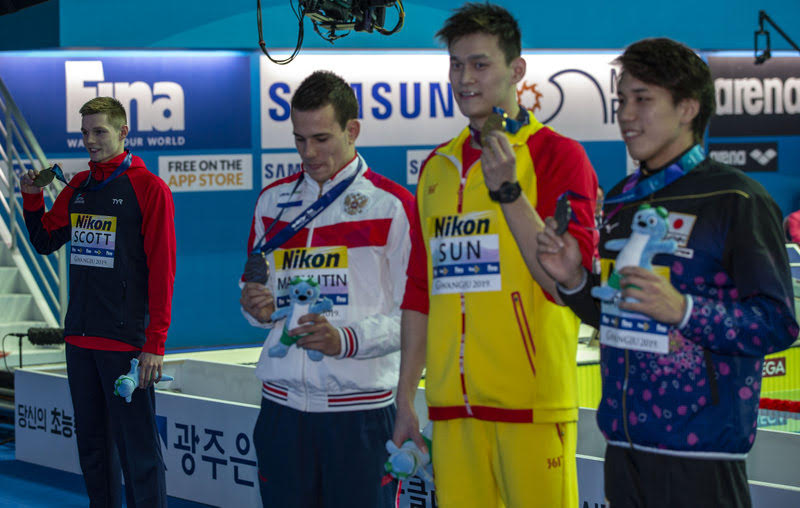 "I'd stand by what Peaty is saying. There has got to be a reason why somebody would want to protest. They are not just going to do it for anything. I don't know what people want to do on the podium, but crack on."

Duncan Scott – Image – Duncan Scott of Great Britain (L) refuses to pose with Sun Yang, the Chinese swimmers with a doping ban to his name, in a peaceful protest after the 200m freestyle final at 2019 World Championships – photo by Patrick B. Kraemer
Asked if he would repeat what he had done in Gwangju World titles in 2019 if similar circumstances arose in Tokyo, Scott said the issue was down the bottom of his list of priorities with putting the washing out. "I'm just not thinking about it right now," he noted, pointing to the big program of at least six events he may take on at the Games. In Gwangju, his decision to protest had been taken in the spur of the moment.
Ahead of the announcement of the Britain swimming team for Tokyo 2020, Mark England, Team GB Chef de Mission for Tokyo 2020, told reporters in an online media briefing that the British Olympic Association is already the midst of holding a series of talks with TeamGB athletes to ensure those who wish to protest in Tokyo will be able to do so.: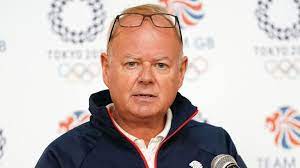 "It's been a very strong rebuttal around athletes protesting on the podium or the field of play. But I'm relaxed because our communication with our athletes' commission is regular and pertinent. We had a very open dialogue with all athletes, not just the commission. We'll listen to what they have to say and what they want to do and what their preferred action may well be and it's really important that we find an avenue and a route for those athletes across the team who wish to protest against whatever issue may be close to their heart or globally across the athlete fraternity.

Mark England
Meanwhile, Adam Peaty underscored his oft-stated intention for Tokyo 2020 when he said: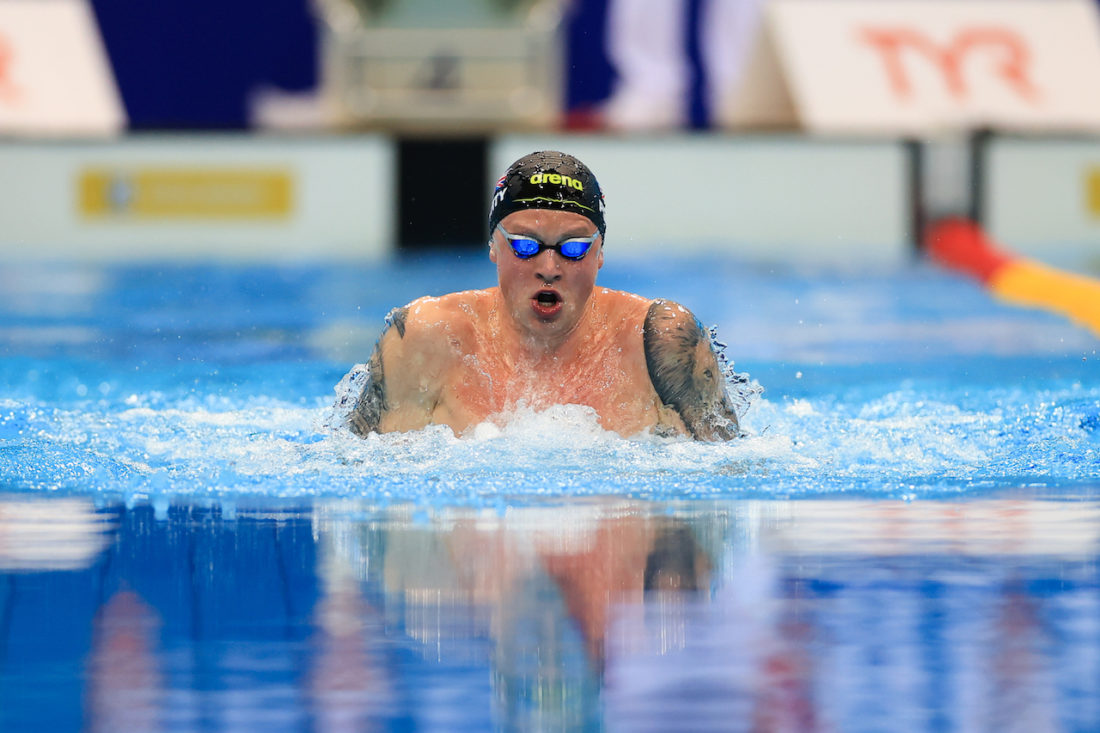 "For me, without going too deep into it, it's obviously to reinstate my gold medal. I'd be lying if I didn't want to go there and defend – or attack, as I call it – but really it's just as good as anyone. I want to go out there with my best performance and to get to that equals getting the right mindset, nerves, the enjoyment, the thrill of it, the adrenaline. I want to go out there and just enjoy the process of going to the Olympics, an incredible process, and hopefully give the country and the world what it deserves after going through so much rubbish with Covid-19."

Adam Peaty – image courtesy of Georgie Kerr, for British Swimming
Tokyo would be different to Rio in several ways, chief among them his status as a father, Peaty said. He and partner Eiri Munro became parents last September when they celebrated the arrival of George. Asked by State of Swimming if he would carry a keepsake to the blocks with him for George in Tokyo, Peaty said:
"Yes, I'll have something in my jacket pocket that I can then give to George as something he can carry with him and know he was there with me that day."
More from British swimmers on their ambitions for the Games this July in the days and weeks ahead as they test themselves at competitions in May and June before the off to Tokyo.