Adam Peaty Blasts 57.70 – One Swim Shy Of Owning All-Time Top 20 100m Breaststroke Efforts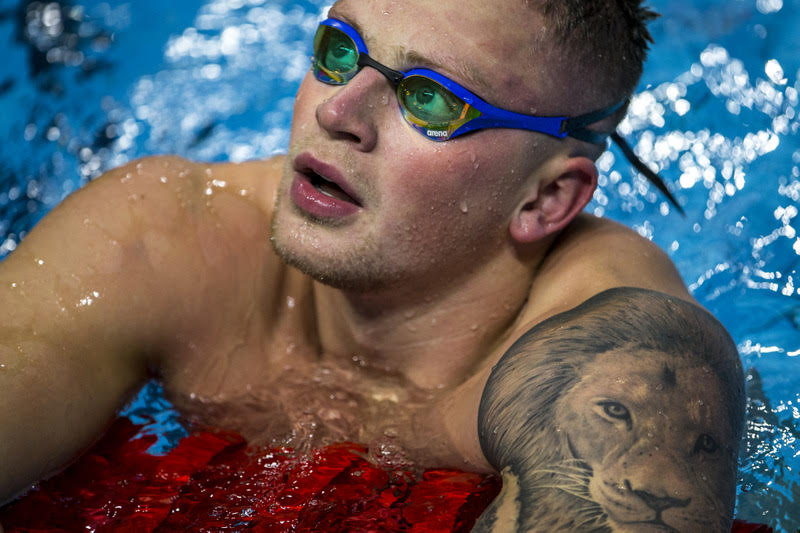 Just one more swim to go for Adam Peaty before he has ownership of the 20 fastest 100m breaststroke times in history after a 57.70 blast in day 1 heats at the British Swimming Olympic selection trials in London this morning.
Out in 26.87 just 0.24sec shy of his half-way world-record pace to a 56.88 stunner in 2019, Peaty was gone in another galaxy to those around him this morning. No other swimmer has ever gone inside 58sec. Peaty just achieved that for the 14th time.
He could have made the final with a fur coat and boots on but Adam Peaty has not been prepared to put in a sluggish swim at any time on his 2014 trajectory from big breakthrough to Olympic champion and winner of eight World Championship golds and on to second-star-on-the-right pioneering speed straight into the pantheon of greats of his sport.
Day 1 heats Livestream + qualifiers / Live results / Start Lists / Selection Policy
That 57.70 is the ninth fastest of his career and 0.59sec inside the second-swiftest man in history, Ilya Shymanovich, on 58.29. At Italian trials two weeks ago, Nicolo Martinenghi set a national record of 58.37 for all-time No3 and 2021 top of the ranks. Peaty, top of the annual rankings in every year since 2014, shuffled that pack this morning in qualifying for a final that will confirm what's already known: he'll be defending his 2016 crown in Tokyo this July, providing all is well and the Games go ahead.
James Wilby, the fellow Loughborough ace who claimed silver behind Adam Peaty to punch a 1-2 for Britain at 2019 World titles in Gwangju, was next through to the showdown on 59.32. He is also pre-selected for Tokyo but the guarantee only that he will be on the team, not that he will be in the 100m breaststroke.
Third through to the final this morning, on 59.53, was Ross Murdoch, bronze medallist in the 100m when Peaty claimed his first global crown at 2015 World Championships.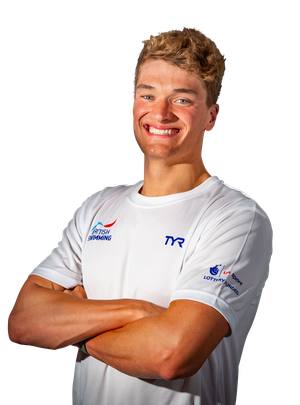 Whatever pans out this evening in London, Britain will have two podium shots heading into the Tokyo tussle.
Here's some of what James Wilby had to tell us on the eve of trials:
Among other highlights on the first morning session in London was a smooth 1:57.77 from Duncan Scott in the 200m medley and the prospect of a terrific final, Joe Litchfield on 1:58.35, his brother Max Litchfield on 1:59.81 and James McFadzen also inside the 2-minute mark, on 1:59.96.