80% Want Tokyo 2020ne Olympic Games To Be Cancelled Or Delayed Again As IOC Works On Making Athletes Vaccine VIPs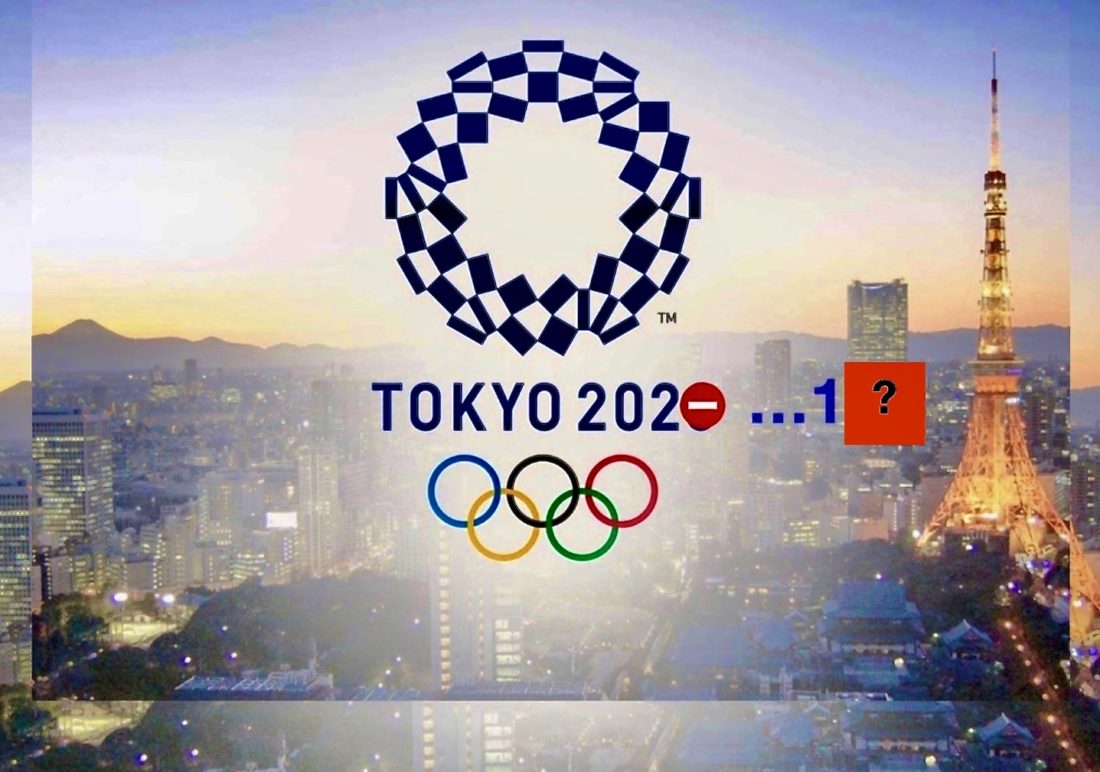 Going ahead with the delayed Tokyo 2020ne Olympic Games this July will not be popular with the host country: 80% of people in Japan say the showcase should be cancelled or further delayed against a backdrop of a record surge in coronavirus cases across the country, a Kyodo News poll shows.
The survey follows doubts expressed by International Olympic Committee member Dick Pound, a former Commonwealth swimming champion and previous head of the World Anti-Doping Agency (WADA), that the Games will be able to top ahead as planned second-time round.
It was Pound who expressed some of the first doubts almost a year ago on the way to a decision to cancel after Canada because the First Nation to say that, whatever the IOC decided, it would not be sending a team to the Games in July 2020. Before that national decision, Pound repeated his view that the Games would not go ahead. It was March 24, 2020 – and he was right.
Tokyo reported a record of 2,447 new cases last Thursday, that representing a 50 per cent increase from the previous day, which had been a record in itself. Japan has attributed over 3,500 deaths to Covid-19, a number relatively low for a country of 126 million.
In the Kyodo news agency survey, 35.3% of respondents calling for the Games to be cancelled, while 44.8% favoured another delay after the Tokyo 2020ne Olympic Games scheduled for July 2020 had to be shunted on a year to July 23-August 8, 2021, because of the first spread of Covid-19.
Last week, Japanese Prime Minister Yoshihide Suga declared a state of emergency for the greater Tokyo region. That decision looks set to be extended to other areas as Japan struggles to contain a significant rise in infections, which include the first incidence of a new Brazilian strain of COVID-19 still being tested for signs of whether it might pose similar elevated levels of risk to strains associated with new cases spikes in the UK and South Africa.
Support for Suga has declined since he took office last September, his handling of the pandemic cited as the reason for dissatisfaction. In a survey of Suga's standing with voters, an approval rating down to 41% included a high 79% of respondents who said Suga's decision to call the state of emergency for Tokyo until the end of the first week in February came too late, while 68% expressed dissatisfaction with the government's handling of the pandemic, according to Kyodo.
Last week, Pound told the BBC in answer to a question of whether the Tokyo 2020ne Olympic Games will go ahead as planned in 2021:
"I can't be certain because the ongoing elephant in the room would be the surges in the virus."
Pound also told CBC that Olympic athletes should get priority access to coronavirus vaccines, a view that sparked a fair amount of kickback on twitter among athletes and coaches sensitive to how any call for athletes to be treated as vaccine VIPs during a pandemic and the healthcare crisis in which frontline workers and other essential workers and those in care homes are literally fighting for life, sometimes their own.
Athletes might also face questions from many business owners and employees among those to have so far escaped closure and loss of work but who now face a bleak future unless economies can take off again as soon as possible.
The questions run. Olympic business versus other business? How to weigh that one at such a time? Could Games bosses not make adjustments to ensure swimmers swim, runners run (and so on), even if they cannot all do that in Tokyo on the set dates? Who gets the priority: the 25th fastest entry in the 100m breaststroke or the chef and those who wait on table without whom the restaurant will close; the kindergarten staff and the cleaners without whom the place of early learning will shit down… and on and on.
Decision Day for the Games this year is unlikely to go beyond March 25, when the torch relay begins with 10,000 runners scheduled to crisscross Japan for four months leading to the opening ceremony on July 23.
IOC President Thomas Bach indicated last week that athletes should be encouraged to get a vaccine, but he also added that they "would not be required to", even though airlines are highly likely to make inoculation a condition of travel.
Bach suggested that athletes should not be a priority for receiving vaccines, noting the frontline care workers rightly at the front of the queue but steering shy of the vast list of others who would stake a claim at least as strong as any from Olympic athletes.
Pound suggested, however, that the impact of athletes being inoculated in the mass exercise each country is about to undertake would not cause consternation because athlete were "role models" (begging many other questions, including the likes of: who in the world living through this pandemic in lockdowns, following rules, doing their level best to keep companies and organisations and charities afloat, their best to hold down a job, their best to keep their communities up and running, is lesser?).
Pound pointed to the relatively small numbers in the club of "Olympic athletes" in each country handling domestic vaccine programs. He added:
"Athletes are important role models, and by taking the vaccine they can send a powerful message that vaccination is not only about personal health, but also about solidarity and consideration for the well being of others in their communities. In Canada where we might have 300 or 400 athletes — to take 300 or 400 vaccines out of several million in order to have Canada represented at international even of this stature, character and level — I don't think there would be any kind of public outcry about that."
Vaccine Velocity: Tokyo 2020ne Olympic Games
The vaccine rollout in Japan is likely to be slowed by the need for local clinical trials and it could be May before the domestic program gets up to speed in the general population, according to the Japan Times. The Guardian also cited Japan in a wider look at nations where rollouts were expected to be "slow".