2020/1 Spillover Stories: No 4 – The Swim League, The Wrangle & The Womenfolk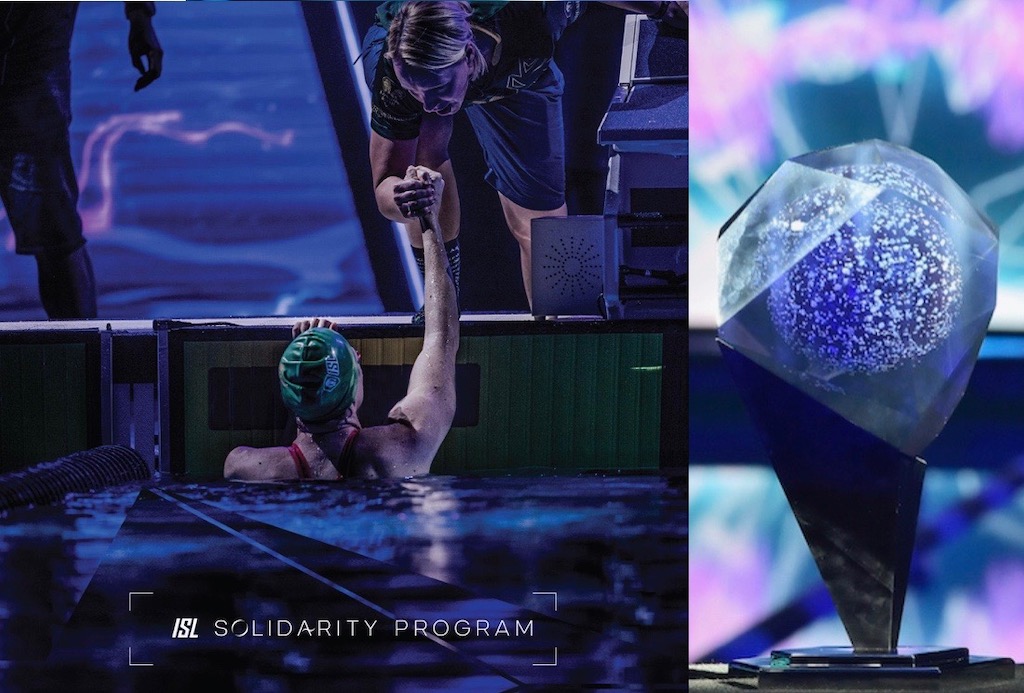 In our top 5 2020-21 spillover stories, No4 brings us to a swim league revolution, where its going and why its partnership with athletes and their growing voice is key to review and reform of the old, closed shop of swimming governance.
We began our top 5 on Twelfth Day after Twelfth Night with the themes of gender and athlete abuse, welfare and power, a thread and too often dread that binds all our top 5 in a common narrative, each feature including commentary and fact.
Today: The Swim League
The International Swimming League (ISL), its livery, logos and lights, focus on racing, showtime, showcase and the flow of dollars into the accounts of swimmers and new Pro-teams have breathed new O into the H2 of fast water. The positives flowed, as the article that starts with the previous sentence noted before considering some of the downsides and hiccups that are part of every revolution and, indeed, life.
National flags removed, a team-concept replacing the almost singular focus on individuals that FINA allowed the World Cup to become, the Swim League harnessed to its investment the feel and thrill of the Duels in the Pool and the idea that the fourth best man or woman in a nation who happens also to be among the best 10 or 20 in the world in a given event ought not to be forced out of international competition by virtue of their nationality and swimming strength of their country.
More than 20 years have passed since I first advocated a competition format by which, regardless of nationality, a World Championship should include the best 20-ranked swimmers at a given time in a qualification season, universality participation to be considered after that first-rights access to the global elite pool. There is no sign of it happening in FINA World but good to see the concept form one of the pillars of the Swim League.
Solidarity was the label on a League Season 2 that put on show not only waves of fast, entertaining swimming but the "can-do" of the ISL and the deep pocket of subsidisation that, for the first time in swimming history, is aimed at creating a professional model for swimming beyond the Olympic/FINA bubble.
Here, we present some of the significant issues that will spill into this year and beyond.
Swim League Thumbs Up, Thumbs Down
Thumbs Up:
The swim league has started the process of freeing athletes from the clutches of a FINA monopoly held in place by national federations that have yet to climb off the fence when it comes to serving their stakeholders' best interests. NB: the breakthrough at the elite end of the sport is in its infancy, cultural and structural reform of the regulators of the swimming world, International and domestic, yet to come, the conclusion of legal challenges ahead of us.
Athletes have started to understand their power – and their rights as professional sportspeople with whom FINA has no contract, grants no pay nor life, nor medical insurance, nor extends any pension contributions to, while insisting on rules and measures that deter private, actual and would-be sponsors from supporting swimmers directly. Why? FINA and other federations force athletes to wear brands that pay the federations and help them to retain control in an outdated status quo lacking in transparency and genuine input of athletes, coaches and others on significant levels in a system built with the interests of bureaucrats placed above those of athletes, the record shows. The league has begun to make clear to athletes that their ultimate power in negotiation with governors and guardians that have let swimmers down for decades in significant and even life-ending and life-changing ways, is one they will never wish to trigger: the collective power of withdrawing labour in extremis. No swimmers, no show. Simple – and only ever likely to be needed once as a collective exercise, if ever at all: the power of federations is in the hands of members, athletes now in the driving seat of change and learning as they go, professional representation and collective bargaining not yet a serious player in the pool.
Through a different model and approach, the Swim League has provided a swimming showcase apt to appeal to a wider audience (apt because it is not there yet and has not had a chance to be fully tested). The entertainment is pegged to fast action, tight racing, a team concept that removes the national flags and many other elements that are part of the tradition and lifeblood of the biggest swim event of them all and the only one that gets a significant share of the global sports audience: the Olympic Games – once every four years.
The Swim League has attempted to carve out a recognisable season for itself, audience familiarity and expectation both issues the sport has struggled with for a long time (also a thumbs down point, though an issue that predates the ISL)
Season 2 went ahead despite the constraints of COVID and when all other major international swim events fell by the wayside: 'where there's a will, there's a way' – and the ISL found one, at a time when FINA found no way of actively engaging in a way that might truly speak to 'solidarity' in a worldwide swimming community that finds many of its members struggling to stay afloat. Beyond that, FINA's take on the past year simply failed to tell the truth and acknowledge the good in the ISL: in the December 2020 and last edition ever of the printed FINA Aquatics Magazine, outgoing president Julio Maglione, a Uruguayan who once pledged to stay for a term but ended up staying for three to stretch his top-table presence to 37 years, tells readers that since FINA was able to stage its last event in March, 2020 …
"… a complete halt to events in our sport transformed a year that was meant to be a great year for FINA and the Olympic Movement".
A Note On Whether This Will Be An Olympic Year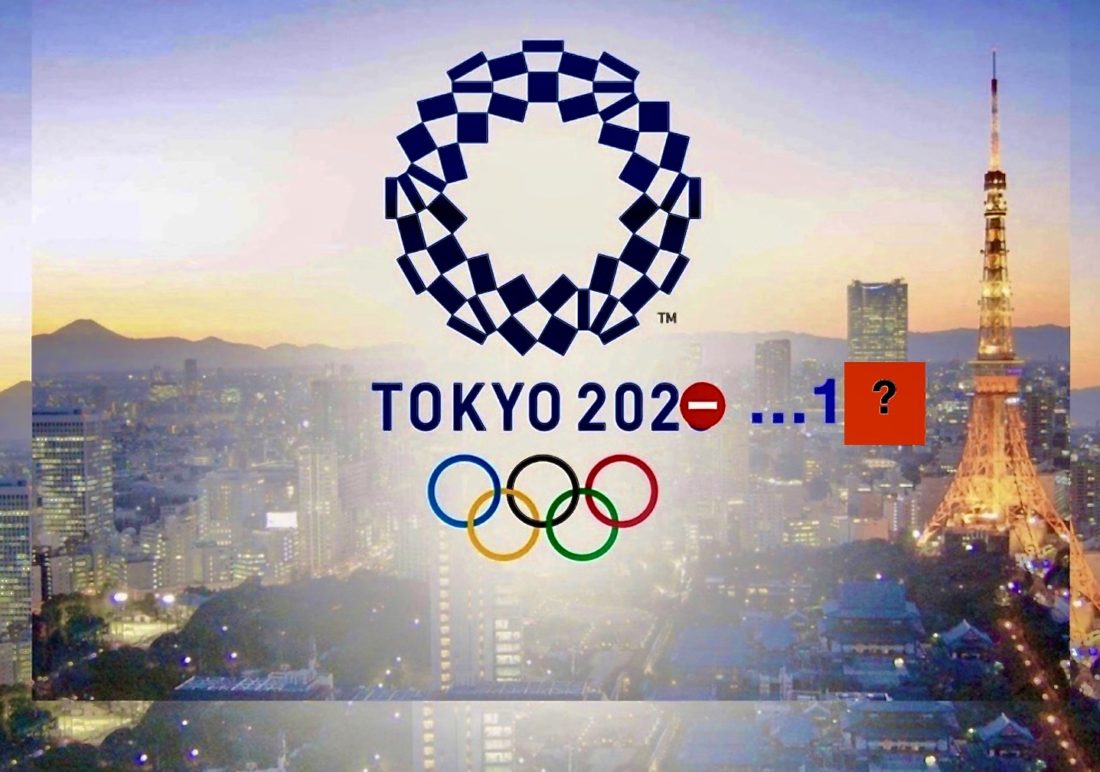 Complete halt? A time of challenge with a cutting edge, without a shadow of a doubt, but 'complete halt'? Was that your take on swim season 2020 given the six weeks of solidarity and salvation of an ISL season that meant swimming was part of the club of sports that found a way to keep opportunity and showcase alive, to keep open a window to the world? Maglione's mean-spirited take was typical of a federation that doesn't get the consequences for governors who think it wise to pretend that what unfolded in Budapest in October and November with more than 300 of the very best swimmers in the world in a show broadcast very far and wide amounted to "complete halt", or "nothing to see here, move on".
Maglione goes on to use the word solidarity but not once does he mention the Swim League, the fact that it kept swimming on the international calendar and in sight, with the backing of a "Solidarity" mission that is paying more than 300 swimmers a regular wage between September last year and up to the door of the rescheduled Olympics in Tokyo this July, all being well. At a time when FINA has lawyers working on the third consideration of the Sun Yang anti-doping case, has lawyers working on defending its stance against swimmers and the ISL in U.S. courts, where, one might well ask, is its solidarity with the cream of the crop of its sport, the folk who produce the biggest show of swimming on the planet and all those in that ocean who want a zero-tolerance of those who fall foul of anti-doping rules to stretch from fine words to decisive deeds?
The Olympic movement, too, may wish to ignore challenges to how it does business and arranges its relationships with athletes, even though the ISL, with its Bubble of Budapest, has shown the way forward for the IOC should it be necessary to cancel Tokyo 2021 after all: the model is there – no need to cancel if Tokyo cannot go ahead. We live not in 1940 but the digital age of 2021, with various 'virtual' possibilities': the solutions of war time last century need not be the solutions of the back end of the first quarter of this century.
The Bubble of Budapest shows how it would be possible to hold an Olympic championship for swimming in a bubble too; track and field in another – get the show and the racing done and hand out the prizes. Better that than nothing at all at a time when the only war is the one we wage on ourselves if we chose to let that be the outcome. There is a way. Is there a will? Is there vision to get the job done for athletes? Would it be so hard for Olympic bosses to say "sorry all of you who would have qualified on universality, not excellence, tickets, this time round, we have to cut our coat according to our Covid-19 cloth – and only those who rank in the best four heats/qualifiers will be invited? Where there's a will …
More Ups: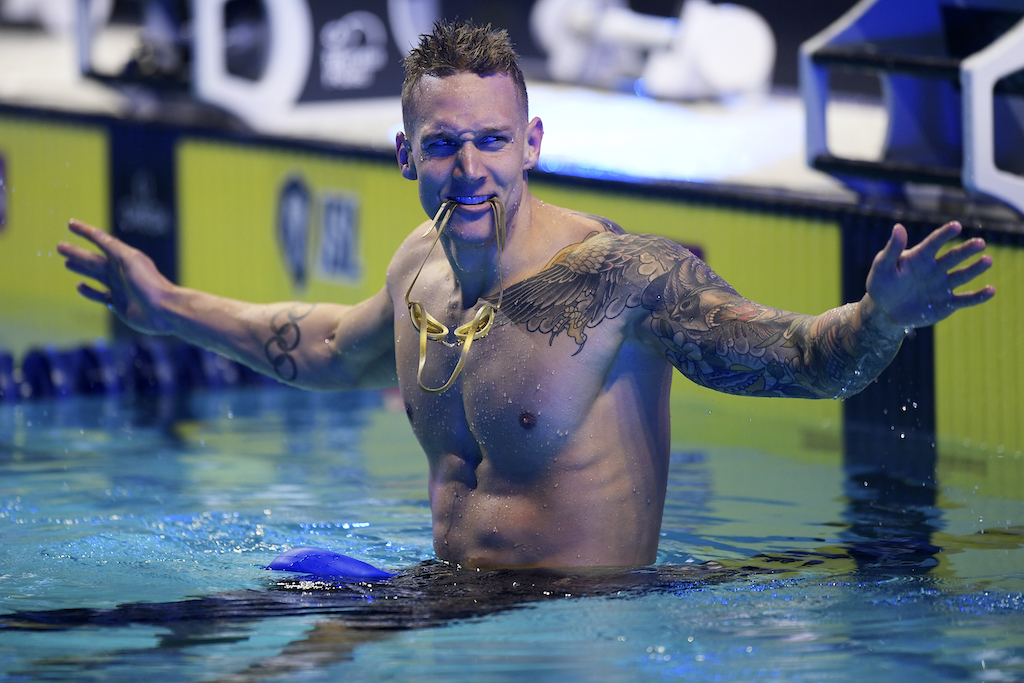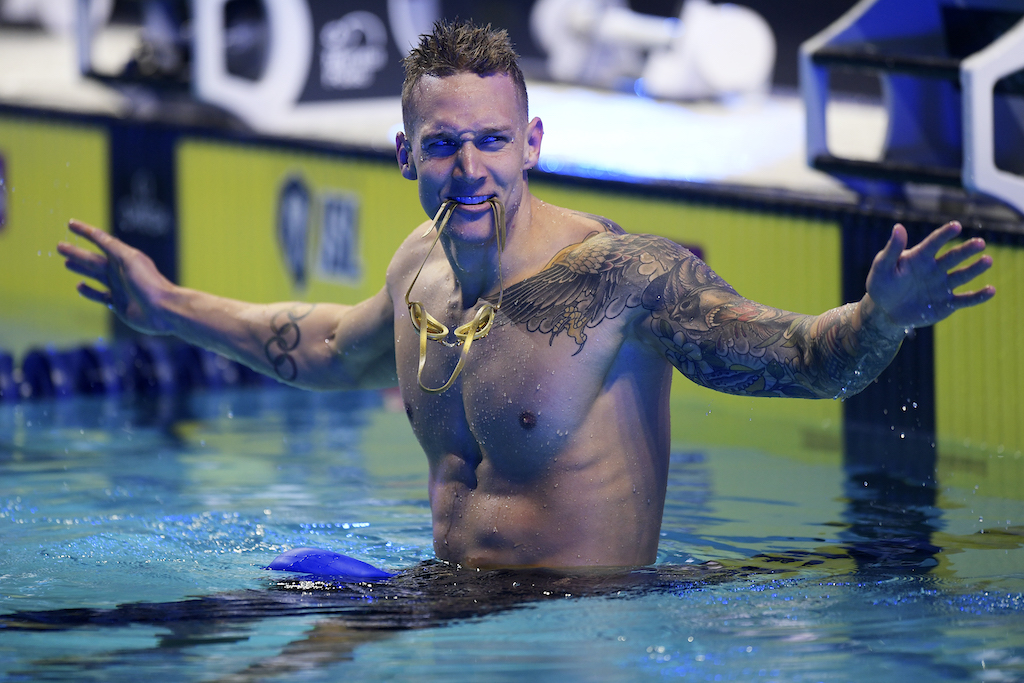 The Swim League has begun to transform swimming into a professional sport by building a realm in which swimmers get paid a season/regular wage to underpin any prize money they earn; teams get a share of earnings; professional insurance and pensions are entering the lexicon and lives of athletes as the day of federations as overlords approaches its final chapter (more on that to come in another entry in our top 5).
It has encouraged a model that requires teams and those who run them to show entrepreneurial skill and create brands fit to support economies of their own and therefore placed the Swim League where FINA and its model of governance will never/ would never go unless forced to do so, including changing those entrenched rules and restrictions that place unrealistic and unwelcome handcuffs on backers, sponsors, partners who would otherwise engage with swimming in a far more fruitful way (that includes the likes of Adidas and even arena, companies that make iconic kit but cannot include dynamic use of things like stripes and diamonds in their designs because of FINA restrictions that keep swimming smaller than it might be). The ISL's very presence, the identity it has carved out for itself and athletes, puts pressure of FINA to review and reform – a good thing. There is much more creativity to unlock …
The Swim League has placed "racing" and "team" centre stage. Let's be clear: most racing is fun for athletes who thrive on competition but the fun has to extend to 'what kind of fun, when and in what context'. The league has sought to turn the clock off (also in our thumbs down, below) and in some ways that is to be welcomed as a measure that frees the sport of always being seen not through a race but through a race with time. There is this, too: the fun MUST extend to the fan but also well beyond them to the media, the viewer, the wider world required for swimming to "grow" (much misused by swimming leaders); the ISL format has allowed for that to happen (to some extent it is working, in some regards it is not), reversing the trend of decline and a sport talking to itself and not even reaching many of its core appreciation society associated with the FINA World Cup and federation bosses deaf to calls for a long overdue rethink and a return to some of the exciting aspects of the original World Cup that pre-dated FINA control but were shut down by domestic federations that chose to threaten athletes rather than tell its parent organisation "it's about the swimmers, not you" (talk to Matt Biondi and there's no escaping the point).
The Swim League is learning and adapting as it goes in a far faster fashion than FINA ever has unless for decisions forced upon it (like the ban on shiny suits that proved what can be achieved when domestic federations stop appeasing what is wrong and ridiculous). Some adaptations have been unhelpful to understanding and consistency of offer (see Thumbs Down) but there are examples aplenty of a concept on the way to maturity and reaching yet for the best elements to fix as foundation stones for the League. A case in point: the way teams are selected, the creating of a 'transfer window' in which the top team can't simply pick the latest superstar making themselves available for League action and the opportunity that brings for delivering tighter and fate-twisting tussles in the rounds.
That last point is proven even if we only consider the trajectory travelled so far since the late-2018 meeting in London at which world-class athletes pledged their backing for the ISL in the face of FINA threats. By northern autumn 2019, the League was staging its first season. That's a revolution and one swimming has thirsted for for too long. Of course, such breakneck speed is going to come with hiccups – and here are a few of those:
Thumbs down:
In November, the Swim league had a full-blown crisis on its hands for the first time after Jean-François Salessy lifted pen as sword in an open letter to League founder and funder Konstantin Grigorishin: the furious Frenchman quit as Energy Standard's General Manager (GM) yelling at the boss: "Your Billionaire's status prevents the candid and passionate to ask you for guarantees, for legal contracts (my case among others), and from worrying about a minimum of formalism". Salessy's complaints came in esoteric messages that felt like a novel without a plot. I can't tell you what they amounted to, what precise examples he had to offer – I asked but received no reply. I asked the ISL, too, and Grigorishin was willing to talk, as he has been throughout the creation, birth and launch seasons of the swim league. Concerns over payments not paid or not paid on time have been expressed. The ISL's general answer is: not an issue, just teething problems or, in some cases, because the service requested was not provided. Threats of dispute have followed season 1 and season 2. To date, they have either been resolved or come to nothing. There appear to be, however, management issues that the swim league needs to review so that it might confine damaging perception to the book of lessons learned before Season 3 gets up and running.
Sticking with leadership, whither the women – and why was a men's 800m held as a test but no women's event? There may well be answers. To be honest, I'm not open to hearing them. The swim league promotes a commitment to gender equality. In the pool it has that (barring that test-event oversight that ought not to have happened). The top table is another matter: seven men, no women. The world of swimming is stacked with smart women who know their swimming inside out, who have careers in finance, management, banking, marketing, the arts, media, and on and on. Invite them in and match promises with a reality that would deliver the promise of the different angles and views the swim league will surely thrive on where FINA World has not (gender one issue, omertà and closed-shop culture the other).
The clock: hold some events with the clock turned off – but completely turned off, even if to do so you make it a 150m race that no-one can ever call as a world record because there is none and won't be if there is no official chronometer on it (Home stopwatches? Who cares). And – please change the bad and annoying habit developing, that of leaving the clock on and flashing up the winning time for a moment too narrow to avoid frustrating an audience that is indeed interested in time among measures of great and personal-best performance. What makes a great race in which two swimmers hit the wall together all the more thrilling? The knowledge – even if you deliver it AFTER the instant 'who won?' – that Dressel won by 0.01 over Manaudou; Kromowidjojo pipped Sjostrom by 0.02; and those results decided who is king and queen of skins, is an important measure of might of BOTH athletes in such head to heads. Telling the viewer that Caeleb Dressel clocked 20.98, without quickly telling us that Florent Manaudou clocked 20.99 is too close to moments like this one: the much-celebrated and loved BBC commentator David Coleman (RIP), lost in the emotion of the moment, called David Hemery as Olympic champion over hurdles at the 1968 Mexico Games but failed to spot the winner's fast-finishing teammate John Sherwood and told listeners: "Who cares who's third?" Answer: millions back home. Snap for the ISL: swimming fans get the need to emphasise racing not time but they also want to know "by how much" and so forth (while the wider audience is largely made up of folk who have no idea what a swim time means but those who stay will either take an interest or ignore the clock in favour of the race and a points system at the heart of my next point…
Points: points for this, points for that, doubles, triples, a bonus and weight added here, taken away there. My recommendation: keep it simple (we all know when a goal or basket is scored, when a set is won, when a clock stops, when a hole is filled in one… I love swimming: I have no interest in measuring the sport in what feels like the kind of equations and calculations the makers of the next rocket to Mars must muscle into shape before takeoff – especially when the most simple and significant measure in the pool – time – has not been given the consideration it deserves. All sports can learn from others but swimming is not basketball, diving, tiddlywinks and so on. It's swimming, a sport with its own identity and very fine traditions that, like the proverbial baby, ought not to be thrown out with the bath water.
Seasons: before Covid-19 confined ISL season 2 to the Bubble of Budapest, there was talk of a season running to 25 and more weeks through the northern winter. My take: don't do it. FINA's empire building and the bolt-on diet born in a race with LEN to prove more is more even when it was obvious that more meant less led to that part of "water is our World" swimming can do without: dilution.
Media: TV is not all. TV is nowhere to be found beyond the show and season. The mainstream written media is almost nowhere to be found in the Swim League but will write about swimming the whole year round if there's a point, if there's meaning, if it feels welcome. Where it does not; where it is treated as second-class (and that is NOT the case in several of the biggest pro-sports in the world, so why would that work in the swim league?), here's what happens: the Olympics will remain swimming's big moment and the only one that attracts anything like the media attention (and therefore wider attention required for swimming to "grow"), anything like the scope, breadth and depth of sponsors, backers and partners aplenty that are well-established part of big pro-sports. Big room for improvement, including making sure written media is not approached a couple of weeks out from a season – it simply doesn't work like that: travel, accommodation, accreditation, planning time out from other work, family life and much else require a lead-in time of at least six months, better still a year. COVID uncertainties have made the art of planning that much trickier but in the normal run of things, this month and next are already late hours in terms of engaging with written media to make the league dates and program clear, to extent invitations to accredit and explain to journalists why the league is something worth following. Telling them a few weeks out that many of the best 300 athletes in the world will be there – and it's on the telly and we've got a website with info and interviews and stuff" is simply not enough. Not even close. NB on all those interviews and match reports filed by in-house teams and in-house commentators (an approach FINA and some key domestic federations took quite a while back, exacerbating not alleviating a fall in media interest in swimming): such exercises represent a sport talking to itself, not one intent on growth. Take a look at the big pro-sports and then the mainstream media coverage and colour features: the content is generated by journalists sent to report and reflect the thrill and spill of it all – and the best of it is PR, sugar-free.
Athlete representation: there was much talk of professional representation and that talk included advice from labour-relations experts. So far, nothing has come of it and swimmers lag well behind their peers from other sports when it comes to raising the kind of issues the likes of Global Athlete and partner representative organisations are taking to the top tables of sport far and wide. By all means raise the issues that have a direct impact on your ability to earn a living from your sport, swimmers – but don't forget the wider environment in which those impacts are forged. Where is your call for FINA to hand all inquiry processes over to an independent Integrity Unit of the kind that now exists in Athletics? Does it matter to you that the next president of FINA, with the backing of the likes of U.S. and other lead-nation representatives, is a man from Kuwait cited by the U.S. Justice Department as a co-conspirator to fraud – and that citation has to date not been tested in a court of law? Do you know what roles that man has held in your sport? What role do you think an independent Integrity Unit might play in such cases? The questions run – and the answers impact your lives, whether you realise it or not.
Some key thumbs ups and downs noted, the bottom line is this: the ISL is delivering where FINA did not and, it seems, could not, for whatever reasons.
In my opinion, one of the key reasons is because experts on committees are fewer than they've ever been, politics playing a strong hand in ensuring that places are taken up by appointees who not only have no knowledge of the subject and sports at hand but hail from nations with no history, standing nor status at world-class level, nations for whom excellence in performance sport is a future lesson and experience. Those appointees are there to nod when told to do so; there because they will never raise a red flag and speak up when the bad and ugly beyond the good haunts the ives of athletes, parents, coaches and others because of governance standards set well below the level of the professionalism expected of the stars of the show and those who help them to strive for their goals.
The world-class acts we see in League action come from the birthing pools of a sport that has been less welcoming to parents seeking an outlet for the talents and energies of their kids. Swimming should be a natural home, its abundant potential stretching to lifelong health and lifesaving skills. Yet, many are turned away too soon by a competitive culture and commitments often unpalatable, dispiriting and even daunting and rebarbative.
Don't get me wrong: I'm not talking about the demands that must be met if you want to be a competitor and be competitive in swimming. The hard work, the consistency, the getting the work done, the process, the understanding and commitment to lessons learned from competitions along the way towards the long-term goals and the racing inherent in them are all elements that add up to "tough" if you want to see it that way. My point is a different one. It speaks to the strength of the welcome sign on the pool door and whether that is backed up by the demands on all who make it inside, sign up and are then looking at least a decade of commitment if performance sport is or becomes the goal.
It speaks to some of the lessons Bill Sweetenham brought to Britain 20 years ago and are now ripping out much further courtesy of the kind of success and attitudes that he helped to foster in those he worked with, those who coupled what he had to teach to their own experience as swimmers and then coaches, those who now work with others. Coach Mel Marshall and Adam Peaty are key among cases in point. Spot the Sweetenham message in the words of Peaty and his business venture Adam Peaty Plus:
Sweetenham once joked that if he had been head of Australian swimming at the time Thorpey (Ian Thorpe) was thundering into view, he would have made sure a little funding went to Mr. And Mrs. Thorpe so they could enjoy regular candle-lit dinners. His jest had an underlying mantra to it: "no stone unturned".
That and its meaning to parents and the support for families who make it as far as the performance end of the pool were one of the key pillars of the British Smart Track squads of the first decade of the new millennium and helped to deliver Jazz Carlin, Fran Halsall, Lizzie Simmonds, Jemma Lowe, Ellen Gandy, Jess Dickons and Co to podiums Olympic, World, European and Commonwealth was this. In 2004, Sweetenham told me:
"If a young swimmer with great potential is in a situation where the family lives an hour from the nearest decent swimming club, that can mean two hours in a car each day just for one session, assuming there's a parent and a car available. Britain can't afford not to pay attention to situations like that and leave no stone unturned. In life, one of the keys to achieving your goals is to stay ahead of any circumstance holding you back. Circumstance will always try to nudge ahead of it. Don't let it. What we have to do when we identify a good prospect is talk to the parents, ask them about their circumstance, what help they might need so the family doesn't crack under the weight of it all: if it does, the swimmer and the prospect goes down the plughole with it. We don't want that. Sometimes, it's a question of moving the kid to a better situation and supporting the family in making that possible."
More On Athlete Sustainability, a welfare issue federations have handled poorly, in my opinion
There are, of course, worlds of difference between the birthing pool of aspiring talent and the club and youth development environment the young athletes concerned and their parents (and siblings) will come to know down the line. Those differences stretch to coaches and, as COVID-19 season has shown, the massive gap between the well-paid, some extremely well paid, end of the trade and the bulk of experience – low pay, long hours, a huge slab of voluntary energy and time in the mix, plus strong vulnerability to strong cross winds in a swimming economy split between the haves of the heavily subsidised end of the market (and that includes the ISL and FINA world) and the have nots (the majority of people involved in 'swimming' in all its guises, the folk, you might say, who got locked out of the water almost throughout the entire pandemic).
The ISL is far removed from the amateur end of the business, barring the foundation stone it shares with Olympic and other elite sport: a reliance on the birthing pool and then clubs working in a system of associations and federations ultimately linked to FINA and working under the rules of the international federation, some of which the ISL wants to see reformed, reshaped, scrapped, amended and/or extended, without actually having a direct say in whether any of that can happen. The League is the vehicle for change, the athletes the voice for change that FINA must listen to. That new dynamic in swimming is starting to shape the future of the sport.
Take, for example a complex feature of that vast club of 'others': it includes world top-10 ranked swimmers who never, or rarely, make it to the Olympics and a fair few outside the top 100 (even top 500) who make it to at least one Olympics, sometimes two or even three because of the universal nature of FINA structures helpful to maintaining a status quo built on a foundation of 2 votes per nation.
In FINA world, the might of the United States can be neutralised by the equal votes of Uruguay, Kuwait and others whose standards in the pool would struggle to manage in 2021 what the class of Fraser, Rose, De Varona et al managed half a century and more ago (if you doubt it, look at three things – national records – then the depth behind the national record holders – then the lack of a senior women's swimming program in far too many nations allowed to sign up to a FINA Constitution that bars discrimination on grounds of gender). In the depths is a murky world of grace and favour in which big players can get their way if they find a way of making the world a pleasant one for the bloated bureaucracy in the top seats; a world in which omertà becomes standard behaviour for all who enter the realms of governance and wish to stay and rise to the top. The examples legion and, sadly, including former world-class athletes who admit they must play the game or they simply will not survive to represent other athletes at all.
As Konstantin Grigorishin, the founder and funder of the swim league has rightly noted, the Olympic movement and the sports federations affiliated to it constitute the biggest and most bloated bureaucracy in world sport, with vast numbers of 'leaders' holding voluntary (they like to see themselves as 'unpaid volunteer executives' these days, even though the perks and payments may exceed the average wage of a family in many leading economies of the world).
Into that broken system, one we'll be revisiting in another of out top 5 spillover pieces, came a swim league that earned the backing of swimmers who, for a number of reasons (and not all the same ones for each swimmer) wanted a fresh start, a bigger say, were ready to ride the wave of a turning tide in their sport and enthusiastically embrace a role as pioneers of a new era in a sport thirsting for change and a chance to show how thrilling swimming can be.
The sport is richer for it all, despite the legal and other challenges and related trials and tribulations of the first two seasons on the way to getting it all off the blocks.
In these uncharted times and choppy waters, hard to tell where the ship will end up but the Swim League, already much loved and gathering momentum, looks set to find a permanent place in the swimming calendar. If that means clearing the calendar of the flotsam and jetsam of 'the way we were' so that a modern new home for swimming between Olympics can go from strength to strength, so be it.
Next step, next season, the League must take a leap with efforts to attract the financial backing that will help Konstantin Grigorishin find the alchemy of turning investment into a sustainable business model in which the ISL and its expert partners, the teams and the athletes, coaches and managers all get paid for the job done in a way that means they can pay their way in a realm that has never been a part of their world before: professional team sport, all for one, one for all, without a national flag in sight.