2019: An End of Year Message from Global Athlete to the Athlete Community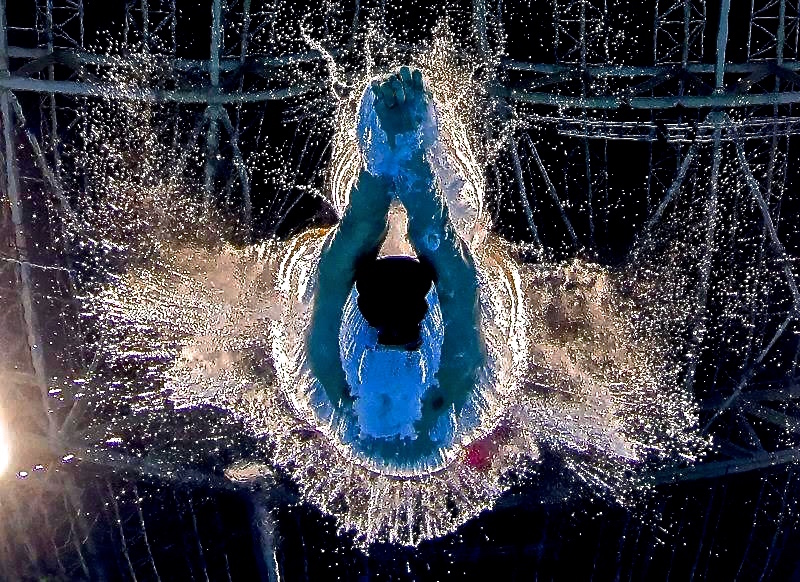 18 December 2019: A year-end letter from a fledgling athlete-representative body at a time when the Athlete Voice is not only getting louder but intends to be heard directly at the top table of governance, without the filter of in-house 'athlete committees'. 2020 will be a decisive year and the start of a decisive decade in Olympic sport and for the Olympic Movement in general.
Global Athlete:
Dear Athletes,
2019 has been a momentous year for global sports governance and the athlete voice, and a time viewed by many as the year when athletes spoke up and were finally heard. It has been a real pleasure for Global Athlete to have listened to you, worked with you, learnt from you and supported your rights. The athletes' voice is getting stronger, sports leaders are finally starting to pay attention and change is in the air.
It is hard to believe that Global Athlete only launched on 13 February 2019. With your support and your drive for change, we have accomplished a lot in this short space of time. Here, we thought it would be worth sharing some of the achievements we have secured, collectively, with you, the athletes.
Protecting Athletes' Rights by:
Intervening in a governance dispute that resulted in Irish Karate Athletes being allowed to compete at the European Championships; a qualifier for the 2020 Olympic Games.
Facilitating communication with cyclists and the International Cycling Federation regarding rule changes; 7000 athletes signed a petition asking for change.
Helping swimmers with contracts to ensure their rights were protected.
Overseeing athletes' rights at the Aurora Games; an all-women sporting event.
Standing for fair treatment of athletes leading up to the African Games.
Helping two Athletes with their competition rule appeals at the 2019 World Athletics Championships.
Standing side by side with Boxers due to the suspension by the International Olympic Committee (IOC) of the International Boxing Association (AIBA) to ensure they could compete at the upcoming Olympic Games.
Attending many Athlete Committee meetings, with the clear objective of establishing a collective athlete voice
We continue to enhance Athlete Rights by:
null
Working with athlete groups to have IOC Rule 40 relaxed to advance personal marketing potential at the Olympic Games. As a result of our collective work with athletes, and our public advocacy of Rule 40 reform, we are now starting to see change.
Advocating athletes' rights for freedom of expression by having IOC Rule 50 relaxed. Freedom of expression is a fundamental right and sports rules should not limit this right.
Promoting a more balanced makeup of athlete representation around the sports decision-making tables. Athletes need equal and collective representation.
In the Anti-Doping world, we have:
Been vocal with athlete groups demanding a complete ban of the Russian Olympic team at the 2020 Olympic and Paralympic Games.
Pressed for sanctions on the Romanian Anti-Doping Organization and the Bucharest Laboratory for doping cover-ups and corrupt practices.
Supported and advocated the Rodchenkov Anti-Doping Act.
Supported the WADA Athlete Committee's Charter of Athlete Rights
We will continue to listen and partner:
We launched the first ever Global Athlete Survey covering athlete rights, compensation and anti-doping. To date, 45 countries have responded to the survey.
We have commenced a project looking at the financials of the IOC and the Olympic Movement.
We have advocated for athlete rights at over 25 International Conferences and meetings.
As 2019 comes to an end, we want to wish everyone a safe and happy holiday season and we look forward to engaging with you in 2020. You have our commitment to continue to listen and support your causes and to strive to work collectively for the future growth of athlete-centric sport.

Rob Koehler
Best regards,
On behalf of the Global Athlete Start-Up Group
Rob Koehler,
Director General
Akwasi Frimpong – Olympic Bobsliegh and Skelton Athlete – Ghana
Noah Hoffman – Olympic Cross-Country Skier – United States of America
Ali Jawad – Olympic Para Powerlifter – United Kingdom
Caradh O'Donovan – World Champion Kick Boxer and Karate – Ireland
Callum Skinner – Olympic Cyclist – United Kingdom
Rachael Sporn – Olympic Basketball – Australia