200m Breaststroke Bonanza: Arno Kamminga Adds To Wall Of Speed With 2:07.6 Win & Francesca Fangio Takes Down Italian Shiny Suit Standard On 2:23 In Sette Colli Curtain-Closer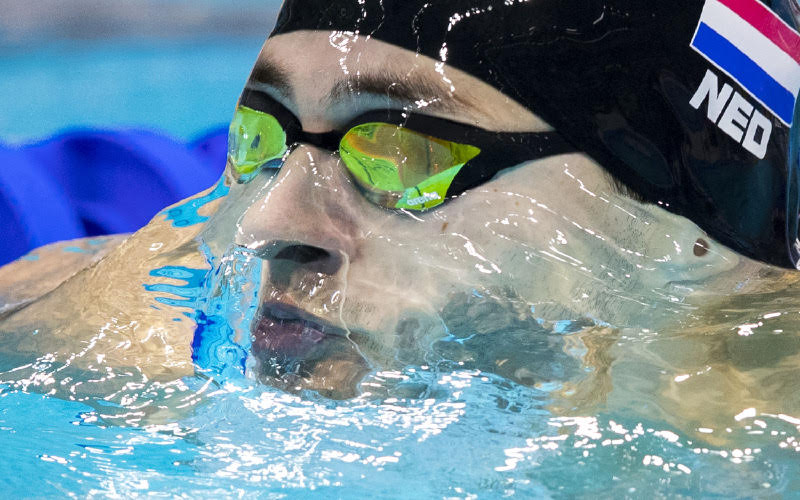 Arno Kamminga on 2:07.63 ahead of Olympic champion Dmitry Balandin and others, plus an Italian shiny-suit-busting record of 2:23.06 for Francesca Fangio at the helm of pace in the 200m breaststroke finals, and a tight clash of dash giants Pernille Blume, Sarah Sjostrom and Ranomi Kromowidjojo provided the highlights of the closing session at the 58th Sette Colli International in Rome.
Kamminga, of The Netherlands, was in a league of his own on 2:07.63, a meet record that marked the seventh fastest effort of his career on a personal and Dutch top 10 that is one of the most consistent lists of top-flight 200m speed in history and was built between 2019 and 2021. The range of the top 10 is 2:06.85 to 2:08.08 via seven 2:07s.
That's an approach that leaves Kamminga able top say 'I left no stone unturned when it comes to race practice these past two years since a 2:08.48 in semi-finals for 10th overall at World titles in Gwangju, the last global gathering of the best in the world before the pandemic hit.
In Gwangju, he was also halted in semis in the 100m and watched both breaststroke finals from the strands. Now, the 27-year-old approaches the Olympic Games as all-time No2 in the 100m (behind the best 15 efforts of Adam Peaty) and all-time No 6 in the 200m. At European Championships last month, Kamminga took silver behind Britain's Peaty in the 100m and silver behind Russian World champion Anton Chupkov in the 200m.
Luca Pizzini, of Italy was closest to Kamminga in Rome today, on 2:10.12, at the helm of a tight tussle for the minor spoils, former world s/c champion Marco Koch, of Germany, on 2:10.45, Olympic champion Dmitry Balandin, of Kazakstan, on 2:10.65, and Sweden's Eric Persson on 2:10.77
In the women's 200m breaststroke, Francesca Fangio set an Italian record of 2:23.06, which took down the 2009 national standard held at 2:23.32 by Ilaria Scarcella since the Rome World-titles circus of shiny suits 12 years ago.
Fangio, sporting a career best inside the 2:24.26 she clocked at European Championships last month, was pressed all the way by Belgium's Fanny Lecluyse, on 2:23.30, with Switzerland's Lisa Mamie, European bronze medallist in Budapest in May, third in 2:23.95.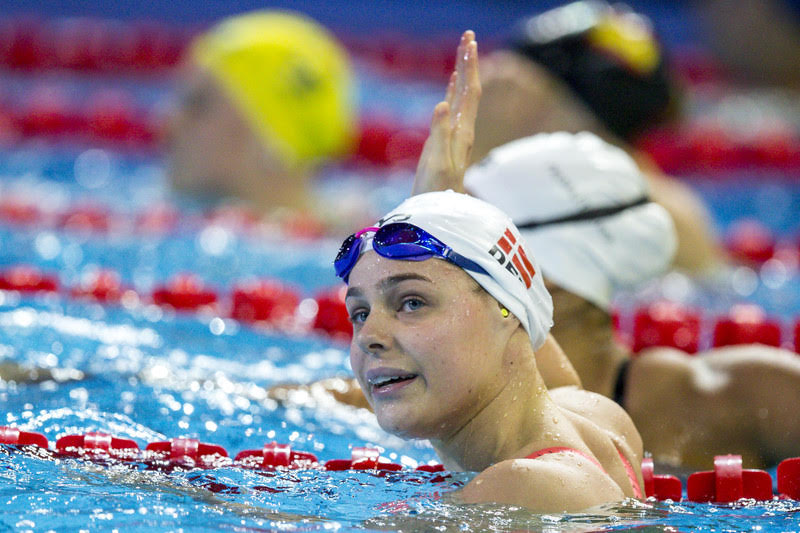 Olympic champion Pernille Blume spoke recently of the confidence she gets from experience. Today in Rome she gained a little more on the way to the defence of the 50m freestyle crown in Tokyo, with a 24.17 win in the dash ahead of a 24.25 from World record holder Sarah Sjostrom, the Swedish ace working her way back from injury, and a 24.36 from reigning European champion and 2012 Olympic champion Ranomi Kromowidjojo, of The Netherlands.
The first five home in the men's 200m freestyle clocked 1:46. At the helm was World 200m butterfly champion Kristof Milak, of Hungary, on 1:46.39, a meet record. Then came Murilo Sartori, of Brazil, on 1:46.81; Italy's Stefano Di Cola, 1:46.84; Brazil's Fernando Scheffer, 1:46.89; and Israel's Denis Loktev, who set a national record of 1:46.97, inside the 1:47.16 clocked by Tomer Frankel in 2018.
Italy's Sara Franceshi topped the 200m medley final in 2:10.26 ahead of Olympic champion Katinka Hosszu, of Hungary, on 2:11.61, third place to Switzerland's Maria Ugolkova in 2:11.87.
In other finals, Simona Quadarella, triple distance freestyle champion of European for Italy last month, took the 400m free in 4:06.80; Alberto Razzetti, of Italy, was home in 1:58.34 for the win over 200m medley; Alessia Polieri topped the 200m butterfly in 2:08.80 ahead of Hosszu, on 2:09.19 and Ilaria Cusinato, of Italy, on 2:09.70, two others home within 0.63sec; European champion Margherita Panziera was the runaway winner of the 200m backstroke, on 2:08.08; while the men's 200m backstroke went to Matteo Restivo in 1:56.59.