10 Issues Ripe For Scrutiny Of An Independent Swimming Integrity Unit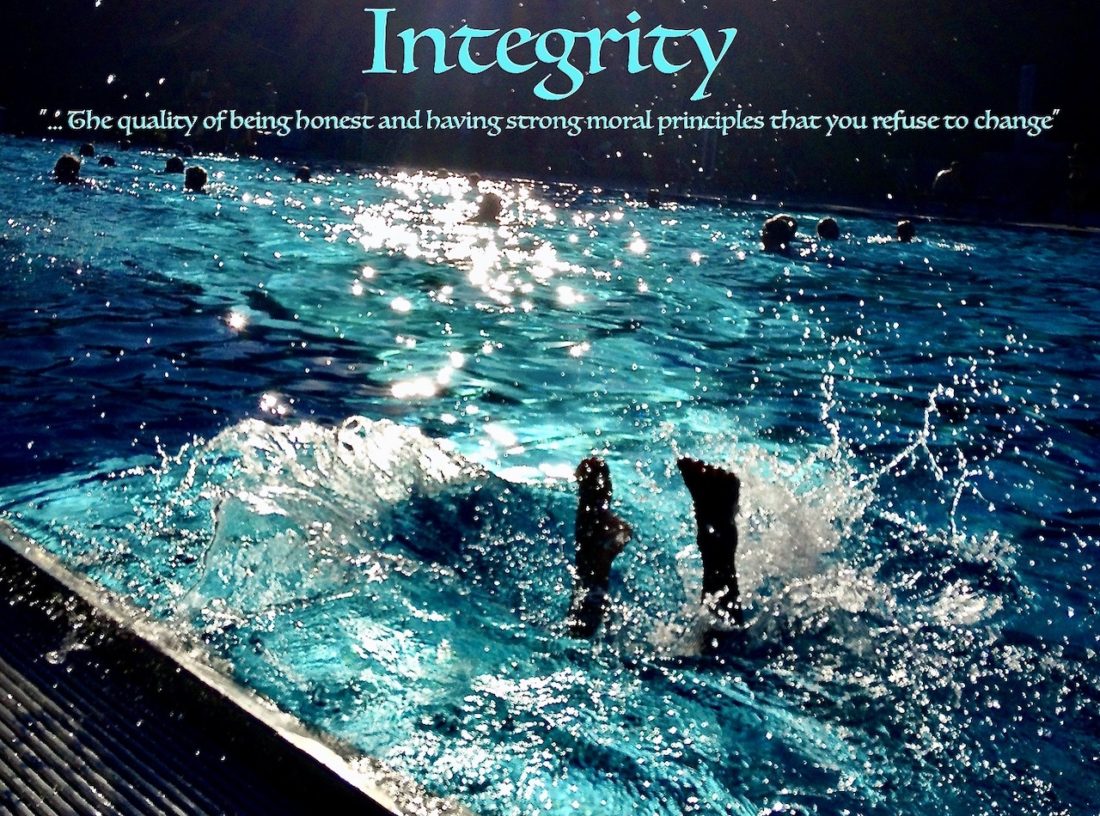 Editorial – In part two of No2 in our spillover stories, SOS lists 10 issues that ought to be put to an Independent Swimming Integrity Unit armed with a Magna Carta Aquae that transcends a FINA Constitution and rule book in need of standard review designed to keep the global aquatics regulator fit for purpose.
Despite the direction of the International Olympic Committee – Integrity one of the pillars of the Olympic Agenda 2020, and the example of the Athletics Integrity Unity in place since 2017, there is no Independent Swimming Integrity Unit to judge such issues that taint aquatic sports and prevent the evolution of swimming into the best form of itself, complete with good governance that places the interests and welfare of athletes first and foremost.
Top 5 Spillover Stories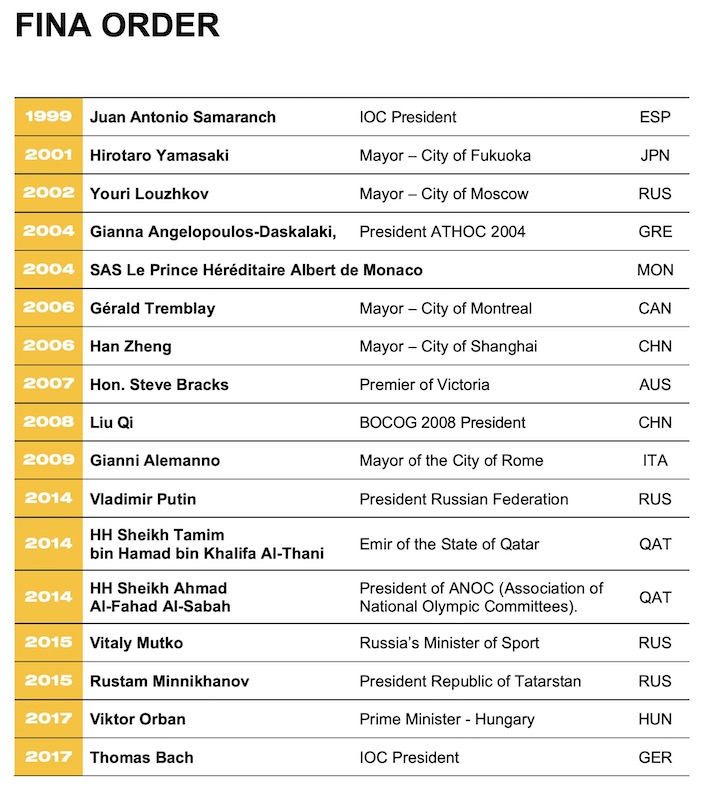 This year in June, FINA, the international federation for aquatic sports, will meet in Qatar at a Congress that will decide who will take over the presidency (and many other offices and roles). Qatar is the home of one of the leadership figures to have received the swim federation's highest honour – the FINA Order – alongside Vladimir Putin, Vitaly Mutko and others whose connection to aquatic sports is none other than politics and power.
Hosting things gets you awards and all too often has amounted to this: you host our event, we reward you, regardless of the many reasons there may be not to do so on grounds of integrity and keeping politics well away from the realm of athletes.
One rule for athletes – don't bring your politics to the blocks, the podium, the press conference or "our" event; another rule for sports leaders – we will engage with, reward, cozy up to and with impunity as and when we damn well want, while insisting that others cannot and punishing athletes who stray across a red line we never observe ourselves.
An Independent Swimming Integrity Unit is long overdue to counter the worst and self-serving instincts of the club of long-termers at the top table of aquatic sports, some there for 40 and more years. The Integrity Unit should be inaugurated and its officers appointed without influence from or say of those currently at the helm of FINA, an organisation weighted down by a decade, on top of the woes of previous decades, that has seen several members of the ruling body, the Bureau, variously, either convicted and jailed for fraud, facing accusations of conspiracy to defraud, involved in court proceedings in which they have been accused of crimes that include sexual abuse of minors, murder, fraud, corruption or financial irregularity.
Whether they are innocent or not is irrelevant to the key point here: they have proved themselves incapable of dealing with decades-old stains on their own carpet in any other way than covering up, ignoring media questions and generally taking the view that it is best to let sleeping dogs lie, no matter the costs to the athletes and those closest to them who are left to pick up the pieces on a trail of tears.
It cannot be said that all those Bureau men facing accusations were innocent: the likes of Ben Ekumbo, of Kenya, and Coaracy Nunes, of Brazil, were convicted, for example. They are both holders of FINA honours – and despite their convictions, they, just as it has been for two decades with one of the GDR dopers in chief and abuser of young women, Dr. Lothar Kipke, their honours have never been withdrawn nor have their cases ever been referred to an Independent Integrity Unit. Even lesser allegations of conflicts of interest connected to arrangements involving very large sums of money have never made it past an in-house spat of 'volunteer executives' who control what can and cannot be put to an Ethics Panel lacking the teeth of independent process.
Here are 10 issues an Independent Swimming Integrity Unit might take on, free of influence and meddling by men (the FINA executive remains all male, as it ever was, in 2021) who have sought to play the role of promoter and policeman while, in key cases, also coupling their professional roles in life to their amateur 'executive volunteer' roles at the helm of FINA. The chumocracy and omertà straitjacket at the heart of FINA governance needs independent scrutiny.
In the 2021 season ahead, SOS will be looking at each of these issues, in turn, in more depth, from time to time as time allows. For now, the list and a surface level of explanation.
10 Issues For Independent Swimming Integrity Unit Scrutiny
1. Athlete abuse and welfare
Dictionary definition of abuse (v): "… to use (something/someone) to bad effect or for a bad purpose; misuse"; "treat with cruelty or violence, especially regularly or repeatedly"
Dictionary definition of welfare: "… the health, happiness, and fortunes of a person or group."
To be discussed when we return to these themes in more detail but, in short, It is hard to see this issue as being a part of anything in FINA world beyond lip service paid to matters that are the most critical in sport – sexual abuse, mental health and much more. Yes, there are rules but when we consider what action is being taken at FINA level, what discussions are taking place, with athletes, coaches, federations, when it comes to the topics under the umbrella of abuse and welfare, the cupboard feels bare, the lack of international coordination striking.
When a bipartisan decision was taken by American politicians to empower athletes in an Act that demands a rethink in every Olympic sport, what did FINA have to say? What is its policy? Has it held discussions with a view to reviewing the rules and Constitution of aquatic sports?
SOS opinion: If FINA does not get to grips with these topics, the topics will get a grip of FINA, as athletes take their private comments public on matters such as the 'uselessness of the international federation' (the phrase of an Olympic podium placer) when it comes to good direction and education on athlete welfare flowing from the top, from good governance insisting on the same at all levels of the sport. Meanwhile, athletes, coaches and others working in aquatic sports have a right to have their complaints heard by independent jury without feeling any fear that their allegation or concern will end up, via a chumocracy of bureaucrats and 'family', in the laps of the very people who need to face independent scrutiny, including, where required and necessary, referral to legal process.
2. "Co-Conspirator" To Fraud
Dictionary definition of conspire: "…make secret plans jointly to commit an unlawful or harmful act"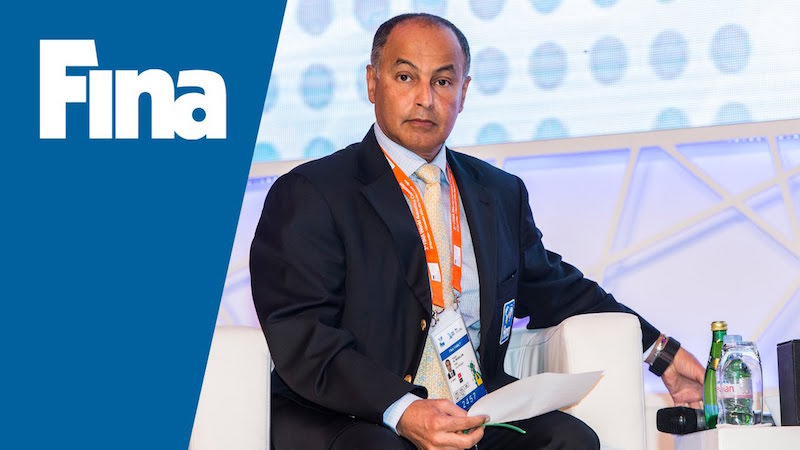 Husain Al-Musallam has been nominated as the Asian Amateur Swimming Federation's (AASF) candidate to replace Julio Maglione as FINA President at a Coronavirus-delayed Congress set for Qatar in June this year. The event will be unusual in several respects, among them the absence of the aquatics sports community of athletes, coaches and others and the substantial media presence that would normally be a part of the watching brief when such key voting events are staged in their traditional setting on the eve of World Championships.
Al-Musallam, current 'first vice-president' and therefore heir-apparent to the FINA throne, has already been backed by the African swimming confederation (CANA).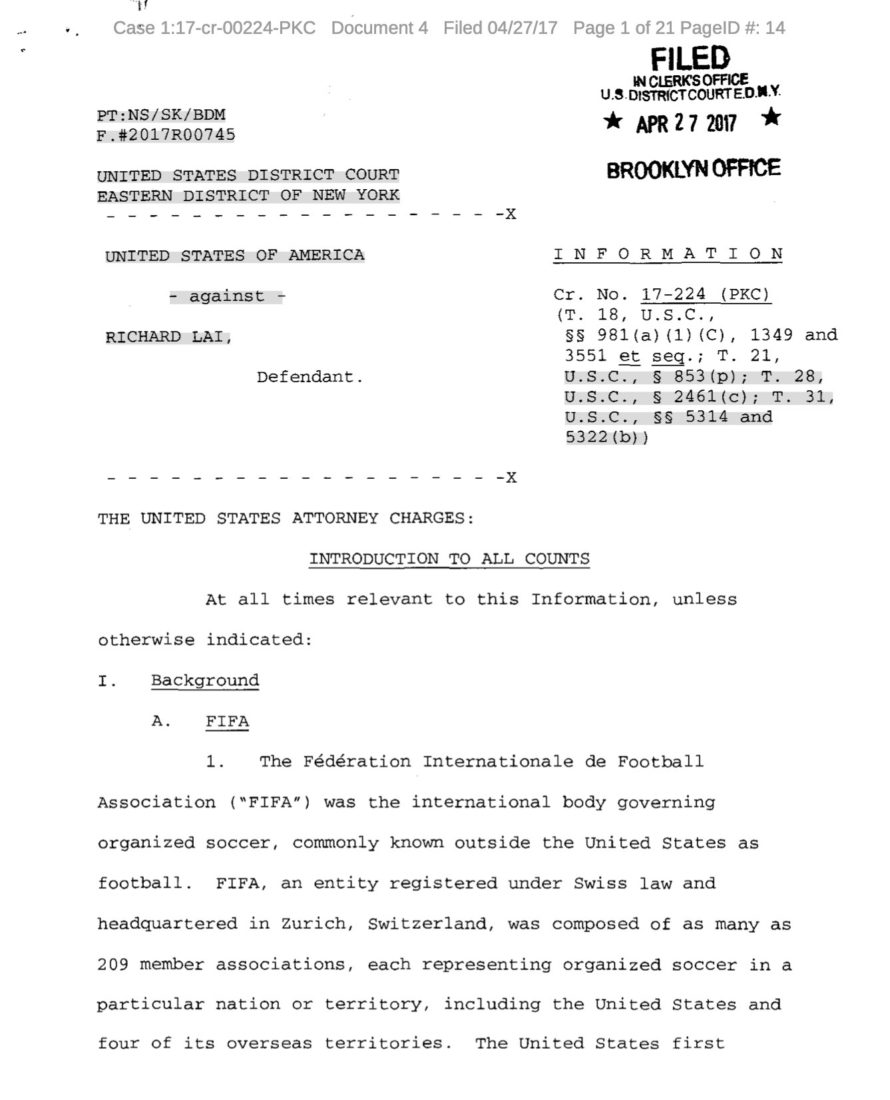 If he is elected, FINA will have voted to have a president who has been accused of being a co-conspirator to a fraud in which more than $900,000 made its way to Guam soccer official Richard Lai, according to the U.S. Department of Justice (DoJ). Lai has been convicted and served a life ban by FIFA. The status of "co-conspirators" has to date not been tested in a court of law in the relevant jurisdiction. You can find the story far and wide but I link to the latest SportsIntegrityInitiative take because has Integrity in sport at its core and raises serious and worthy issues on a consistent basis, courtesy of the work of reporter Andy Brown (and I'm happy to state that even though I disagree fundamentally, based on facts not only opinion, with several posts on that site on the subject of Sun Yang).
SOS opinion: It matters, of course, whether Al-Musallam is guilty, or not, of what the DoJ suggests he has been involved in – but that is not for any in-house, in-sports-bubble forum to decide. In law, it must be a court of law; and if judgment is needed in sport (as, in may opinion it is in this case), then it can only be handed down by and through an independent body and process. In the context of FINA's lack of an integrity unit, what matters most is that the man, and any others linked to swimming and the story of Richard Lai, including the Sheikh listed in the FINA Order sheet in the first image in this article, should face independent scrutiny and account for themselves. A reformed Constitution for the sport, a Magna Carta Aquae that does not allow any leader to place themselves beyond the rules and independent interpretation of such, should state clearly that any official facing serious allegations of the nature of the DoJ citation should step down from all roles and be unavailable for election to any office, pending process and ability to clear their name. Not to do so risks bringing the sport into disrepute, according to the current Constitution and rules – and the nod of an in-house Ethics Panel simply does not cut the mustard. For FINA to proceed with Al-Musallam as a candidate this year, as was the case in 2017 when he stood for first vice-president, is simply wrong: FINA has had four years in which to match World Athletics, give way to an independent integrity unit and let process take its course but it has failed to do that, Al-Musallam among leaders that could and should have insisted and driven that agenda, together with passing the new rules required so that scrutiny of past and present, as well as future, challenges can be resolved in an independent forum.
There is just one mention of "integrity" in the entire 2018-2021 FINA Strategic Plan. Here it is:
Ensure well-being of our athletes and our sport – 3.1: FINA to promote the highest possible ethical values to protect the integrity of aquatic sports.
That's it? Not nearly good enough – not remotely close to taking the first step to handing over judgment of integrity matters to an independent forum. FINA is promoter and policeman. Who polices FINA?
3. Conflicts of Interest
Dictionary definitions of a conflict of interest: "… a situation in which the concerns or aims of two different parties are incompatible"; "a situation in which a person is in a position to derive personal benefit from actions or decisions made in their official capacity".
Questions for FINA: where is your open register of interests? Where is the independent process for assessing what constitutes a conflict of interest? Why are your rules governing who can refer a matter to the in-house Ethics Panel in conflict, as judged by Swiss lawyers?
Questions for related organisations and individuals in office, volunteer, executive or otherwise: should the chairman, the committee member, the board member, the liaison officer, and so on, be in a position of having influence on others and decision-making processes if the company, partnership, commercial group, etc., that they work for or have a financial link to is bidding for work? Should firms linked to any members of boards, committees and other decision-making processes in the realm of volunteer sports executives and officials be automatically excluded from bidding for lucrative contracts?
What are the rules on such things. A glance of the rulebook and the seascape of swimming governance suggests that such matters are, being as polite as possible, in a stage of early evolution.
SOS Opinion: Conflicts of interest are rife in swimming, at international, continental and domestic levels. They extend to people who take up 'volunteer executive' or other volunteer positions, on specialist committees and elsewhere, in organisations that have or come to have commercial arrangements with companies or partners the official has links with/is a partner of/works for/is employed by. Such arrangements may involve the provision of services for financial gain, which benefit the said official either directly or indirectly. The potential for conflict of interest is obvious – and extends to whether the official not only has a vote that influences the granting of contracts, agreements and work projects that involve financial transactions but whether that official has influence on those who will vote. In other words the arrangements that speak directly to "a situation in which a person is in a position to derive personal benefit from actions or decisions made in their official capacity". Any member of swimming or with knowledge of events and arrangements in swimming that raise questions over conflicts of interest should be able to submit the facts as known for initial scrutiny of an integrity unit – and only the integrity unit can decide whether further inquiry and process are required.
4. Corruption
Dictionary definition of corruption: "dishonest or fraudulent conduct by those in power…"; "dishonest dealings; unscrupulousness; duplicity; double-dealing; fraudulence; misconduct; criminality; wrongdoing; profiteering; shadiness; sleaze; immorality"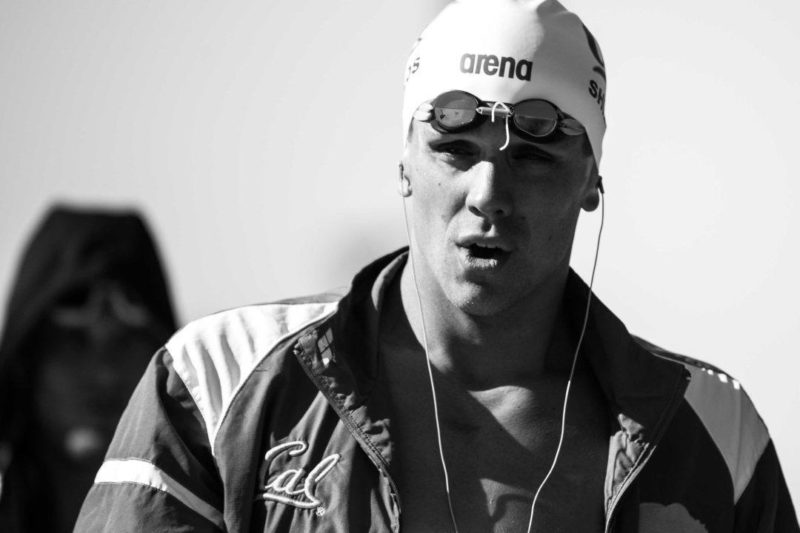 In 2015, FINA negotiated with a PR firm based in the United Kingdom over how it might answer its critics, including me. Instead of simply answering the media inquiries put to the FINA media office and its head of communication Pedro Adrega, leadership figures at FINA sat down with said PR firm and considered a plan, offered for $150,000 for four months of work, to "discredit" the work of several people, this journalist included, and, at the same time, to use Michael Phelps as a poster boy for FINA president Julio Maglione. It was a plan destined to fail: neither Phelps nor his coach Bob Bowman had been made aware of it all until this journalist picked up the phone – answer 'no way!'; no critic that was round in 2015 has changed their mind, as far as I'm aware – there are just more critics, including a huge shoal of the world's best swimmers backing a class action against FINA in the name of Katinka Hosszu, Tom Shields and Michael Andrew. In 2019, they all helped launch the International Swimming League with a clear message to FINA's leaders – back off!
The need for good PR and painting critics in a bad light in 2015 was clear: a handful (at most) of men had agreed to award the FINA Order to Vladimir Putin late in 2014, just as the biggest systematic doping scandal since the GDR was about to rage. FINA was on its way to Kazan, Russia, where the leaders would be sitting alongside Putin, Mutko and others. What to do? Surely a little distance might be appropriate for a WADA-Code signatory about to stage its showcase event in a country with (at the time) 23 active doping cases in aquatic sports, a score that made Russia at the top of the league of offenders in swimming, above China and Brazil, two Olympic host nations whose athletes showed a propensity to fall foul of anti-doping rules with greater regularity after their successful bids to host the Games were in the bag (fact!)
Here's a way of looking at the issue from another angle, on a topic that made big headlines since the coining of the term "fake news": that refers not only to the intentional distribution of incorrect information (be that an accurate judgement or not) but also to efforts to discredit accurate reporting. The concept of fake news has been used at several points in history, however its use has increased rapidly over the last five years.
Here's a take on that from Transparency International. The article gives a sense of the scope and length of arm in corrupt practices. Ask yourself, for example, if there is corruption at play in honouring a member of the club and reflecting on his "good works", while overlooking and ignoring and simply omitting any mention of the fact that the man went to jail for Olympic corruption that unfolded in direct relation to his role in sport. Fake news is not just about what you include but about what you leave out.
SOS opinion: corruption often evokes thoughts of men exchanging unused notes in paper bags and while such things are certainly not unknown in sport (take the FIFA scandals, for example) but the theme and damage is much wider that that. It involves the immoral, the duplicitous, the dishonest, the unscrupulous, acts that seek to harm others and, in so doing, prevent scrutiny. The Magna Carta Aquae, as we're calling the new rules required to frame the work of the Independent Integrity Unit, must extend to the ability of any person, member of FINA or not, to put any allegation of corruption to the Integrity Unit for consideration. Integrity doesn't stop at the door of the pool, the edge of the water: it's about how the organisations in charge of aquatic sports interact throughout the world.
5. Doping
Dictionary definition of doping: "… the use of a substance (such as an anabolic steroid or erythropoietin) or technique (such as blood doping) to illegally improve athletic performance"
The World Anti-Doping Agency and its WADA Code are the policemen of 'clean sport'. Down the years, the organisation has come in for praise and criticism, including positives and negatives (original not theme-specific meaning) inherent in questions over its independence, transparency, equal treatment of athletes and the scope of its work, which in recent years has extended into investigative work with police agencies and others to get closer to the root of the problem: criminality, driven not only by financial gain but also the kind of 'benefits' behind the philosophy of the architects of the GDR's State Plan 14:25 and its 'ambassadors in tracksuits'.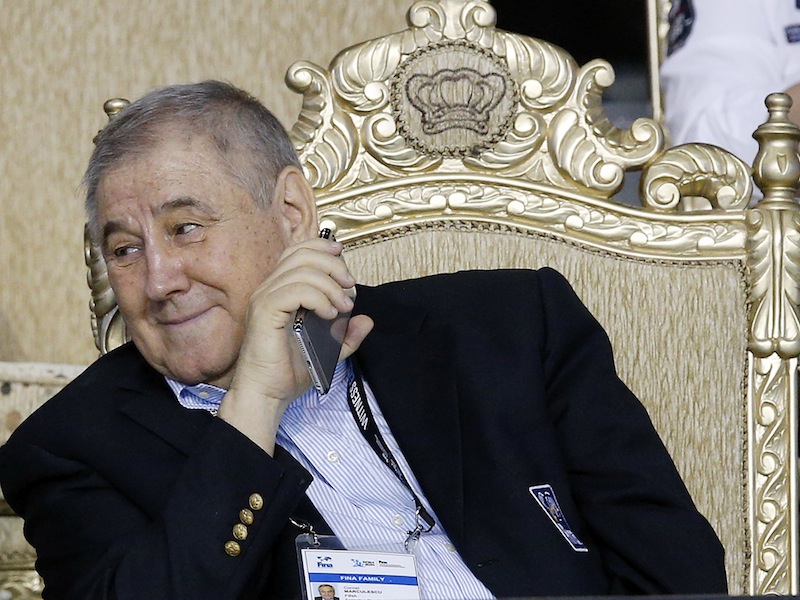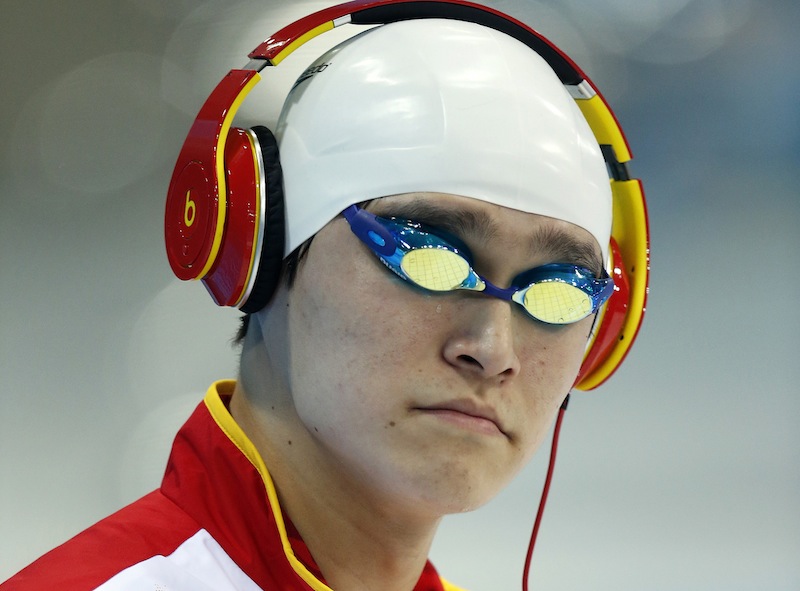 FINA acts as promoter and policeman of aquatics sports. Those roles are incompatible, as the handling of the Sun Yang case demonstrated on a number of levels, all the more so because of the backdrop to that athlete's career. Quick flashback: on the burning deck of the Rio 2016 Olympic Games, that tug-of-war of interests came to a head when Sun Yang emerged from the 200m freestyle final with gold in hand but, as an athlete towing a doping suspension that was never actually served found himself reviled by rivals yet hugged by Cornel Marculescu, the Romanian executive director of FINA in place since 1986. At the subsequent press conference, the media could hardly contain their smiles, sighs and smirks as Sun explained that Marculescu had been "like a grandfather" to him, adding:
"He is a very good friend of the Chinese swim team. So I was very happy to see him see me win the gold. I hope this friendship will last."

Sun Yang
Done deal. A year later, FINA made a special point of celebrating "this friendship" at its World Aquatics Gala in the Chinese city of Sanya: it presented Sun with a bespoke award for "Outstanding Contribution to Swimming Popularity in China". What was this new award? Who created it? Who decided who should win it? Did the bureau members of the United States, Italy, South Africa, Australia, the Netherlands, Canada, Brazil, Japan and Russia all get a say? Did they all agree?
The question was put to FINA. They didn't answer mine but a FINA spokesman was quoted elsewhere as saying that the award had been made at "the request of the China Swimming Association".
All of that unfolded four Olympic cycles beyond the conviction of Dr. Lothar Kipke, who three to six further cycles back was a FINA Medical Commission man. Back home in the GDR in the era of Montreal 1976 – Seoul 1988, he was the anti-anti-doping champion, a prime shover of syringes full of steroids into the backsides of girls aged 12 to 15. Kipke has his "FINA Pin" honour yet. If Marculescu was in his current top job in 1986, there are Bureau members who were at the top table even before that – and will still be there after the FINA Congress vote this June, courtesy of rule changes that don't include provision of an Independent Swimming Integrity Unit but do include clauses that will keep Maglione in a club of aquatics leaders he joined in 1984 until he drops. And he a man elected to the throne in 20-09 on a promise of one term only and then we'll impose term limits.
Like puppies, Swimmers still need campaigns to persuade administrators that they're not just for Christmas – but how hard it is for the 'volunteer executives' to move on and avoid hanging around for stretches that would turn Dickens' ghosts past, present and future green with envy.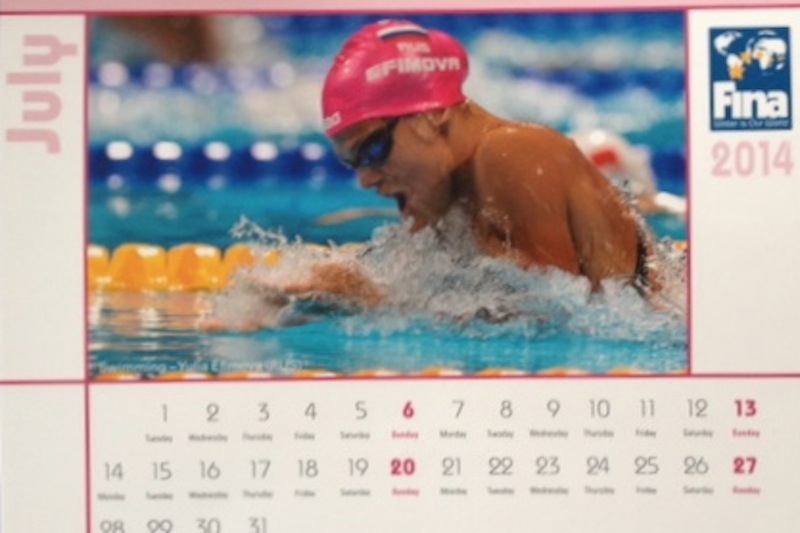 SOS Opinion: FINA cannot be regulator, promoter and policeman. That constitutes a massive conflict of interest, one that risks spilling into dangerous waters related to several other entries on this list. The Athletics Integrity Unit deals with doping, not World Athletics these days. Time for FINA to hand over anti-doping to an independent force. That it has not already done so speaks volumes about the nature of mistakes of the past, including in the handling of Sun Yang, China, Russia and Yuliya Efimova, who in 2014 in the midst of her doping suspension for a banned steroidal substance, found herself the July poster girl on FINA's annual calendar, a frame that highlighted at a glance the problem FINA shared with a fox: 'promoter/policeman'; chomper of chickens/guardian of the coop".
6. Transparency and Whistleblowing
Dictionary definition: "… the quality of being done in an open way without secrets"
Hard to know where to start: no open register of interests; no open register of per diems; no details provided on gifts and the breakdown of what is spent on such things and who receives what. There are questions of transparency in every direction you turn at FINA, it seems, including that plan to 'discredit'; who agreed it, where was it counted for in the budget, who knew, who said nothing even after they knew?
Issues os transparency underpin the reasons why FINA has sunk to the bottom of the League Of Olympic Governance, battling it out alongside the international federations for weightlifting and judo.
Transparency issues stretch well beyond the nitty gritty and yawn of FINA books and procedures, of course. For example:
The sad note from a legend of the sport to a FINA executive in which disappointment is expressed at "the lack of transparency, guidance and communication" in a matter that cuts to the heart of some of the issues already listed above and the long-termer culture of boys who stay in office for decades when, actually, there are a lot of viable alternatives when it comes to unlocking the potential for a better FINA far more fit for purpose than not has been for many years.
We'll be looking at evidence of coercion and manipulation of people and organisations when we consider this theme in more depth. Among troubling developments are events around a broken promise of independent journalism to readers of niche swimming news linked to figures directly involved in that 2015 campaign to discredit the work of FINA 'critics'.
The book I keep of what are now more than 700 unanswered questions put to FINA and FINA figures since 2014.
Inquiries into leading figures at national and International federations involving a range of law-enforcement organisations, such as the FBI, the DoJ in the U.S., State Prosecutors in Switzerland and Italy.
The impact of poor levels of transparency and a restrictive culture and closed way of doing business on a number of levels, including FINA's ability as a leading Olympic sport to attracting sponsors beyond the 'turn-to' back-ups that have become perennial partners. There are reasons why FINA's modus operandi work in some places in the world but are out of step and pace with modern standards in a number of regulatory ways.
That thought extends to this: FINA's very own rules and Constitution have been judged to be conflicted on the issue of who has a right to refer complaints to the in-house Ethics Panel, while an obligation to a lack of transparency is actually written in to the book of governance.
Given that there have been and still are allegations and evidence of wrongdoing in the FINA ranks that ought to have been put and still ought to face scrutiny beyond the limitations of any in-house process, an Independent Swimming Integrity Unit offers swimming's global regulator a way out of a problematic past.
In the absence of such an Unit, the evidence is and will continue to be shared between journalists and sources in a steady build of a wave that gets more tidal with every passing season on its way to print and screen and, perhaps, a court of law.
Iinevitably, some of those serving as sources are close to developments. In other circumstances, they might be whistleblowers in an official, trusted and confidential process. But they ask themselves: where to turn in the framework of global aquatic sports and an international federation? There is simply no obvious process in place – one that would need to be advertised clearly on the FINA website and communicated regularly to member federations – that would pass the test of international standards on whistleblowing and this kind of approach in Scotland at the website of the Independent National Whistleblowing Officer.
If FINA is looking for tips and clues, they might start with the first word in that latter title: Independent.
Whistleblowing is a matter of transparency – and is now making it to the realm of legality in many countries in moves such as this in the European Union described by Transparency International. Where is the whistleblowing policy? Where is the independent body for whistleblowers to turn to?
Here is that side of the problem in stark terms, from a BBC reaction report on a swimming story broken by The Times and the Frankfurter Allgemeine Zeitung in 2016: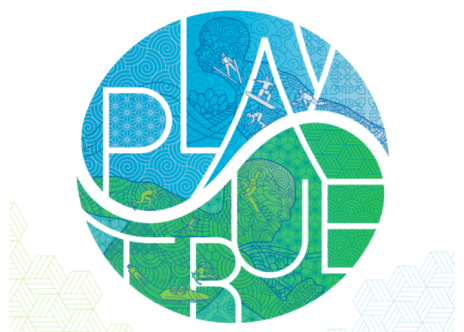 Fina has urged whistleblowers to come forward after senior Russian anti-doping officials were accused of offering to stop testing the country's swimmers in exchange for money. Reports claim former anti-doping chief Nikita Kamaev and Moscow laboratory director Grigory Rodchenkov asked for three million roubles (£32,200) a year. The alleged offer, in 2011, was turned down by Russia's swimming federation.
Swimming's governing body described the claims as "very serious". A statement read: "We urge anyone with relevant evidence to bring it forward to Fina so that we can share it with all appropriate authorities and take immediate disciplinary action if required." The World Anti-Doping Agency (Wada) said its investigations team would also be examining the allegations.
According to reports in The Times and Germany's Frankfurter Allgemeine Zeitung, Kamaev and Rodchenkov offered to remove "two or three leading swimmers" from the testing group.
So, FINA asks whistleblowers to come forward in the context of evidence that seemed to suggest that the chief whistleblower in the exposure of Russia's doping crisis was a part of the problem (Rodchenkov, of course, admitted that much big time, though he also suggested that swimmers were not involved in relation to the specific offences he exposed).
Here's a little more context: When The Times exposed stories such as four previously unreported Chinese positive tests in swimming, a FINA official contacted the paper to ask us to reveal our sources; when this author and the newspaper I've worked for since the 1980s, The Times in London, revealed that two EPO cases in Russian swimming were covered up and that a local doctor was let off the hook when a local police chief demanded an end to inquiry in the presence of the head of Russian Swimming, FINA contacted the paper (not this author directly, even though they know precisely how to reach me but by then were two years into ignoring me, refusing to answer questions and so forth) to ask one thing: the name of the source in order to help their inquiries.
No help was given, no source revealed. All FINA had to do to gain the information it would have needed about those two EPO cases was, of course, ask a Bureau member. Vladimir Salnikov was and is the head of Russian Swimming – and he knows all there is to know about the cases of two young swimmers that he had sought to help, his good intentions also leading to others, beyond the swimmers, breaking the WADA Code.
So, back to FINA asking whistleblowers to come forward. Who would they talk to? Precisely who would they be put in touch with? Where is that protocol? Who are the 'independent board members' one might turn to? It takes a blip to think about the implications and consequences for potential whistleblowers who will surely have noticed that Efimova, in the midst of her doping suspension period, was the July poster girl for the organisation they are now being asked to approach with information that may included the names of senior figures close to the very helm of sports governance, not to mention state politics, who may have secrets to hide.
SOS Opinion: The lack of transparency in FINA world is legion. It is not only about the money. It is about the omertà and the hidden business of FINA, the moves to discredit and a governance structure no right-minded whistleblower wishing to report alleged wrongdoing among leadership figures would turn to for judgement, let alone justice. If you had information about wrongdoing and wanted to get that to those who might take it to independent and/or legal entities that could be trusted with the information you had and trusted with your identity, would you turn to FINA? Perhaps you would, perhaps not – but the question is key. My take: swimming needs an Independent Swimming Integrity Unit charged with handling all matters that would currently be put to an in-house Ethics Panel and many others that never make it to the Ethics Panel.
7. The Rules and Constitution
Dictionary definition of rules: "… one of a set of explicit or understood regulations or principles governing conduct or procedure within a particular area of activity."
Dictionary definition of constitution: "… a body of fundamental principles or established precedents according to which a state or other organization is acknowledged to be governed."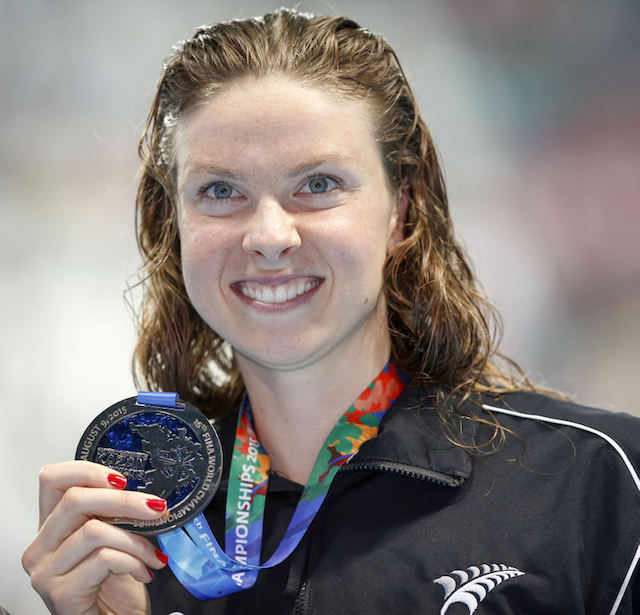 In short, the rules and Constitution of FINA are largely good – but they are not always observed by the rule-setters themselves. One among many examples is the woeful handling of the World short-course record set by Lauren Boyle, of New Zealand, over 1500m freestyle. Through no fault of her own, Boyle raced to her record in a pool that broke facilities rules specifically designed to ensure the safety and welfare of swimmers by stating that a pool cannot be shallower than 1m 35cms for up to 6m from the starting blocks (heads and teeth have been smashed and lives lost and altered as a consequence of diving into shallow water and colliding with concrete, for example). That rule is a "FINA minimum standard", applicable in all pools well below the level of rules covering Olympic and World-Championships facilities.
A record had been set; no-one was injured. However, the World-record application form asks the referee to confirm that "All FINA Rules" have been complied with. He could not and should not have done so that day. The matter got media exposure and questions were put to FINA, those the federation was well aware of the issues. What did it do? Ignore the facts, back the federation and let Boyle keep her record.
SOS opinion: That Boyle kept her record is something all can empathise with but what FINA ought to have done was enforce its rule – and it could have done that by giving Boyle a bye, while finding New Zealand Swimming for breaking the rule and asking swimmer to compete in what, according to the letter of the law, were dangerous conditions. Indeed, the Wellington pool concerned was subject to legal challenges from swimmers and their families beyond the competitive realm in cases of serious injury that proved precisely why minimum depths are required and why they belong in the rule book as safety matters that must be seen as sacred.
FINA misjudged, patted an errant federation on the back, sent the wrong message, one that said 'our relationship with you, dear voter at Congress' is more important to us than athlete safety'. Simply wrong. That example is one of several where the rules and Constitution can be said and seen to have been bent, ignored and/or interpreted for political expediency as a priority over doing the right thing and sticking with the rule placed in the book for good reason. If a rule is not in the book for good reason, it should be removed. The Facilities Rule on pool depth remains. There is good reason – and such cases ought to be put to independent judgement.
8. Athlete Representation
Dictionary definition of representation: "… he action of speaking or acting on behalf of someone or the state of being so represented"
See the ISL entry – for discussion when we return to the theme later in the season/year. Of course, the issues are much wider than the ISL. They ripple out to doping, freedom of expression, right to peaceful protest, image rights, right to have a say in rule changes that athletes have sometimes been forced to stomach rather than to accept because they make sense and have been arrived at through discussion with … athletes, the folk who actually do it, not only speak it.
SOS opinion: athlete representation needs to be handed over to an independent unit running parallel to the Integrity Unity. I have no objection to the likes of Penny Heyns and her colleagues being members of an athlete representative body but they would be best placed at arm's length from the FINA governance structure so that they can turn up to Bureau meetings to deliver independent and genuine messages that FINA leaders must hear and act upon. Right now, if a matter is "too controversial" (ISL, for example, doping and Sun Yang and the views of athletes on that and why they feel that freedom of expression should not be punished), it gets no further than the HQ trash can and, perhaps, the ear but not gut and will and determination, of leadership figures. There has to be a separation of FINA governance and athlete representation in the years ahead.
9. Equality and The Gender Debate
Dictionary definition of equality: "the state of being equal, especially in status, rights, or opportunities"
These are two topics that have links but should also be treated separately. The reason they sit on this list together is paramount: FINA has an appalling record on equality at governance level.
The FINA executive has been all-male since 1908 and remains so to this day; its ranks are dominated by men, even the Bureau liaison for synchronised swimming a man.
In that context, how does FINA as an organisation engage in the serious discussion required on gender in a sport in which binary sex matters and the manipulation of State Plan 14:25 teaches us how simple it is for women's sport to suffer the consequences of an enormous heist?
How does FINA as an organisation gets its leaders to move swiftly to equality in a sport of equals but a boardroom culture that that took 100 years to shift on its axis the fraction between male-only club to token-woman zone to a hint of hope that actually amounts to a woeful lack of understanding of equality? And how does that happen in a culture of omertà where few ever speak outside their own walls – and one of the reasons that is so is clear: the FINA Code of Ethics expressly forbids any "adverse comment" on a policy that has been adopted. Well, there is a nod to equality in the FINA Strategic Plan and therefore a 'policy' is in place. It is meaningless without action but according to the Ethics Code, no FINA staff or Bureau member may say so, even if they think so, including the women who may well want to say "I'd like there to be as many women in the Bureau with me as there are men"; or "high times FINA got to grips with this", but that may well be deemed "adverse".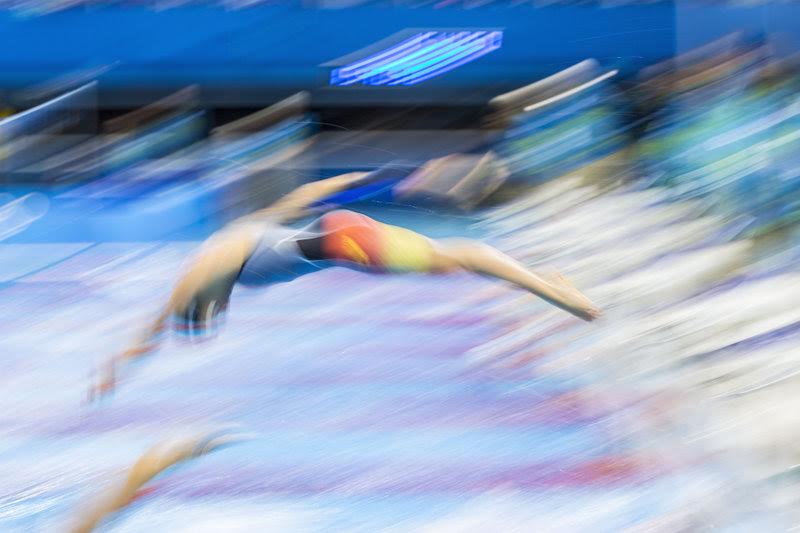 SOS Opinion: FINA needs to extend the equality principles applied to athletes in the pool to its governance ranks. It ought to be doing so with progressive policies, consideration of bias, unintentional or otherwise, and other measures designed to fast-forward the organisation into the 2000s, let alone the 2020s. As we head towards yet another Congress, one about to be held in odd and troubling circumstances, there is no sign, in general, that the league of men (one cannot with hand on heart write gentlemen) care nearly enough about equality at governance level.
Meanwhile, on the gender debate, it is my view that women's sport should not be open to anyone who grew up a boy, went through puberty into manhood and then exercised their right to identify as the person and gender they feel themselves to be. That development is one that allows the average swimmer among boys to beat many of the best women in the pool. There is complexity in the argument, as we will discuss in fuller detail down the line, but there is also simplicity and significant risk for women and women's sport, which is why this call has been made in the United States.
10. Procurement
Dictionary definition of procure (v): "… to obtain … especially with care or effort."
Public finance and projects of the kind some of your taxes go towards, such as roads, schools, hospitals, healthcare, research, defence and so on, often involve procurement that requires politicians and planners to justify costs. A procurement process, be it a state or a floated company, will often seek tenders for the various components of whatever project is in the planning. The point is not only to get the lowest price but to couple the price to best value, as in, 'is what I'm getting going to be the quality I require and are the stakeholders agreeable'.
The stakeholders in FINA are you, the athletes, the coaches, the parents and others, even though FINA often gives the impression that the stakeholders are simply the delegates and officials who are there to vote, enforce rules and keep order in the ranks.
FINA buys a lot of 'product' and devotes hefty expenditure to the administrative side of the organisation. There's the hotels, the travel, the limousines, the subsistence, the congresses and clinics and conferences, and with all of that the committee meetings and the constant and, in my view, largely necessary 'free' handouts that are not free at all (someone has to pay for it all), the per diems, the gifts and incentives along the way. There are accounts – but try to find the breakdown of much of what has just been described, for example, and you will struggle and come up with a blank on several key fronts.
So, questions flow: how did those who get contracts and partnerships with FINA land the work, be it a big project of vast cost or a relatively small contract such as the supply of endless watches and ties blocking the corridors and hallways of FINA offices? Was the work tendered for; was there a competition; was the tendering process or competition advertised; was there any independent oversight of the process? Or does it all work in quite a different way in FINA World? Who is the contract signed by? Is there a contract for every deal? Who has to agree before such things are signed off? How transparent is the process? And so on and so forth…
The point is this: would FINA processes stand the test of standards such as those established at the OECD when it set out to develop the "Compendium of Good Practices for integrity in public procurement"? Or how about the same question when it comes to EU standards, this paper on Green procurement giving a strong hint of processes and expectations that may well be somewhat alien to FINA (and not only FINA in the sport and swimming realms)?
SOS opinion: Imagine sitting in front of the FINA executive and a panel of observers saying things like: "Well done for that polo ball contract from China and your "If the Cap Fits' deal in Qatar but could I enquire about the global procurement process you followed? How many other companies in how many other countries did you approach? Where did you advertise the tendering process? How much interest was there? We ask because only then can we start to see whether good standards are being maintained and whether FINA got quality for money. Only then can we start to see how much 'barter' was in the bargain and what was in the deal that may not be as obvious as the cap on head or ball on water."
If I asked any of you reading this to tell me how you think FINA approaches outside organisations, potential partners, how wide the scope of their searches are, what processes they follow when it comes to spending money, how much money is spent on the circus of bureaucrats compared to athletes, would you have any answers? I ask because all of that is relevant to what is unfolding in Olympic year: there will be restrictions on athletes, media, volunteers and many others should Tokyo 2020 in 201 go ahead as scheduled. It is fair to ask FINA what scaling-back plans it has in mind for Tokyo and, more so, a Congress in Qatar that is not urgent and need not have happened until the 2022 World Championships.
Meanwhile, there are those who might feel locked out of the business of swimming in FINA because of a lack of open procurement policy and published procedure. Some complaints I have heard from operators who operate in the aquatics realm are of a nature that a Integrity Unit could consider in its role as a provider of checks and balances to the lock on power and control currently in place.
Procurement issues, some related to the high life of FINA on the endless tour of conferences, events, congresses and actual sports events, are significant – and they link to other issues on this list of 10.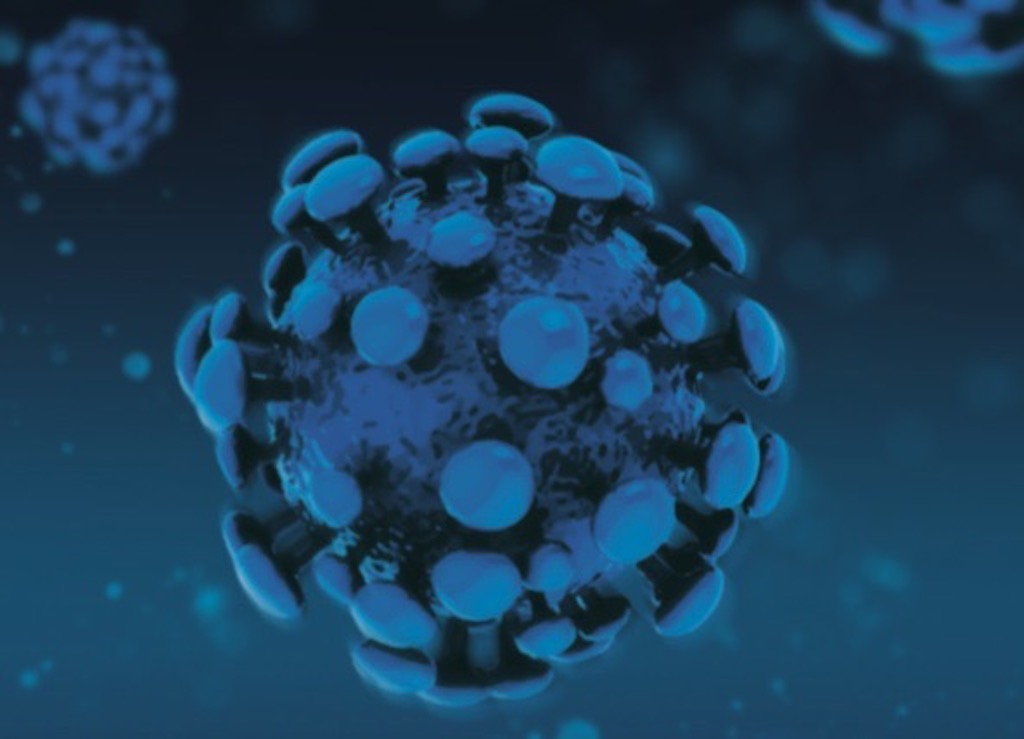 Next up: Our No 1 Spillover story will look at the impact on swimming of the COVID-19 pandemic and how all the other issues raised in No2-No5 on our countdown speak to the status of swimming in the wider and highly competitive world of competitive sport, topped by the big beasts of Pro-Sport at a time when a whole generation of kids who might be prospects for LA 2028 may now not be heading to the pool but seeking out their chance in the realm of e-sports in which a 15-year-old can earn $400,000 (and more) in one weekend, and a lot more in a tournament over weeks and months.